Love, in all shapes and sizes, without a doubt should be celebrated. It is one of the greatest blessings life can give. Whether it be with your significant other, family members, or friends, celebrating love should be done even in the simplest ways. Make this coming Valentine's Day a chance for you to do so. Nevertheless, Valentine's Day or not, showing appreciation to someone you love could mean a lot of things. These restaurants are listed for you to show your loving and thoughtful gesture. So take time and take your loved ones to these restaurants with breathtaking views.
1. La Cathedral Café, Intramuros, Manila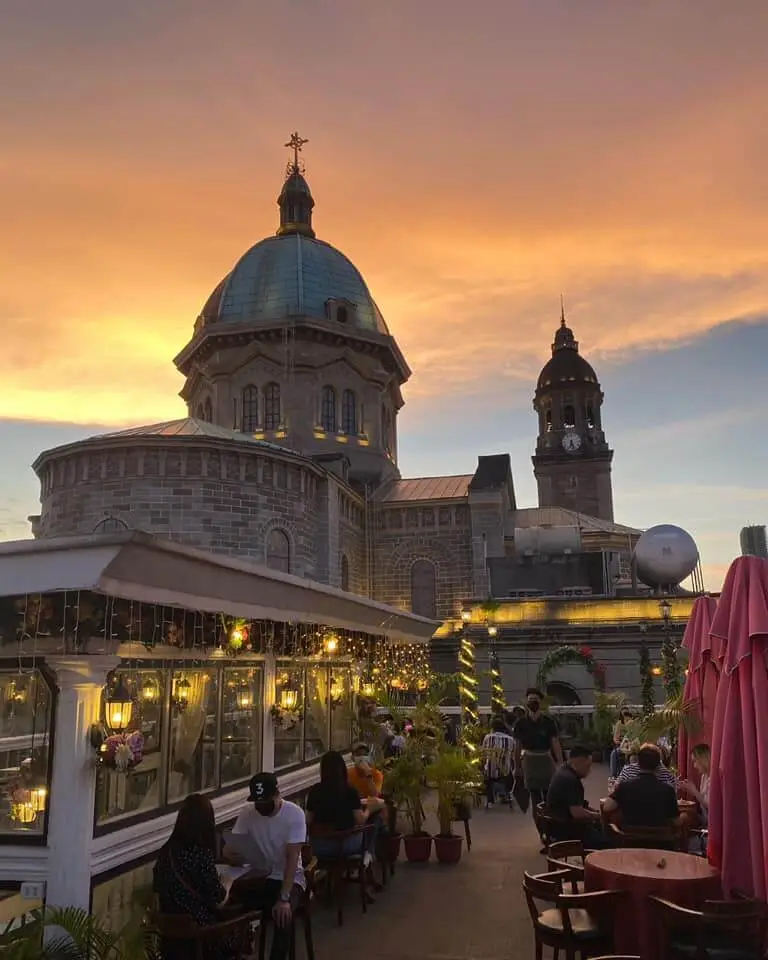 A famous Filipino saying goes "sa hinaba haba man ng prusisyon, sa simbahan din ang tuloy". When interpreted, this saying means that no matter how long it might take to make the relationship work – from courtship to official relationship, despite the challenges a couple may face, they would still end up in front of the altar to get married.
If you have been long thinking of getting married to your current boyfriend or girlfriend now, why not look for potential churches you can hold the ceremony in? While exploring, you might find this rooftop café with alfresco dining and wonderful views of the sunset. Dine under the stars with a stunning view in this restaurant to make the time with your loved one extra special this Valentine's Day.
2. Seoul-Sky Restaurant, Libis, Quezon City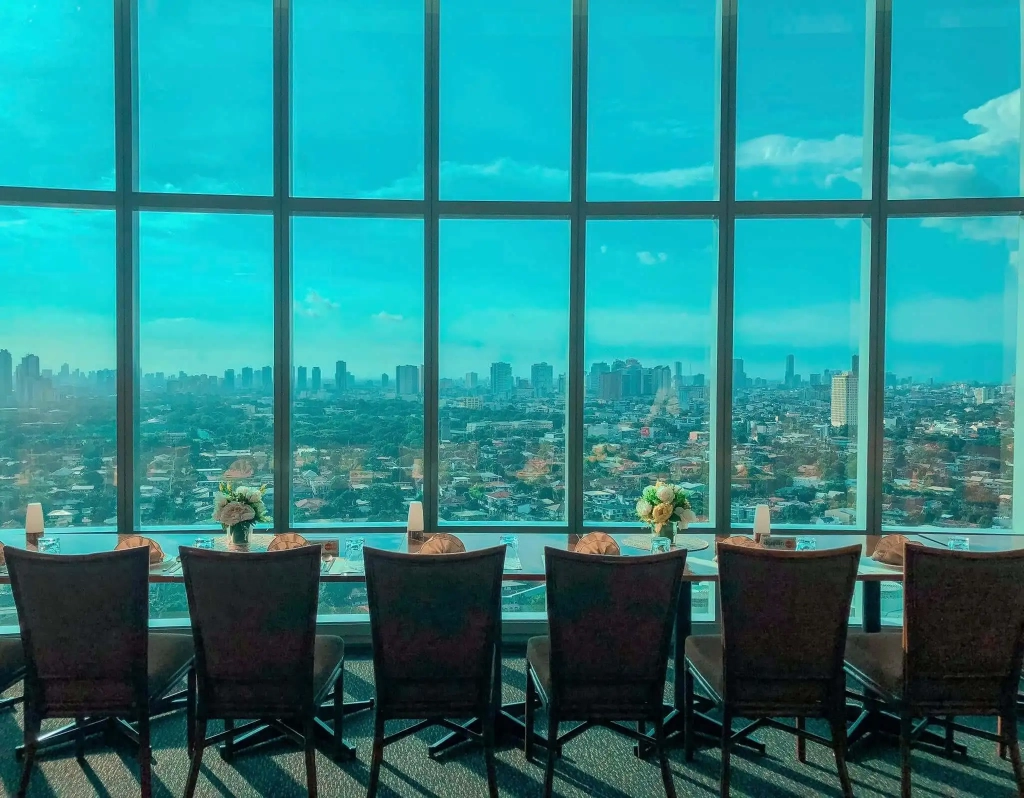 Fan of Korean food? Take your samgyup experience to another level with this revolving restaurant in Quezon City. Situated on the 33rd floor of MDC 100, this almost rooftop restaurant Seoul-Sky restaurant gives you a 360 view of metro manila while dining making your eyes and stomach satisfied.
Experience the view of the Manila skyline in Seoul-Sky Restaurant with your family, friends, and loved ones as they are open for casual dining for solos, couples, and groups on top of their wide array of Korean dishes.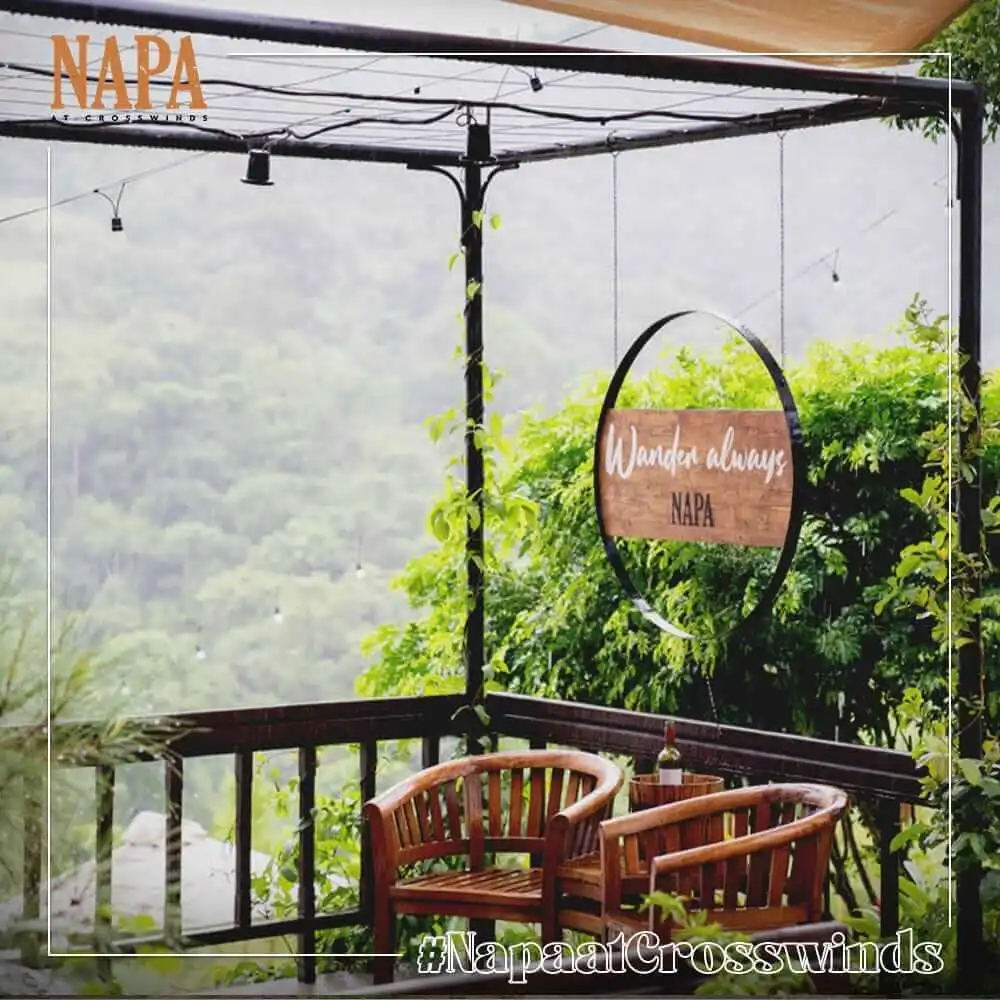 Different from what we usually view in overlooking restaurants in the Metro, NAPA at Crosswinds is surrounded by lush greeneries and gardens that can give you a breath of fresh air. Relax and enjoy the day far from work, traffic, and pollution in this restaurant.
Aside from celebrating Valentine's Day in NAPA, this place is also often visited for its rustic, valley-inspired look. Which meant it is a target for those who seek Instagram-worthy cafes!
4. Tahanan Bistro, Antipolo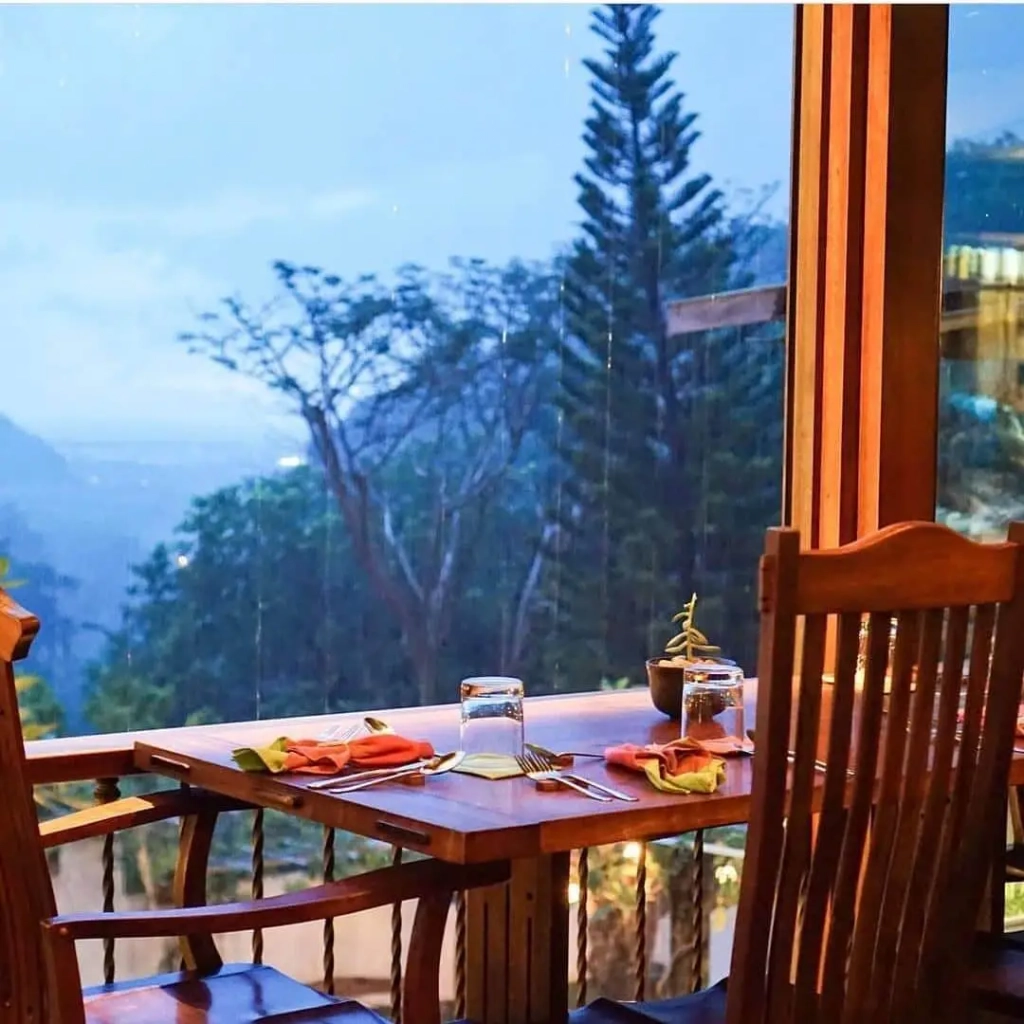 Opting to go for a restaurant somewhere outside but near Manila and has a wonderful night view? Of course, Antipolo couldn't possibly miss this list! One of the higher points near the metro, a go-to place for a quick escape, Rizal offers a lot of restaurants worth try that also has spectacular views.
Chill in this casual fine dining restaurant in Antipolo with an overlooking combined view of flourishing plants, and Laguna de Bay. They're open for private reservations too! So if you have something planned for your someone special, this can be an ideal place for you. Or a simple family gathering can be held here, too.
5. Marcia Adams, Alfonso, Cavite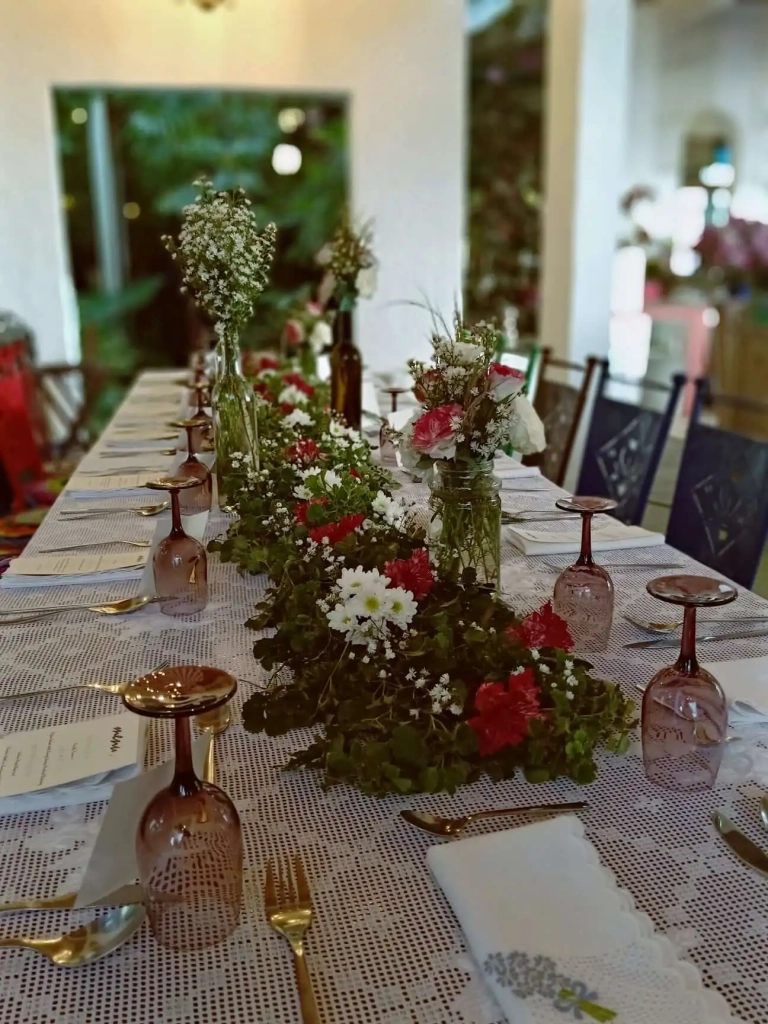 Although we've said that this list is for the restaurants with a view, we just couldn't exclude Marcia Adams! The Garden view is still easy on the eyes while dining. Besides, Marcia Adams' garden restaurant feels very romantic and intimate with its Mediterranean-inspired theme.
There are several dining areas with great food in Marcia Adams that you can enjoy. It is also a famous restaurant in Cavite, near Tagaytay so don't miss this out!
6. Bag of Beans, Twin Lakes Tagaytay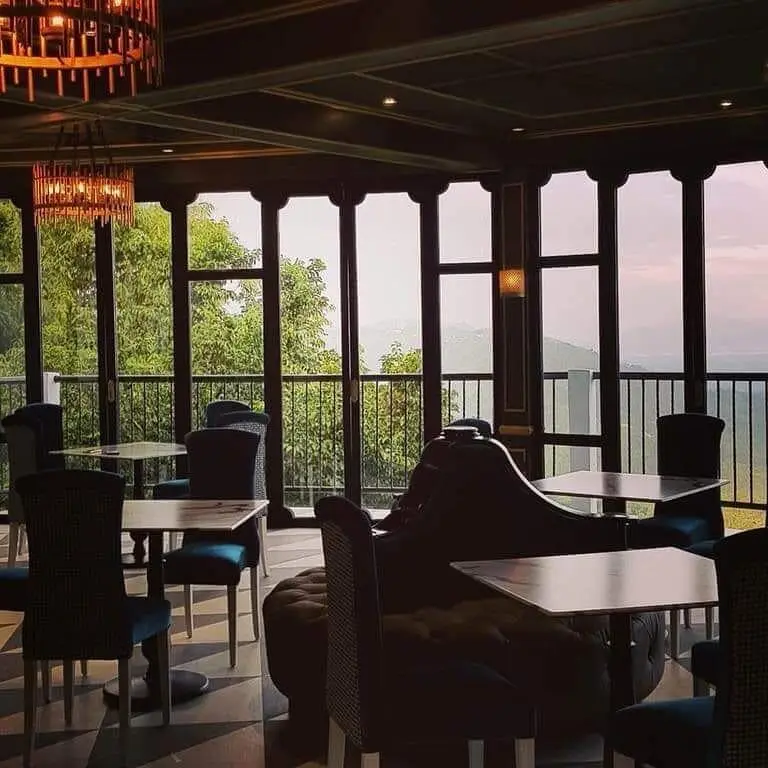 Since we've already mentioned Tagaytay in our list, why not continue it? So, here's another restaurant in Tagaytay with a view – Bag of Beans in Twin Lakes. This restaurant is usually the choice of first-timers in Tagaytay due to its guaranteed view and Filipino dishes. Enjoy their delicious meal while on a gathering or intimate meeting
Combining delicious food and view of Taal Volcano, wouldn't you want to spend more time in dining? Not just for the experience but of course with your special someone or with your family as well.
7. Burrow Café, Taytay, Rizal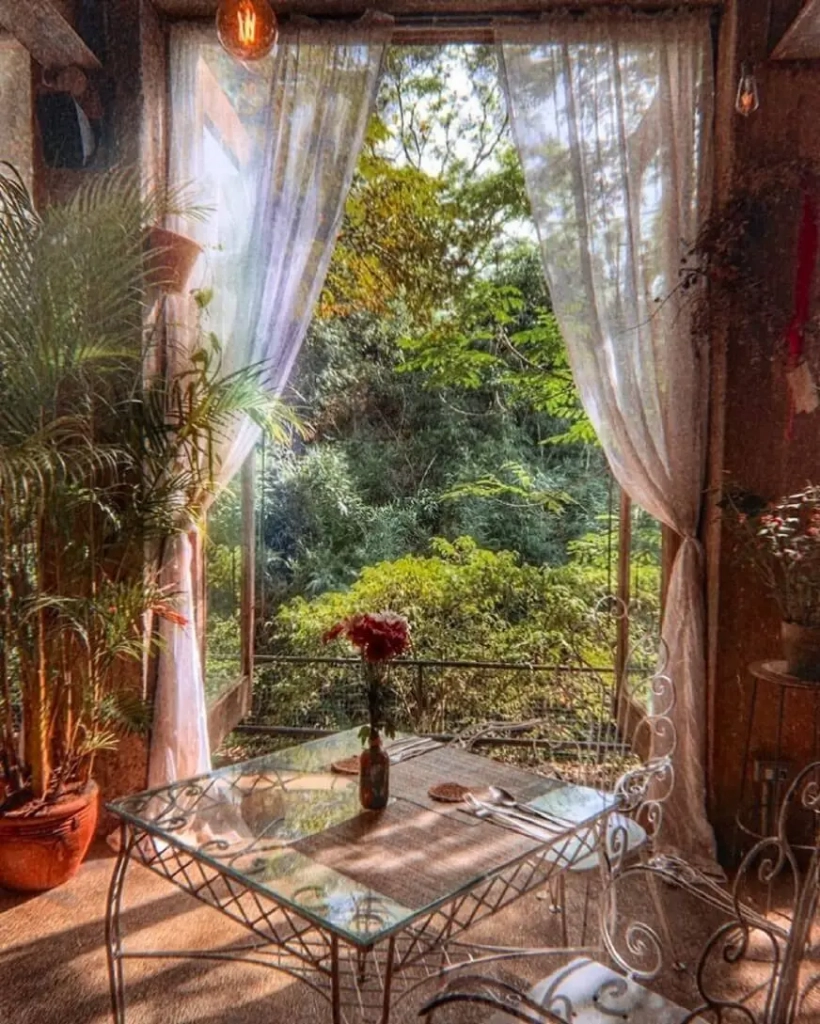 Rizal, once again! Burrow Café is a famous in Rizal due to its different kind of view. If all those restaurants with a view take you to higher places, Burrow Café is an underground hidden haven. A few steps down the entrance, this restaurant will make you feel as if you're transported in a different place.
It might take you at least a hundred steps to go underground which makes this restaurant really intriguing. What you might find here are tall trees as if you're in a forest and there's a stream you can check out too. Burrow Café is famous for group gatherings but is also a destination for couples.
8. Seascape Village, Pasay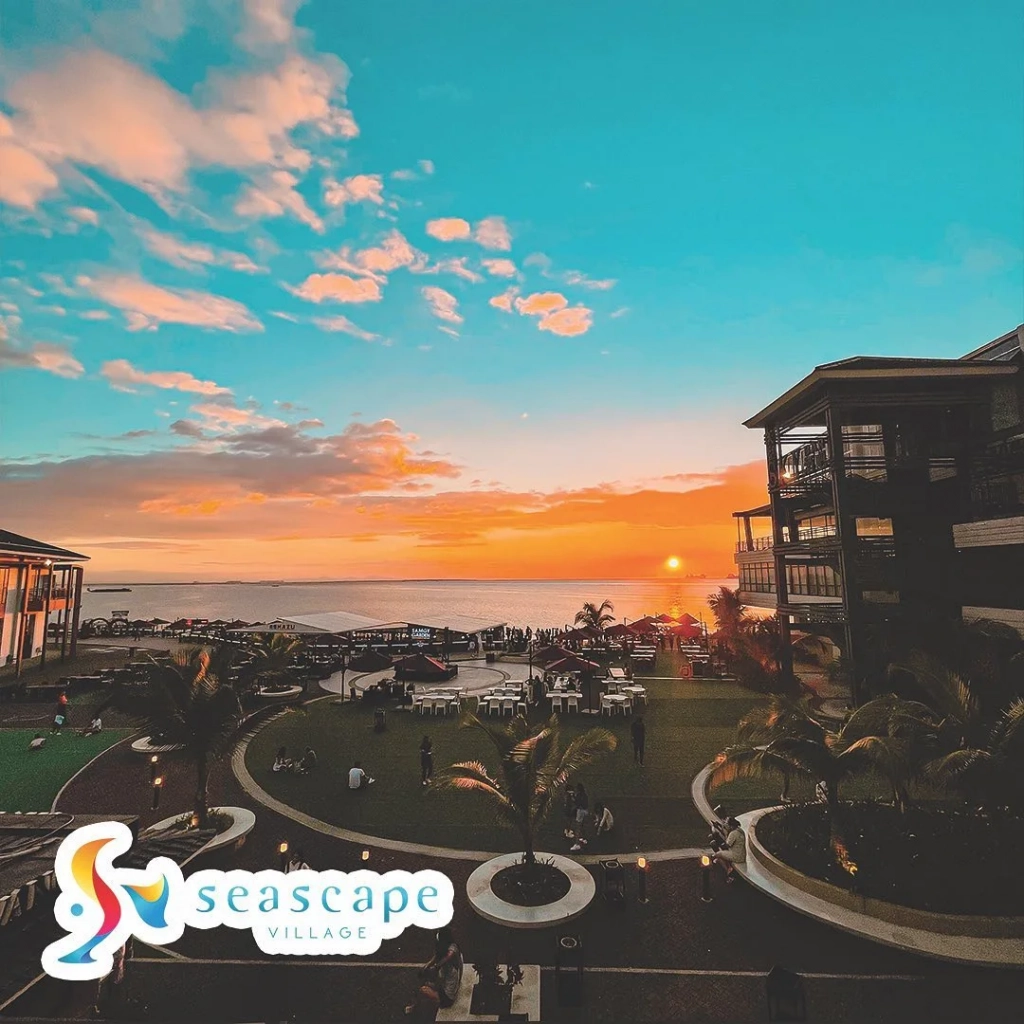 Heaven for seafood lovers, Seascape Village is on our list of restaurants with breathtaking views. This place houses a wide array of seafood restaurant located in Pasay that mostly serve seafood and is also known as the traditional 'Dampa' since you may also find a wet and dry market here for fresh seafood.
Overall, you can choose to dine in one of the restaurants of Seascape Village to catch colorful sunsets and Manila Bay.
9. Windmill, Lausanne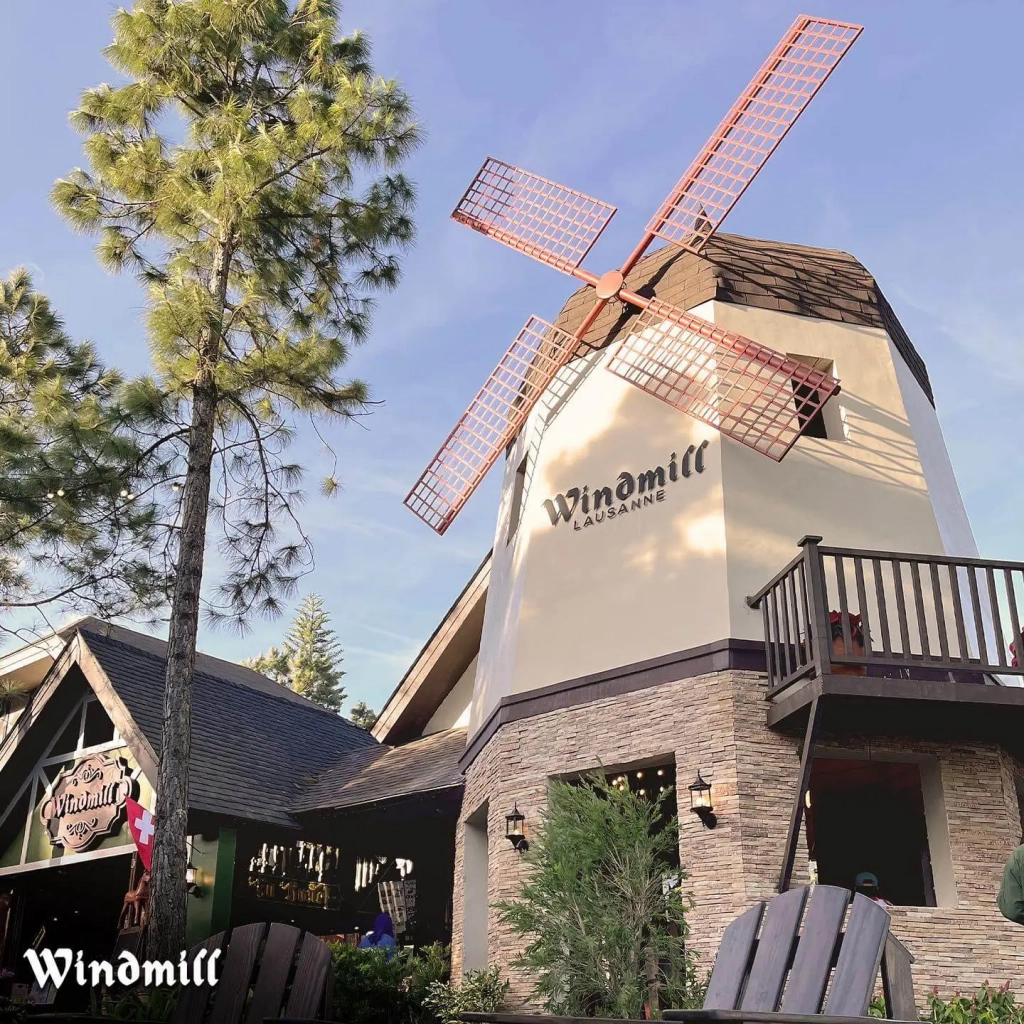 Take your date on a European experience without flying out of the country in this European-inspired dining area in Tagaytay. Feel as if you're in Switzerland due to Windmill Lausanne's traditional Swiss structures, ambiance, and food.
Windmill Lausanne is faced with a grandeur of pine trees and luxury homes near and within Crosswinds, Tagaytay. It is also situated near NAPA, therefore if you haven't made your decision where to dine yet, it can be very easy for you to check out both of these romantic restaurants as they have close proximity. 
10. La Creperie at Twin Lakes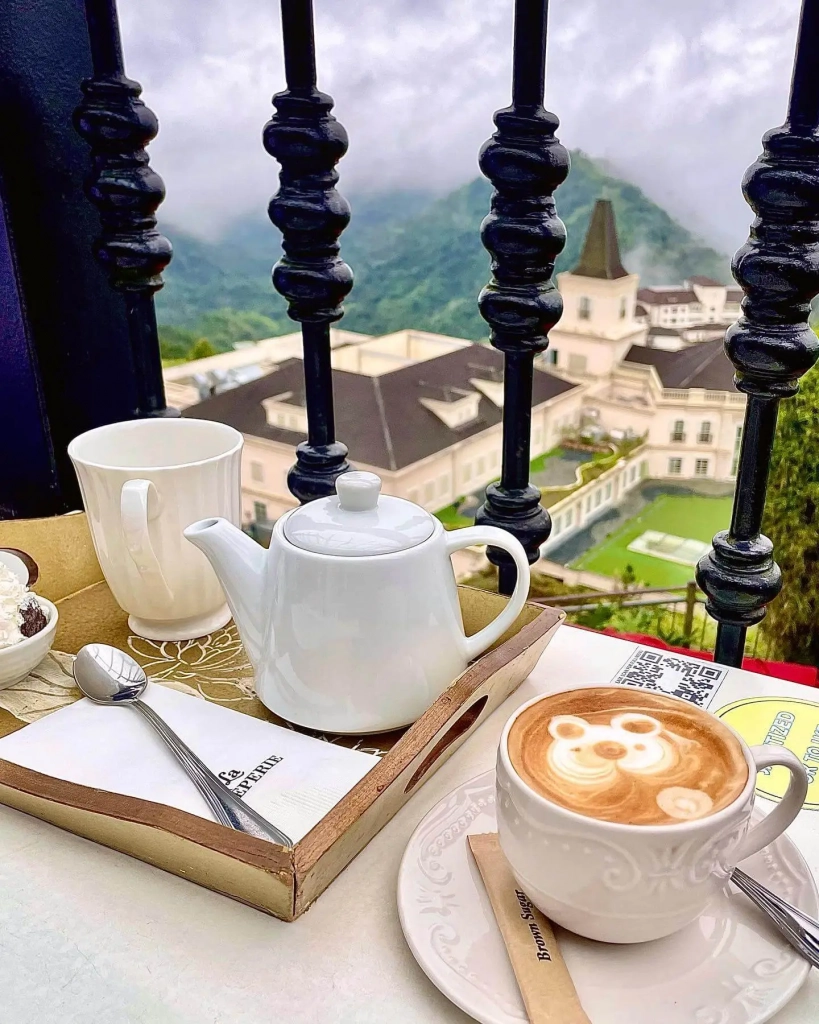 We just can't get enough of restaurants in twin lakes, can't we? We'll if there's a restaurant with a spectacular view, you can mostly find them in Twin Lakes, Tagaytay!
The good thing about this is La Creperie is mostly visited for its desserts. If you're planning to have a meal somewhere in Tagaytay already, might as well have your dessert here. In La Creperie Tagaytay, satisfy your sweet tooth and cravings with a sweet date!
Now that you have gotten to know our Top 10 best restaurants with a view, we hope you made up your mind on where to bring your significant other. However, expressing your feelings and celebrating love doesn't always have to be in a way wherein you have to spend. There are simpler things you can do, like cooking at home for Valentine's and making DIY Gifts this hearts day. We're sure that whatever you choose, if love is present, one will appreciate it as thought is all that counts.
While we're at it, why not continue the journey of looking outside the metro for your ideal home. Bria Homes, one of the country's leading affordable developer offers vertical and horizontal projects for a future homeowner and real estate investor. They have over 50 projects nationwide that are situated in locations that can give you a spectacular view. Get to know more about Bria Homes by visiting their website and Facebook page.