As everyone knows, Valentine's Day will not be complete without flowers, chocolates, valentine's cards, and good food. For this reason, a lot of you may already have reservations at fancy restaurants to celebrate this Hearts Day. However, even though COVID-19 restrictions have been eased, as the NCR and other nearby provinces were once placed again under Alert Level 2, one should not be complacent to eat indoors. That being said, we've listed down some of the food recipes you can cook at home for Valentine's day for you to just stay at home and cook for your special someone, who will surely appreciate your great thoughtfulness that every aspiring Filipino Homeowners might also find memorable and touching.
Aside from preparing that special food for Valentine's, you can send and receive a huge bouquet of beautiful flowers to really feel that love is in the air!
So what are you waiting for? Go now to your nearest grocery store to buy the ingredients. But before you head out, check out first these easy and fuss-free recipes to try at your home for Valentine's day. Just keep it as simple as possible because what's more important is to have a good time with your loved one/s and to enjoy the food. Just don't forget that special bottle of wine!
These mouthwatering Valentine's Day recipes will help you create the perfect romantic meal that will surely make your heart skip a beat from the comfort of your home.
1. The Perfect Pan-Cooked Steak in 3 Steps
There's a reason why steak is the perfect entree for your romantic night– it is rich, savory, and appetizing. This food recipe for Valentine's day is unbeatable! Did you know that you can have the best stovetop steak of your life in as little as 45 minutes, with only four extra ingredients and 15 minutes of hands-on cooking? Well, it's true! If you want straight-forward, no-fuss steak with a crisp crust and juicy center, then try out this recipe.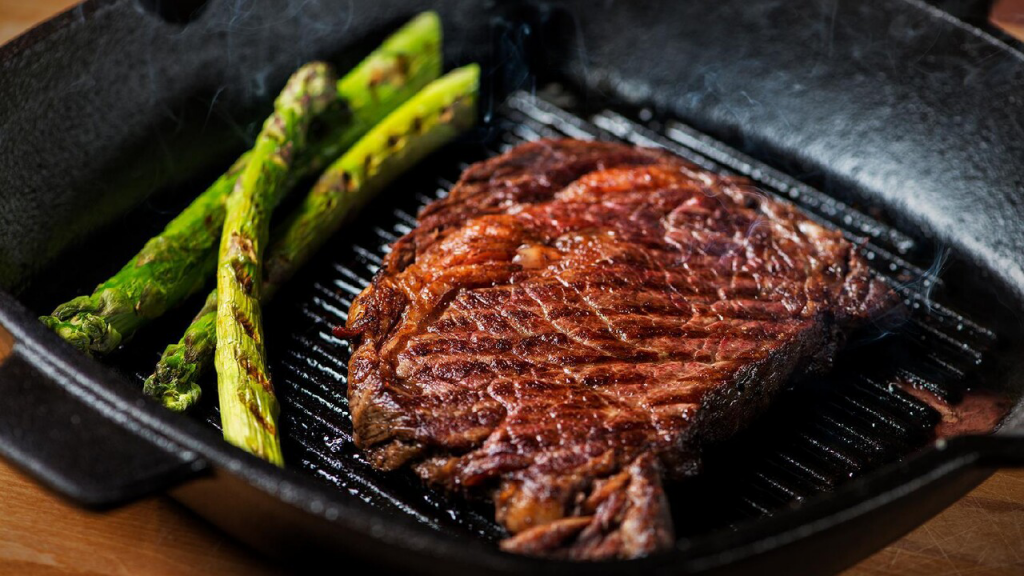 Here are the ingredients:
i. 2 ribeye
ii. 1 teaspoon salt
iii. 3 tablespoons unsalted butter
iv. 3 cloves garlic, smashed
v. 2 to 3 sprigs of fresh thyme or rosemary
The first step is of course you need to buy first the best steak for pan-searing, like the rib-eye that is between one and one-and-a-half inches thick, but you can ask your butcher to cut a thicker steak if necessary. You must look for a steak with generous marbling, for it is that fat that makes the steak juicer during the cooking process and brings out the meaty flavor and texture you hunger for.
Then, season it very well with kosher salt or any salt that you can find at your home for just 30 minutes before you plan to cook it. This is also a crucial step because when you season the steaks nicely just before searing, you'll get a delightfully seasoned steak. You don't need to put any pepper, spices, or other seasonings because they will be burned immediately even before they can add flavor to the steak due to the extremely hot pan.
And lastly, cook it hot and swiftly with no oil – yes you've read it right, don't use oil, instead use butter for richer and more flavorful taste. Use your heaviest pan, turn your stove to high heat and let it get so hot that it smokes a little before adding the steaks to the pan. After you put the steak into the pan, keep it moving. You may flip or turn it every minute to create a crust on the outside. When it is about to cook, add some butter, herbs, like bay leaves, and garlic to make a hot baste for finishing the steak. Then scoop some hot butter over the steak while frying until the steaks attain your desired doneness.
Steak is a must-serve food for Valentine's! On top of that, cooking steak at the comfort of your BRIA Homes will surely cost less than the cheapest steakhouse steak. Not to mention, you get to spend more time with your loved one/s safely at home.
2. Tomato Pesto Pasta Salad– The perfect partner for your steak
We all know that mashed potato is the way to go with steak, for a balanced protein and carbohydrates. But let's level it up with this pasta dish that will surely complement your steak for Valentine's.
You can have this Italian-style tomato pesto pasta salad ready to eat in just 20 minutes! How awesome is that, right? It's a simple yet very easy cold side dish to pair up with steak. Either using a store-bought pesto sauce or making your fresh basil pesto is a quick way to add immense flavor to this dish.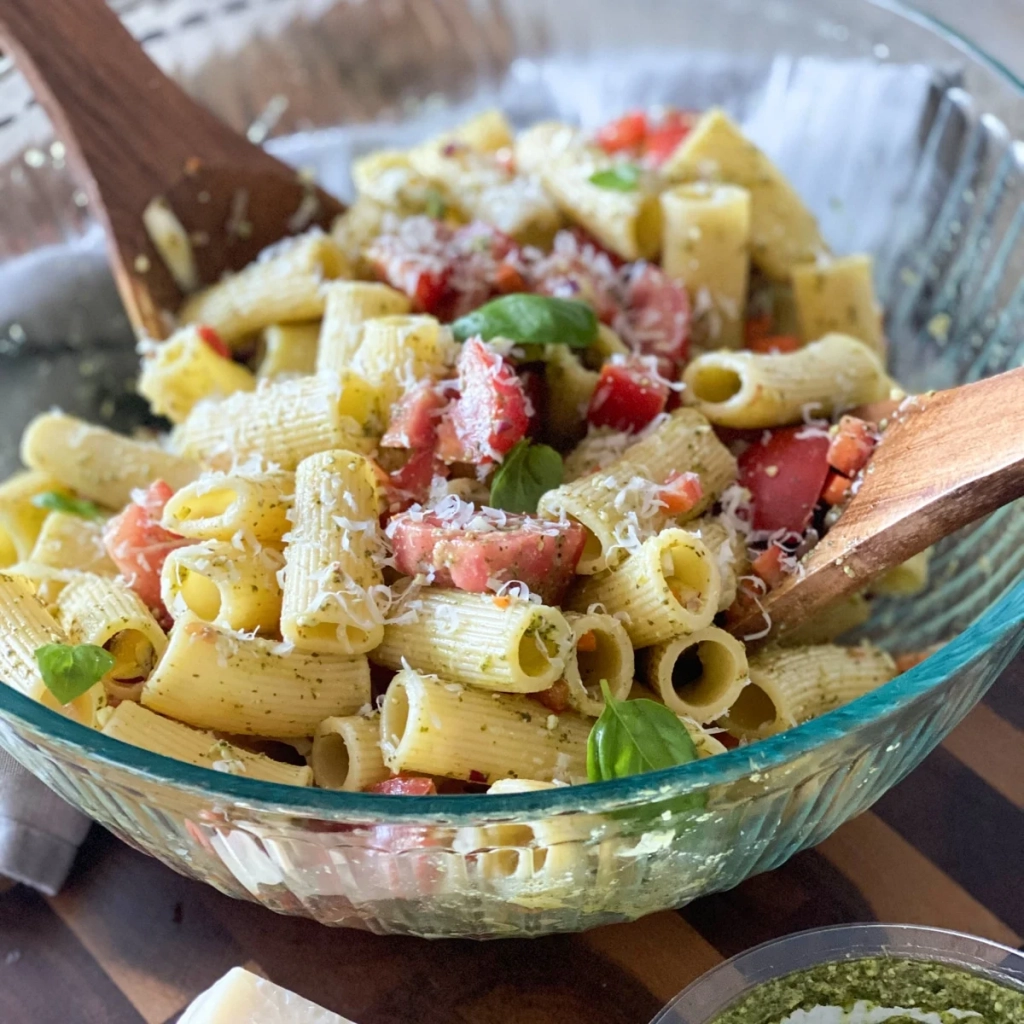 Here are all the ingredients you need:
i. Rigatoni pasta or Penne
ii. Store-bought pesto sauce or you can make your own
iii. Champagne vinegar or Asian Rice vinegar, as a substitute
iv. Veggies: carrot, tomatoes, red onion
v. Parmesan cheese, basil, pepper for toppings
First, you need to boil the water in a large pot. Once boiling add the pasta and cook for 10-15mins or until they're al dente.
While pasta is cooking, prepare for the pasta salad dressing. Mix pesto sauce and champagne vinegar together in a bowl for the pesto pasta salad dressing. Once the pasta is done cooking, add the latter and vegetables to a large bowl. Then combine the pesto pasta salad dressing and mix. And there you have your perfect side dish, with this simple food recipe for Valentine's Day!
3. Luscious Chocolate Lava Cake
Certainly, your food for Valentine's day would not be complete without a dessert that will put you in the mood for romance. Also as you know, it is the best way to say, "I love you." Gosh, I could feel the romantic thrill already!
First on the list is the incontestably best melt-in-your-mouth-perfection kind of dessert– the chocolate lava cake! This supremely rich chocolate dessert is a class by itself. Cakey on the outside but with an irresistible center of warm chocolate flowing through the middle. It may seem like magic when you try it for the first time, but this recipe is quite easy to make and ready in under an hour, perfect for Valentine's. And no worries, you need not be a pro at baking to make this lava cake.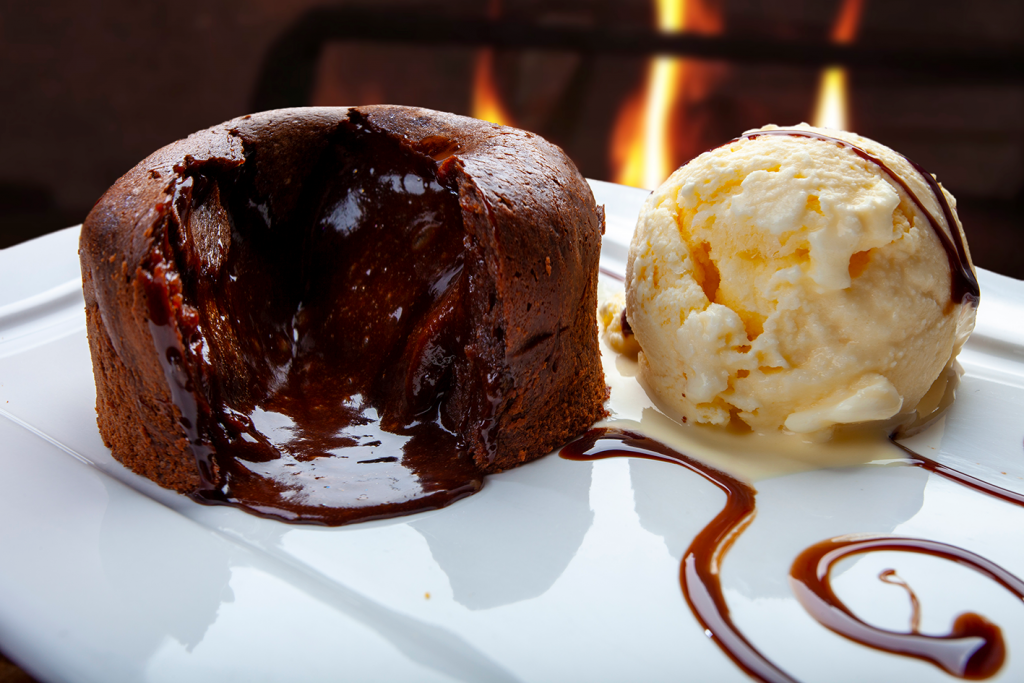 The ingredients that you need:
I. 1 stick unsalted butter
II. 6 ounces bittersweet or dark chocolate
III. 2 eggs
IV. 2 egg yolks
V. 1/4 cup sugar
VI. Pinch of salt
VII. 2 tablespoons all-purpose flour
VIII. Vanilla ice cream, optional
First, preheat the oven to 450°. Butter and lightly flour four 6-ounce ramekins or mugs. Tap out the excess flour. Then microwave the butter with the chocolate in a large bowl, until the butter is melted. In a bowl, beat the eggs plus the egg yolks, sugar, and salt at high speed until thickened.
Whisk the chocolate until smooth. Quickly blend it into the egg mixture along with the flour. Divide the mixture among the ramekins and bake for 12 minutes, or until the sides of the cakes are firm but the centers are soft. Let it rest for about 1 minute. Then invert on individual plates while warm and serve it with vanilla ice cream. See, it's super easy to make and one of the ultimate Valentine's Day desserts as it is simple, sexy, and indulgent.
4. Chocolate-Dipped Strawberries Recipe
Who says you can only have one dessert on Valentine's day? It's literally, the sweetest day of the year! So technically, you can ditch your diet plan and indulge in as many sweets as you can.
For the second dessert, we all know that nothing screams romance more than chocolate-covered strawberries that everyone loves. Although it is one of the easiest and cheapest desserts to make, nonetheless, these fancy, bite-size desserts are alluring and impressive, never fail to put a smile on anyone's face!
You don't have to buy an expensive box when you can make it yourself at home. It's just basically a matter of dipping fresh strawberries in melted chocolate, so easy anyone can do it. It only takes about 20 minutes to make one batch of chocolate-covered strawberries! Not only that, but it could also be a fun activity to do together with your loved one/s and have a memory that you will cherish forever.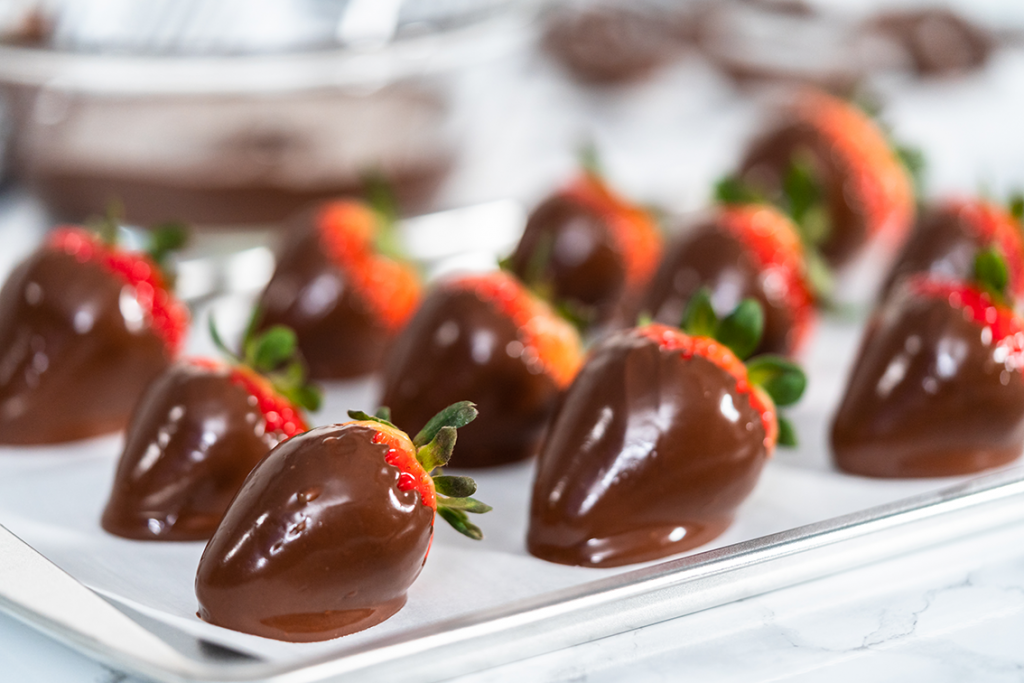 Only two ingredients are needed for this simple recipe– a bar of high-quality chocolate, and of course the strawberries. You can use bittersweet or semi-sweet, or white chocolate for dipping strawberries depending on your preference.
If you have a double broiler at home, it's easier to melt the chocolate there. Just add chocolate to the bowl on top of the saucepan with gentle boiling water and stir constantly, until melted and smooth. After you wash and dry the strawberries, dip them in melted chocolate. And voila, you have already made an easy snack!
Most of the time, cooking for our loved one/s becomes underrated. We became so used to it that we often forget to appreciate and thank them. When in reality, it is an admirable act of love. On Valentine's Day this year, BRIA residents should celebrate the efforts of their special someone or family or even friends over a meal and have a lovely way to connect with them. So BRIA Homeowners, what are you waiting for? Check out these simple yet incredible recipes to make in the comfort and safety of your own homes.
Written by Katherine Kaye Villafuerte