We are halfway through the year and most of us still could not believe it. It feels like you have just packed away the holiday decorations but when you think of it, 2021 is almost over.
Most of us still can't help wondering where the time has gone. Have you tried thinking back on what happened in early January? Do you still remember the goals that you've set or the sense of optimism you've had? Have you asked yourself what happened since then?
Or maybe you have gotten so caught up in your day-to-day job that you barely even remember what happened? If that is the case, you need to take a break and take stock.
Vaccination Rollout
Covid-19 Variants
NCR Plus
Community Pantry
Home Buddies
Earth Day
Miss Universe 2020
Trese
BTS Fever
PNoy Funeral
Halalan 2022
We started the year worrying about the social and economic consequences of this full-blown pandemic as well as the impact of recession that escalated into a full-blown depression for many. But as we've breezed through the past months, we were surprised with how some things have changed – some trendy, others long-drawn-out.
As we go through the second half of the year, take a few minutes to give yourself a mid-year checkup.
Below is a round up of some of the most important events and trending topics that made the first half of the year a little more exciting than frightening. Some remain realities today, but others feel like such a long time ago.
1. Vaccination Rollout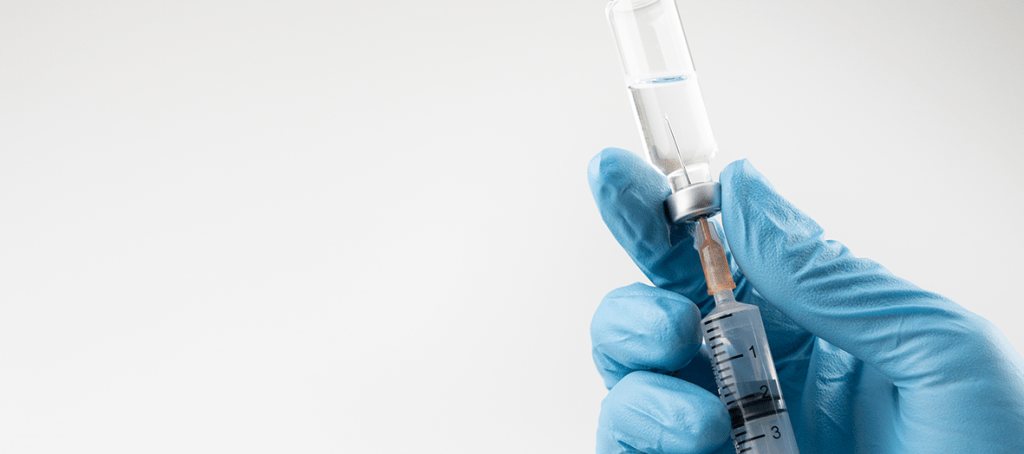 The government aims to vaccinate up to 70 million Filipinos by the end of the year to protect the population against rising coronavirus cases and other virus strains.
First batch of 600,000 Sinovac doses donated by China arrived in the country in February. Vaccination drives for medical frontliners kicked off on March 1 followed by the arrival of other vaccines. Meanwhile, Metro Manila LGUs started vaccination of senior citizens and adults with comorbidities on March 29 and 31 respectively.
So far, seven manufacturers have already received regulatory approval for emergency use of their vaccine in the country. These include Sinovac, AstraZeneca, Gamaleya, Pfizer, Johnson & Johnson, Moderna, and Bharat Biotech. However, the government has only signed supply agreements with Sinovac, AstraZeneca, Gamaleya, Moderna, Pfizer, and Novavax.
Vaccination of 150,000 doses daily started in early June and towards the end of the month, Malacañang said daily vaccinations have already increased to around 350,000 daily. The national government hopes to ramp this up to 500,000 to 700,000 doses per day by the last quarter of the year.
2. Covid-19 Variants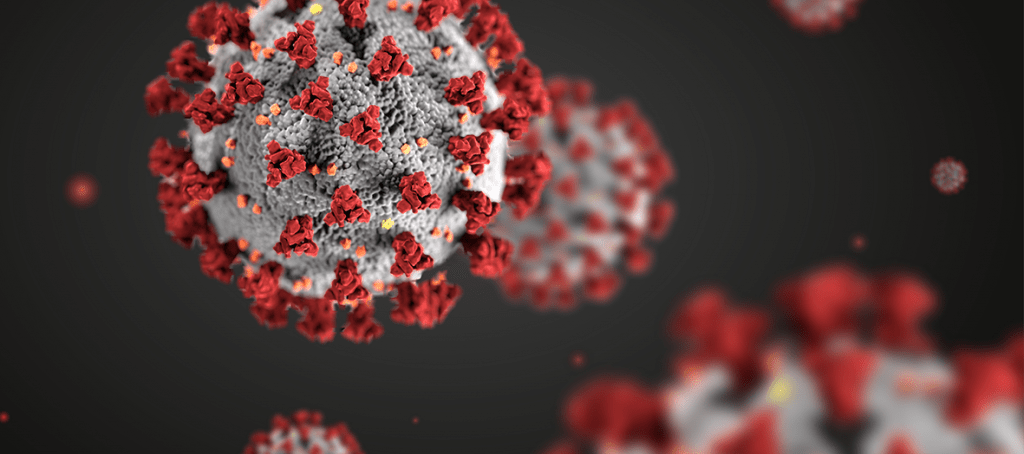 The country faced challenges months into the COVID-19 pandemic, with new virus variants first reported in other countries including the United Kingdom, South Africa, Brazil, and the US.
The Philippines has so far logged cases of the Alpha, Beta, Delta, and Gamma variants from January to May. These variants were first discovered in the UK, South Africa, India, and Brazil and were tagged as highly contagious, which led to the national government's implementation of localized lockdowns, mass testing, and contact tracing in areas of concern.
Just recently, a new variant called Theta was also discovered in the country but health officials say there's not enough data to classify it as a variant of concern.
3. NCR Plus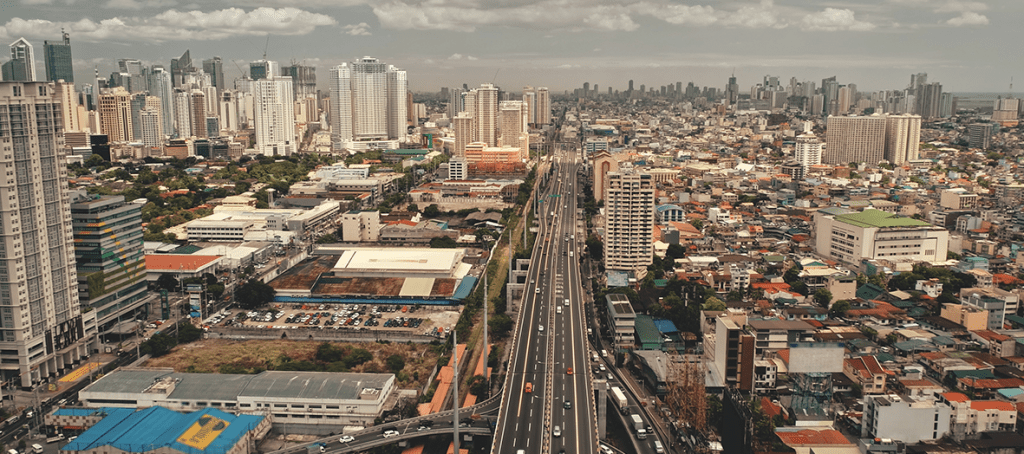 Movement in the Greater Manila area which includes Metro Manila, Bulacan, Cavite, Laguna, and Rizal was further limited last March 29 under the strictest enhanced community quarantine, due to the increasing number of COVID-19 cases in the country.
These areas were put in a bubble known as NCR Plus to tackle the surge in COVID-19 cases at a speed never seen before.
These areas followed a 6pm to 5am curfew with exception to authorized persons outside of residence, cargo vehicles, and public transportation. Persons below 18 and above 60 years old, pregnant women, those with immunodeficiencies, comorbidities, and other health risks remained in their homes.
Media, private establishments that provide essential goods and services, and workers accredited by the DOTr were allowed to work at 50% operational capacity. Other industries such as dental and veterinary clinics, banks, telcos, security, water and power supply companies, among others, were only allowed to have a skeletal workforce under ECQ.
4. Community Pantry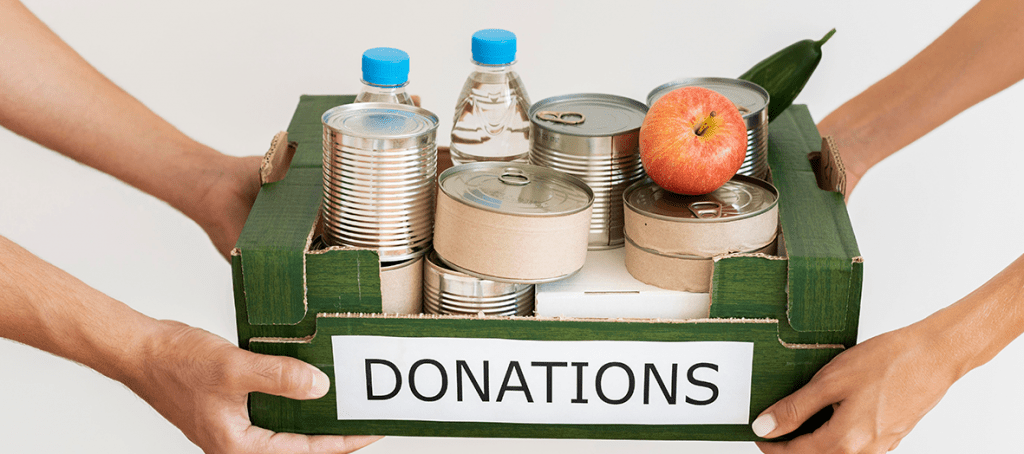 The first community pantry was put up in Maginhawa Street, Quezon City last April 14 to encourage people to contribute food and other necessities to be taken by anyone who needs them. This initiative was led and organized by 26-year old Ana Patricia Non who placed a bamboo cart containing basic food items on Maginhawa Street. 
The cart has a handwritten signage in Tagalog: "Magbigay ayon sa kakayahan, kumuha batay sa pangangailangan," which means: "Give according to one's ability, get according to one's need".
This initiative quickly turned viral as the idea of putting up community pantries gained ground a few days after. According to a digital map that helps find the location of community pantries, there are over 800 sites nationwide with the majority found in the National Capital Region.
5. Home Buddies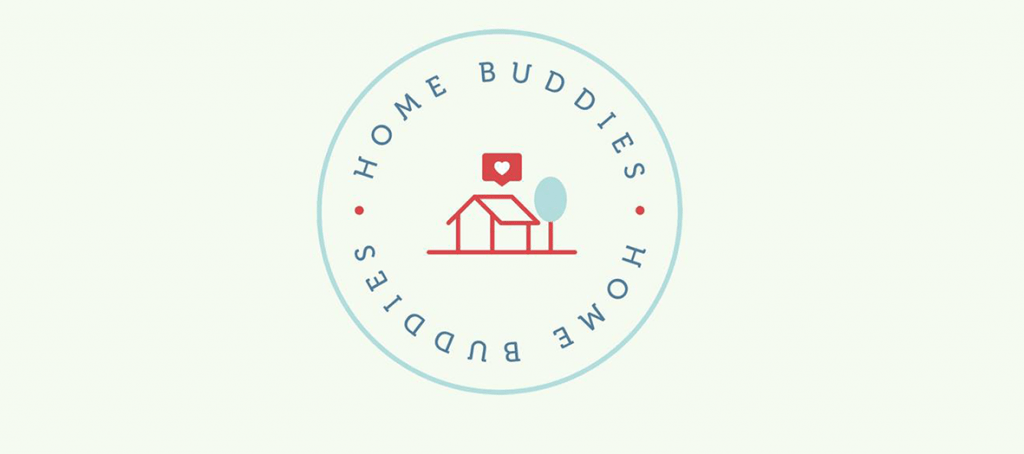 The pandemic has left the majority of the population to stay at home, which encouraged most of us to seek other forms of entertainment at home – home exercise, cooking, baking, and DIY home makeovers, to name a few.
With the growing interest in home makeovers, Frances Lim Cabatuando thought of forming a group where people could easily share and solicit makeover ideas. She formed Home Buddies, a Facebook Group which initially served as a virtual meeting place for her and other people who share the same interest. Everything just snowballed from there, with more people joining the group sharing their insights, ideas, photos, and DIY projects on home makeovers.
Home Buddies has become a source of inspiration and entertainment for many which made staying at home more productive and comfortable.
6. Earth Day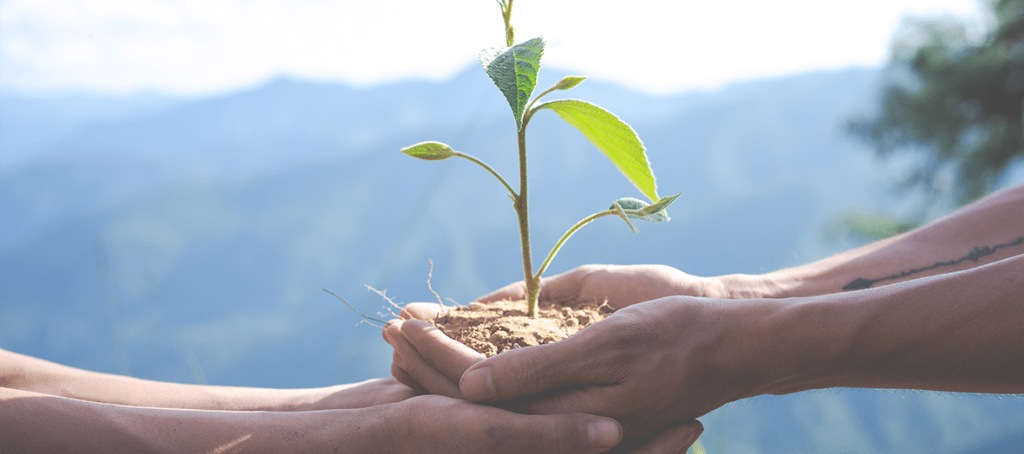 The country celebrated Earth Day last April with a call to join efforts to combat climate change and environmental issues.
With this year's theme, "Doing our Fair Share to Restore the Earth", the celebration stressed the need for each of us to play an active role to make a substantial impact in addressing climate change, which can be achieved by stopping environmentally harmful activities, doing water and energy conservation, proper waste segregation, and living an eco-friendly lifestyle.
Filipinos are also encouraged to practice environmental actions like composting food waste, buying local and sustainable products, and planting native trees.
Earth Day is a global movement celebrated by over 190 countries to advocate sustainable action for the environment.
7. Miss Universe 2020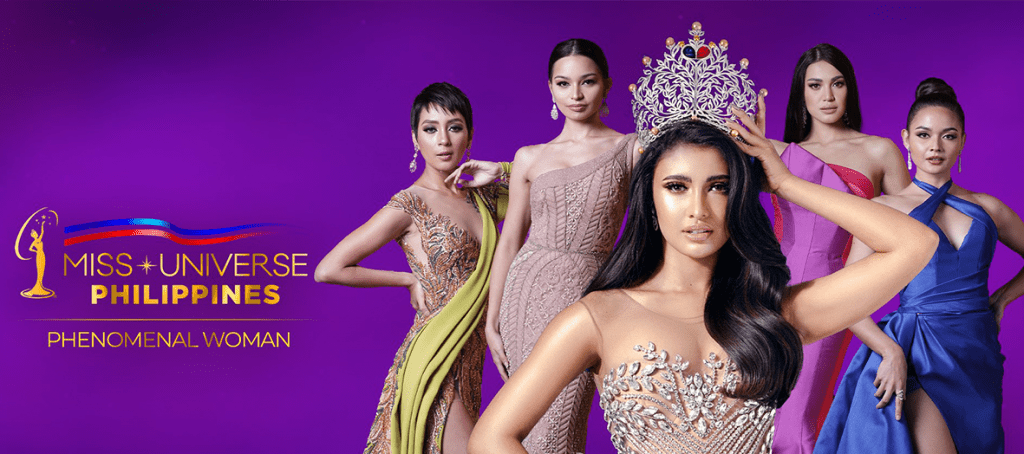 More than 70 of the world's most beautiful women were gathered in Hollywood, Florida for the 69th Miss Universe Pageant held last May.
Rabiya Mateo, the Philippines' Miss Universe 2020 candidate, was out of the competition after she failed to enter the Top 10. But despite not winning the Miss Universe crown, Filipinos including some of the former beauty queens sent their love to Mateo for her hard work in the competition.
Mateo made it to the Top 21, where semifinalists parade in their swimsuits. Mexico's Andrea Meza was the recipient of this year's crown, with the first and second runner-ups being Miss Brazil Julia Gama and Miss Peru Janick Maceta Del Castillo.
8. Trese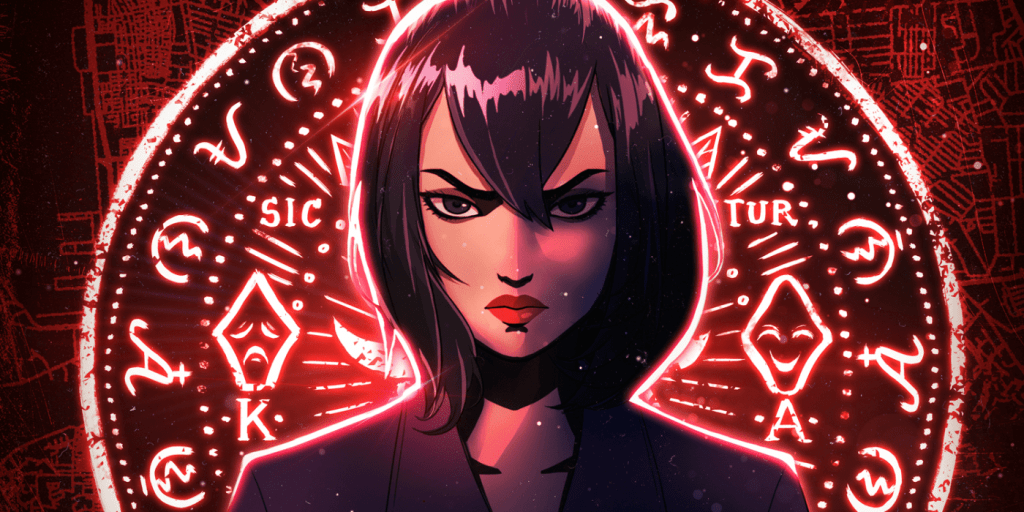 The award-winning Filipino fantasy crime-horror series, Trese premiered last June 11, and just three days later, it has already been one of the top 10 watched TV shows on Netflix in 19 countries.
Trese made it on Netflix's top 10 TV shows list in 11 countries just 24 hours after its release. And as of June 13, it has become one of the top 10 TV shows in 19 countries, including the Philippines, according to FlixPatrol.
Trese ranked in several countries which included Austria, Bangladesh, Bulgaria, Canada, Estonia, Germany, Jamaica, Kuwait, Lithuania, New Zealand, Nigeria, Oman, Philippines, Qatar, Serbia, Singapore, Sri Lanka, U.A.E., and the U.S.A.
Trese's story is set in modern-day Manila where mythical creatures of Philippine folklore live in hiding amongst humans.
9. BTS Fever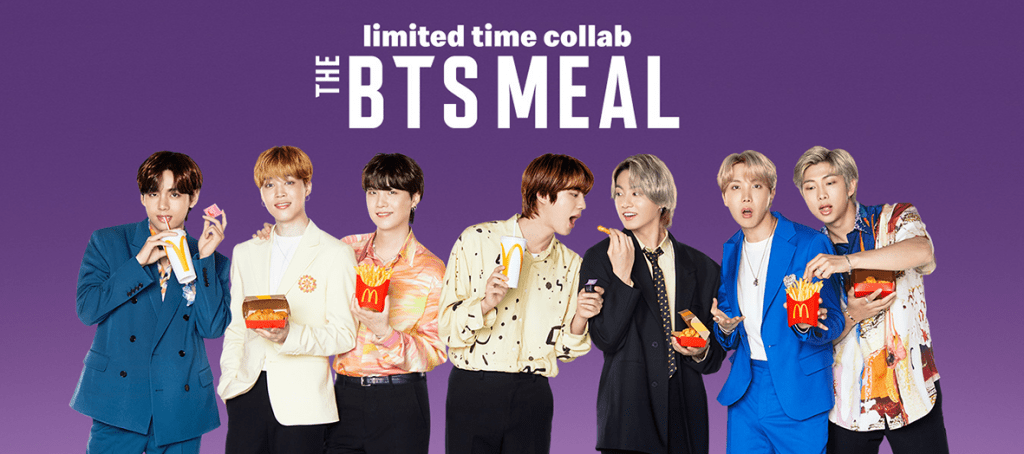 Last April 19, ARMY announced that the fast food chain McDonald's is releasing a special menu with record-breaking K-Pop group BTS. On May 26, the BTS Meal, which included 10 pcs. chicken nuggets, medium fries and drink, and special sweet chili and cajun sauces, were introduced to the world. It was released in the Philippines last June 8.
The success of the said partnership was seen as McDonald's announced that it sold almost 3.5 million chicken nuggets on the launch day alone of the famous BTS Meal.
10. PNoy Funeral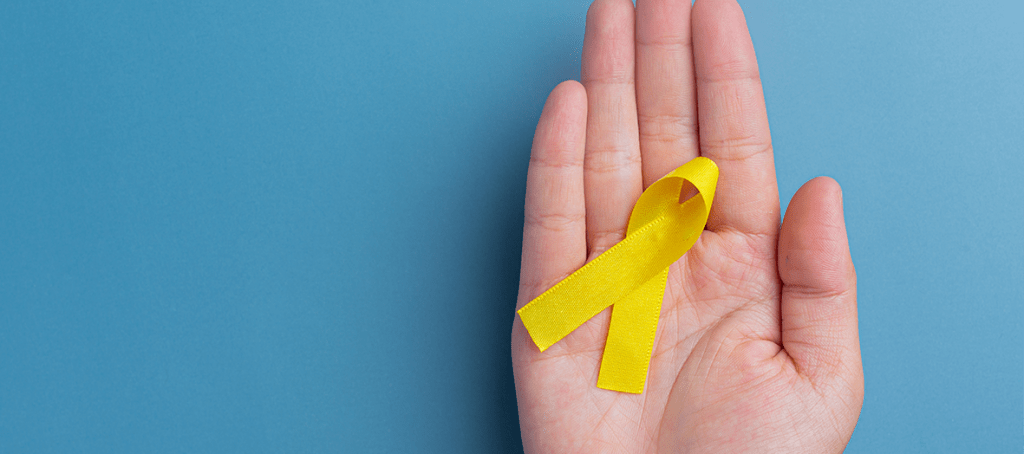 Former President Benigno Simeon "Noynoy" C. Aquino III was laid to rest with full military honors last June 26.
The urn that contains the cremated remains of Aquino was interred beside his parents, the late former senator Benigno "Ninoy" S. Aquino Jr. and the late former President Corazon "Cory" C. Aquino, at the Manila Memorial Park.
Aquino was the 15th President of the Philippines, who served the country from 2010 to 2016. He died in his sleep on June 24. His family later announced that the cause of his death was renal disease secondary to diabetes.
It was during his administration that the Philippines stood up to China and won an arbitration ruling that dismissed China's nine-dash claim over the South China Sea. His administration was also known for its "Daang Matuwid" good governance advocacy as well as the "No Wang-Wang" policy.
11. Halalan 2022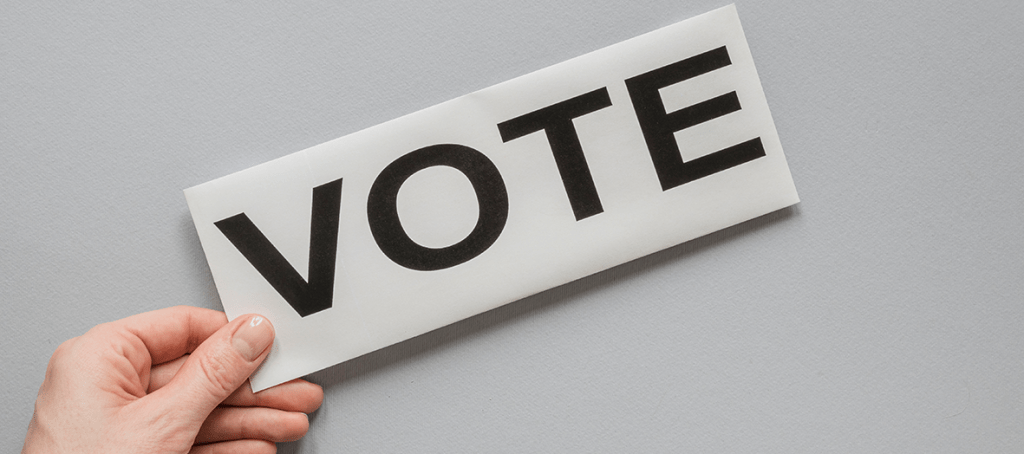 The Philippine Presidential election is scheduled to be held on May 9, 2022.
There is still less than a year left to register for the 2022 Philippine Presidential election. However, given the challenges posed by the pandemic, it is best to start as soon as you can.
In case you have not registered yet, here are the simple ways to ensure a smooth registration and visit to your local Commission on Elections (COMELEC) office.
Ensure that you meet the eligibility requirements – Filipino citizen, At least 18 years old and above on or before Election Day (May 9, 2022), and a resident of the Philippines for at least one year and a resident of the place where you intend to vote for at least 6 months.
Find your COMELEC office and book an appointment – You can check their official website or Facebook page for more information on their booking system for appointments.
Fill out the COMELEC forms
Photocopy your valid ID
Secure registration appointment – make sure to bring the copy of the accomplished forms, valid ID and photocopy of the ID, your own pen, face mask and face shield, alcohol or sanitizer, and water to keep yourself hydrated.
Some procedures may vary between municipalities but generally, here are some of the things you can expect on your COMELEC office visit:
Contact tracing
Application review and signature
Logging application into the system
Biometrics capturing
Stub collection
Aside from looking back at these important events and trending topics, now is the best time to review and adjust all of your investments. This includes your contributions to your retirement funds and any stock or real estate investments. Make sure you are maximizing your contributions and that your other investments are performing according to your plan.
If you are planning to diversify your investment portfolio, you can check out Astra Vertical Villages, the stylish and affordable condominium development that will soon rise in four progressive cities namely General Trias, Cavite; Calamba, Laguna; Mactan, Cebu; and Cagayan de Oro, Misamis Oriental.
Both Astra General Trias and Astra Calamba will feature two hectares of condominium development composed of 11 buildings, 880 units, and 237 parking lots.
Aside from the aforementioned facilities, Astra General Trias will include a provision for a school, while Astra Calamba will have a wet and dry market and a food park within its properties.
All Astra projects will be four-story walk-ups. The mid-rise condominiums will offer exclusivity and mid-density living, which is an ideal home base for young and hardworking Filipino professionals.
As for Astra's units, each will be 24-square-meter spaces with provisions for a bedroom, dining and kitchen area, living area, and toilet and bath.
BRIA Homes designed Astra to be budget-friendly, space-efficient, and accessible for Filipinos who want to begin a life of comfort and success. For young professionals, Bria's Astra, with its affordable price and value-for-money offerings, can indeed be their first home as they create lifelong memories and make their dreams come true.
BRIA Homes is a subsidiary of GOLDEN MV Holdings Inc., one of the largest real estate companies in the country. BRIA Homes is primed to bring quality and affordable house and lot packages and condominium units closer to ordinary Filipino families. This is the goal that drives every single employee in the company, for which the ultimate fulfillment is seeing a client happily moving into BRIA's homes.
To know more, visit their website at www.bria.com.ph, like and follow "Bria Homes Inc." on Facebook, Twitter, Instagram, YouTube, Pinterest, Spotify, Viber Community, Telegram Channel, Kakao Talk, LINE and WhatsApp, or call 0939-887-9637.