With less than a year before the presidential elections, several politicians and business owners are among the potential candidates for the country's highest post in the national and local polls to be held in May 2022.
While we all know that anything can happen in Philippine politics, people are still optimistic with the big change it can bring in the history of the country.
A lot of Filipino citizens are hoping that the younger generations will look into Philippine history with utmost seriousness and prepare themselves for the historical privilege of deciding for the nation through their votes on the main Philippine political players.
However, many are still not aware that voter registration for the May 2022 elections is ongoing. Citizens may find it challenging to register as a voter with the pandemic and community quarantines but we should not forget to fulfill our duty as a Filipino citizen.
Voter registration is the first step in exercising your right to vote for the next leaders of our country who will play a big role in steering our economy, international relations, public health, and other important national policies and areas of concern. It is the first step in our duty as Filipino citizens to have our voices heard through our vote.
Voter registration for the national and local elections has continued despite the pandemic. Since January 2020, the Commission on Elections (Comelec) has processed a total of 4.47 million applications as of June 26, 2021 and among these were first-time registrants who accounted for at least 2.26 million.
Read Also: Election Guide for Every First-time Voter in the Philippines
Eligible applicants have until September 30, 2021, to register to vote. If you are planning to vote in the upcoming elections, you have to know the requirements for voter registration in the Philippines, as well as the COMELEC requirements for new voters.
We have prepared a quick guide to walk you through COMELEC registration 2021.
What is voter's registration?
Who can register as a voter in the Philippines?
How to register as a voter?
What are the requirements for voter's registration?
How to register as an overseas voter?
We often hear the sentiment "Voting is your civic duty", especially as the Election Day approaches. But what does it really mean? Read through and learn about your rights and duties as a voter.
What is Voter Registration?
According to COMELEC, voter registration is a requirement for any qualified Filipino citizen who wishes to vote in any Philippine election. It is a requirement for any Filipino citizen who wishes to join in choosing the next public officials in the Philippine elections, as well as those who plan to run for public office.
This process involves a qualified voter filing a sworn application before the election officer of the city or municipality where the applicant lives. Upon approval by the Election Registration Board, the applicant's record is included in the list of voters.
Who Can Register as a Voter in the Philippines?
You are qualified to register as a voter in the Philippines if you meet all these eligibility requirements:
Filipino citizen who has never registered with COMELEC
At least 18 years old on or before the upcoming election on May 9, 2022
At least 15 but not older than 30 years old for Sangguniang Kabataan (SK) Elections
Living in the Philippines for at least one year and in the city or municipality where you intend to vote for at least six months before an election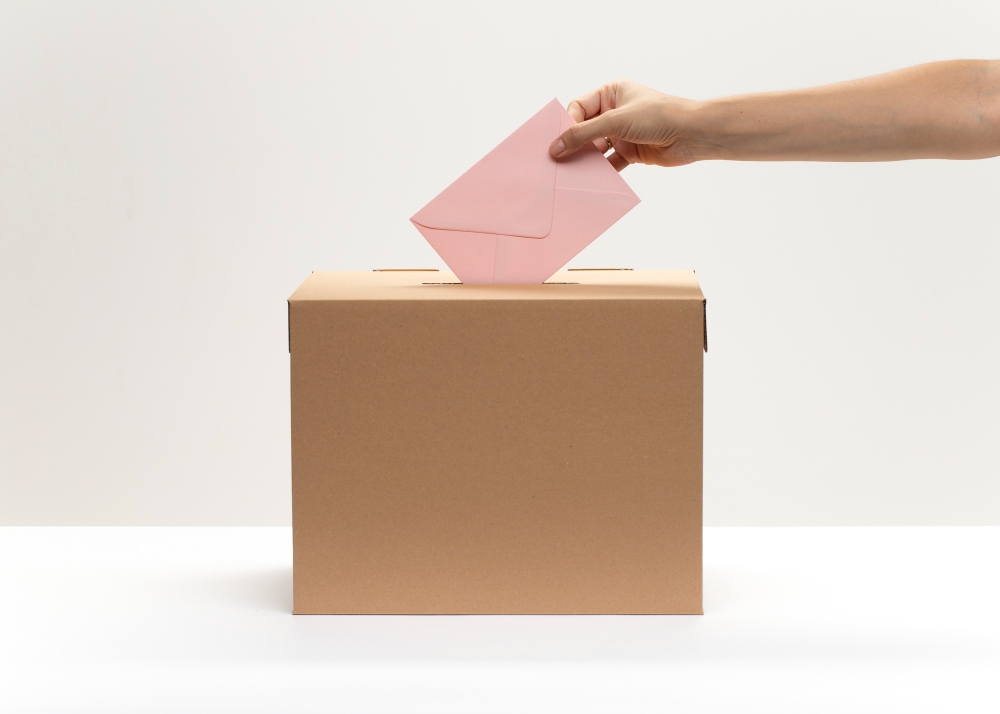 How Can You Register as a Voter?
What to do before going to COMELEC office for voter registration
Given the challenges and risks of the pandemic, it is very important to complete voter registration as quickly as possible. Doing so will help you avoid long lines and crowds, lowering your risk of exposure.
In order to do that, you have to accomplish these three things before heading to the COMELEC office for registration.
1. Prepare All the Requirements for COMELEC Registration
For first-time voters, requirements for COMELEC registration include at least one of the following valid IDs and a photocopy: National ID, Driver's license, IBP ID, NBI clearance, Passport, Postal ID, PRC ID, PWD ID, School ID or library card (for students), Senior Citizen ID, SSS/GSIS ID/UMID, Certificate of Confirmation from the National Commission on Indigenous Peoples (NCIP), Any other valid ID with your photo and signature (except for cedula, police clearance, and barangay clearance/certificate)
Here are additional requirements for COMELEC registration: Original and photocopy of birth certificate for applicants turning 18 years old on the upcoming election day.
Although the COMELEC requires only one valid ID, it is best to bring as many valid IDs as you have even if you only need one. If the ID you present turns out to be unacceptable, at least you have back-ups.
Present only a valid ID that shows your current address and make sure it matches the city or municipality you are applying for, otherwise, your application will be denied.
2. Download and Fill out the Voter's Registration Form
The COMELEC recommends downloading the application forms from its website, printing them, and filling them out manually at home before your actual registration.
However, you don't have to put your signature and thumb marks in advance. This should be done in front of the election officer during voter's registration.
3. Book an Appointment with Your Local COMELEC Office
As part of its efforts to mitigate the risk of the COVID-19 spread, the COMELEC is processing only a limited number of transactions per day. Make sure to contact your local COMELEC office to set an appointment for your voter's registration.
Check also if you can do a walk-in application should there be no appointment system in the COMELEC office where you're supposed to register. Make sure to arrive as early as possible so you can be accommodated within the registration hours.
4. Know the COVID-19 Safety Protocols in COMELEC Offices
All applicants are expected to follow additional steps to prevent COVID-19 transmission in COMELEC offices. Here are some tips on what to do and bring to the COMELEC registration office:
Don't proceed if you have flu-like symptoms
Bring your own pen (black or blue ink)
No face mask and face shield, no registration. COMELEC allows different types of face masks such as surgical masks, reusable masks, DIY cloth masks, and those made of indigenous fabric.
Bring your own alcohol or sanitizer. COMELEC requires sanitizing your hands before and after your biometrics capture.
If you're a senior citizen, PWD, pregnant woman, or 18 to 20 years old, use the express lane.
Ensure physical distancing at all times.
What to do during voter's registration
Now that you know what should be done before you register, it is also important to learn what to do during your voter's registration.
1. Go to the Local COMELEC Office
Personal application for voter's registration is required at the Office of the Election Officer or local COMELEC office in the city or municipality where you currently live. The office is usually located within or near your city or municipal hall.
2. Present the Requirements for COMELEC Registration
When you reach the COMELEC office, find the queue for submitting the requirements for voter's registration. Your ID will be checked by the election officer to verify your identity, place of residence, and registration status on the government agency's database.
You also have to submit your accomplished voter's registration application forms to the designated officer who will check if the information provided is complete.
3. Have Your Biometrics Captured
If your application form is good to go, you will be asked to proceed to the biometrics capture area. You will be asked to line up at the first queue to have your photo taken. Remember to just look straight at the webcam until the flash appears.
Next step is to go to the fingerprints capture. The operator will guide you on how to use the fingerprint scanner. You will also be instructed to place your right and left thumbs and index fingers one at a time.
Last step is to go to the queue for the signature capture. You will be asked to sign on the signature pad, similar to how you sign on paper. Check the computer monitor to see if you have signed correctly.
4. Receive Your Acknowledgment Receipt
When you are done with your biometrics capture, you will be requested to write down your name and sign on a logbook and you will also be issued an acknowledgment receipt.
You have to note that at this point, you are not yet a registered voter. Your application will be screened and will undergo approval by the Election Registration Board (ERB) during its scheduled quarterly hearing. Afterwhich, your information will be recorded in the book of voters of your district, city, or municipality. Only then can you be considered a registered voter.
5. How Can You Register as an Overseas Voter?
Voter's registration for Filipinos living and/or working abroad is done differently from those who are based in the country.
If you are an OFW, immigrant, dual citizen, or abroad during the overseas voting from April 9 to May 9, 2022, here's what you need to know.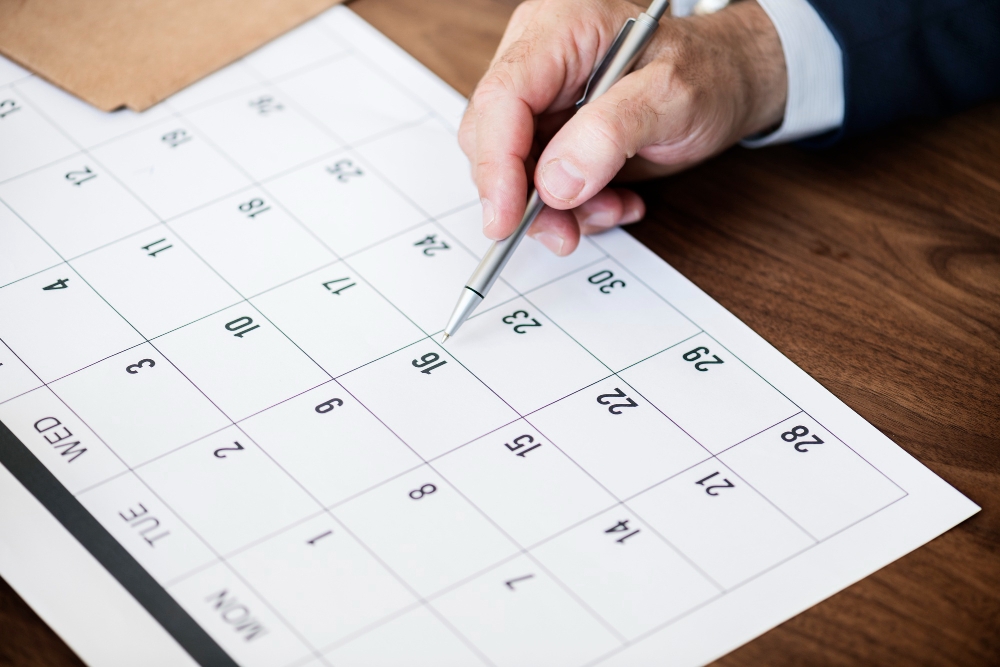 COMELEC Registration Schedule and Venue for Overseas Filipinos
The registration period for overseas voters is similar to those who are based in the Philippines, which is September 1, 2020 to September 30, 2021. However, applications for transfer of voter's registration will only be accepted until August 31, 2021.
Overseas Filipinos can apply for voter's registration from Mondays to Thursdays, 8AM to 4PM through the Office for Overseas Voting (OFOV) located at the COMELEC Main Office in Intramuros, Manila.
Those who are abroad during the voter's registration period may check with the nearest Philippine embassy or consulate for the overseas voter's registration schedule.
COMELEC Registration Steps for Overseas Filipinos
Schedule an appointment through any of the following:
Office for Overseas Voting PH Facebook page (www.facebook.com/overseasvotingph); Click the Book Now button or send a private message.
Email:

[email protected]

Landline: (02) 8521-2952 / 8522-2251
Mobile: (0905) 034-5158 / (0951) 875-9882
You will be notified about your appointment request and the OVOF staff will refer you to the proper COMELEC registration form.
Download and fill out the Overseas Voting Form 1 (OVF 1). Leave the Part III blank, as you will have to accomplish this portion in front of a COMELEC officer during your registration.
Send your accomplished form to the OVOF via email or through Facebook private message.
Wait for a confirmation notice from OFOV. You will receive an Appointment Confirmation Slip (ACS) containing the transaction details, checklist, and instructions for COMELEC registration.
On your appointment day, you have to arrive at the COMELEC main office 30 minutes before your scheduled time.
Present a printout or screenshot of your ACS to the security officer in the office.
Fill out the Health Declaration Form.
Present your original passport (or Seaman's Book for sea-based OFWs) to the COMELEC representative.
Undergo biometrics capture.
Once done, you will receive an acknowledgment receipt.
Registering to vote for the upcoming elections may seem tough but you have to remember that without doing this, you cannot make your voice heard. Participating in elections is one of your freedoms. No matter what you believe or whom you support, it is very important to exercise your rights as a Filipino citizen.
BRIA Homes is a subsidiary of GOLDEN MV Holdings Inc., one of the largest real estate companies in the country. BRIA Homes is primed to bring quality and affordable house and lot packages and condominium units closer to ordinary Filipino families. This is the goal that drives every single employee in the company, for which the ultimate fulfillment is seeing a client happily moving into BRIA's homes.
To know more, visit their website at www.bria.com.ph, like and follow "Bria Homes Inc." on Facebook, Twitter, Instagram, YouTube, Pinterest, Spotify, Viber Community, Telegram Channel, Kakao Talk, LINE and WhatsApp, or call 0939-887-9637.