From a one-woman initiative to a nationwide phenomenon, the community pantry has proven that through crisis, Filipinos can turn to each other for help. Originating from Patricia Non's idea of creating an open space where people could take items based on their needs and donate whatever they can. She started the first community pantry in Maginhawa, Quezon City, setting up a small bamboo cart with a pile of rice, canned goods, and vegetables.  It is a humble cart that sparked a greater movement.  
Within 24 hours, this act of charity quickly spread online and went viral across all social media platforms – inspiring others to do the same. Now, community pantries have started popping up all over the country including Bria Homes projects. Joining the movement, Bria Homes, its homeowners and brokers set up community pantries in different projects nationwide.  
Here are some of the established BRIAnihan community pantries across BRIA homes projects.
Bria Homes San Pablo BRIAnihan Community Pantry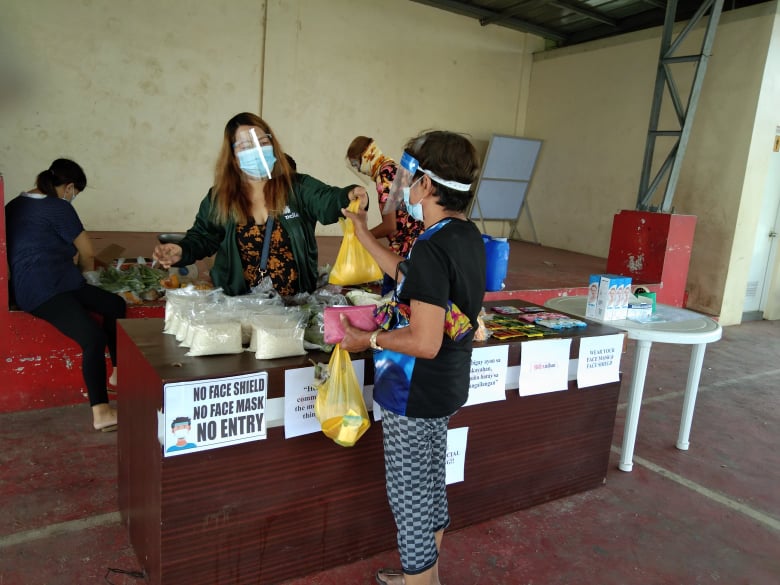 Starting in Bria Homes San Pablo, homeowners came together to create the "BRIAnihan" community pantry. Putting a twist to the Tagalog word "bayanihan" meaning to work together to achieve a certain goal without expecting rewards, Bria homeowners added BRIA and created the word BRIAnihan. The homeowners believe that the community pantry is a perfect reflection of the bayanihan Filipino spirit. It is a movement that represents Filipino unity in time of hunger and poverty.  
Bria Homes Urdaneta BRIAnihan Community Pantry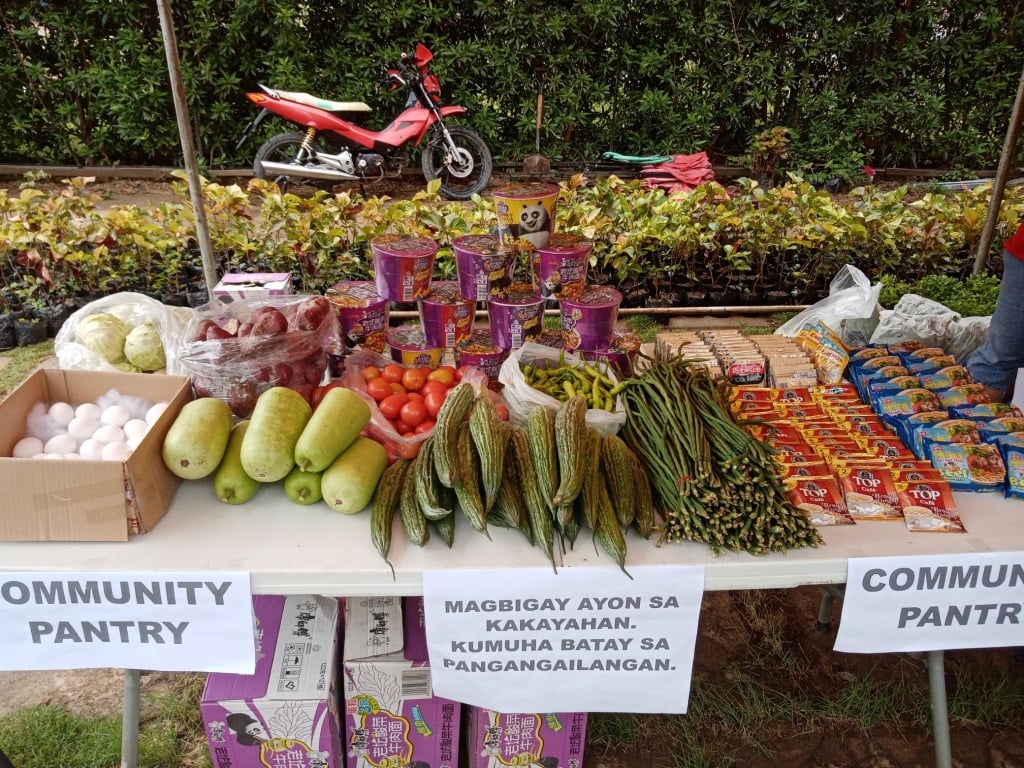 The community pantry in Bria homes Urdaneta was organized by Genevie Melchor, a Bria homes employee who was inspired by the Maginhawa community pantry. She wanted to give support to Bria homeowners who are always helpful and active in community activities. With the help and support of fellow Bria Homes employees, Genevie was able to raise funds to set up their BRIAnihan community pantry that includes basic food necessities like fruits, vegetables, coffee, biscuits, and cup noodles.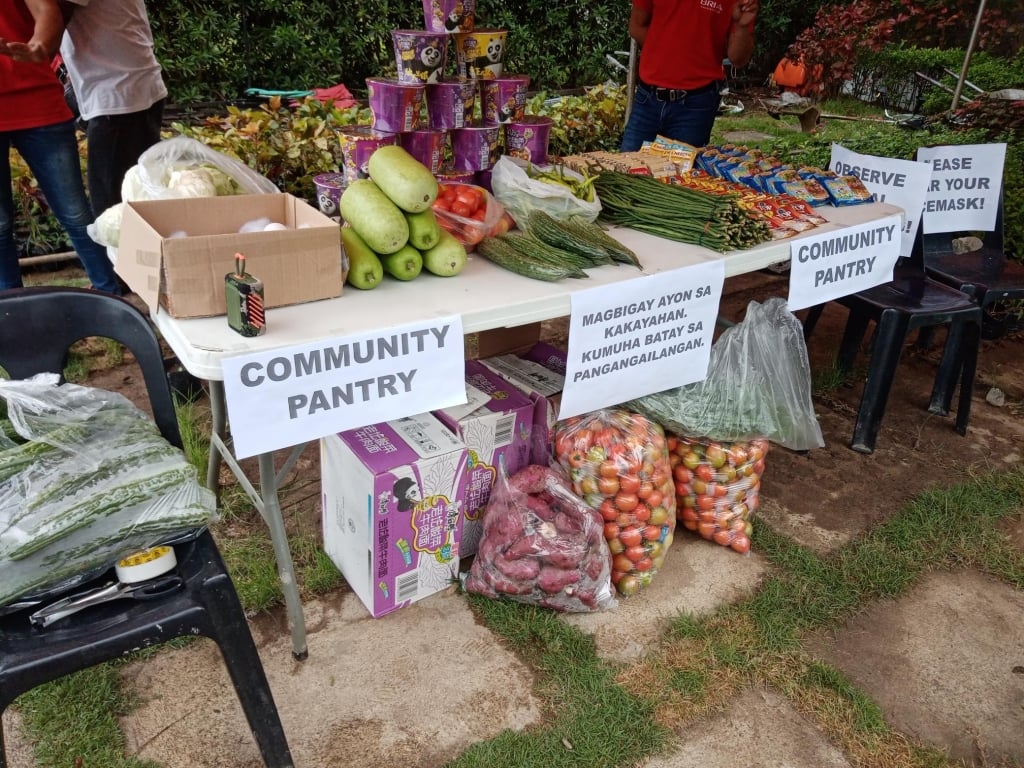 Genevie looks forward to sustain the BRIAnihan community pantry, she believes that it is possible as long as there are people willing to give.
"We're looking forward po na maituloy pa siya ulit. Kasi may mga willing pa pong mag-bigay ng help po" Genevie said.
Bria Homes Northridge View BRIAnihan Community Pantry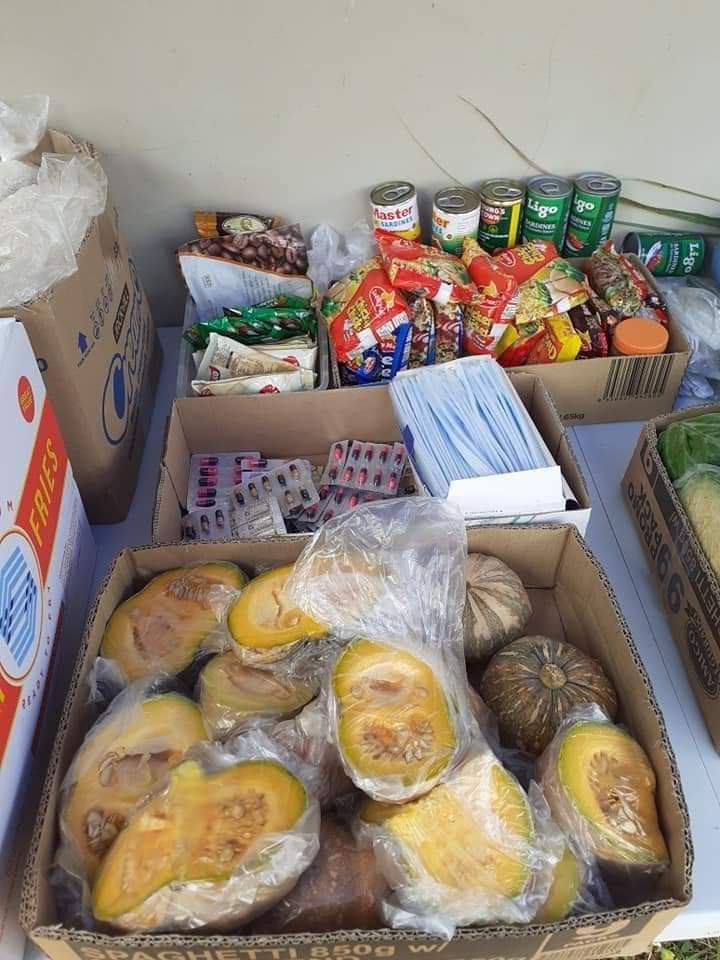 The community pantry also made its way to Bria Homes Northridge View Subdivision. Homeowners came together to set up their BRIAnihan community pantry in hopes of helping fellow homeowners in need during the COVID-19 pandemic. Those who have more than enough food in their household shares their resources to sustain the community pantry. Currently, the community pantry includes essential goods such as vegetables, eggs, rice, water, vitamins, face masks, canned goods, and more that are free to take.  
All BRIAnihan community pantry follows the original Maginhawa community pantry slogan "Magbigay ayon sa kakayahan, kumuha batay sa pangangailangan (Give whatever you can, take only what you need.)". We don't need to have much to help others and we only need enough to live. In these troubling times, Bria Homes encourage its homeowners and brokers to also set up their BRIAnihan community pantry. One does not have to only include food, it can also include books, pet food, clothes, etc. As long as it comes from the heart, these seemingly small efforts give hope to those in need.
Written by Jeannine Chua