Last year was extremely out of the ordinary. The pandemic has taken a toll on every aspect of people's lives. There have been a lot of business closures, sudden adjustments, and loss of jobs. It has changed the way we view things – from saving to investing, self-worth to self-care, work from office to work from home. It has made us realize the way we work, the things we value the most, and what our job searches look like. As we are starting to see light from this unprecedented circumstance, a lot of us might have already rethink our life priorities, including finding a job not only for security but also for peace of mind. If you are one of the many people who are currently looking for a new job or planning to start searching for a job soon, here are some of the best job search websites to rely on for finding work this 2021.
Jobstreet
Linkedin
Kalibrr
GlassDoor
Indeed
BestJobs
WorkAbroad.ph
Facebook
PinoyJobs
Careerjet
Before you start job searching, check out some of the things that you need to know about finding a job this year. Learn some insights on how you can adapt to these ever-changing job trends and be able to land your dream job despite this pandemic.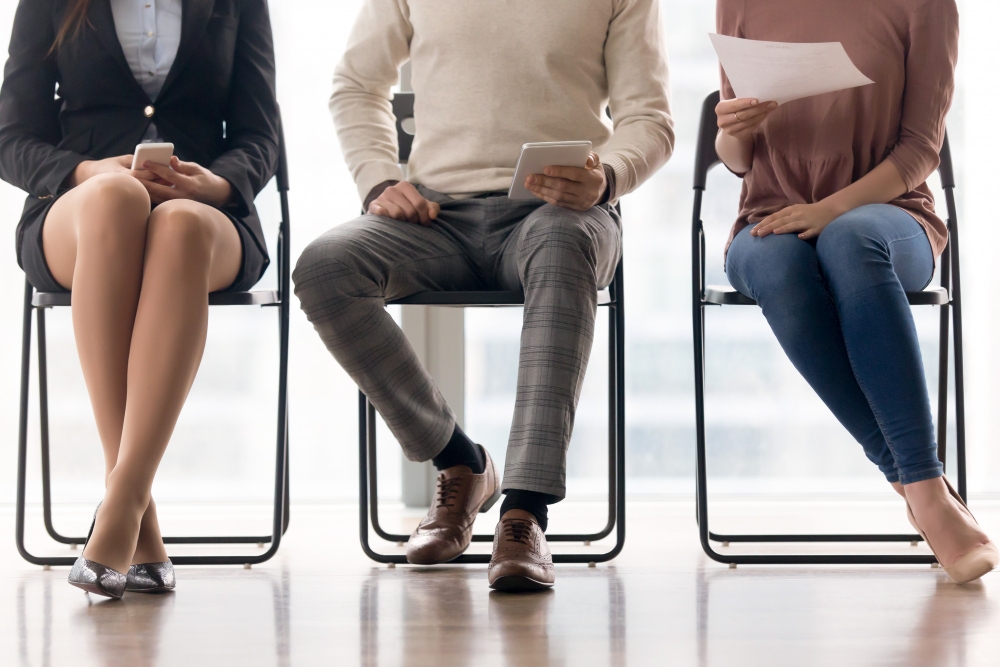 Hiring Patterns May Not Apply
In the past years, we have seen a pattern in job hiring trends such as the surge at the start of a new year and slow down during summer and holiday seasons. But it may not apply this year.
Some industries that were not that affected by the pandemic may still continue with similar hiring trends as they have in previous years but we should expect a downward trend in hiring for those industries that were hit and continue to struggle in adapting to pandemic restrictions.
On a positive note, experts say that hiring is expected to pick up again in the second or third quarter of the year due to mass vaccinations and lifted restrictions.
In order for us to adapt, we have to keep an eye on the trend. Research on who is and who is not hiring. Check out the news, follow companies that you are interested in on LinkedIn, pay close attention to the types of jobs that are being posted on job boards, news feeds, and emailers. If you are not sure where to start, you may reach out to people in your network.
Another thing that you can also explore is to consider applying for positions that you wouldn't have considered before. This could mean taking on some freelance jobs, updating your skill set, or exploring a new industry.
Do not forget to keep in touch with your network. It is important to keep your network connections warm so that you can leverage their support when hiring starts to pick up again.
Expect Key Industries to Boom
Bigger companies and booming industries like tech and healthcare may see hiring surges at the start of the year while smaller businesses, especially those that were affected by the pandemic like service and hospitality may hold off until they can fully recover.
Read Also: Reasons why you should consider a career in real estate
This only means that 2021 may be the year to step out of your industry comfort zone or take a leap into a career shift, especially if you want to increase your chances of landing a job more quickly or if you are already considering a career change.
According to experts, some of the key industries to watch this year include the following:
1. Technology
The technology industry continues to dominate the market. Since most tech companies do not rely on physical storefronts and can operate online, they are not that affected by the recent pandemic. They are still able to manage the business and operate almost entirely online with most employees working remotely.
2. Healthcare
As more and more people become health conscious and reliant on technology, the healthcare and health tech industries will continue to rise. With these, expect a number of available job posts from these industries that involve a wide variety of health-focused organizations including virtual medical care.
3. Fintech
The pandemic has made us realize the ease of digital payments and the value of financial services, therefore, expect to see more jobs in the online banking and fintech industries this year.
4. E-commerce
A lot of people have shifted from traditional shopping to online shopping. With the increased focus on e-commerce and the consumers' demand for convenient shopping, there are a lot of opportunities that we can leverage from e-commerce. Those companies that were already online and were able to adapt to digital transformation with the use of the web will likely continue to add manpower to meet the growing demand this year.
5. Customer Service
This year, expect a lot of demand around anything that involves customer service. An increase in demand for customer service representatives is seen to continue due to the expansion of virtual businesses and remote work.
6. Renewable Energy
The industry has been said to trend upward for a while as people become increasingly aware of climate change.
Temporary, Part-Time, Freelance, and Contract Jobs will be on the Rise
With the uncertainty brought about by the recent pandemic, most companies nowadays rely on temporary or project-based professionals. They are cautious about hiring but at the same time would want to be safe about getting understaffed.
This means you will see a lot of job postings that fall under the temporary, part-time, contract or project-based categories.
If you are the type who would like to explore temporary work, you have to know its pros and cons. You have to understand that it can be discouraging if the only jobs you are able to find do not guarantee work past a specific date or worse, do not offer health insurance.
But on the other hand, you might also consider that there might be an opportunity that a contract role could turn into something more permanent in the future. Additionally, you should also look at freelancing as a great way to strengthen your skill set, build your resume, or break into a new industry.
Remote Work will Continue
The pandemic has made us all think about our jobs, the same way employers rethink about remote work. With this, some companies will continue to embrace remote work or adopt a hybrid model.
In the meantime, expect that many organizations will continue conducting remote hiring processes.
Recruitment will Continue to be Automated
There is a growing dependency on automated systems when it comes to hiring process, which means there will be more applicant tracking systems, chatbots, FAQs, and interview scheduling tools.
Some companies use pre-recorded job interviews in screening candidates so they can better listen to the conversation and watch facial expressions.
Expect More Competition
With the increase in unemployment and remote work on the rise, we are expecting more competition this year. This means more people are now applying for any given job posts, which can make it harder and more challenging for you to stand out from the crowd. It could also mean that you could be in for a longer, tougher job search.
Although we are gradually recovering from the past year's challenges, we are still expecting 2021 to continue to be a bit of a rollercoaster. The key here is to continue to be optimistic and never give up in searching and reaching for that dream job.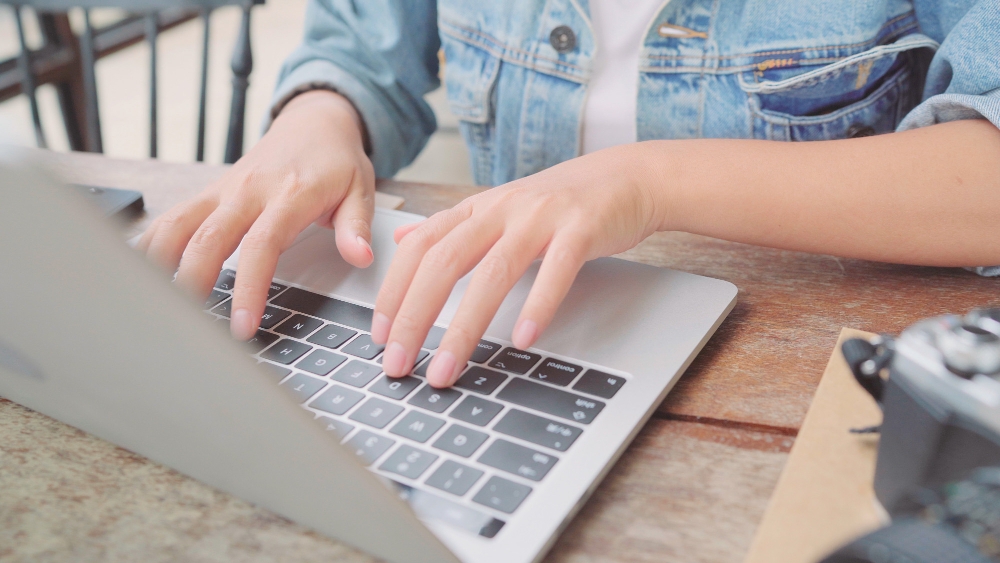 To further help you land that job, we have enlisted some of the best job search websites you can use and refer to for the latest job opportunities.
1. Jobstreet
Jobstreet is the leading online job search website presently covering the employment markets not only in the country but also in Malaysia, Singapore, Indonesia, and Vietnam.
In the country, it is said to be one of the trusted brands by more than 8 million candidates and over 22,000 quality employers. Aside from job posting, it also offers other services like CV Database, Global Flex Pack, Visibility Products, and Candidate Email Targeting.
2. Linkedin
LinkedIn is the world's largest professional network with over 750 million members in more than 200 countries and territories around the world. It brings the business network and communication tools that every candidate needs in order to find the perfect career.
3. Kalibrr
Kalibrr is a job search website that transforms the way candidates find jobs and companies hire talent. By placing the candidate's experience at the center of everything, they are able to attract the best talents.
It has been helping industry leading companies in the country for the past five years and has partnered with over 18,000 companies, providing them access to more than 2.5 million active job seekers.
4. GlassDoor
Glassdoor is one of the world's largest recruiting and job search website offering valuable insights from the people who know best. Their mission is to help people everywhere find jobs and companies they love, which also helps companies recruit and hire truly informed candidates, at scale.
5. Indeed
Indeed is one of the popular job search websites with over 250 million unique visitors every month from over 60 countries. It has been a catalyst for putting the world to work and it has always been committed to help companies of all sizes hire the best talent and at the same time offer the best opportunity for jobseekers to get hired.
6. BestJobs
BestJobs provides companies advanced tools to find the best people for their vacancies and make the recruitment process as easy as possible. It also helps jobseekers find new job opportunities.
BestJobs is also present in Australia, New Zealand, Singapore, Malaysia, Canada, USA, UK, Ireland, Kenya, South Africa, India, and Indonesia.
7. WorkAbroad.ph
WorkAbroad.ph is an online recruitment website that offers overseas jobs and employment opportunities to Filipino job seekers wanting to pursue careers abroad.
The job postings are available on their website and processed by Philippine Overseas Employment Administration (POEA)-licensed recruitment agencies sending OFWs to different countries in Asia, USA, Canada, UK, and the Middle East.
8. Facebook
Facebook is now becoming a Virtual Career Fair Platform. More and more recruiters are now using Facebook for sourcing, recruitment marketing and candidate engagement, running highly targeted ads based on location, education, job title, and interests.
Some of the benefits of Facebook recruiting include access to the biggest talent pool, widest reach of active job seekers, and the opportunity of grabbing the attention of passive job candidates.
9. PinoyJobs
PinoyJobs is one of the most trusted job posting sites in the country which provides a safe hiring platform to both employers and applicants.
Some of the job postings on the PinoyJobs indicate the salary range, which makes it easier to manage candidates' expectations and filter the ones that are right for the job.
10. Careerjet
Careerjet is a job search website designed to make the process of finding a job on the internet easier for the user. It has a wide selection of job offerings, uses a fast and straightforward interface, and encompasses over 90 countries, featuring separate interfaces that are translated into 28 languages.
Meanwhile, if you are interested in exploring career opportunities in one of the most stable industries today like real estate, you may want to explore jobs from one of the largest real estate companies in the country like Bria Homes.
Bria Homes is subsidiary of Golden MV Holdings, Inc, one of the largest real estate companies in the country that offers affordable ready for occupancy and pre-selling house and lot in the country.
Aside from jobs, Bria Homes can also help you start your own business as a real estate seller with Bria Kakampi Insta-Negosyo.
You don't need any amount of money in order to start your business as a real estate seller. With Bria Kakampi Insta-Negosyo, you can have the chance to earn as much as P15,000 weekly as long as you work hard, use the power of word of mouth, and have a social media account to promote and sell Bria Homes' affordable house and lot projects.
For every affordable house and lot you sell, you get a commission. The more you sell Bria Homes' projects, the more you earn money that you can use to start your own business. All these you can do whenever and wherever you want and you have the option to do it as a full-time or part-time gig.
Marketing materials, training and seminars will be provided by Bria Homes for an easier and more effective project selling.
Bria Homes continues to provide homes to Filipinos in more than 50 BRIA communities nationwide, and with different projects to look out for this year.