As we get older, our vision in life changes, part of it is planning our future. Doing so, decision-making starts from a rough phase, since it's all uncertain from the beginning of what we mapped in our minds. WHAT we will be, WHEN it will be, and WHERE we should be after five years or more, are the fundamental questions that we need to fill with certainty for it to become our reality someday. Hitting mid-20s to early-30s pushes everyone to look for their place to settle in. The pressure that boils inside of those who wants to find their humble abode is bothersome to deal with, but surprisingly, Bria Homes of Golden MV Holdings, Inc. made it possible for aspiring ordinary Filipino to have a variety of options that they could opt for while eyeing for their future home with its features.
Bria Homes feature a wide product portfolio, catering to today's interest and taste. Along with Bria Homes' list of modern finished and sophisticated house models is the convenience it offers to home buyers. From reservation up to the move-in phase, future homeowners won't be bothered by the tedious process, because they will never experience them in Bria Homes.
The Five Brand Pillars of Bria Homes
 Through its objectives – Bria Homes Inc., promises to give a high-standard service by making excellent, sturdy house and lot properties to the Filipino community. According to Bria Homes Brand Pillars, "Bria Homes' main goal is to address the housing backlog in the country."
1. Affordable
As a practical home buyer, money is always on top of everything. It impacts all the aspects that should be considered in home buying. The first thing to meet is the budget. The expectation should not get way too far from the real deal. The rule is to avoid being enticed of stuff that will make you a little too distant from your budget range.
 Luckily, Bria Homes prime itself on its budget-friendly homes. It is an opportunity for an average Filipino earner to have the chance to acquire their classy and top-tier house and lot at a reasonable price. For as low as P 1,897* per month, anyone could have their own home for the long run. Bria Homes house and lot range from P 460,000* up to P 1.5M* depending on the location of the project. Bria also offers Astra Vertical Villages, their condominium brand that is within reach at an affordable price that starts from P 10,939* monthly through Pag-Ibig financing.
Bria Homes features also offer a whopping deal in-regards to house and lot packages to borrowers through a wide variety of financing, (Bank Financing, Pag-Ibig Financing, In-house Financing, and Deferred Financing).
2. Fast Construction
Bria ensures that homebuyers can move into their future homes in no time. That is why they commit with a purpose to help the future homeowners of the Bria community to construct their homes immediately, yet, still bearing high standards and quality.
3. Pleasant Communities
If you want a change of environment from a crowded place full of city noises and saturated spaces to a more diverse, yet peaceful surrounding, Bria Homes will suit you best.
Bria takes pride in its projects that have a serene atmosphere. Aside from the safe vicinity that it has, Bria has one of the key factors that makes it best to be an option for relocation, and it is because of the amenities and greener environment. Although concrete trendy house models are their forte, they still keep the fresh, scenic, spacious atmosphere in every area, making it more livable for its people in the community.
4. Good Service
Every employee in Bria Homes is equipped with skills that will suffice to address the concerns of its clients. Good customer service is what people of Bria Homes are good at. Making every transaction smooth and successful, leaving its clients with satisfaction and happiness.
5. Within Close Proximity
Strategic location is a key driver in home buying. Bria projects are placed in locations where it is close to work-related amenities and recreational hubs. Bria's objective is to give the comfort and convenient lifestyle that its community deserves.
All communities of Bria Homes nationwide are minutes away from places of essential needs such as commercial establishments, supermarkets, schools, churches, hospitals, and transport terminals.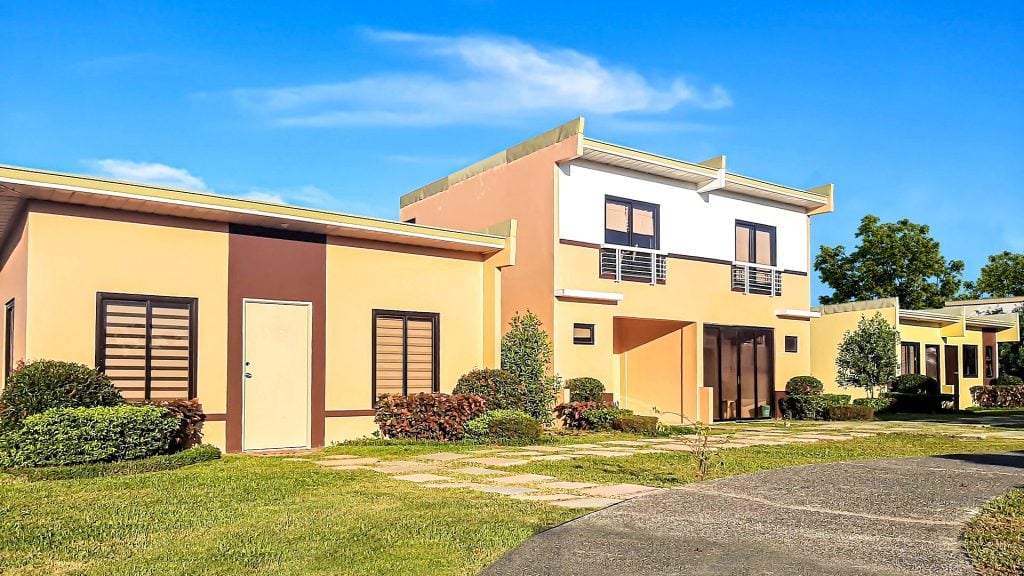 Product Portfolio of Bria Homes
From smart-space row houses to single detached houses with bigger area, Bria Homes have it all.
1. Elyana /Elena Row House
Elyana/Elena model can be the right one for you. With a 22-24sqm floor area and 36sqm lot area that will captivate the interest of aspiring young Filipinos. 
2. Bettina Town House Select
This house model is a good choice for a starting family because of its features. Bettina townhouse is a two-story that has tiled flooring, ceiling, painted walls, and a carport as well. Inner units usually have a 44sqm floor area and a 36sqm lot area.
3. Alecza Single Detached/ Duplex
Alecza, is a great deal to invest with, as it is a bungalow model that can house a growing family. It is sophisticated from the inside and astonishing from the outside perspective. It has a 36sqm floor area and a regular lot area of 81sqm. It has 2 bedrooms with partition, tiled flooring, ceiling, painted walls, and a carport as well.
4. Thalia Single Detached/ Duplex
Congestion can be avoided and will never be a problem with Thalia. Talking about epic, this house exhibits a 45 sqm floor area with a minimum lot area of 81 sqm. Those who opt for Thalia will no longer worry about tiled flooring, ceiling, three bedrooms with partition, bathroom fixtures, painted house interior and exterior, and a lanai because it is part of the house and lot package.
5. Astra Vertical Villages Condo Unit
A 24sqm one-bedroom unit with a balcony is a top-tier package. Living in Astra means upgrading your lifestyle. Aside from the unit itself, Astra offers premium amenities that are exclusive for its unit owners such as a swimming pool, playground, fitness gym, function hall, and a guarded vicinity.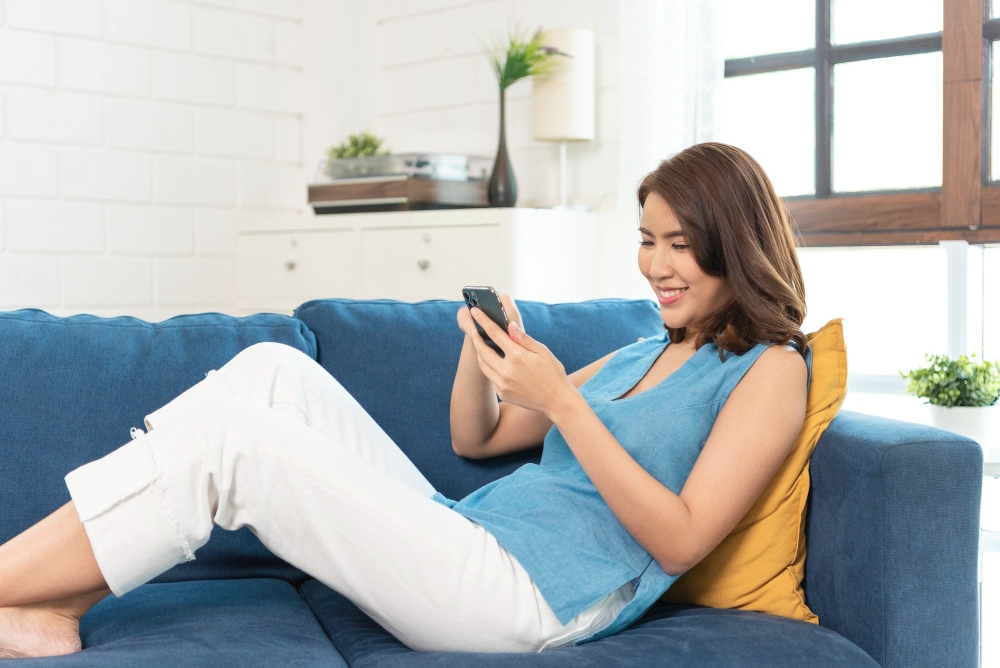 Bria Homes Features Digitalization
Going digital is a timely manner these days. The internet makes it easy for everyone to connect, share, and do business. Bria Homes saw the potential of digital utilization which can be advantageous to their process that can help its clients efficiently. From reservation up to payment, everything is flexible. With a tap on your phone, a transaction can be done.
In-regards to home buying, you can avoid going out and interacting with people personally by going through Bria Homes' features in its website to seek your desired project location and view the virtual tours of the model houses. After you settled with the project and house model, you can contact the respective marketing officer to assist you along the process.
Payment channels are present and can be found on the website as well. Either you are locally employed or an overseas Filipino worker, there are options you can choose to settle your reservation fee and monthly bill.
Bria Homes Want the Best for You
The objective of Bria Homes has been fortified through the years, making it one of the best mass housing developers present in the country. Bria Homes continue to provide hope for every Filipino household to attain their desire of having their future home. Through its prowess, BRIA Homes will be with you in every milestone, reaching immeasurable heights, and great feats in life as every Filipinos Home of Choice.
BRIA Homes is a subsidiary of GOLDEN MV Holdings, Inc., one of the largest real estate companies in the country. BRIA Homes is primed to bring quality and affordable house and lot packages and condominium units closer to ordinary Filipino families. This is the goal that drives every single employee in the company, for which the ultimate fulfillment is seeing a client happily moving into BRIA homes.
To know more, visit their website at www.bria.com.ph, like and follow "Bria Homes, Inc." on Facebook, Twitter, Instagram, YouTube, Pinterest, Spotify, Viber Community, Telegram Channel, Kakao Talk, LINE and WhatsApp, or call 0939-887-9637.
Written by Patrick Comendador