One can own stocks certificates, bonds, some cash in the bank and what-have-you but there is nothing as tangible and sexy as owning a home. However, young Filipino professionals or starting entrepreneurs often find purchasing their own house a huge adult responsibility, daunting and seemingly impossible to achieve. But not if they check out BRIA Homes' affordable condominium developments – Astra.
Affordability, accessibility & independence
Villar-owned BRIA Homes, the group's affordable housing brand, is set to launch Astra Vertical Villages—contemporary mid-rise condominium developments that offer three "stars" as its main features: affordability, accessibility and independence.
With its units bearing "starter pack" price tags, Astra indeed is the best place for young, aspirational Filipinos who have big dreams but have yet to fulfill these.
It is the perfect place for young professionals molding their dreams and embarking on a lifelong journey toward a brighter future.
As they start building their careers and work toward their goals, Astra's prospective residents will enjoy a proximity to lifestyle hubs and major business districts because of Astra's strategic and carefully planned locations.
This is where you will feel your money's worth.
Why so? It is because Astra Vertical Villages' homeowners will feel an empowering sense of independence as they regard their units not just as places to go home to but as fine investments for the long term.
The village life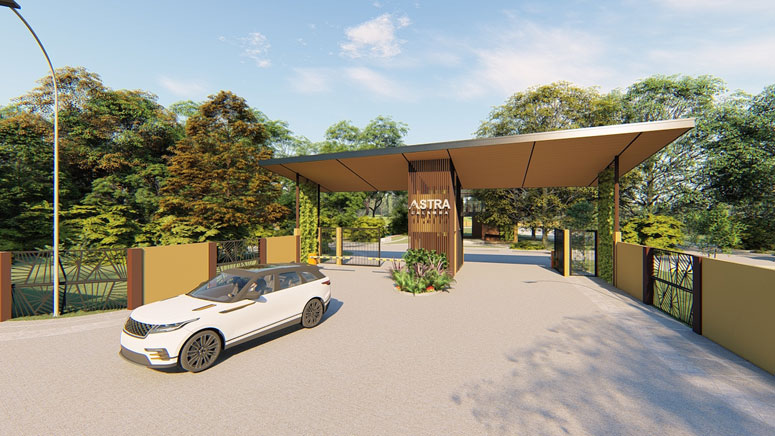 And because BRIA Homes recognizes Filipinos' need to belong, the top real estate developer will make sure that these vertical developments would spur residents to forge small, tightly knit communities through their amenities and well-laid-out spaces.
"Astra Vertical Villages is a vibrant alternative to the drab and dreary residential tower blocks we see in the big cities. Each tower makes up a sizable village, where unit owners enjoy cozy and intimate co-living in elegant walk-up buildings," Red Rosales of BRIA Homes says of Astra's innovative concept of "village life."
Condo living
BRIA has built more than 50 projects in the country's key towns and cities and has a well-deserved reputation as the Filipinos' home of choice.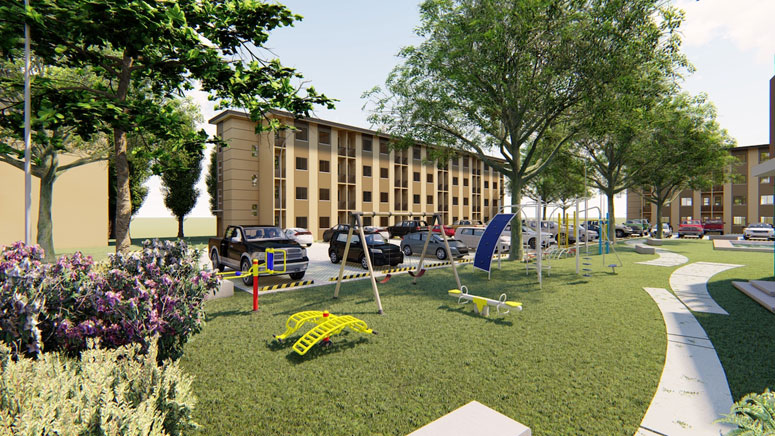 As it is set to launch this new condominium development, the leading real estate developer shares advantages to living in a condo.
First, condominium projects are mixed-use developments—they are communities where commercial establishments, restaurants, and banks are nearby, providing convenience to its residents.
It is ideal for young professionals busy with their careers because condominium units also take away the stress of maintaining a big space.
Amenities
On weekends, residents of these developments also enjoy a dip in the pool, some body-building in the gym or any activity in the different recreational amenities.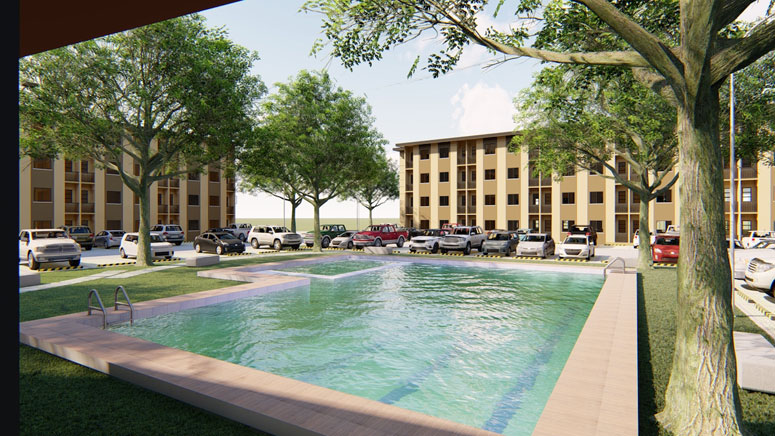 Condominium developments are also currently seen as a solution to Mega Manila's housing backlogs caused by the high cost of lots in the area. Likewise, in addressing this current problem, mid-rise condominiums like Astra have a faster turnover of its units—quickly providing homes to prospective residents.
In a post-COVID-19 world, condo-dwellers are also assured of a healthy living environment, with security facilities and stringent sanitation procedures aimed at protecting homeowners.
Although limited in terms of space and expansion, condominiums remain a good investment should residents decide to transfer homes. Homeowners may sell their units at a higher price, or they may lease it to other tenants, making their condominium a source of revenue stream.
The future of condo living
In addition to these advantages, Astra Vertical Villages—dubbed the future of condominium living—features amenities formerly unheard of in economical vertical spaces.
These include a communal clubhouse with function halls, swimming pools and spacious play areas, and complete gym facilities.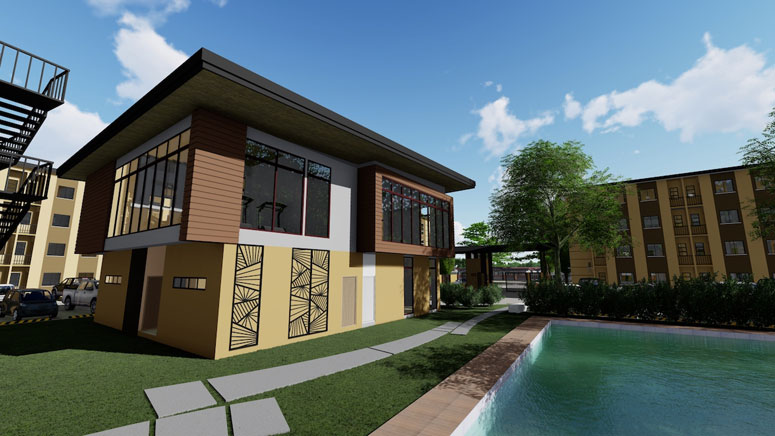 The stylish and affordable condominium development will soon rise in four progressive cities: General Trias, Cavite; Calamba, Laguna; Mactan, Cebu; and Cagayan de Oro, Misamis Oriental. Both Astra General Trias and Astra Calamba will feature two hectares of condominium development composed of 11 buildings, 880 units, and 237 parking lots.
Aside from the aforementioned facilities, Astra General Trias will include a provision for a school, while Astra Calamba will have a wet and dry market and a food park within its properties.
All Astra projects will be four-story walk-ups. The mid-rise condominiums will offer exclusivity and mid-density living—an ideal home base for young and hardworking Filipino professionals.
As for Astra's units, each will be 24-square-meter spaces with provisions for a bedroom, dining and kitchen area, living area, and toilet and bath.
"BRIA Homes designed Astra to be budget-friendly, space-efficient, and accessible for Filipinos who want to begin a life of comfort and success," Rosales adds. "With Astra Vertical Villages, things are truly looking up for young Filipinos who wish to have a brighter future."
For young professionals, Bria's Astra, with its affordable price and value-for-money offerings, can indeed be their first home as they create lifelong memories and make their dreams come true.
BRIA Homes is a subsidiary of GOLDEN MV Holdings Inc., one of the largest real estate companies in the country. BRIA Homes is primed to bring quality and affordable house and lot packages and condominium units closer to ordinary Filipino families. This is the goal that drives every single employee in the company, for which the ultimate fulfillment is seeing a client happily moving into BRIA's homes.
To know more, visit their website at www.bria.com.ph, like and follow "Bria Homes Inc." on Facebook, Twitter, Instagram, YouTube, Pinterest, Spotify, Viber Community, Telegram Channel, Kakao Talk, LINE and WhatsApp, or call 0939-887-9637.
References: