Through the years, Golden MV Holdings has become a household name, both in the real estate industry as well as in our local Filipino culture. Whether it be through its prestigious status as a member of the Villar group, its position as the third-largest real estate company in the country in terms of market capitalization, or even its staggering growth in the past few years such as its one-billion-peso boom in 2019, Golden MV Holdings has proven time and time and again that it has come to cement its legacy in our local way of life. Even with the numerous accolades that the company has garnered in the past years, Golden MV Holdings still continues to expand its reach in the country's housing and memorial lot industries. It does this through no other than its two subsidiaries, Bria Homes and Golden Haven.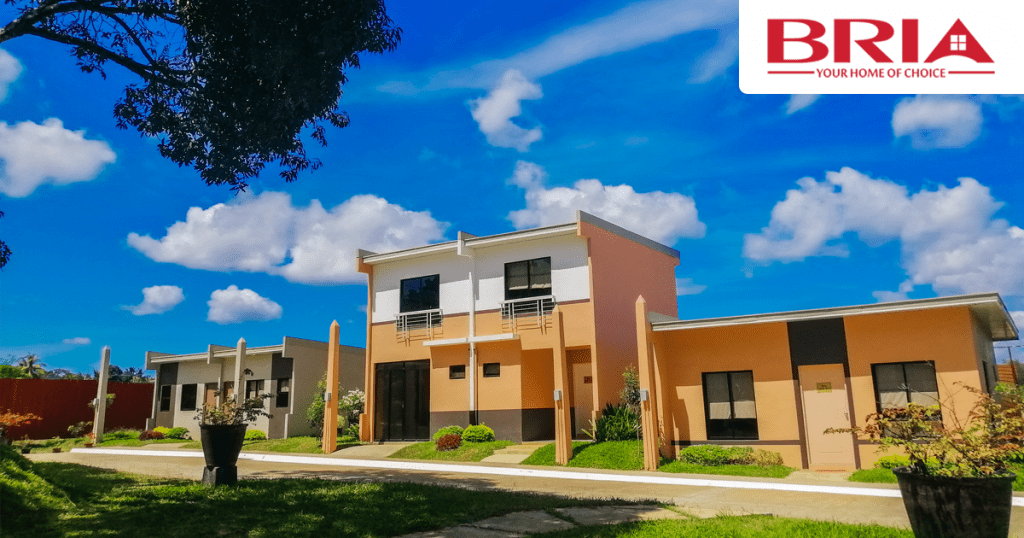 Bria Homes' Everlasting Community Expansion
Bria Homes, the fastest-growing mass housing developer in the country, centers on the dream of developing affordable house and lot packages while making these easily available for all Filipinos. The edge that Bria offers is not limited to merely its affordability but also to its ability to offer satisfying and quality homes to its buyers as well. To make the deal even sweeter, accessibility is at its easiest and most convenient as Bria boasts its user-friendly digital platform, allowing hassle-free reservations, payments, orientations, Virtual Tours, and numerous other transactions, including its option for Pag-IBIG housing loans!
With these unique features, of Bria Homes there is no wonder that it has expanded to more than 50 projects nationwide and continues to do so with no end in sight. Bria boasts prime locations, whether it be up north in Bulacan, Pampanga, Tarlac, and Pangasinan, or down south in Negros, Misamis Oriental, Bukidnon, Leyte, Samar, Davao del Norte, Davao del Sur, North Cotabato, and South Cotabato. Bria even offers homes in the more nearby provinces of Cavite and Laguna, as well as finely developed residential communities in Rizal and Bataan. Speaking of communities, Bria continues to expand every single day, allowing more and more ordinary Filipino families to reach their dream of having their own homes while providing them with affordable quality housing.
A more recent example of Bria's nonstop dedication to providing top-of-the-line homes to the Filipino people can be seen in its venture into the condominium sector with its recent launch of the ASTRA Condominium Brand in Calamba, Laguna, and General Trias, Cavite. Astra Vertical Villages is Bria Homes' innovative endeavor into offering Filipinos a contemporary mid-rise condominium experience with affordability, accessibility, and independence at its core. Just as Bria Homes offers to all its communities, ASTRA offers its homeowners the bond and intimacy of a community committed to each member's wellbeing. From the sleek and modern design of the whole condominium complex to the fresh 24-square-meter units being sold to the numerous amenities such as the swimming pool and gyms, ASTRA is a prime demonstration of Bria Homes' nonstop pursuit in expanding both its community and legacy into the hearts of the Filipino people.
Another example of Bria's continuous expansion is how it capitalizes on markets and areas with high housing potential. Such is the case with Bria Homes expanding its housing developments into Camarines Sur due to the rapid rise of the area's commercial and manufacturing sectors as well as the increased need for residential housing. Bria Homes was quick to address the need by providing affordable housing as quickly as it could in three prevalent locations, namely, Pili, Iriga, and Naga. Bria Homes launched Bria Homes Pili, a 23-hectare housing development boasting proximity to Naga City, Bria Homes Iriga, another development with 12.3 hectares and a magnificent view of Mount Asog, and of course, their third development, which is coming soon the area, located in no other than the heart of Bicol itself, Naga City.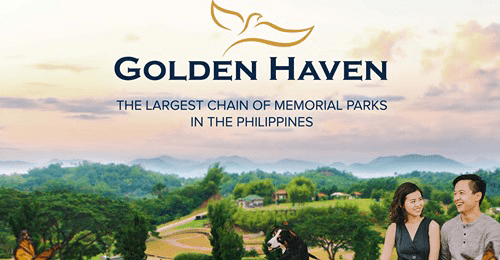 Golden Haven: An Eternal Gift That Keeps on Giving
Of course, the impressive expansion of Golden MV Holdings is not limited to its pursuit of providing homes; in fact, it is amplified by Bria Homes' sister subsidiary, Golden Haven Memorial Parks. Golden Haven, a leader in the death care industry, has been providing the Filipino people with their basic needs for proper and world-class death care services and memorial parks since 1982. Ever since then, the company has continued to cement its legacy through its constant development of memorial parks all over the country and its stunning innovations in the local death care service industry. Part of the timeless charm of the thirty memorial parks nationwide is no other than the sophisticated and historical architectural designs and the lush greenery employed in each park, acting as a perfect haven for dear loved ones who have passed on and of course, families who come to visit. Even with the strong fundamental features that have embedded Golden Haven in the hearts of the Filipino people, the company continues to expand both in the branches available nationwide and the services offered.
The story of Golden Haven's beginning and expansion goes back to the 1980s and is a story worthy of a documentary feature. Golden Haven started humbly with its first-ever memorial park located in Las Pinas City decades ago; now, the developer boasts over 30 locations nationwide and holds the title of the largest chain of memorial parks in the nation. Early on, it had already cemented its nationwide reach with parks stretching from Cagayan de Oro all the way to Cebu City. In 2017 however, Golden Haven began their mass expansion which we continue to witness to this day as it added 10 developments to the company's already stunning roster of memorial parks.
Golden Haven has not limited its expansion to its branches alone but to its services as well as it pursues new and innovative concepts for its death care services. Recently, the company launched Golden Shrines, the first-ever mausoleum collection, complimentary to family estate buyers. To add to this innovative service's flavor, no other than some of the most prestigious memorial park architects and designers are placed at the helm during the creation process of this collection as the designs pay homage to traditional, classic, and modern compositions. To make the availing of these services even more convenient and accessible to all, transactions are readily available on the official Golden Haven Memorials Parks website.
Due to the unusual state that the whole world is facing because of the pandemic, Golden Haven, as the leader in the death care industry, has also launched the first and only real-time interactive wake viewing service in the Philippines. This exclusive service was made possible by the country's latest player in fiber internet provider services, Streamtech. Thanks to this service, Golden Haven has allowed families to experience wake and funeral proceedings even from home, all while still paying respects virtually.
Golden MV Holdings Legacy Continues
In terms of growth, there seems to be no end in sight for Golden MV or its subsidiaries. Because alas, much more than developing memorial parks, Golden Haven emphasizes the care in the death care. Much more than simply becoming a household name, BRIA provides the Filipino people with homes. As for the future for Golden MV Holdings, much more than simply breaking records, Golden MV will undoubtedly continue to cement its legacy in the hearts of the Filipino people, a legacy that will stand the test of time.
BRIA Homes is a subsidiary of GOLDEN MV Holdings, Inc., one of the largest real estate companies in the country. BRIA Homes is primed to bring quality and affordable house and lot packages and condominium units closer to ordinary Filipino families. This is the goal that drives every single employee in the company, for which the ultimate fulfillment is seeing a client happily moving into BRIA homes.
To know more, visit their website at www.bria.com.ph, like and follow "Bria Homes, Inc." on Facebook, Twitter, Instagram, YouTube, Pinterest, Spotify, Viber Community, Telegram Channel, Kakao Talk, LINE and WhatsApp, or call 0939-887-9637.
Written by Maphi Ona