If you are looking for ways to earn a few extra money with a side gig, you would likely encounter a number of options available online. However, depending on your skills, earning a respectable amount of cash, and doing it quickly, might be within your reach. No matter what your age is, where you are from or what you do for a living, making money is easier these days – thanks to the convenience afforded to us by the internet. We can now easily offer our services to those who are in need without leaving the comfort of our home. Some of the sideline jobs you can explore this year include:
Product Reseller
Dropshipping
Content Writer
Transcriptionist
Virtual Assistant
Online Tutor
Stock Trader
These days, no person wouldn't want a little extra money either from a part time job or side job in his or her bank account. Having a little savings is stress relief and most people would probably feel happy to have that extra income that can be used for emergencies, important purchases, or future investment.
Luckily, there are numerous ways to make some extra cash on the side, with some taking just a sizable investment of your time. You can select a side hustle on your spare time that fits within your skill set to supplement your full-time job.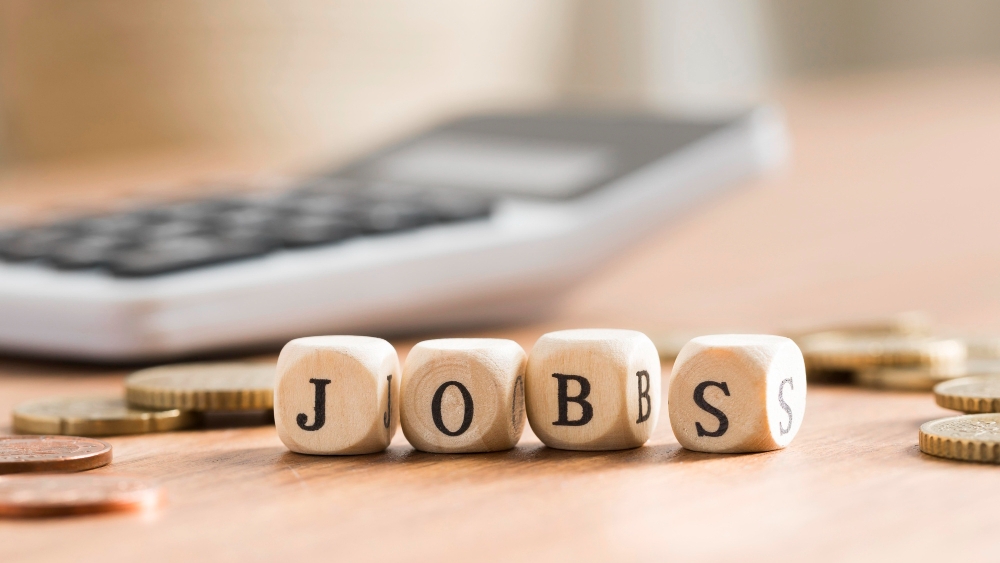 What is a sideline?
A sideline is an additional job that provides supplemental income to one's full-time job. It is also called side hustle, side gig, or "raket".
A sideline is usually something that a person loves to do as opposed to a day job that is meant to put food on the table and pay bills. It gives a person the opportunity to pursue his or her own dream job and passion without giving up the financial stability of a regular paycheck.
Sideline vs part-time gig
Sideline and part-time gig are terms that we commonly use interchangeably, but are actually different. With a sideline job, you have to determine for yourself what time you want to do your task, how long you want to work in a day, and how much you want to earn. A part-time gig on the other hand, does not give you that freedom, as the employer is the one who decides the employee's work schedule and salary.
What sideline skills should you learn?
Before you start engaging in a sideline job, you have to ask yourself about what you are the skills that you possess, what are you interested in doing, what will work for you, and what will not. Start developing these skills to be successful in whichever sideline job you wish to pursue.
Several sideline skills are important and in high demand these days such as building and maintaining a website, outsourcing and collaboration, customer service representative, social media manager, marketing combined with writing, copywriting, validating business ideas, personal productivity, and metrics and analytics, among others. You'll usually see these high demand job in job ads.
Read Also: Reasons why you should consider a career in real estate
Are you ready to improve your cash flow and earn more money in your free time this year? Whether it's for starting a new business or investment, here are some of the best and easy ways to make money on the side this year.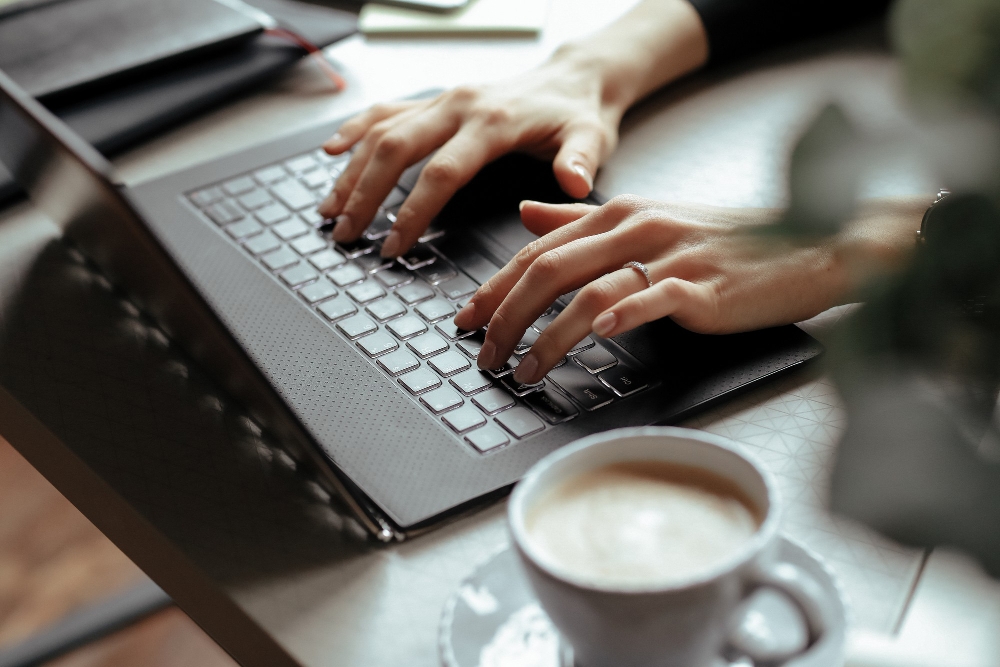 List of Sideline you can do:
1. Product Reseller
Aside from the traditional multi level marketing companies that we are familiar with – those that typically work with non-salaried representatives who sell their products directly to consumers, and give them commissions for their sales and the sales of those they recruit for their down-line, we can also see a rise in the number of product resellers online.
The pandemic has paved the way for people to explore online selling to earn additional income. These days, more and more people use Facebook as their primary platform to promote and sell their products.
Any used items like furniture, household appliances, collectibles or anything else that you're just not using or is collecting dust, can be sold online to make some money.
If you're serious about this, you can even do it professionally for others and collect a small commission for each sale. All you have to do is to take quality photos and write a good description and you'll be in great shape.
Aside from selling second hand items, you can also explore online dealerships which will enable you to sell various products directly from suppliers.
Human Nature is one of the local companies that offer dealership and reselling opportunities especially to work from home moms. They are giving people the opportunity to simply enjoy natural yet affordable products or start and build their own Human Nature business.
2. Dropshipping
Gone are the days when starting a business means finding a location where you can set up your store or establishing a team who will man your store. In this digital era, you can easily do business even if you're alone and doing it within the confines of your home. With dropshipping, you just need an online shop, a strong internet connection, and a trustworthy supplier and you're good to go.
According to Shopify, dropshipping is a retail model where the selling store doesn't stock or own inventory. When a product is sold, the store purchases the item from a third party which is shipped directly to the customer. The seller rarely handles the product directly.
Dropshipping works by simply choosing a dropshipping business idea, finding a product to sell with competitive research, finding a dropshipping supplier, building your ecommerce store, registering your business with the government, loading your products onto the site, launching and starting marketing your dropshipping store.
Some of the reputed dropshipping suppliers in the country include AliExpress, Chinabrands.com, Lazada, Alibaba, and Esources.
3. Bria Kakampi Real Estate Seller
You can start your own business as a real estate seller with Bria Kakamping Asensado.
You don't need any amount of money in order to start your business as a real estate seller. With Bria Kakampi Insta-Negosyo, you can have the chance to earn as much as P15,000 weekly as long as you work hard, use the power of word of mouth, and have a social media account to promote and sell Bria Homes' affordable house and lot projects.
For every affordable house and lot you sell, you get a commission. The more you sell Bria Homes' projects, the more you earn money that you can use to start your own business. All these you can do whenever and wherever you want and you have the option to do it as a full-time or part-time gig.
Marketing materials, training and seminars will be provided by Bria Homes for an easier and more effective project selling.
Apply here and become a Bria Kakampi Real Estate Seller
4. Content writer
Being a freelance content writer is a good sideline job because you can work on freelance articles and projects in the morning, evening, or during weekends. You should pick one or two areas to specialize in – it can be about creativity, leadership, personal finance, and productivity, among others.
The advantage of freelance content writing is the vast writing opportunities that are available as the internet thrives on content. This sideline job is ideal for people who prefer writing around work or during weekends. However, this requires trading your time for money and the assets do not belong to you.
If you want to explore freelance content writing, you can consider selling freelance writing services on Upwork. You may also want to try signing up on Outsourcely and OnlineJobs.ph, which feature freelance writing and other creatives services jobs.
5. Transcriptionist
Working from home as a transcriptionist can be a fun and exciting career for those who have excellent attention to detail and a strong work ethic.
A transcriptionist is a professional typist who listens to recorded or live audio files and converts into text format what they hear. They offer their services to the medical, legal, and general transcription industry.
Working from home as a transcriptionist offers many benefits, which include working at your own pace and according to your own schedule. You have no commute time and the comforts of home are easily accessible. You do not have to worry about sick days or if your children miss school. Working from home allows you the freedom to take breaks as they are needed, allowing you to relax and return to work refreshed.
6. Virtual Assistant
Most virtual assistants provide support to their employer or clients in the form of answering emails, transcribing documents, preparing statements and letters, organizing files, coordinating schedules and calendars, making travel arrangements, and generally taking charge of administrative tasks to help a client focus on the other aspects of their jobs or their personal lives.
Some VAs also specialize in a more specific skill set like blog writing, bookkeeping, marketing, graphic design, and search engine optimization.
As a virtual assistant, you can work directly for employers, or for an agency that provides admin services to other companies, or offer your own services on a contract-basis.
If you want to become a virtual assistant in the Philippines, you can through PhilTeamFinder, a recruitment business with clients around the globe.
Jobs vary as tasks are diverse and you will be purely working in the comfort of your home. Tasks include content writing, admin work, editing media, and developing websites, among others. It really depends on the employer and PhilTeamFinder will find the best fit for your skill set.
You can work part-time or up to 40 hours a week depending on the employer and your availability.
7. Online Tutor
Working as an "online tutor" can mean a number of things. A lot of online tutoring jobs require teaching certification and experience in a classroom, but some positions only ask for a four-year degree and knowledge of the subject matter, and a few don't even require a college degree.​
Whether employment or contractor work, most of them are part-timers. Pay structures also vary. Some pay online tutors by the hour, but a few companies only offer a platform to connect students with a tutor and then collect a percentage of the fees earned by the tutor.
Additionally, an online tutor may work with students in ​positions in K-12 through college and adult education.
If you want to earn as an online tutor, you can apply through online tutoring sites such as StudyPool and Course Hero that bring students and tutors together from all over the world to help them with their studies.
8. Stock Trader
Stock trading can offer high-yielding returns in a shorter span of time. It allows you to make deals at a lesser amount of time while reaping big rewards, making it a perfect side hustle for all the busy people who want to create other income streams.
Stock trading refers to purchasing a significant amount of shares from the stock market, waiting for them to increase their respective values, and selling them off to get profits. It sounds quite simple, right? However, many are still intimidated by the subject of the stock market, especially when you're just a beginner Luckily, when you have learned your way around, you can make the most out of it.
eToro is a leading name in social investment networks worldwide. The said platform is being used and trusted by investors for trading stocks, cryptocurrencies, and CFDs.
The company is registered as a privately owned start-up and is funded by investors mainly from Israel and the US. One of the eToro platform's perks is its widely increasing user base of over 295 million traders worldwide. This goes to support its claim of being the largest investment broker network in the world.
The company is also very rapidly developing its presence globally by establishing offices around the world in promising economies, such as the Philippines.
Meanwhile, another platform to check is Robinhood, which is said to be one of the hip household tech investing brands in the U.S. especially for quarantined millennials casually trying to invest in the stock market during the pandemic.
However, Filipinos can't get a robinhood account yet but by looking at the branding and the audience it is reaching, it seems to be the Uber-like experience for modern mobile investing.
If you have started engaging in your sideline job this year and are planning to invest your money, consider investing  in an affordable house and lot like Bria Homes.