Since the onset of COVID-19, we've seen big changes and sudden shifts with the way we work, do things, and interact with each other. The pandemic has brought about digital transformation that has shocked yet benefited people from around the globe. The rise of online learning and learning new skills is part of this.
Technology is making our world more interesting. It is changing our perspectives and reshaping our definition of normal. Though it has disrupted us especially during the pandemic, it gave us the opportunity and all the ideas to make or do things that were previously unthinkable.
Technology has become a natural extension of ourselves. It gives us the opportunity to do better and be better. It is changing the way we process, understand, and learn new things. With the rise of mobile devices and greater internet connectivity, it has become easier for us to access various content online and learn new skill without impending our physical health.
Thanks to the internet, we can now access huge amounts of information easily and hassle-free. We can have the information we need available at our fingertips. Technology opens up a new space for learning process where kids, students, professionals, businessmen, and stay-at-home parents alike are welcome to join an exciting new world of almost infinite knowledge to other skills.
These learning opportunities will enable people to make use of their time to discover new and exciting things and at the same time explore other interests and hobbies. We can also pick up essential skills and increase our knowledge especially in many aspects of digital technology.
Whether you're five or ninety five, the internet has a lot to offer. Regardless of the topic, online resources are endless. Best of all, many of the high quality websites and apps are completely free.
Indeed, there are so many different ways to learn online for free from watching YouTube videos to attending conferences. In this guide, we have enlisted the benefits of learning new skills as well as the best websites and apps to use that will provide you with more information, and hopefully give you a bit of inspiration to keep on challenging and improving yourself.
DuoLingo
Codecademy
Skillshare
TED
Khan Academy
CreativeLive
SitePoint
Linkedin Learning
Coursera
Babbel
People learn new skills for different reasons. Sometimes you need new skills for your professional life and job to keep up with technological advances or to take advantage of newly developed techniques to help you earn extra money. When you learn a new skill, it has benefits that go way beyond the actual skill learned.
Here are some of the biggest benefits of learning a new skill, no matter what that skill is.
1. Your brain chemistry changes
The white matter in your brain is called myelin, and it helps improve performance on a number of tasks.
The more people practice a new skill they are learning, the more dense the myelin in their brains becomes, which helps them learn even better.
2. Your learning speed improves and increases
Learning a new skill helps you learn things faster over time.
By stimulating neurons in the brain, more neural pathways are formed and electrical impulses travel faster across them as you attempt to process new information. The more pathways that are formed, the faster impulses can travel.
3. You make connections between skill areas
Part of learning a new skill is connecting that learning skill to information and the skills that you already know.
Prior knowledge helps human being relate to new information and build on existing knowledge, which makes it easier to learn even more new skills.
4. You become a well-rounded person
Well-rounded people have an easier time relating to others and have more things in common with them.
Being a more interesting person will draw others to you and improve the quality of your life as your relationships improve and deepen.
5. You will never get bored
Learning new things keeps your interest level high so you don't get bored as easily. Doing the same things over and over again can quickly become monotonous, but learning a new skill breaks that cycle of monotony and prevents boredom from setting in.
6. You can easily adapt to change
When you learn something new, your mind and your perceptions change, which in turn makes it easier to adapt to the inevitable changes life always tends to bring.
7. You can prevent yourself from developing dementia
People who learn a new skill are less likely to develop dementia, which has been linked to demyelination of your brain.
People who actively learn new skills don't give their brains a chance to demyelination, and their neural pathways are ready for new impulses to travel along them.
Some of the most successful people tend to have one thing in common – they never stop learning and developing their skills. Just as it is important to set goals to improve the various aspects of your life, it is also important to keep growing and mastering new skills.
Who knows, your new skills can turn into a hobby you love, land you a new job, or discover things you never knew about yourself. So make use of these opportunities to consider websites and apps so you can learn new things online on your own time, in the comfort of your own home.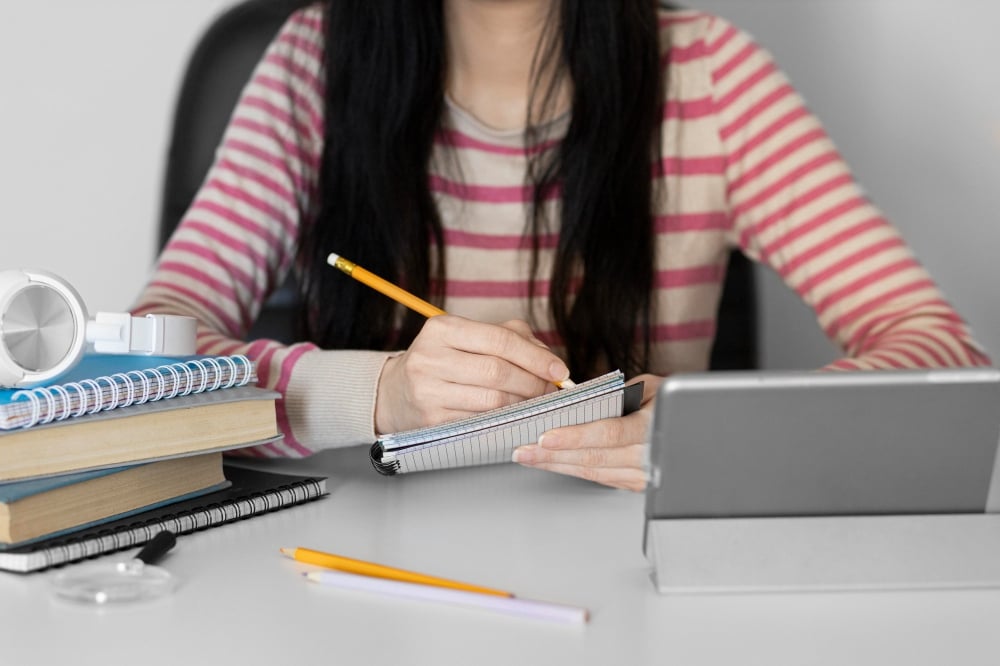 Here are the best websites and apps to try if you're looking to learn something new and develop new skills.
1. DuoLingo
If you are curious about mobile language-learning apps, we can tell you, it's never been easier to pick up a new language. Depending on your learning skills and learning style, by just spending 20 minutes a day with a few virtual flashcards, you will surely be fluent in no time!
Duolingo is an American language-learning website and mobile app that offers a skill tree of lessons that use listening exercises, flashcards, and multiple choice questions to drill you on new words, phrases, and sentences. Most questions have a comment thread where users can discuss a particular question in detail. The service also has community features that let you learn techniques from those who are also taking the same course.
2. Codecademy
Codecademy is a one-stop shop for learning computer science, coding, web development, and other few basics skills that can help you further your education or work toward employment goals.
There are both free and paid (Pro) options, with the free option allowing access to basic lessons in HTML/CSS, Python 2, JavaScript, Java, C#, R, PHP, SQL, C++, Ruby, and more, covering computer science, data science, application development, web development, and machine learning, among others.
The free interactive lessons within these courses for individuals to figure out if they want to pursue a topic further, or if a particular language or course will help them achieve their goals. Through deliberate practice, they can even have a professional careers in these area.
3. Skillshare
Founded in 2011 out of New York City, Skillshare is an online learning community where individuals can take pre-recorded, project-based, self-paced classes on a myriad of topics they might find interesting.
The majority of courses focus on interaction rather than lecturing, with the primary goal of learning by completing a project. The main course categories include creative arts, design, entrepreneurship, lifestyle and technology.
Skillshare organizes courses into advertising, business, design, public speaking, fashion and style, film and video, food and drink, musical instruments, photography, gaming, technology, and writing and publishing often taught by industry leaders.
4. TED
TED is a nonprofit organization with the agenda to make great ideas accessible and spark conversation. It is devoted to spreading ideas, usually in the form of short, powerful talks, which are 18 minutes or less.
It has the TED Talks channel that features the best talks and performances from the TED Conference, where the world's leading thinkers and doers give the talk of their lives. The said channel contains talks on technology, entertainment and design, plus science, business and business software, global issues, the arts and more.
5. Khan Academy
Khan Academy is a nonprofit organization with the mission of providing free, world-class education for anyone, anywhere through a set of online tools. The organization produces short lessons in the form of videos.Its interactive practice problems, articles, and videos help individuals succeed in math, biology, chemistry, physics, history, economics, finance, grammar, and many other topics.
Its website also includes supplementary practice exercises and materials for educators. Khan Academy provides teachers with data on how their students are doing so they can identify gaps in learning and provide tailored instruction.
Khan Academy's resources have been translated into dozens of languages, and 15 million people around the globe access the platform every month. All resources are available for free to users of the website and mobile application.
6. CreativeLive
CreativeLive is the leading live, online classroom for creative entrepreneurs. Using a scalable freemium model, CreativeLive empowers over ten million students worldwide to live their dreams in career, hobby, and life with self confidence.
This premium online creative education platform features over 1,000 of the world's top experts who teach and inspire the community with more than 1,500 curated classes and over 10,000 hours of video.
CreativeLive was founded in 2010 by photographer Chase Jarvis and now reaches every country on the planet every month with over two billion minutes of video consumed.
Whether you want to make a living from your creative passion or just make stuff for the fun of it, it's CreativeLive's mission to champion your excellent skill and see you through to success.
7. SitePoint
SitePoint is a Melbourne-based website, and publisher of books, courses and articles for web developers.
It is a hub for web developers to share their passion for building incredible internet things. Founded in 1999, SitePoint is for web professionals, by web professionals: developers, designers, programmers, product creators and entrepreneurs alike.
SitePoint believes in educating and sharing its collective knowledge for all things web so if you have the passion to build incredible internet things, you are invited to watch, learn, and participate in their website and Youtube channel.
8. LinkedIn Learning
LinkedIn Learning is an online learning platform and a subsidiary of LinkedIn that helps anyone learn business, creatives, and technology through video courses taught by industry experts in software, creative, and business skills.
Whether it's through full courses or bite-sized videos, you'll be able to learn something new, strengthen your skills, solve a problem – and apply it to your job.
9. Coursera
Coursera is an education platform that partners with more than 200 leading universities and companies to bring flexible, affordable, job-relevant online learning to individuals and organizations worldwide.
Coursera offers a wide range of learning opportunities, from hands-on projects and courses to job-ready certificates, career credentials, and degree programs.
Coursera was founded by Daphne Koller and Andrew Ng with a vision of providing life-transforming learning experiences to learners around the world. Today, over 75 million learners, 100+ Fortune 500 companies, and more than 6,400 campuses, businesses, and governments come to Coursera to access world-class learning anytime, anywhere.
10. Babbel
Babbel is the new way to learn a foreign language. The comprehensive learning techniques combines effective education methods with state-of-the-art technology.
While it uses similar multiple choice or listening exercises as others, it uses conversational examples to demonstrate how to use new words or phrases when speaking with another person.
It also offers a speech recognition feature that lets you speak words back during an exercise instead of writing them out or answering a multiple choice question. This helps you learn how to pronounce words properly, or at least properly enough for your phone to recognize what you're saying.
Sometimes you can learn a new skill independently or informally, but often the best way to learn a new skill is to take a course – a free online course that will not only let you save money but will surely hone your skills and make you a better, more knowledgeable person.
While learning a new skill, you might also want to learn about real estate investing. You may check out BRIA Homes for quality and affordable house and lot properties that you can invest in.
BRIA Homes is a subsidiary of GOLDEN MVHoldings, Inc., one of the largest real estate companies in the country. BRIA Homes is primed to bring quality and affordable house and lot packages and condominium units closer to ordinary Filipino families. This is the goal that drives every single employee in the company, for which the ultimate fulfillment is seeing a client happily moving into BRIA homes.
To know more, visit their website at www.bria.com.ph, like and follow "Bria Homes, Inc." on Facebook, Twitter, Instagram, YouTube, Pinterest, Spotify, Viber Community, Telegram Channel, Kakao Talk, LINE and WhatsApp, or call 0939-887-9637.