The development of transportation systems plays a vital role in the economic growth. Hence why the government is pushing for relevant infrastructure projects that the country will benefit from. Fortunately for Bicol Region, there are ongoing projects by the Department of Transportation or the DOTr such as the Bicol International Airport and the Philippine National Railways Long South Haul that are set to robust its economy in the long run.
The PNR South Haul or the Philippine National Railways (PNR) South Long-Haul Project costs roughly around 175 Billion pesos. This 581-kilometer Manila-Sorsogon (that will also touch the beauty of Batangas and Legazpi City in Albay) standard railway is a massively funded project that is part of the "Build, Build, Build" program of the current administration.
This program will aid in addressing the previous massive infrastructure pileup that the country needs for development. The Build, Build, Build or the BBB Program is the focal point program that expects to guide and escort the "Golden age of infrastructure" in the Philippines.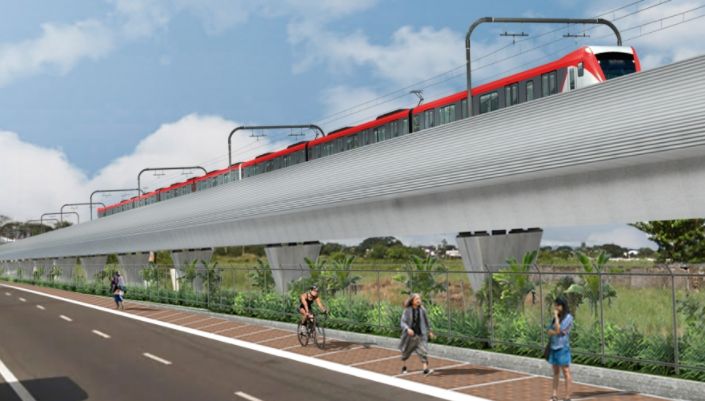 The PNR South Haul will link seaports, economic zones, and beautiful cities which will offer faster transportations and convenient trading. It will decrease travel time from Manila to Legazpi City by five hours versus a roughly 12-hour travel time by bus. However, due to the fact that the area where the PNR South Haul will be built has informal settlers in it, thousands of informal settlers will have to be relocated where a memorandum of agreement for a 54-billion relocation program was entered into. This is crucial to make way for the project which will replace the old rails with new ones to fix PNR service.
Railway systems are dependable, cheaper, and fast. They are also more organized. High-velocity rail is multiple times more energy-proficient than planes and many times more productive than car use. It will likewise diminish ozone-harming substance emanations and improve air quality. This is beneficial for Bicolanos and Bicol itself.
The advanced rail routes project will be significant for the monetary improvement not only for Southern Tagalog and Bicol Region but also for its neighboring islands in Visayan regions of which the former regions serve as the connecting route or passageway for travellers from Visayan provinces going to the National Capital Region and other parts of Luzon and vice versa. At the point when completed, it will upgrade the availability of significant air terminals, seaports, and development centers in Southern Tagalog and Bicol locales that will give a quick and solid alternative transport systems for less developed areas along its course.
Bicol indeed will find comfort, ease, and social welfare with the said project. Aside from the fact that having a railway system that will connect them to the country's capital, it will also provide them employment opportunities, a huge boost in mobility, various financial benefits, reduced traffic, more convenient, and safer way to travel to Manila and vice versa. All these benefits are also included in having an international airport nearby or just inside the Bicol.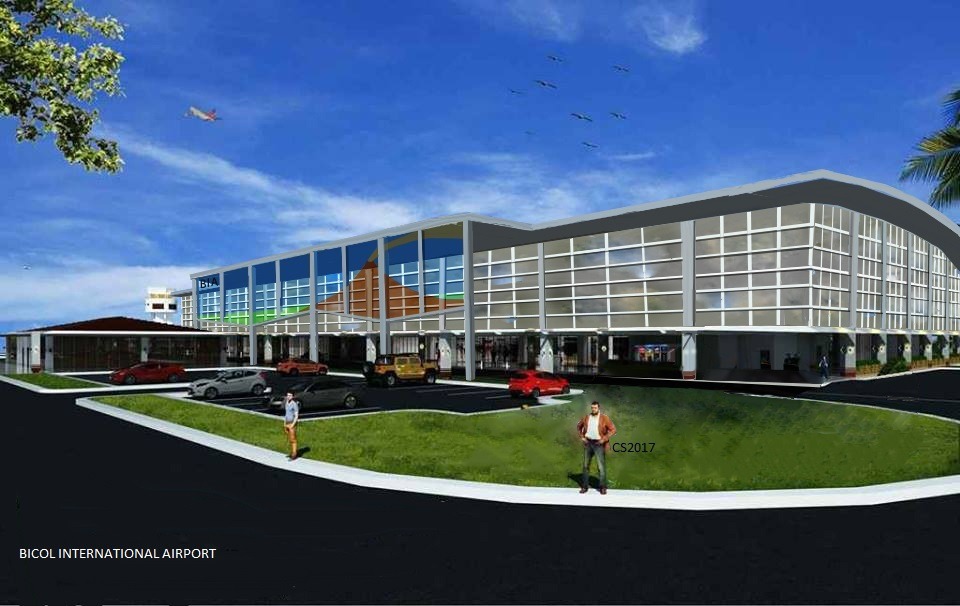 Soon to open in Daraga, Albay, Bicol Region, the Bicol International Airport will enhance the quality of life, accessibility, and a boost in tourism in the region wide. For local and foreign travellers, Bicol region has always been a top pick due to numerous tourist attractions such are the famous, perfectly cone-shaped Mayon Volcano, pristine beaches, and historical churches to mention a few. Travel convenience will support the thriving tourism industry in the region and will therefore aid in profitable returns of investment for Bicol and the Philippines. Despite the current pandemic, the project is moving at a rapid pace with approximately 75% completion as of January this year.
Expected to serve an approximate of two million airline passengers with its extended, improved, and best-in-class facilities, the Bicol International Airport will be dubbed as the country's "Most Scenic Gateway". Sightseers flying in through Bicol International Airport will land directly at the core of Bicol's travel industry center, Albay territory, where they will be welcomed by the beautiful scene of the Mayon volcano without going a long way from the air terminal to travel.
An improved transportation has undeniably been a driver of development for rich cities and countries anywhere in the world. The construction of the Bicol International Airport and of the Philippine National Railways Long South Haul will attract more investors from local and abroad and is expected to drive the economy of the entire Bicolandia and consequently contribute to the economic growth of the country.
While these projects are yet to commence its operation, the Bicol's largest province, Camarines Sur – with agriculture as its largest component of economy – has been one of the destinations for businesses and investors seeking for a provincial investment. In the past decade, various commercial and industrial establishments had continuously emerged which have drawn more migrants and job seekers to the province and this is expected to rise even more when the currently ongoing alternative and improved transportation systems become fully operational.
Alongside this growing economy is probably a growth in migration and therefore the demand for dwelling place. Fortunately, Bria Homes, one of the top providers of quality and affordable housing in the country, offers affordable house and lot for sale in select beautiful locations in the province namely in Pili, Iriga City, and Naga City.
BRIA Homes is a subsidiary of GOLDEN MV Holdings, Inc., .one of the largest real estate companies in the country. BRIA Homes is primed to bring quality and affordable house and lot packages and condominium units closer to ordinary Filipino families. This is the goal that drives every single employee in the company, for which the ultimate fulfillment is seeing a client happily moving into BRIA's homes.
To know more, visit their website at www.bria.com.ph, like and follow "Bria Homes, Inc." on Facebook, Twitter, Instagram, YouTube, Pinterest, Spotify, Viber Community, Telegram Channel, Kakao Talk, LINE and WhatsApp, or call 0939-887-9637.
Written by Leny Verdejo