One of the most popular investments and target market for Filipinos who have built a strong financial foundation with their hard-earned money is real estate. More Filipinos have been turning to real estate property in recent years to own vacation homes, improve their lifestyles and increase their wealth. Owning a single "forever home" is frequently the ultimate objective, but with the Philippine real estate property market focused on post-pandemic recovery houses in prime locations in residential areas, this is a fantastic moment to search for top-of-the-line residences to serve as a second home.
Most Filipinos wanted to have a break or a vacation, especially this summer time. There aren't many things better than waking up to a gentle wind, the sound of waves, and a brilliant sunrise. Owning a second home close to the beach, in the middle of lush, misty mountains, or the country would be the ideal situation for the majority of those who live in the city.
When it comes to choosing a location for a second home, keep in mind that the price of buying buy property and keeping the house will depend on natural resources and how you want to utilize both of them. Consider your expected returns, the neighborhood where you're buying property, and any additional costs. Another consideration in choosing a good location for a second home is the accessibility to and from important places like hospitals and schools, the likelihood that a property will appreciate, and the preference that many people have for being able to easily commute to and from their place of employment each day.
Given these and other factors, Cavite, Davao, and Cebu are frequently thought of by real estate investors as the best areas to purchase a property in the Philippines. However, it is obviously worthwhile to look into other areas of the country, especially since others also show substantial promise in terms of job opportunities and purchasing real estate, to truly get your real estate money's worth as you acquire a home. I've put together a list of the top ten prime of real estate investment locations there where you may realize your goal of buying a second home.
Top places where you can buy your second home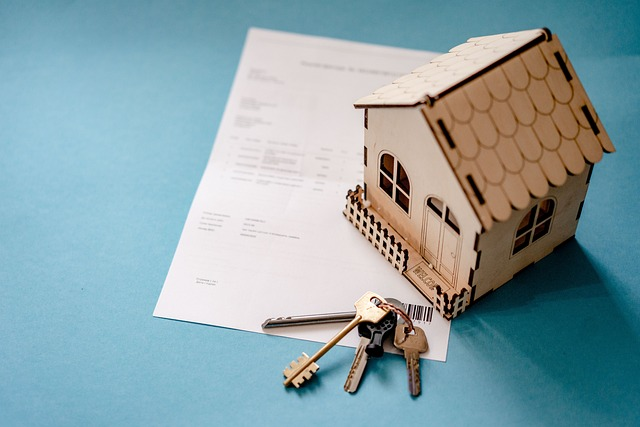 Dumaguete
Not just because it's close to the beach, Dumaguete is one of the nicest cities to live in. This city is among the best in the Philippines to relocate for a variety of reasons. If you like beaches, it's a terrific area to live in because there are so many gorgeous ones to pick from. It's simple to get to some of them by taking a jeepney.
With real estate and affordable house and costs far lower compared than those in other cities in the country's major cities, Dumaguete is one of the cheapest cities in the Philippines. Bria Homes Dumaguete is an among property developers an excellent choice if you're seeking a different place to live where you can still make a good income.
Read Also: 5 Facts You Need to Know About Dumaguete City
Laguna
The biggest benefit of Laguna is probably how close it is to Manila. Due to the short travel distance, it is one of the first provinces you get to visit. Not to mention, Laguna has a stable economy and also begun its real estate market to expand over the years, which simply means that many real estate firms like Bria Homes and condo units, notably condominiums, houses are now occupied in its towns and cities, making it simpler to find an ideal location for a vacation house.
The way of life in this province isn't very difficult. If you need to get to the city, there are transportation hubs all over the place, including Makati City. Malls and other necessary businesses are also close by, making it simpler to have a vacation, look for amusement, and purchase daily necessities.
Cebu City
Cebu City is the only city that can compete with Manila in terms of amenities. Similar to the nation's capital, Cebu is awash with upscale malls, tall condominium structures, and eateries serving delectable regional and foreign cuisine.
Cebu City is superior to Manila since it can also provide world-class islands and beaches in addition to stunning mountains that would satiate any adventurous soul. One of the famous activities in Cebu is whale and dolphin watching. In addition to natural wonders, this highly urbanized city center is less crowded than Manila, which means fewer traffic jams and air pollution. It is also an urban living closer to nature. Also, it boasts an outstanding international airport that serves as a starting point for travel to various domestic and foreign locations.
Cavite
One of the regions with the fastest-growing populations of real estate developers and economies is the Cavite. The city's economy continues to be driven by agricultural, industrial, business parks, and residential real estate, thus more Filipinos who don't currently live here are thinking about buying a real estate properties, houses, a condominium properties, houses or a vacation house there.
The affordable housing options in the province are one of the factors contributing to Cavite's reputation as a real estate hotspot. Tagaytay is a lovely alternative for residents of Metro Manila who wish to escape the summer heat but don't want to travel to Baguio for about five hours. When travelling from Manila, you can reach this small town in less than two hours, depending on the traffic situation.
Tagaytay, which is located around 2,000 feet above sea level, offers a cooler environment as well as a stunning view of the tranquil mountains and the tiny but dangerous Taal Volcano. Tagaytay is the ideal destination for people who want to settle down in a quiet town, away from the bustle of the central business districts hubs the city, yet close enough to international airport and the metro that the travel to and from is not a deal-breaker. It is laid-back but highly urbanized.
Davao City
King City or Davao City, is regarded by Philippine Real Estate as a top real estate investor and hotspot. Davao City takes pride in being one of the safest cities in the Philippines, if not the safest city. It gets praise for the city with extraordinarily low crime rate as well as the city's general discipline and security. Davao City, in spite of its quiet, is a bustling city that has established itself as one of the fastest-growing cities and features exceptional in infrastructure projects, public utilities, business districts, and services.
Everybody who wants to maximize their income, especially those who want to venue with their other real estate properties, financial institutions and investments, may greatly profit from the city of Davao City's lower daily living expenses, such as food and transportation.
Now, have you decided where you want to buy your second home? Finding the right location for your second house could take some time, but it's important to complete your research before choosing one. You can locate the perfect property for anything you need and want in a vacation home. After all, deciding on the best location is just the first fun step in the thrilling search for your second home. And among the said locations above, Bria Homes can help you find the best location your second home. Just visit our homepage, click "Contact Us," and then complete the pop-up contact form.
Written by Denielle dela Torre