Coworking, in its broadest sense, refers to the practice of individuals coming together in a shared office or other location to work on separate but related projects separately or in collaborative teams. People in a coworking environment don't always all work for the same firm, which distinguishes it from a traditional office workspace in the sense that it's not homogenous. It is a great opportunity for most people.
The Community in coworking spaces provides a wide range of additional amenities in addition to those that are standard in conventional workplaces. You don't have to commit to a long-term contract in a coworking space, and flexibility is a big difference between the two. Every shared office space will provide the essentials, such as high-speed Internet access and printers, as well as, in most cases, a conference room of some kind. In addition, some of these locations will serve beverages and refreshments, such as coffee, tea, and snacks. Some companies may make their startup resources, which may include digital assets and even coaches and advisors, available to you. There's a possibility that some people you know have 3D printers and other forms of technology that you don't always have access to. Some low-cost shared office locations provide little more than a desk and access to the internet. These facilities are known as "your coworking spaces with fewer amenities."
Who Benefits from Coworking?
By eliminating the distractions of a home office, the startup costs often associated with the need for traditional office equipment, space, and amenities, and the lack of interaction and motivation that remote teams can experience, the community in coworking spaces is a great idea and very helpful for people who work from home, have recently started their own company, or whose teams have gone entirely remote and are now distributed teams.
When folks are in town for a few weeks on business or when their house is being renovated (or built), they sometimes need temporary office space. Startups that anticipate rapid expansion may find it difficult to lock down an affordable or suitable traditional office space immediately. Waiting teams, such as those awaiting the completion of an office construction project or
Entrepreneurs, startups, freelancers, and distributed teams are all represented in the coworking spaces. The demand for community in coworking spaces is mostly driven by the increasing number of people working remotely.
Your Coworking spaces provide a variety of areas that are ideal for conversation and teamwork, which is convenient for individuals who regularly meet with clients or are required to convene the distributed team for quarterly meetings. Meetings can take place in more relaxed settings, such as breakout lounges with comfy couches or conference rooms equipped with flatscreens for projecting presentations or reports. Both options are available.
A coworking space provides an alternative to the traditional office environment while also catering to the evolving nature of your work. People who need work and meeting space now have a variety of options that are both flexible and affordable. These possibilities can grow with their businesses, or they can accommodate people who work remotely or as independent contractors.
Why do employees thrive in coworking spaces?
Coworking spaces, in contrast to traditional office environments, attract employees because of the ways in which they foster camaraderie, creativity, productivity, innovation, and even collaborative working.
Employees who are provided with their own private office space tend to be less motivated, creative, satisfied, and enthusiastic about their professions. In contrast, employees who work in shared office spaces are more driven, creative, happy, and enthusiastic about their careers, but it is a challenge for most people.
Professionals have the opportunity to network in a coworking space, where they can meet new people with a variety of skill sets, each of which can be beneficial to the community. Working in a shared office space where assisting one another is expected can also give one a sense of purpose in their work.
How much do coworking spaces typically cost?
The prices for your coworking spaces will never be consistent. There are certain coworking spaces in the Philippines that charge as little as P200 for a period of three hours. The price is typically determined by the type of workstation you can select as well as the length of time you plan to utilize it for.
The majority of a coworking space also features event spaces and conference rooms, which may come at a slightly increased cost compared to the standard area. If you're interested in using a shared office space, it's important to schedule a tour ahead of time so that you can better manage your expectations.
Coworking spaces foster a sense of community.
The sense of community that your coworking spaces foster is a major factor in this. There are several ways in which both workers and employers can benefit from the increased networking and productivity that can occur in a coworking environment.
Because they allow professionals to work side by side, coworking spaces are exposed and help build a sense of community among their members. Instead of working from home or in isolation, experts can collaborate with others in their field who have similar interests and objectives. There may be more chances for people to meet one another, work together, and have fun as a result.
A coworking space also encourages social interaction by offering a friendly setting for entrepreneurs to get their work done. Open floor plans and adaptable desks are hallmarks of the modern coworking environment, which fosters community in coworking spaces and encourages teamwork among its members. Furthermore, many coworking spaces provide amenities like coffee shops, lounges, and fitness facilities, which can make the place feel more homey and welcoming.
Finally, by giving workers a chance to give back to the community in your coworking spaces, you can help build a sense of belonging. Many shared office spaces organize volunteer days and charity drives in conjunction with neighborhood groups. This can provide professionals with a sense of community and contribution outside the confines of a coworking space.
Why are coworking spaces good for community building?
A coworking space is beneficial for community building since it attracts people with similar interests and allows them to work side by side.
It doesn't matter what kind of coworking space a company chooses; it will quickly learn the value and benefits of integrating itself into the local community in coworking spaces.
1. Promotes organic collaboration
Workers and companies in a coworking space are more likely to be connected with one another and form new partnerships as a result of sharing common amenities like kitchens, meeting rooms, and desks.
Whether it's chit-chatting in the break room, sitting side-by-side at a hot desk, or making connections at a coworking office mixer, Members are eager to get to know one another, discuss difficulties, and make casual requests for comments.
Valued connections can emerge naturally between team members in shared office spaces because they foster an informal atmosphere, a sense of belonging, and an inclusive culture.
2. Fosters communication between those who are business-minded.
A coworking space is a great place to meet other professionals with similar interests. They do more than just bring ambitious and entrepreneurial people together; they also satisfy a need for social interaction and foster a sense of community in coworking spaces.
In fact, these principles form the bedrock of a coworking space, fostering an environment where professionals can work together and thrive.
3. Promotes dialogue and interaction amongst a group of people
Communication in person is essential for many reasons outside of your productivity and the successful completion of your projects. In addition to this, it is necessary for the psychological well-being of workers.
4. Creates and fosters relationships
The Teams in your coworking spaces are exposed to new individuals and ideas from all walks of life. This increases the likelihood that they may meet and form true connections with people who share their values.
This does more than just increase each expert's network of contacts; it also creates brand-new commercial possibilities. A coworking space recognizes the importance of the community in coworking spaces for the success of the organization and its employees.
5. Encourages and supports a wide range of perspectives
People from all walks of life are brought together in the community of coworking spaces because of their versatility. By sharing their stories, people can gain insight into how to effectively collaborate with those who hold contrasting viewpoints and worldviews, and you need to gain knowledge from those.
In addition, when businesses have access to a wide variety of people in a coworking space, they are better equipped to come up with innovative solutions to challenges.
6. Encourages professional socializing
Team members can network in a professional setting in a coworking space.
It may be as simple as polling coworkers at coffee break or lunch or as involved as soliciting input from neighboring firms. Having access to a larger network of professionals is made possible by working in a shared office setting.
7. Encourages active participation and growth
Without the shared leadership and motivation of your group, a team working individually may begin to seem disjointed. By bringing your team together in a shared office space, you may increase their enthusiasm for the project as a whole and their drive to complete their individual tasks.
8. Networking opportunities
Members of several communities in coworking spaces can participate in regular activities such as presentations and advising sessions, and you need to participate in one of these activities.
People can meet many other experts and make helpful connections through these events. That's why it's so much easier to make connections and exchange ideas in vibrant coworking communities.
The Benefits of Coworking Spaces for Entrepreneurs and Freelancers
Many self-employed people, freelancers, and remote employees in today's competitive market look for affordable, adaptable, and productive alternatives to traditional office spaces. The Community in coworking spaces has grown in popularity in recent years as a viable alternative that meets all of the aforementioned criteria.
Private offices, dedicated desks, collaborative workplaces, meeting rooms, and conference rooms are just some of the amenities that members of your coworking spaces have at their disposal. But how exactly might coworking spaces benefit your company?
Increased Productivity
The ability to work more efficiently is a major perk of using a shared office. The atmosphere of a coworking space, filled with ambitious and goal-oriented people, can serve as a powerful source of inspiration and motivation.
If you have never worked in a traditional office environment before, you will be impressed by the energy and quantity of work you will complete each day. In most cases, remote work entails a lot more than just sitting at home or in a cafe.
In order to encourage efficiency, a coworking space should provide facilities that are geared toward that end. The essential features of any decent shared office are:
Superfast connectivity
Product and service scanning and printing
Equipment for a hassle-free day at the office.
When it comes to getting work done, employees have the option of working in either a private or shared location.
So, if you can get more done in less time, a coworking space may be for you. You will not only be in the company of people who share your goals and values, but you can also have easy access to tools and facilities that can help you maintain your concentration and enthusiasm.
Opportunities and Networking
Collaborating and networking with people from different fields is a major perk of working in a coworking space. The Community in Coworking spaces intends to foster a sense of camaraderie among their users and expose them to other people. If you can stay in one for a while, you'll get to know people from many walks of life and various fields, collaborate on projects, and exchange ideas.
A Cost-Effective Solution
The fact that they don't break the bank is yet another major pro of shared office spaces. The cost of leasing a conventional workplace has skyrocketed in recent years, and in the early stages of the company's development, every dollar counts. It's good to have a private office or a coworking space that you can rent on a flexible basis. By renting on an as-needed basis rather than signing a long-term lease, you may better manage your finances.
For startups and freelancers on a tight budget, a coworking space is a great option. For far less money, you can rent a desk, an office, or a meeting space for the day. Additionally, your coworking spaces provide a variety of membership levels from which to choose to best meet your financial and professional goals.
Office supplies, utilities, and internet connection are often all included in the membership costs at a coworking space, saving you money.
Improved Work-Life Balance
One of the main draws of a coworking space is the adaptability of its office spaces. There are private offices, meeting rooms, and conference rooms available for use; you need to make it easy to arrange meetings with colleagues or clients. You can even hold a business function there without having to stress about locating an appropriate location.
The Increasing Versatility of Corporate Real Estate Portfolios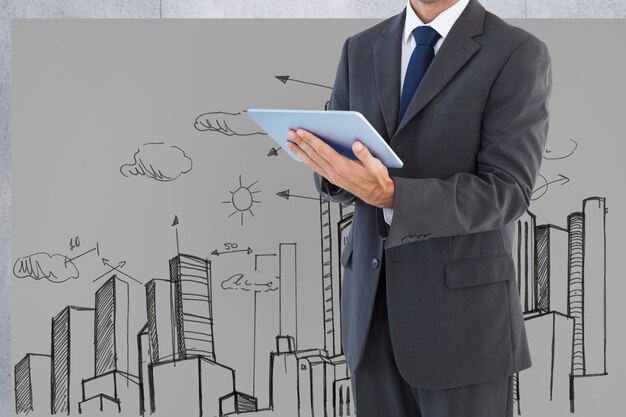 The commercial real estate sector is undergoing fundamental structural shifts, which have led to an uptick in the number of new coworking spaces being developed and great opportunity. At the same time as employees are looking for more flexible workplace options, business executives and facility owners are looking for methods to add flexibility to their portfolios.
Traditionally, office spaces have been designed to serve a single function, but in recent years, there has been a growth in the prevalence of multi-purpose workplaces. These workspaces are designed to serve a large number of your employees in a variety of different ways, as opposed to providing individual employees with only one option for a workstation. In today's modern offices, flexible and collaborative work is encouraged and supported by the inclusion of smaller, more enclosed meeting rooms, or huddle rooms, in addition to larger conference rooms.
The Community Spaces for Gathering
By bringing people together, providing an opportunity for them to network with others in their area outside of the workplace, and creating a strong sense of community in coworking spaces. It has begun transforming from employee-support centers to communities in your coworking spaces in an effort to foster a more locally focused and community-driven way of thinking.
Your Coworking areas are great for teams of people who need more freedom to collaborate and produce their best work. Include amenities like meeting rooms wired for hybrid collaboration, places to foster creativity, and flexible event spaces in their planning.
A Coworking space is an integral part of the workplace of the future. Everyone involved wants to find a way to have a lot of leeway in their schedules and a pleasant, productive place to work.
Learn more about how to Find the perfect Work-From-Home Environment in every Bria Community.
Lastly, make sure to check out Bria Homes to find an affordable house and lot for you and your growing family. Choose Bria Homes as your home of choice.
Written by Alfred Alaba