Overseas Filipino Workers (OFWs) perform challenging jobs in faraway countries, with hopes of giving their loved ones a better future.  OFWs make up one of the biggest sectors of foreign laborers in the world. Statistically, there are upwards of 2 million OFWs worldwide, intrepid souls who are ready to take on any challenge for the sake of their families back home. They continue to have big dreams for their families, one of which is to finally purchase a house and lot that they can truly call their own. OFWs have lot of factors to consider in purchasing affordable homes using their hard earned money. Fortunately, Pag-IBIG housing loan has made this dream within reach, through their Home Development Mutual Fund (HDMF).
Now, the question is, how can an OFW avail of a Pag-IBIG housing loan?
At first glance, the entire process might look a bit complicated.  Hence, the following is a step-by-step process that any OFW could use as reference in his journey to availing a Pag-IBIG housing loan.  It is our hope that after reading this article, any OFW will have a good grasp of all the information he has to know about getting a Pag-IBIG housing loan, and be one step closer to turning his dreams of home ownership into reality.
Pag-Ibig Fund membership for Overseas Filipino Workers
An OFW can be a member of Pag-IBIG Fund, since Pag-IBIG's membership is not limited to Filipinos employed in the country. The signing of Republic Act 9679 or the Home Development Mutual Fund Law of 2009 enlarges the mandatory coverage of Pag-IBIG Fund. Now, OFWs and other individuals employed by foreign-based companies are required to register with the Fund as member.
With the expansion of its membership coverage, Pag-IBIG is able to extend to all OFWs the similar benefits and privileges available only to Pag-IBIG members. OFWs, through Pag-IBIG, can now save for their family's needs in the future and also acquire their own homes in the Philippines. Some of the benefits offered by Pag-IBIG Fund include housing, provident savings and short-term loans. Filipinos overseas can register at any Pag-IBIG Fund Desk or accredited collecting banks, or online through their website.
The Pag-IBIG Fund is a convenient and very useful savings system for all Filipino workers. Monthly contributions to the Fund can earn annual dividends which are credited to the member's account. In addition, these savings are tax-free and government guaranteed, and shall remain in the member's name even if the member transfers employment or gets unemployed.
A number of banks/agents and remittance companies located in key cities abroad have been accredited by the Pag-IBIG Fund to give OFW-members easier access to remittance facilities. Fact is there are multiple Pag-IBIG Remittance Centers worldwide, to facilitate monthly contributions from OFWs. Pag-IBIG knows that OFWs are scattered in all countries across the globe, and their Remittance Centers seek to assist the OFWs in making sure that their contributions are updated and recorded accurately.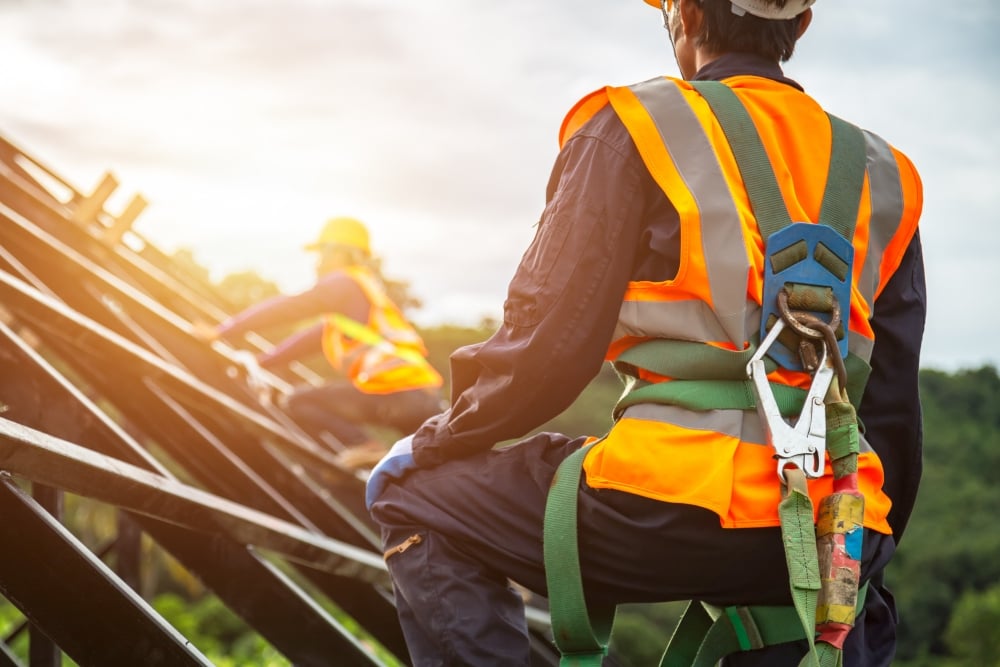 Procedures to Avail a Pag-Ibig Housing Loan for OFWs
Before an OFW can even think of availing a Pag-IBIG housing loan, he must become a Pag-IBIG member first. For an OFW to be a Pag-IBIG member, these are procedures he must follow:
The OFW must accomplish the Membership Data Form (MDF, HQP-PFF-039). This form can be downloaded from the Pag-IBIG Fund website.
The OFW can then Register with the Fund thru any of the following modes:
a. Register at the Members Services Office (MSO)/Branch.
b. Submit duly accomplished Member's Data Form to Members Services Office (MSO)/ Branch servicing counter.
Requirements for OFWs
When it comes to the HDMF program, or the Pag-IBIG housing loan which OFWs can avail of, an OFW may borrow up to a maximum of PhP 6 Million. Of course, your loan will be contingent upon your salary and your willingness to pay, which can be pegged at normally 40% of your disposable income. However, you have to find out first if you are qualified. To fulfill the loan's eligibility requirements, you must:
Have an active Pag-IBIG membership and have at least contributed for at least 24 months. If you have not contributed for 24 months in total, you may pay in bulk until it reaches the 24th month.
Are not 65 years old or more during the time of application and must not be 70 years old or older during loan maturity.
Successfully pass the credit background check.
Has Legal capacity to acquire and encumber real property
Have no other pending loans from Pag-IBIG under your name. If you still have existing Pag-IBIG loans, you will have to pay up or finish all of your remaining obligations in order for you to become finally eligible for a Pag-IBIG Housing Loan.
Have no Pag-IBIG housing loan foreclosed, cancelled, bought back, or voluntarily surrendered.
Pag-Ibig Housing loan availment for OFWs
As for the Pag-IBIG housing loan requirements, you need to make sure that you have all of these and not miss anything, so that your efforts (or the efforts of your trusted family member) will not go to waste when coming or going to any designated Pag-IBIG office. If any of the following documents is written in the native language of the country where you are currently working, you have to have it translated to English first.
1. Checklist of requirements
Housing Loan Application Forms with attached recent ID photo – you may access the Pag-IBIG Housing Loan Application form here, and Application form For Co-borrowers here.
Proof Of Income – this could be in the form of Certificate of Employment and Compensation (CEC); Employment Contract from the original employer; and/or Income Tax Return issued from the country you are working in.
Proof of Relationship and Birth Certificate – for borrowers with co-borrowers
Certificate of Marriage or Certificate of No Marriage (CENOMAR)
Photocopy of one valid ID – make sure that you make back-to-back copies of one ID of the following: Principal Borrower and Spouse; Co-Borrower and Spouse and; Owner of the title
Transfer Certificate of Latest Title (TCT) – when applying for condominium units, prepare the TCT of the land and a photocopy of the Condominium Certificate of Title (CCT).
A photocopy of Updated Tax Declaration and a photocopy of an updated Real Estate Tax Receipt – this applies when applying for House and Lot
Loan Mortgage Documents – in the form of: Loan and Mortgage Agreement registered with Registry of Deeds and with legitimate RD Stamp; Notarized Promissory Note and; Disclosure Statement on the Loan transaction
Building Plans – that includes the bill of materials, electrical and sanitary permits, and other details specified and signed by the Licensed Engineer or Architect
Vicinity Map/Sketch of the Property
2. Submit a housing loan application
After you have all the requirements mentioned by the checklist above in your possession, you as the OFW (or your family member) will be meeting with Pag-IBIG personnel to hand over your housing loan application and defray the necessary fees. You can submit your application to any Pag-IBIG branch near you, or you can go to their office at JELP Business Solution Building, Shaw Boulevard, Mandaluyong City. As we all know, the usual long processing time in government must always be taken into consideration. Hence, you must be ready to arm yourself with lots of patience. Keep these things in mind:
A non-refundable fee of PhP 1000 must also be paid upon the submission of your housing loan application and other requirements.
The Pag-IBIG HDMF shall review your application for more or less 20 days, so you must be prepared to wait.
3. NOA and Letter of Guaranty
Once approved, you will be receiving a Notice Of Approval or Letter of Guarantee which you will submit to the seller of the property. After 17 working days, you can claim your NOA at Servicing Department at the second floor of JELP Business Solution Building, Shaw Boulevard, Mandaluyong City.
4. Accomplish NOA requirements for the release of loan proceeds
You are given 90 calendar days to accomplish the NOA requirements, including the Transfer of Title and Annotation of Mortage for the release of loan proceeds. Here are the steps in accomplishing your NOA requirements in order to expedite the release of your loan proceeds:
Within 90 days after receiving the NOA or Letter of Guarantee, you will be going to the Bureau of Internal Revenue (BIR) to pay Capital Gains Tax. After this, you must wait for the release of your Certificate of Authorizing Registration.
Pay for Transfer Tax.
Transfer the Property Title to the Registry of Deeds.
Obtain either an Updated Tax Declaration from the Assessor's Office or an Occupancy Permit from the Engineer's Office.
Submit the following to Pag-IBIG:

Original TCT in the name of the borrower with the mortgage annotation

Updated Real Estate Tax Receipts of the property

Deed of Absolute Sale with the stamp from Registry of Deeds

New Tax Declaration in the name of the owner

Occupancy Permit and Assignment of Loan Proceeds
5. Release of loan proceeds
You must return first all the annotated documents to the Servicing Department before your loan proceeds can be released. Upon doing so, you can receive your loan proceeds after ten working days.
6. Monthly housing loan amortization
You can now start paying the monthly housing loan amortization at exactly one month from the Disbursement Voucher/ Check Date.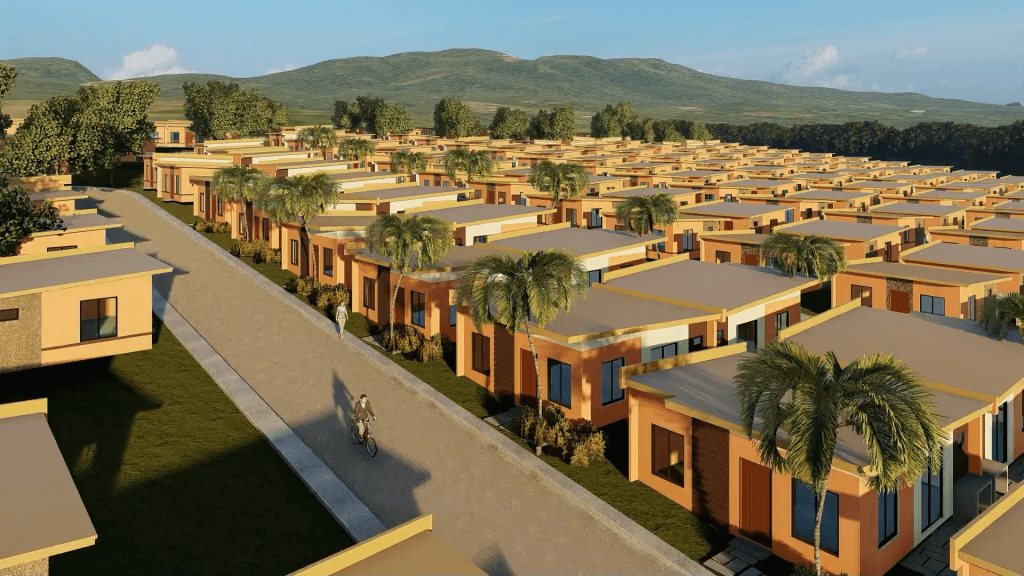 Find your dream home with Bria Homes
As an OFW, if you are looking for a dream house for your Pag-IBIG housing loan, look no further than Bria Homes. Bria Homes offers quality houses at very affordable prices.
Bria Homes offer housing projects all over the country, so that OFWs can have their pick as to where to reside and/or invest their disposable income. Bria communities are intentionally located in places that will provide convenience to the OFW's way of living. All Bria communities in the country are near or adjacent to places of interest such as: churches, hospitals, educational institutions, and retail centers. They are also accessible through major roads and thoroughfares.
The options are not only limited to locations, but also to different housing models such as the following: Thalia, Elyana, Elena, Bettina, and Alecza. Each brings to the table different sets of specifications and features.
Price-wise, Bria Homes offers a wide range of affordable homes. For as low as P 1, 897 per month, anyone can purchase his dream Bria house and lot. Bria's house and lot packages can range from Php 460,000 to Php 1.5M while its condo units range from Php 1.5M to Php 3M. Buyers will be hard-pressed to find cheaper deals that those offered by Bria Homes. Also, for additional assistance, prospective buyers can avail of financial funding (Pag-IBIG Funding or Bank Financing) that should make their monthly payments easier and lighter.
BRIA's wholesome and thriving communities feature a wide array of recreational facilities such as multipurpose halls, covered basketball courts, open spaces, and children's playgrounds. These recreational facilities are perfect for retiring OFWs who seek to be physically active.
Bria communities are fully secured by perimeter fences, guarded entrances and exits, 24/7 CCTV coverage, and eco-friendly solar lights that keep the streets illuminated at night. Bria Homes takes great pains to provide an environment that is safe and secure for all of its residents. OFWs who invest in Bria Properties need not fret about dangerous neighborhoods, which is a common occurrence in affordable housing projects since expenses regarding maintaining safety and security are usually not prioritized in the name of cost-cutting.
Bria Homes has been one of the most trustworthy companies in the Philippine real estate industry. Since its formation, Bria Homes Inc. puts premium on the establishment and development of affordable, reasonably priced house and lots and affordable condominium units that provides opportunities for ordinary Filipino families whose main dream is to have a home they can call their own. Bria Homes is the most suitable choice for normal Filipino workers and OFWs who desire to invest in a home of high, reputable quality that is also relatively inexpensive.
With the topnotch quality and affordability of the homes that it offers, Bria Homes seeks to be a part of the solution in the Philippine government's quest to mitigate and alleviate the housing problem that has existed for decades. Bria Home employees are motivated by this lofty and noble goal. They derive ultimate joy from the happy and fulfilled faces of clients moving into their new Bria Homes.
BRIA Homes is a subsidiary of GOLDEN MV Holdings Inc., one of the largest real estate companies in the country. BRIA Homes is primed to bring quality and affordable house and lot packages and condominium units closer to ordinary Filipino families. This is the goal that drives every single employee in the company, for which the ultimate fulfillment is seeing a client happily moving into BRIA's homes.
To know more, visit their website at www.bria.com.ph, like and follow "Bria Homes Inc." on Facebook, Twitter, Instagram, YouTube, Pinterest, Spotify, Viber Community, Telegram Channel, Kakao Talk, LINE and WhatsApp, or call 0939-887-9637.