By Carl Ortega
By the year 2030, the government is expecting to have a total housing backlog of 3.9 million households. This data clearly shows that the demand to own a house and lot is continuously rising throughout the year. With that being said, we can all agree that the best time to invest in real estate is today! Developers such as Bria Homes offer affordable house and lots that really suit Filipino family needs.
But let's face it, most of us are typical working-class Filipinos who can only manage to save as much as 5,000 pesos monthly from our salary, and if we are planning to avail a unit using only our savings, that'll take us years! And that's where financing enters the scene.
Most developers offer financing such as Bank, PagIbig Fund, and other similar mortgage company and for this article, we are going to explore more about the Pag Ibig Financing and Bria Homes' exciting offers. Here is a sneak peek of the housing offers of Bria Homes Inc., which you can avail through Pag IBIG Fund.
OUR MODEL HOUSES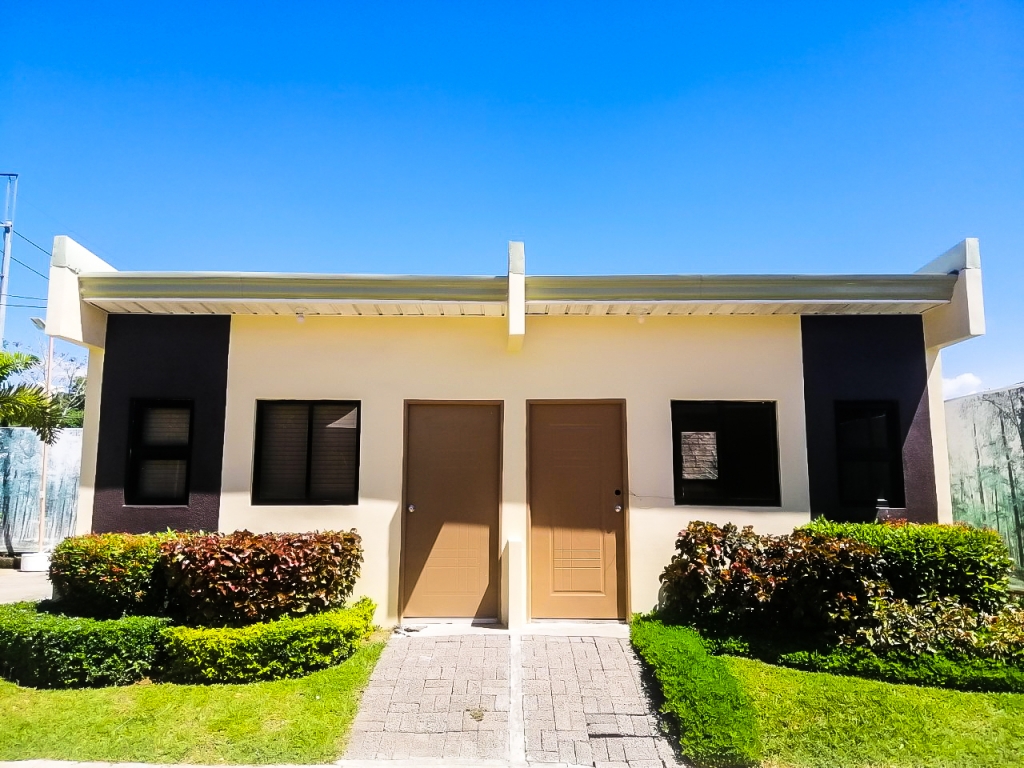 Elyana Rowhouse
Elyana Rowhouse is a bare bungalow type rowhouse that is ideal for start-up investment, bachelors, or small family. It features a 24 sqm house area with a minimum of 36 sqm lot area, and you can get this house and lot for as low as P3,034 per month through Pagibig Fund! (price may vary depending on the site location.)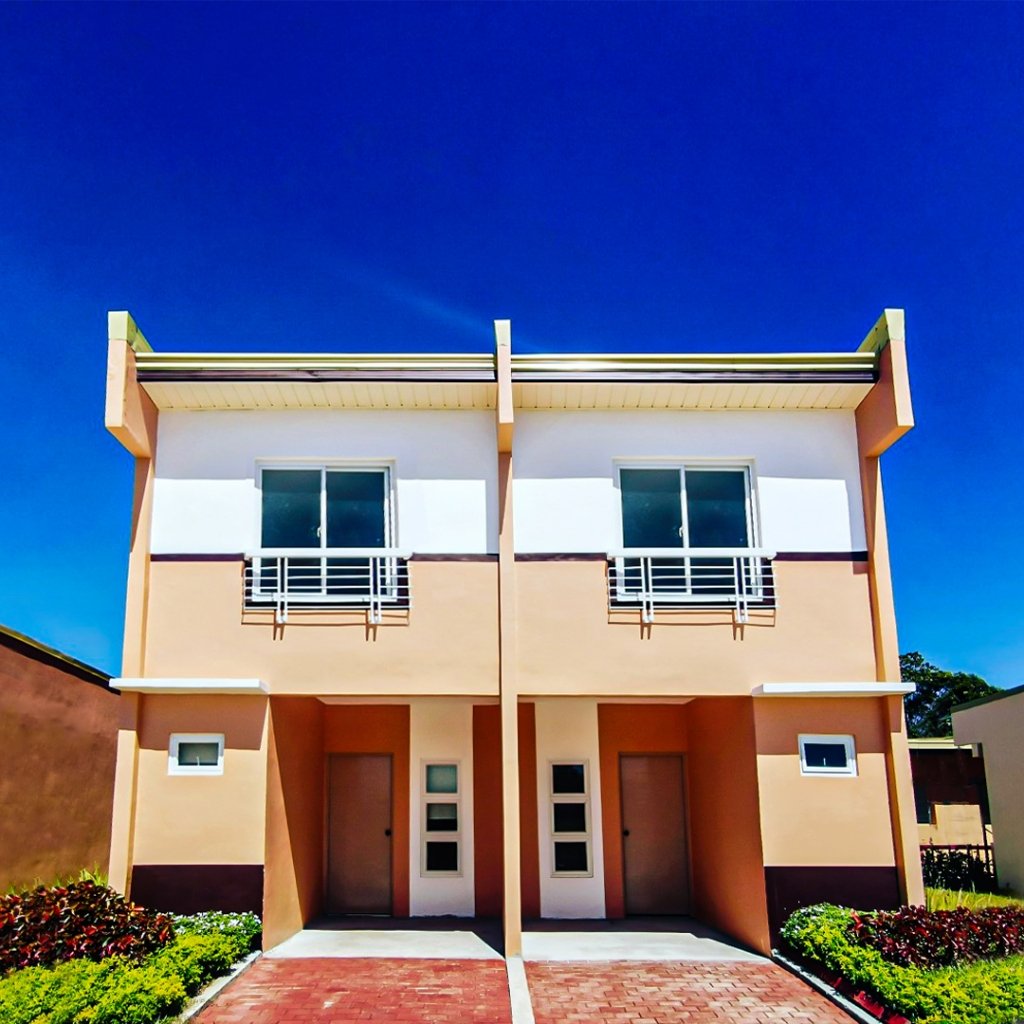 Bettina Townhouse
Bettina Townhouse is a 2 storey unit that is perfect for the expanding family, it has a 44 sqm house area with a minimum of 36 sqm lot area, it also features a parking space for small vehicles. Bettina Townhouse's turnover already includes 2 bedrooms, tiles in the first floor, vinyl flooring for the second floor, complete fixtures in the bathroom, and a painted house interior and exterior. You can have this house and lot for as low as P6,205 per month through Pagibig Fund! (price may vary depending on the site location.)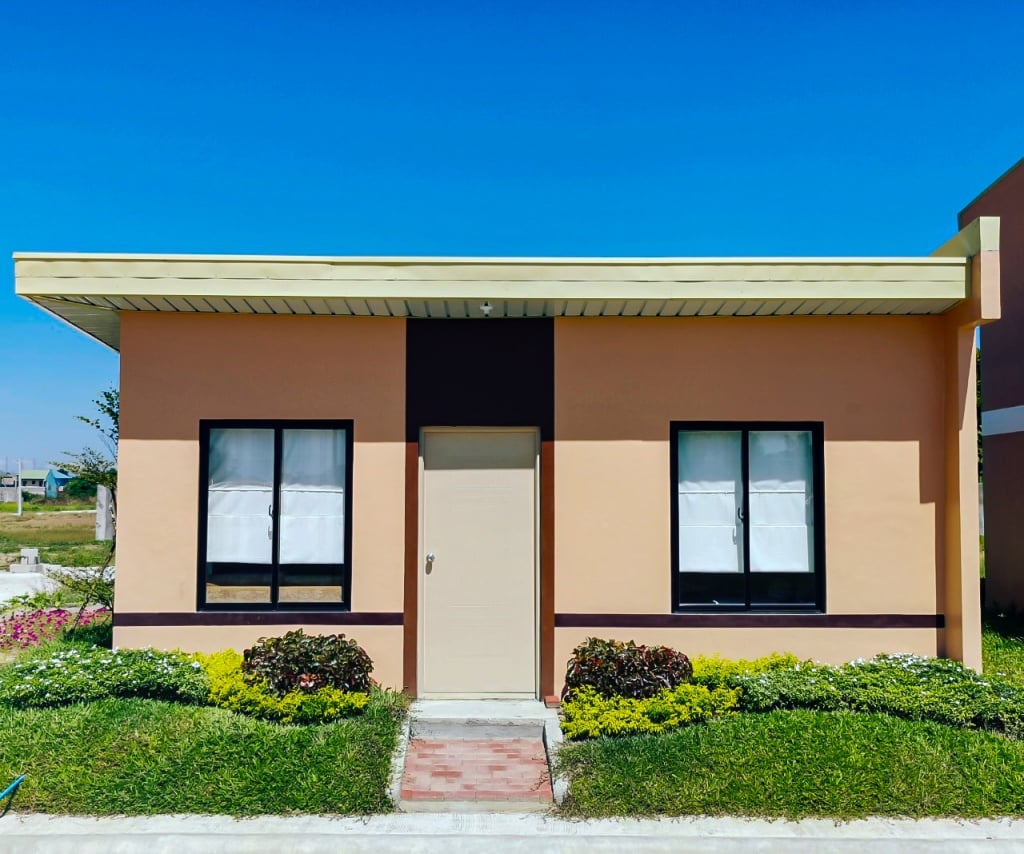 Alecza Single Firewall/Duplex
Alecza one of our prime houses, it is a bungalow unit that may be a single firewall or duplex unit, floor area is 36 sqm with an astounding 81 sqm lot area (min)! It has a provisioned parking and extension. The unit turnover also offers 2 ready bedrooms, floor tiles, complete bathroom fixtures, a fully painted exterior, and pre-painted interior. Get this house and lot for as low as P8,155 per month through Pagibig fund! (price may vary depending on the site location.)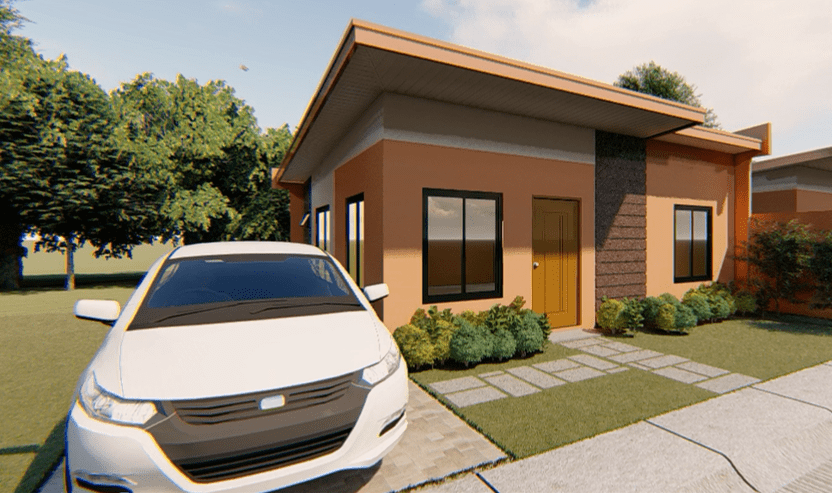 Thalia Single Firewall/Duplex
Thalia is one of the newest addition to our house and lot selections. Just like Alecza unit, Thalia can be either duplex or a single firewall. It is a bungalow unit that features a whopping 45 sqm floor area with a minimum lot area of 81 sqm, it has 3 bedrooms, a lanai, with tiles and complete bathroom fixtures. You can avail this unit for as low as P9,327 per month! (price may vary depending on the site location.)
Now that you have the basic idea of our house selections, here is an in debt discussion about Pag IBIG Fund, its benefits, and qualification.
WHAT IS PAG IBIG?
The Home Development Mutual Fund (abbreviated as HDMF), more popularly known as the Pag IBIG Fund, is a Philippine government-owned and controlled corporation under the Department of Human Settlements and Urban Development responsible for the administration of the national savings program and affordable shelter financing for Filipinos employed by local and foreign-based employers as well as voluntary and self-employed members. It offers its members short-term loans and access to housing programs.
WHAT ARE THE BENEFITS OF PAG-IBIG FUND?
For all bona fide members, they can enjoy the following benefits.
Housing Loan
The most popular program benefit of the Pag ibig Fund offers assistance to its members by providing affordable financing for their housing needs. HDMF accomplishes this by working in partnership with the local Real Estate Developers and arranging affordable loans to real estate buyers (Pag ibig members).
The loan had a lower interest rate compared to the prevailing rate in the market and payable in longer terms. Pag ibig Fund offers a home loan at a low-interest rate of 4.5% (for ₱450,000 loan) with a loan term of up to 30 years. A qualified member can get a maximum loan amount of up to ₱ 6 Million.
Short Term Loan
Similar to the Government Service Insurance System (GSIS) and Social Security System, the HDMF also offers financial assistance to a qualified member by granting short-term loans. There are two types of loans members are qualified to avail:
Multi-Purpose Loan (MPL)
This program aims to provide financial assistance to members for house repair, minor home improvement, home enhancement, tuition or educational expenses, health and wellness, livelihood; or other purposes. To avail the program, a member must make at least twenty-four month membership savings, or the total savings is equivalent to twenty-four membership savings and must have at least one contribution within the last six months as of month prior to the date of the loan application.
For members who have withdrawn their contributions due to membership maturity, the reckoning date of the updated 24 contributions shall be the first contribution following the month the member qualified to withdraw his MS due to membership maturity. If a member has an existing Pagibig Housing Loan, the account must not be in default as of the date of application. Should a member have an existing multi-purpose and/or calamity loan, the account/s must not be in default as of the date of application.
For members affected by an unforeseen calamities like flood, fire, tropical cyclones/ typhoons, volcanic eruption, and other similar cases. Members can borrow up to 80% of their Total Accumulated Value (TAV) subject to the terms and conditions of the program. Calamity Loan Interest rate is 5.95% per annum. The loan is amortized over 24 months, with a grace period of 3 months. Paying period begins on the 4th month following their check date.
Provident Savings
Membership contributions to the Pagibig fund is a member's individual savings, which a member can withdraw at the maturity date. Pagibig Fund makes clear that members' contributions, plus that their employer will earn a dividend. All that money, called Total Accumulated Value (contributions plus dividend) can be withdrawn when it reaches maturity or 240 months of contributions for at least 45 years old. Unlike the money in a bank regular savings where the interest rate is given, member's earnings in the fund is not readily foreseen ahead of time. It essentially participating in an investment and membership earnings will depend on the overall performance of that investment.
CAN I AVAIL HOUSE AND LOT AT BRIA HOMES THROUGH PAGIBIG FUND?
Yes! As long as all of the qualifications was met:
Filipino Citizen or Dual Citizen, age 18 – 65 years old.
An a ctive member of Pag ibig Fund for 24 months. For locally employed, the Pag ibig Contribution must be deducted by the employer from your monthly salary. Self Employed and OFW are also allowed, given that they register as a voluntary contributor with at least 24 months' contribution or, they pay the lump sum amount of 2 years.
Must have a good civil status
Must have a minimum to no outstanding debt during the time of loan application in Pagibig fund
Must have a good credit standing
Read this article for a step-by-step guide to applying for a pag ibig housing loan.
Bria Homes Inc., affirm its promise to deliver an affordable yet quality housing selection for all Filipinos, and partnership with Pagibig Fund conclude this promise. Right now Bria Homes offer a promo. All model houses is now be available through Pagibig Fund. This promo runs until March 31, 2021 only! So hurry now and avail this great opportunity.
BRIA Homes is a subsidiary of GOLDEN MV Holdings, Inc., one of the largest real estate companies in the country. BRIA Homes is primed to bring quality and affordable house and lot packages and condominium units closer to ordinary Filipino families. This is the goal that drives every single employee in the company, for which the ultimate fulfillment is seeing a client happily moving into BRIA's homes.
To know more, visit their website at www.bria.com.ph, like and follow "Bria Homes, Inc." on Facebook, Twitter, Instagram, YouTube, Pinterest, Spotify, Viber Community, Telegram Channel, Kakao Talk, LINE and WhatsApp, or call 0939-887-9637.