The country's second most active volcano, Taal, has recently erupted, sending a massive plume of ash and steam and pushing hot lava out of its crater that led to the evacuation of thousands of people and the closure of Manila's airport last week. In a matter of hours, the Philippine Institute of Volcanology and Seismology (PHIVOLCS) raised the alert level for Taal Volcano to Level 4 from Level 1, with Level 5 being the highest volcanic alert level. It also warned the people that a larger eruption could occur within hours or days.
According to news sources, there were no immediate reports of casualties or major damage from the said eruption, but authorities advised a total evacuation within a 14-kilometer radius of the volcano, which is located in the south of Manila.
PHIVOLCS warned the public in affected areas that fine ashfall could cause difficulty in breathing, especially among young children and the elderly, and advised them to use face masks or wet towels to protect themselves. It also advised motorists of how the ash could reduce visibility and make roads slippery.
Volcanic eruption is a natural disaster that can endanger people's lives and properties. When a volcano erupts, it spews molten lava and ash that can devastate anything that it comes in contact with. While there is little that can be done to protect any property from the lava, most property damage from volcanoes is actually from the volcanic ash. Ash is created from the blasting of rock during an eruption and can travel miles away from the volcano.
If a volcano erupts near your house or property, here are some of the things that you should do:
Keep your windows and doors closed and sealed to minimize the amount of ash that enters your home.
Place wet or moistened towels in front of closed doors and windows to prevent the ash from entering your home.
If there's a possibility for lava to enter your home, you should cover and unplug all electronics.
You should also be able to keep emergency food and water for your family for three days, in case it is needed.
Although there is often little that can be done to prevent a natural disaster, it is important for you to know how to prepare for these kinds of threats from nature. This will not only save your property from further damage, but it will also help to save the lives of your family and loved ones.
Types of property damage from volcanic eruption
It is best to know the kinds of damage that can occur from volcanic eruption to help you protect your house from further damage.
Here are some factors that can be associated with an erupting volcano that can potentially damage your property:
Ash abrasion
Ash accumulation
Explosions
Fires
Floods
Landslides
Shockwaves
Water contamination
It is clear that some hazards are more serious than others, so it is important to know the things that you can do, the limits on what you can do, and things that you can address and focus on.
How to protect your house and lot from volcanic eruption
There is little you can do to protect your house and lot from hot lava or a landslide that may come along with the volcanic eruption. However, there are certain precautionary measures that you can take to minimize damage from lesser risks.
Clean volcanic ash debris from gutters and roof by lightly damping the ash and then sweeping it up to reduce combustibility.
Cover ventilation openings to prevent ash entry.
Keep your important documents and keepsakes in a fire-resistant container.
Park your car in a covered garage or shed.
Reinforce your roof to better bear the weight of volcanic ash.
Close doors and windows during volcanic eruption to stop the ash from entering.
Turn off all fans and avoid running air conditioning systems or clothes dryer
Bring pets and livestock into safe and closed shelters.
Aside from preparing your property for safety in case of volcanic eruption, you should also think about yourself and prepare for your own safety. This includes creating an emergency evacuation plan, stocking up on emergency supplies, and understanding the safety risks of volcanic eruption in your area.
Some people may find that the standard homeowner's insurance policy does little to protect your house from volcanic eruption, although your car insurance policy will likely cover damages to your vehicle. For most insurances, property damage that can occur in a volcanic eruption which is not covered, includes:
Earthquake damage
Flood damage
Landslide- or mudslide- related damage
Tainted water supply
Volcanic ash accumulation
Both earthquake and flood insurance can be purchased as add-ons to a standard homeowner's policy. While this is not specifically volcano insurance, earthquakes and floods usually follow volcanic eruptions. In this case, purchasing earthquake and flood insurance as add-ons can protect your house from volcanic eruption.
It is also possible to increase personal property protection under your homeowner's insurance. While this would not pay for rebuilding or repairing the home itself in the event of disaster, it can help in replacing the things you own. If you experience any loss, personal property insurance can make a big difference in getting you back on your feet.
How to protect your health after ashfall
You should always remember that your well-being is your first priority, so make sure to use masks when going back to your home, when cleaning it, or going outdoors. An N-95 respirator is what you need because it gives more protection unlike a cloth mask or a surgical mask. An N-95 respirator can filter most of the airborne ash particles. This kind of mask also fits the face better than a surgical mask. Remember also that they are disposable so you have to replace them after 8 hours of use.
If N-95 is not available, you can use a damp cloth to cover your nose and mouth. As for your eyes, it is better to wear goggles, or at least eyeglasses. You should also wear long-sleeved tops and long pants, after all, you want to protect your skin from contact with volcanic ash.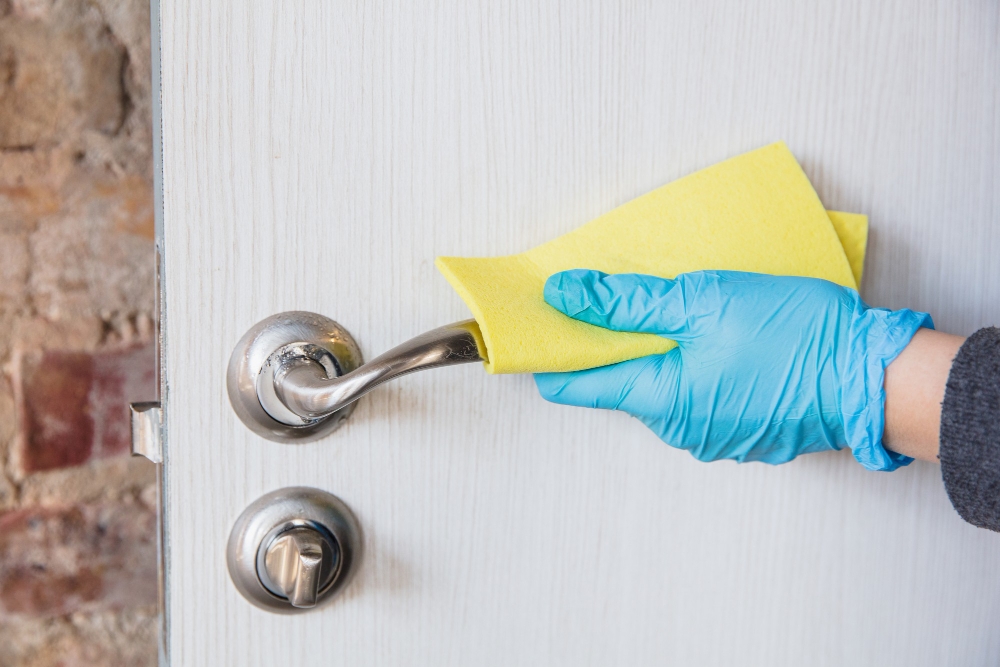 How to clean the house and lot after ashfall
One thing that you need to watch out for is the volcanic ash debris on your roof. Although these are fine materials, dust can be very heavy, especially when mixed with water, and can even cause the collapse of a building, which can result in injuries to the occupants.
Remove the ash as soon as you can. Follow this step by step guide to cleaning the house as soon as the ashfall has stopped:
Wear protective masks and eyewear as well as protective clothing.
Clean the roof by using a shovel to scrape the ash off, especially if you are working with a thick layer
Exercise caution in ash removal. Ash is slippery, so you have to be careful not to fall when cleaning your roof.
Clean the roof and gutters with water to prevent corrosion.
When cleaning the inside of the house, work in sections, starting from the top floor.
Open all doors and windows to ensure good ventilation before the clean-up.
Use water when cleaning surfaces. Using a soaked cloth or sponge will be helpful.
Use a vacuum to remove loose ash from sofas and other pieces of furniture or dish rag to wipe them off.
Replace sofas or beds that have been soaked in muddy ash, since it may be hard to remove all traces of ash on them.
Clean clothes exposed to ash using powder detergent.
Avoid using floor sweepers with side brushes as these may throw dust back into the air. Fans will also do more harm than good, so stick to damp rags.
Replace air conditioning unit filters and clean it thoroughly. Check the air conditioning unit every now and then in the months after the eruption.
Use a garden hose to dampen the ash if you intend to clean the exterior of the house. Moistened ash will keep the particles from being stirred up into the air. Make sure to use water sparingly. Otherwise, you will find the heavy, thick layers of mud very hard to remove.
Wash windows and doors with soapy water and use a garden hose to rinse it off.
Gather the ash in an area far from drainage to avoid clogging. Keep the dust in trash bags and dispose of them quickly.
Clean hard surfaces throughout your home such as flooring, countertops and appliances, thoroughly with hot water and soap or a detergent, then disinfect with bleach or a commercial disinfectant
How to clean your car after ashfall
Volcanic ash is a mixture of rock, mineral, and glass. It's highly abrasive. Follow these steps to avoid more damage when cleaning your car:
Wear goggles and face masks before starting.
Avoid wiping the car directly with a rag or even a microfiber cloth.
Use water to remove the accumulated ash, especially for the windshield. This will help prevent dust particles from scratching the glass surface.
Be careful when cleaning the vehicle, as accumulated mud might lead to injuries from trips and falls.
You should not only clean the car exterior but also the actual motor. Ash can get to the inside of your engine bay, which may eventually damage fans, belts, filters, or brakes. It may even affect your radiator's cooling capacity. It would be better to get your car checked and serviced to make sure everything is working properly.
It is advised not to drive your car until it has been serviced. Use it only when necessary. Ash makes the road slippery, which means you are essentially driving in very hazardous conditions. At the same time, you wouldn't want more particles to accumulate on the road, leaving your vehicle covered in thick dust.
Cleaning and sanitizing food contact surfaces
If you are in a disaster or emergency, it is important that you take the necessary steps to prevent illness from unsafe food and drinks. Here are some tips on how to clean and sanitize food-contact surfaces.
Throw away all food, beverages, and medicines that were exposed to flood waters and mud. These include canned goods, plastic utensils, baby bottles and containers with food or liquid
Use hot, soapy water to wash your pans, dishes, and utensils that have come into contact with floodwater and mud
As commonly recommended, you can sanitize dishes by boiling them in a clean or properly treated water or by immersing them for 10 to 15 min in a solution of 1 tablespoons of unscented liquid or unscented liquid chlorine bleach per gallon of water
Do not be complacent after a volcanic eruption, stay tuned for additional announcements, especially if you live near the affected area. You have to get the details on areas to avoid as well as the evacuation centers, take note of the emergency hotline numbers in your area, so you can easily reach authorities in case of power outages or medical assistance. Ask updates from your family and friends and reassure them that you're safe, too.
In times of volcanic eruptions or any natural disaster, knowing what to do during and after is just as important as learning how to prepare. Not only will it ensure your safety, but it will also give you peace of mind and sanity. Remember these tips to get protected, to save your house and lot, car, and yourself from the danger of volcanic eruption.
BRIA Homes is a subsidiary of GOLDEN MV Holdings Inc., one of the largest real estate companies in the country. BRIA Homes is primed to bring quality and affordable house and lot packages and condominium units closer to ordinary Filipino families. This is the goal that drives every single employee in the company, for which the ultimate fulfillment is seeing a client happily moving into BRIA's homes.
To know more, visit their website at www.bria.com.ph, like and follow "Bria Homes Inc." on Facebook, Twitter, Instagram, YouTube, Pinterest, Spotify, Viber Community, Telegram Channel, Kakao Talk, LINE and WhatsApp, or call 0939-887-9637.