Building a family is one of the most important adult milestones that comes with big responsibilities and challenges, not to mention the literal baggage one has to carry. Think about the baby supplies, strollers, and clothes that take up a lot of the car space since these items have to be brought wherever the family goes. In these instances, you wish you have a good family car that will drive you through your family journey.
There are a lot of options on affordable family cars for your starting family. You just have to do your research to help you with an informed decision. If you are about to begin with your list, you might want to consider these popular affordable family cars in the country.
Toyota Rush
Honda Mobilio
BAIC M60
Ford EcoSport
Suzuki Ertiga
Volkswagen Santana GTS
Geely Coolray
MG ZS
Mazda2 Sedan or Hatchback
Mitsubishi Xpander Cross
In today's time, transportation has become a huge investment that benefits working individuals and starting families. By using vehicles, we can be able to go wherever we need to go, we can buy what we want and need and we can meet our needs easily and hassle-free.
Read Also: 10 Essential Tips for First-Time Drivers in the Philippines
With the construction of more roads, bridges and other infrastructures in the country, we can now enjoy mobility and accessibility. Working becomes less tiring, bringing home grocery items becomes easier, and going on a road trip becomes more enjoyable. You won't regret having a car especially if you are starting a family.
However, you might be asking yourself, which type of car you should invest in. Selecting a new family car is a big decision to make. Not only is it a significant purchase, but it also significantly impacts your and your kids' safety and comfort while on the road.
With a lot of car options in the market, you have to be smart and wise in selecting. Before looking at the features and benefits of a family car, you should first be able to identify them. It is important to know which ones are available in the market and the respective characteristics to help you determine the right one for your family.
Types of family cars:
1. SUVs
Sports Utility Vehicles (SUVs) are four-wheeled vehicles that are usually referred to as "big cars" because of their spacious interior enough to carry large and bulky items. This vehicle is often seen with seven seats making it an attractive choice for families.
2. Minivans
These are small vans that are designed with passenger safety and comfort in mind. Minivans are also referred to as Multi-Purpose Vehicles (MPVs). They are known to have relatively cheaper maintenance and insurance, very spacious too just like the SUVs, and can accommodate up to seven people.
3. Hatchbacks
The hatchback is a smaller version of a minivan, which provides an almost equal volume for passengers and cargo. Sometimes referred to as the 5-door, it has a hatch-type rear door which opens upwards. This vehicle can accommodate up to five people.
4. Sedans
Sedans are small and long vehicles that can accommodate up to five people. This vehicle separates the passengers from the cargo by having a trunk. Family sedans are a favorite choice for starting families and working parents.
Now that you have an idea on the types of family cars, it is best to understand why you should invest in one. It is highly recommended that you invest in large family cars that will still work as your children grow, but there are a lot more reasons to consider.
Why you should buy a family car?
1. Convenience
Investing in a practical family car can help you a lot with work. This becomes very convenient especially if you live far from work. Additionally, having a car of your own can help you with daily activities such as grocery shopping and going on errands, among others. Simply put, a family car serves the main transportation means of the whole family.
2. Control of time
Having your own transportation allows you to control your time. This prevents you from wasting time hopping on from one transpo to another especially during rush hours. If you have complete control of your time, it would be less stressful and more productive for you. This is important for families with busy schedules. You can do a lot of things in a day because you can take hold of your time.
3. Accessibility
Having a car ready makes it possible for the family to explore places. Given the time and budget, you can go on road trips with the family and check out places you haven't seen before. By traveling with your kids, you can build stronger family relations and can help them become more adaptive to changes in their environment.
Traveling with them makes them appreciate the different cultures they see and experience and teaches them to develop creativity and curiosity as they learn out of home and outside their classrooms.
4. For emergencies
Kids are prone to diseases. It is expected that they will always be exposed to new viruses and bacteria, which makes them vulnerable to diseases. Having a car on standby will lessen the risk of such diseases. You can always buy medicines easily or bring the kids to the nearest clinic or hospital when the need arises.
Investing in a family car is beneficial but you have to make sure that it meets your specific needs. You have to know exactly what you want out of your vehicle. If you are just starting a family, you will want to look at the best cars for babies. Do you take a lot of road trips, where you will be needing kid-friendly entertainment options? How much is the budget allotted for your family car?
You may also want to look at the size, comfort in both the back seat and front, trunk space, entertainment and connectivity options, safety ratings, and safety features.
Although car safety features appear last on the list, they are one of the most important criteria to consider. After all, what is more important than the safety and wellbeing of your children. With today's advanced technology, cars are safer that they have ever been before, and they just keep on getting more high tech. Some of these safety features include car seat support, back seat reminder, collision warning, blind spot monitoring, parking sensors, lane-change assist, adaptive cruise control, and rear vision cameras.
To further guide you into choosing the best family cars to invest in, we have rounded up 10 cars for you.
10 Affordable family cars you can invest in:
1. Toyota Rush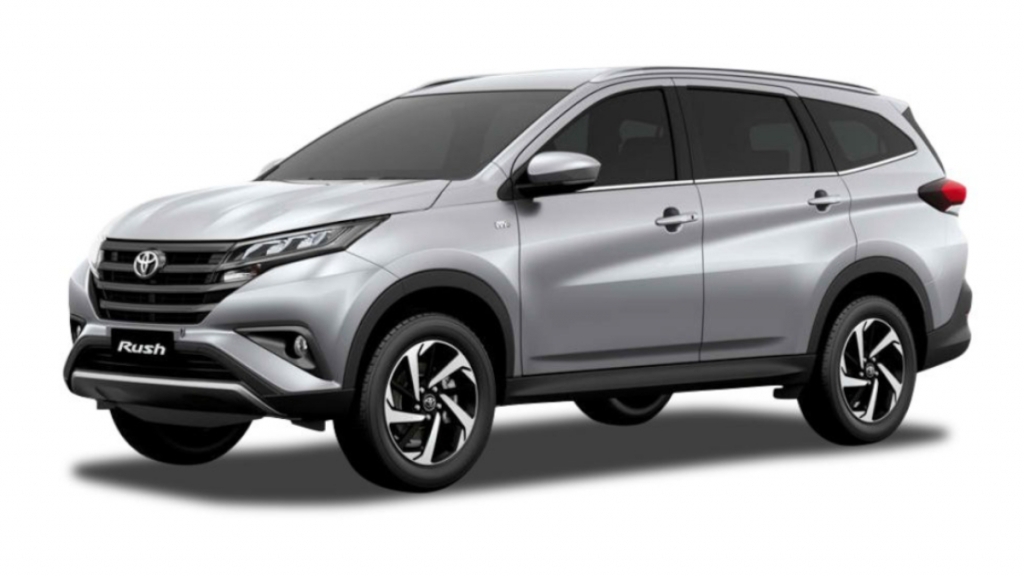 The popular entry-level SUV, Toyota Rush is positioned in the market as a modern, stylish, spacious, efficient, yet reasonably priced large family car that is ideal for family car buyers who want to enjoy the SUV experience without spending too much.
Toyota has recently released its improved Rush 1.5 E that retails at P1,023,000 for A/T, while its M/T variant is available for P983,000. The top-grade Rush 1.5 G A/T, meanwhile has an SRP of P1,100,000.
2. Honda Mobilio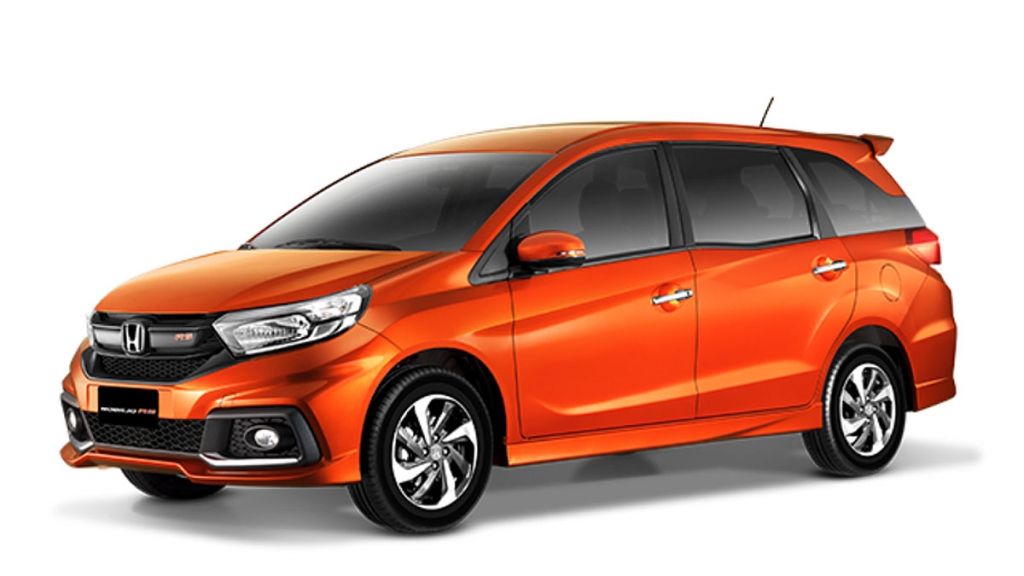 Mobilio became Honda's first mini MPV when it arrived in the country in 2015. It can accommodate up to 7 people comfortably, has rear seats that can be folded for additional cargo space, and a lot more features that are perfect to take the whole family on weekend getaways and out of town trips easily.
The Mobilio is also budget friendly as all three variants – 1.5E, 1.5V and RS Navi – are priced under a million. Its array of comfort, safety, and entertainment features make it a great family vehicle.
3. BAIC M60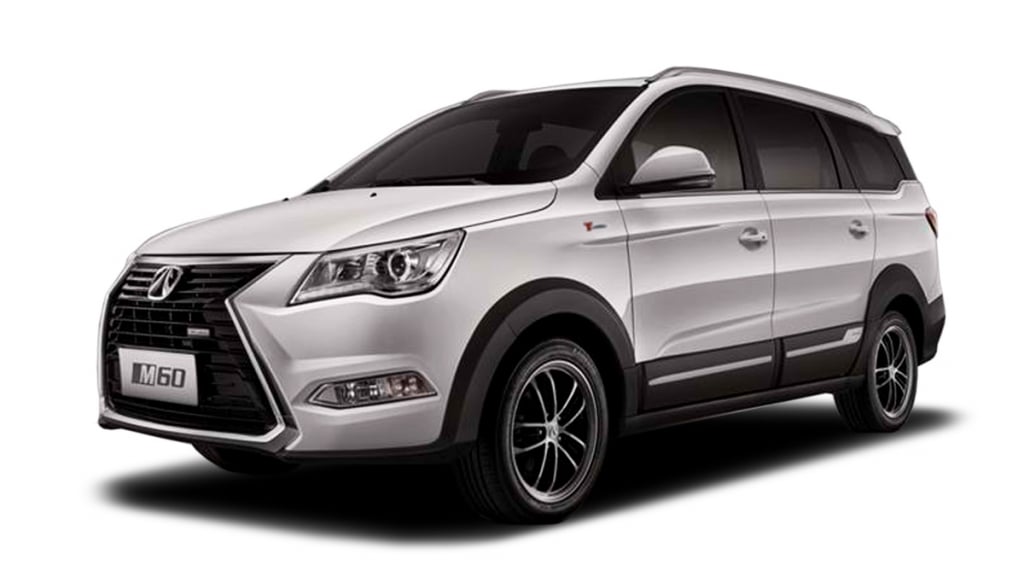 BAIC M60 is a mid-sized MPV a.k.a "the modern-day station wagon", which is a new addition to Bayan Auto's current line-up. It is considered to be a flexible family car that is roomy, have comfortable car seats even on long trips, and has tech features which give buyers value for money.
4. Ford Ecosport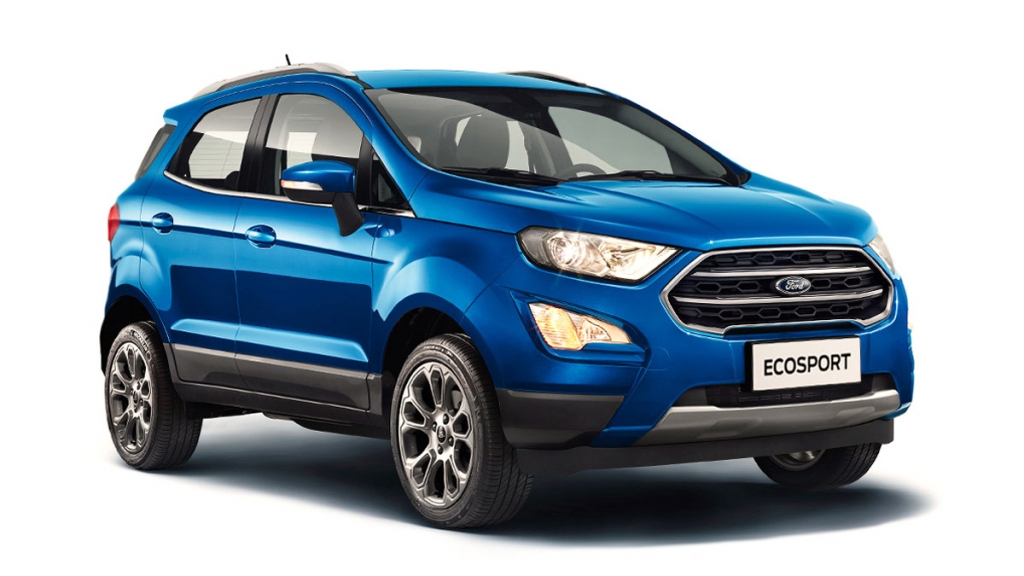 Ford Ecosport is a family car with chunky design and an SUV feel, making it pretty eye-catching. It has compact Ford Ecosport is a family car with chunky design and an SUV feel, making it pretty eye-catching. It has compact dimensions and a high-riding driving position perfect for starting families who love to go out on a smooth ride.
5. Suzuki Ertiga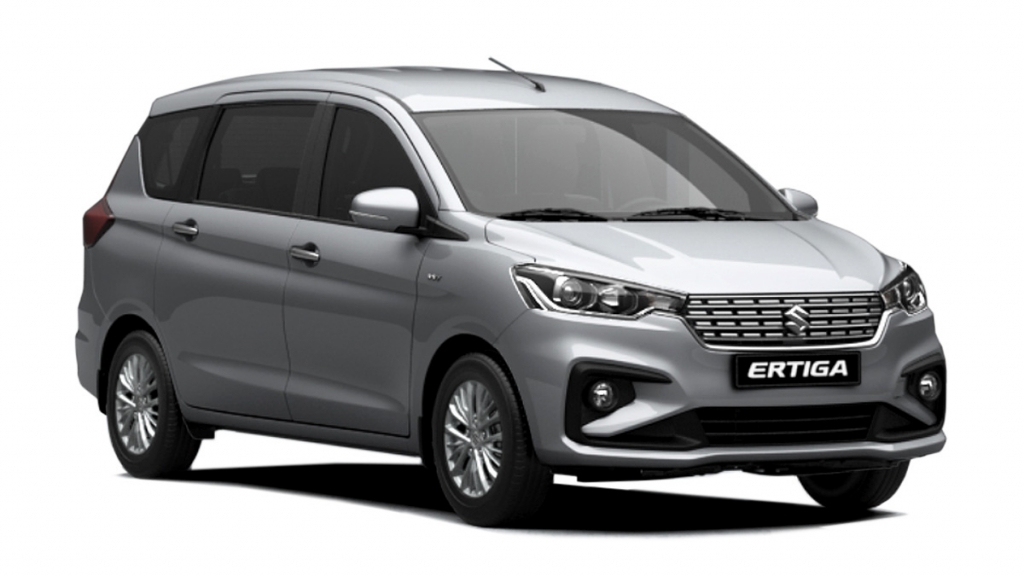 Ertiga is Suzuki's stylish, convenient, and comfortable MPV. Every inch of Ertiga's space is designed to optimize the comfort and convenience of the driver as well as the family members seating in the second or third row of the car. With its contemporary interiors, technology to complement luxury and the accessories, Ertiga is meant to enhance the family's travel experience.
6. Volkswagen Santana GTS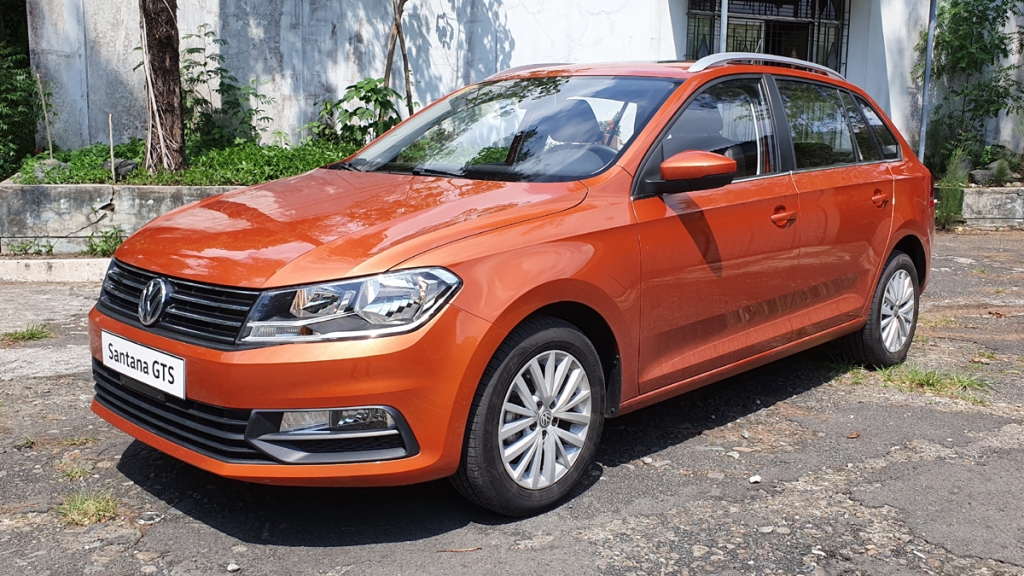 This station wagon from Volkswagen is known for its agile and handling and spacious interior. In terms of price, it does not go over the six-digit mark, which makes it the most affordable wagon that you can buy in the country.
It is stylish and has lots of luggage space. It could be a good family vehicle if you do not need seven seats and you are into subtler designs in the world of aggressively styled cars.
7. Geely Coolray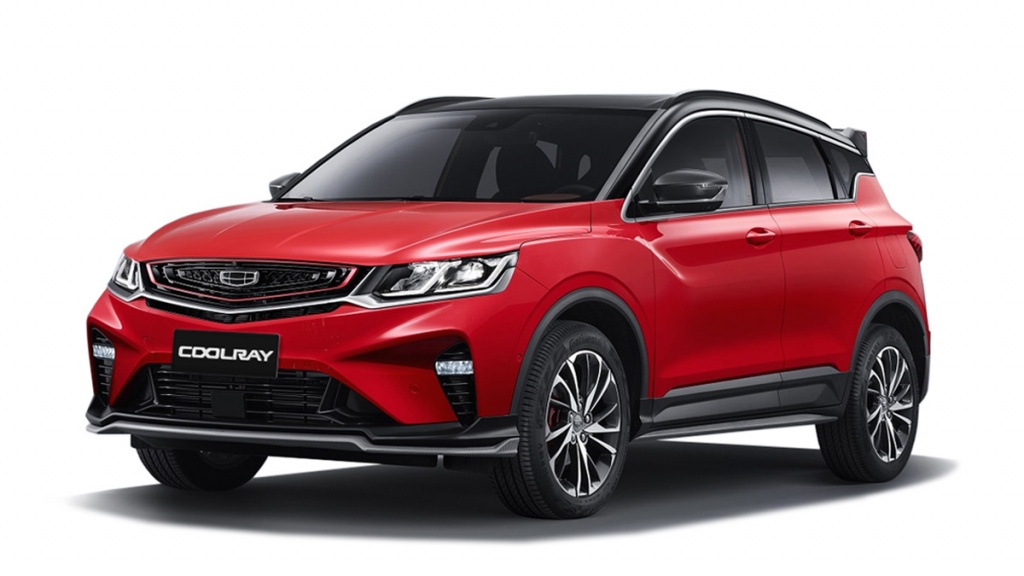 This China-made, European-designed crossover is powerful, rapid, and confident. Coolray is said to be the real breakthrough in Geely family due to its power, improved comfort, exclusive safety, and new turbo engine.
It's performance, specs, and refinement will match the other SUVs available in the country at a very affordable price tag. This makes it one of the best family-oriented vehicles that can cater to the needs of young and starting families.
8. MG ZS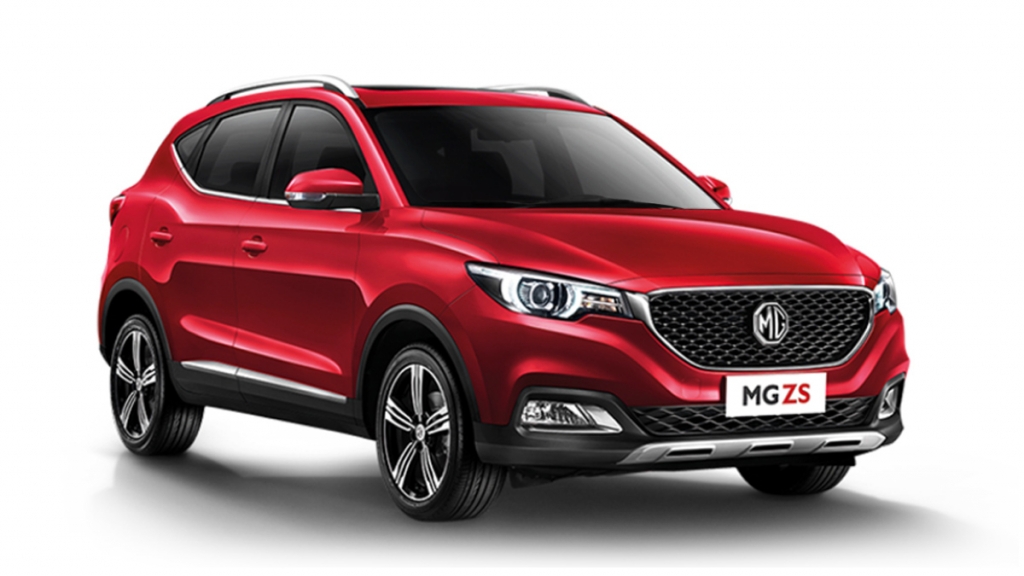 If you are looking for a small family SUV that is practical, affordable, and reasonably well-equipped, the MG ZS is worth considering.
It is the evolution of a compact SUV that features a unique new exterior and is loaded with technology at a very affordable price.
9. Mazda 2 Sedan or Hatchback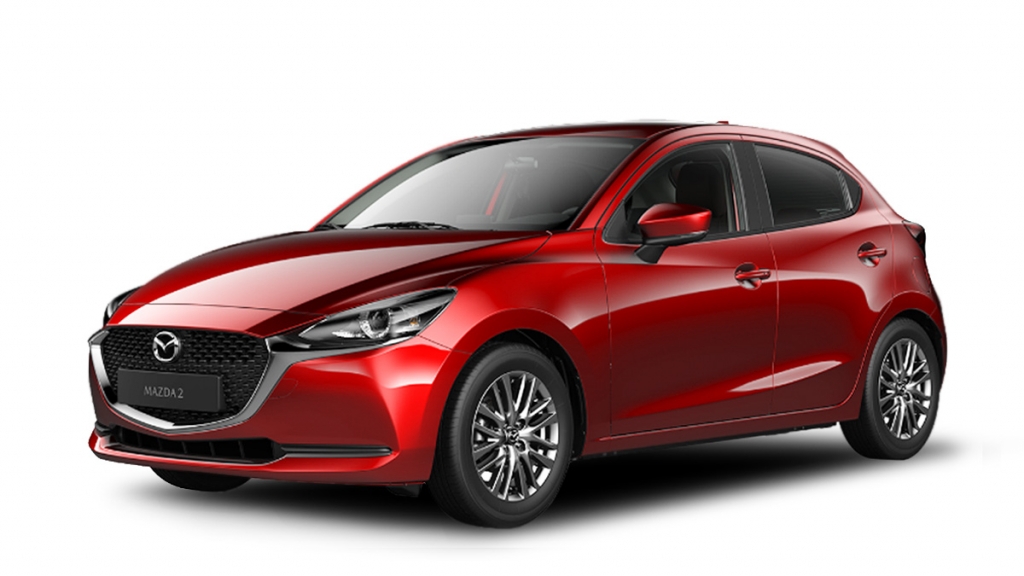 Available as both a sedan and hatchback, Mazda 2 is considered as the style leader in small cars. It is a combination of good looks, beautiful interior design, and thrilling performance packed into a compact size vehicle.
10. Mitsubishi Xpander Cross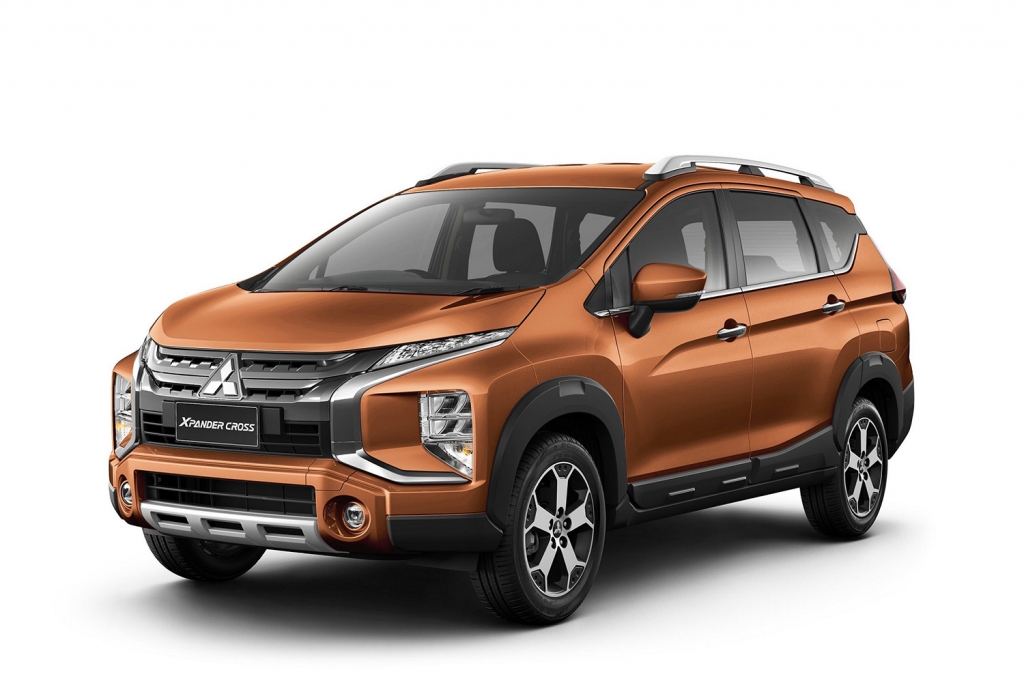 One of the traits of Filipinos is closeness to their families. Most festivities that we have are often celebrated with the family, which shows the importance of kin in our lives. It's part of our culture and also part of the decisions we have to make in life, including car buying.
Mitsubishi Xpander Cross perfectly suits the Filipino family with its versatility, dependability, comfort, and space. It fits up to seven people, making it the best MPV for starting Filipino families.
It is not that easy to find a suitable family car on a budget. But we hope we were able to help you in shortlisting the best family car for you and the kids!
If you are looking at investing in a family car, remember that it is best to choose the car that suits your family's current situation. If you have a family business or a growing family, then you should consider investing in an SUV or minivan.
For smaller families, it is best to invest in any of the above-mentioned options that are priced affordably yet provide similar performance as the bigger vehicles in the market. After all, having a vehicle on standby is the most important thing for you and your family.
While looking for a family car to invest in, you might also want to consider investing in a real estate where you can build your dreams as a family.
Bria Homes, a subsidiary of Golden MV Holdings, Inc, one of the largest real estate companies in the country, offers affordable ready for occupancy and pre-selling house and lot in the country.
Bria Homes continues to provide homes to Filipinos in more than 50 BRIA communities nationwide, and with different projects to look out for this year.
For more information on Bria Homes, you may check out the various house and lot projects of Bria Homes through their 360 Virtual Tours available on www.bria.com.ph, reserve the house and lot of your choice through online reservation or inquire through their official Facebook page at www.facebook.com/BriaHomesInc.
BRIA Homes is a subsidiary of GOLDEN MV Holdings, Inc., .one of the largest real estate companies in the country. BRIA Homes is primed to bring quality and affordable house and lot packages and condominium units closer to ordinary Filipino families. This is the goal that drives every single employee in the company, for which the ultimate fulfillment is seeing a client happily moving into BRIA's homes.
To know more, visit their website at www.bria.com.ph, like and follow "Bria Homes, Inc." on Facebook, Twitter, Instagram, YouTube, Pinterest, Spotify, Viber Community, Telegram Channel, Kakao Talk, LINE and WhatsApp, or call 0939-887-9637.