Overseas Filipino Workers (OFW) are recognized as modern heroes of their respective families. They took courage and risk being apart from their loved ones to save for the future. They know when and where their saved money must be invested or spent on.
Most Overseas Filipino Workers save for a property in the Philippines. Since the pandemic, some Overseas Filipino Workers went home and spent time with their own families. For these modern heroes, their dream house and lot in the Philippines will be more worth it because they will get to live in it with their loved ones in their beloved country, the Philippines.
As some Overseas Filipino Workers begin to look for brand new house and lot in the Philippines while still working overseas, they consider a lot of factors such as taxes, fees, and documents. If you are one of the modern heroes still working outside the Philippines, you may check Bria's 360 Virtual Tours in www.bria.com.ph to have a first-hand virtual access to the facilities and brand new house and lot unit models BRIA Homes offers. You may also message Bria Homes Inc. online and send your inquiries on their Facebook page at www.facebook.com/BriaHomesInc. You may ask for assistance, quotation, and reservation for your dream house and lot in the Philippines.
BRIA Homes is known for quality and affordable house and lot units which are highly recommended to modern Filipino families looking for a new home. To have a guide on purchasing a property, here are some factors you should consider before buying your dream house and lot in the Philippines:
Location
Price
Developer
Safety and security
Amenities
Things to consider before purchasing a brand new house and lot in the Philippines
1. Location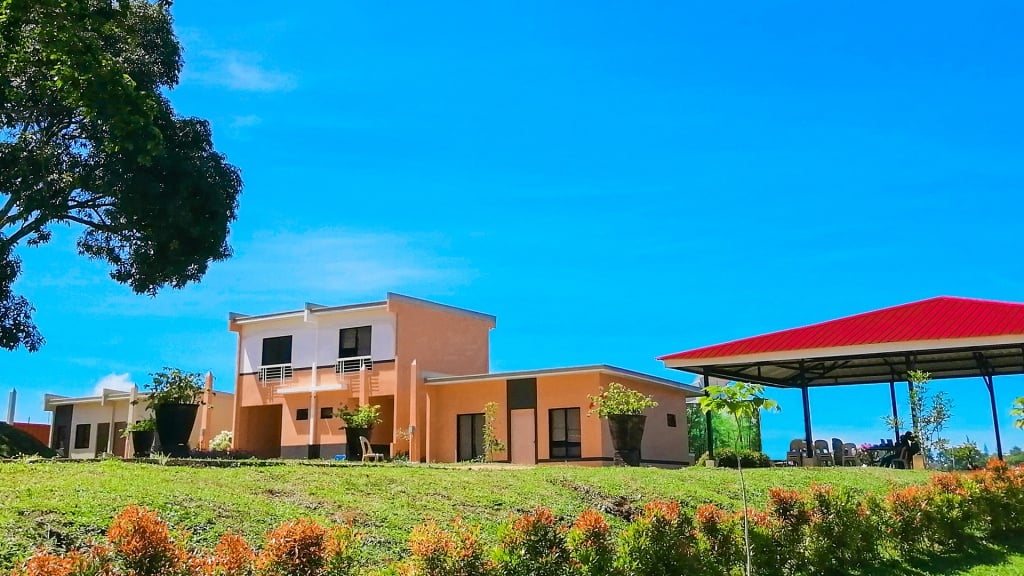 For both returning and visiting Overseas Filipino Workers, the accessibility of the area and its distance from the airport must be considered. At this time of a pandemic, the process of returning to their respective homes from the airport is quite longer than before because of the safety and protocols being considered in the country.
Aside from the distance from the airport, the accessibility in public transportation and other establishments such as market, church, school, and hospital must also be considered. A property located in establishments will be helpful for a modern Filipino family in terms of having access to their basic needs.
Doing your own research and coordinating with the agent to know more about your desired location is a must. During this time of a pandemic, it is important to know the latest news and updates about your desired location for your new home.
Bria Homes offer affordable house and lot units in different locations all over the Philippines. For Overseas Filipino Workers who want to stay near their hometown, check the nearest available units at Bria Homes Inc. by visiting https://www.bria.com.ph/ and clicking on the given locations to view the available properties.
Here are the locations of Bria Homes properties:
Alaminos, Laguna
Alaminos, Pangasinan
Balayan, Batangas
Balingasag, Misamis Oriental
Baras, Rizal
Binangonan, Rizal
Cagayan de Oro, Misamis Oriental
Calamba, Laguna
Calbayog, Samar
Danao, Cebu
Davao City, Davao del Sur
Digos City, Davao del Sur
Dumaguete, Negros Oriental
General Santos, South Cotabato
General Trias, Cavite
Gingoog, Misamis Oriental
Hermosa, Bataan
Indang, Cavite
Iriga, Camarines Sur
Kidapawan, North Cotabato
Lipa, Batangas
Magalang, Pampanga
Manolo Fortich, Bukidnon
Mariveles, Bataan
Montalban, Rizal
Naga, Camarines Sur
Norzagaray, Bulacan
Ormoc, Leyte
Panabo-Carmen, Davao del Norte
Paniqui, Tarlac
Pili, Camarines Sur
Pililia, Rizal
Plaridel, Bulacan
San Fernando, Pampanga
San Jose del Monte, Bulacan
San Pablo, Laguna
Sta. Cruz, Laguna
Sta. Maria, Bulacan
Tagum-Maco, Davao del Norte
Teresa, Rizal
Trece Martires, Cavite
Urdaneta, Pangasinan
Valencia, Bukidnon
Remember, as for the location, it is best to know the news and updates of the city or municipality of your ideal place to live in. It will also be if the place you will choose is a place which you are familiar with.
At this time of a pandemic when family members spend the whole day together, it is also important to consider getting a conducive environment for virtual classes and jobs as well as refreshment and stress-free living community.
2. Price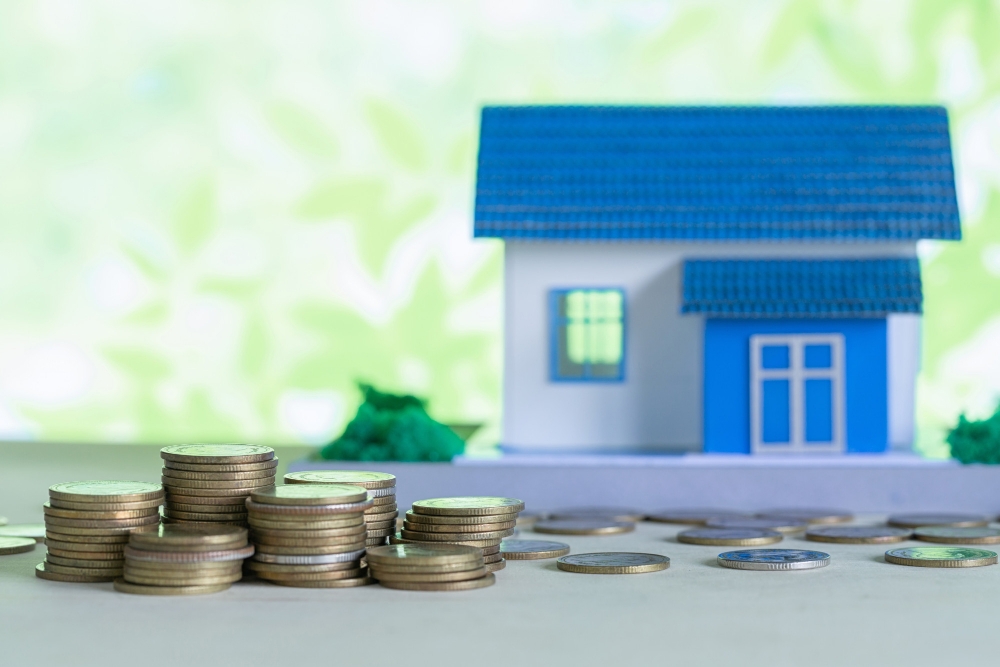 Our modern heroes, the Overseas Filipino Workers, are known for their wise choices for investment and discipline and skills in terms of handling their expenses. Choosing which things to invest on and handling regular expenses are quite challenging. Therefore, it is a must to check on the price of the house and lot unit so that the payment and added expenses for your dream house and lot in the Philippineswill not be a burden.
Bria Homes offers different options in paying for your dream house and lot in the Philippines such as bank housing loan and Pag ibig housing loan. These payment options are helpful to our modern heroes to purchase their dream house and lot unit in the Philippines easily.
How would you know if the affordable house and lot in the Philippines can be availed through a Pag ibig housing loan?
Access Bria Homes Inc.'s website to check on the available house and lot units for Pag ibig housing loan and bank loan. Then, click on your desired location and click 'View Property.' Different available house and lot units with 'Pag-IBIG loan accredited House and Lot' label will be shown.
Pag-IBIG housing loan is often considered by many. This is because of the low interest rates and adjustable paying terms.
For first-time housing loan applicants in Pag-IBIG, here are the requirements for Pag-IBIG housing loan from their official website www.pagibigfund.gov.ph:
a. Notarized Developer's Sworn Certification (HQP-HLF-062)
b. Transfer Certificate of Title (TCT)/Condominium Certificate of Title (CCT) with Deed of Assignment of CTS with SPA (With Buyer's Conformity) duly annotated thereon (photocopy)
c. Updated Tax Declaration and Updated Real Estate Property Tax Receipt (photocopy)
d. TCT/CCT with Deed of Assignment of CTS with SPA (With Buyer's Conformity) duly annotated thereon (Owner's Duplicate Copy)
e. Mortgage Documents
i. Notarized Deed of Assignment of CTS with SPA (With Buyer's Conformity) duly registered with Registry of Deeds and bearing the original RD stamp (HQP-HLF-523)
ii. Contract-to-Sell (HQP-HLF-161)
iii. Duly accomplished/notarized Promissory Note (HQP-HLF-086/087)
iv. Pre-signed Deed of Absolute Sale (HQP-HLF-525)
v. Pre-signed Disclosure Statement on Loan Transaction (HQP-HLF-085)
vi. Pre-signed Loan and Mortgage Agreement (HQP-HLF-162/163)
f. Notarized Certificate of Acceptance (HQP-HLF-083)
g. Borrower's Validation Sheet (HQP-HLF-058)
h. Documentary requirements submitted during the advance evaluation and technical inspection
For Overseas Filipino Workers who want to apply for the Pag ibig housing loan, here are the requirements from Pag ibig.
a. Special Power of Attorney (SPA) notarized prior to date of departure. For OFW member abroad, a SPA notarized by a Philippine Consular Officer, or SPA notarized by a local notary (of the country where the member is working) but duly authenticated by the Philippine Consulate.
b. The Fund may also require ANY or a combination of the following documents: – Payslip indicating income received and period covered – Valid OWWA Membership Certificate – Overseas Employment Certificate – Passport with appropriate visa (Working Visa) – Residence card/permit (permit to stay indicating work as the purpose) – Bank remittance record – Professional License issued by Host Country/Government NOTE: If documents are in foreign language/s, English translation is required.
Once you found your ideal house and lot in the Philippines, you may inquire and ask for the price and process. You may also ask your agent for units according to your budget. Bria Homes offers a wide-range of house and lot unit options to choose from. Each one differs in size and price. Bria Homes agents are eager to show all clients the best house and lot within their allotted budget.
Bank housing loan is an option to consider for OFWs who have trusted banks from which they can apply for a housing loan. A quotation and payment details may be requested from your trusted agent.
3. Developer

Before purchasing your dream house and lot unit, it is important to know about its developer. You may do your own research about the developer, their background, other projects, and reviews from previous and current partners. These days, people give reviews and recommendation in almost all companies and businesses. Therefore, it is easier to look for information about the developer.
Bria Homes Inc. is known as the leading real estate company which offers affordable and quality properties. Bria Homes offers different affordable house and lot units to modern Filipino families. It continues to serve quality properties with attainable modes of payment open to all future home owners.
To know more about BRIA Homes Inc., visit this website and read the company's goal and core values.
4. Safety and security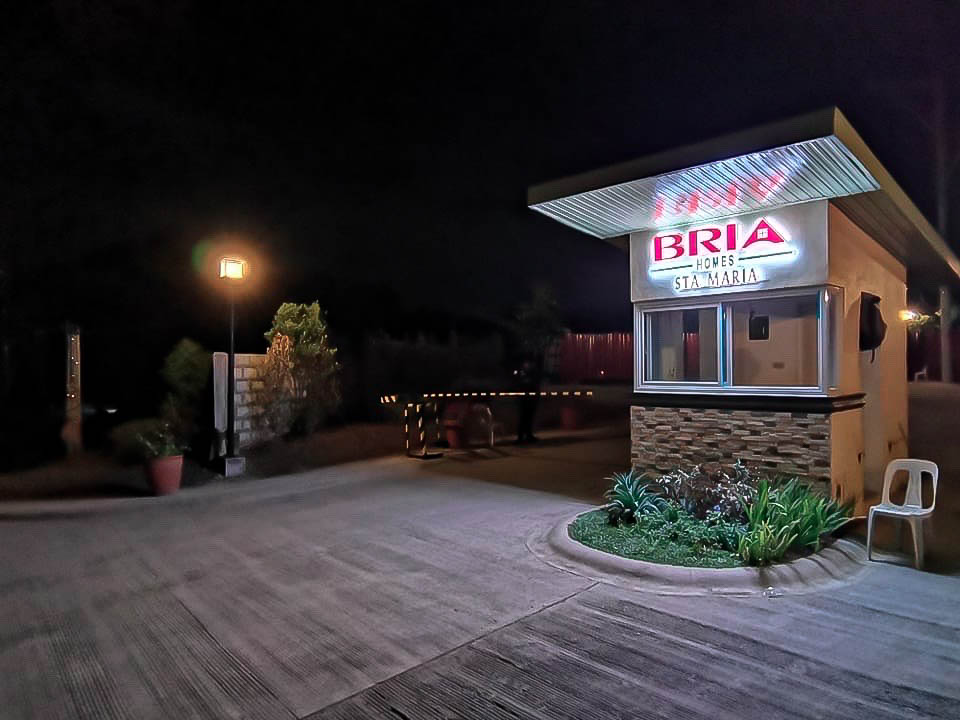 For Overseas Filipino workers (OFWs) who are still planning to stay in their work and provide house and lot units to their loved ones, safety and security of their loved ones in their new homes must be prioritized. Before choosing a new house and lot unit, it is a must to check the security being offered in the area.
Here are the things you must consider in terms of safety and security:
a. 24-hour security service
Today's workers can work in different shifting schedules. This means that any resident in the community may go home at any time either at day or at night. A 24-hour security must be considered knowing that anyone can pass by the area anytime.
b. Roving security
To ensure the safety of the residents and the community of your chosen location, a roving security must be considered. This is to provide a complete security and safety checking in all parts of the residence and neighborhood.
c. Security camera
A CCTV device is common in all types of establishments in the country. Even private households set up their own security cameras for their safety.
d. Contact
Having a contact for the security and safety team of your chosen subdivision or community is a must. Knowing the right person to contact in case of emergency in the area gives the residents peace of mind and feeling of being safe and secured.
5. Amenities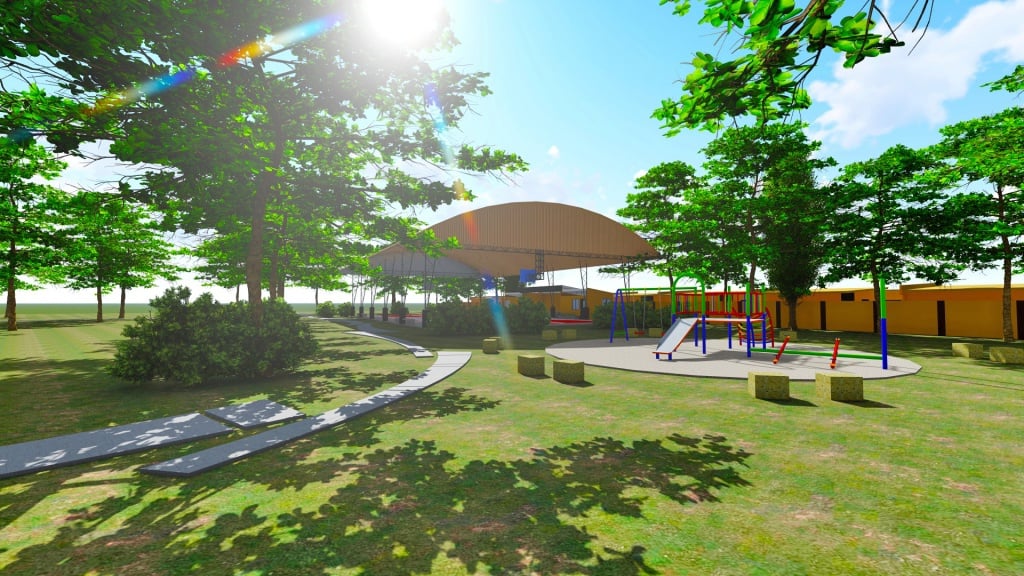 Recreational activities are often offered in malls and other parts of the city. Since the pandemic, most amenities were closed and stopped operating. Aside from that, children and senior citizens were not allowed to go outside their homes for their safety.
In Bria Homes, amenities are still accessible even without going outside the subdivision. A lot of indoor activities may be enjoyed while being near your home and being safe. Amenities such as swimming pool, basketball court, and gym are accessible in the area. These amenities may be enjoyed by the residents following the safety protocols at all times. All the amenities offered inside Bria Homes are sanitized and cleaned before and after usage.
Here are some of the amenities to be enjoyed inside Bria Homes:
a. Playground
Families, especially children, may enjoy the different attractions inside the playground.
b. Swimming Pool
This swimming pool from Bria Homes flat may be enjoyed by condo residents. The sanitation and safety of the residents are always prioritized in all amenities including the swimming pool which is enjoyed by Bria Homes community.
All of these factors, when taken into consideration, will greatly help all Overseas Filipino Workers in purchasing their affordable house and lot in the Philippines. Having your own house and lot unit is fulfilling most especially when you worked hard for it.
At this time of a pandemic, everyone prioritizes the safety of their own families. Even when you are apart from your loved ones, you will still feel at peace knowing that you have done your part in providing the best comfort they could have at their own homes you have given them. After all, nothing beats the priceless joy and satisfaction in seeing your own family happily and comfortably living at home.
BRIA Homes is a subsidiary of GOLDEN MV Holdings, Inc., .one of the largest real estate companies in the country. BRIA Homes is primed to bring quality and affordable house and lot packages and condominium units closer to ordinary Filipino families. This is the goal that drives every single employee in the company, for which the ultimate fulfillment is seeing a client happily moving into BRIA's homes.
To know more, visit their website at www.bria.com.ph, like and follow "Bria Homes, Inc." on Facebook, Twitter, Instagram, YouTube, Pinterest, Spotify, Viber Community, Telegram Channel, Kakao Talk, LINE and WhatsApp, or call 0939-887-9637.