Camarines Sur is the largest among the six provinces of the Bicol Region. The province holds a good and stable economy. It is a progressive province with many newly built and ongoing infrastructure, establishments, and buildings that creates job opportunities for locals. Aside from the fact that this is a competitive province, it is also an amazing place to live in. If you're looking forward to purchase a home in Camarines Sur, here are your choices on where to get an affordable house and Lot.
Read: Build, Build, Build Projects making Camarines Sur more Accessible to other parts of Luzon
With the initiative of one of the top and leading developers in the country, Bria Homes – the company will build the best choice communities in the province. Interestingly, there are two ongoing projects that will provide the best, high quality, and most affordable house and lot package to the Bicolanos – Bria Homes CamSur or Bria Homes Pili and Bria Homes Iriga.
BRIA HOMES CAMSUR OR BRIA HOMES PILI
Bria Homes Pili or also known as Bria Homes CamSur is the very first project of your home of choice in the region. Located at the very accessible location in the Municipality of Pili the Capital Town of Camarines Sur. This project is composed of a total land area of 23 hectares. With more than two thousand (2,000) units it will create more houses for the home seekers.
Having a convenient and favorable location which is accessible to both public and private transportation it is a must to visit this place. The easy access to get to the area is one of the things you can consider. No worries for those who don't have their own private vehicle because they may take public utility vehicles such as buses, jeepneys, and van. Your 10 to 12 minutes travel from Pili Centro or 15 to 20 minutes travel time from the City of Naga is worth of time.
Additionally, Bria Community in Pili is near your essential needs such as well-known malls, big schools, colleges and universities, churches, government offices, competitive hospitals, and even jaw-dropping scenery. Truly this is a good deal for you who want to have a primary home and investment property. 
Read: 7 reasons why Living in Camarines Sur is a Good Idea
BRIA HOMES IRIGA
Bria Iriga is known to be the "City of Springs", for you can find relaxing and crystal clear springs across the area. Bria Homes Iriga is the second project of Bria in Bicol. With more or less one thousand five hundred (1,500) units this will provide enough spaces for the locals of the City of Iriga and nearby municipalities. This has a wide area of 12.3 hectares and has a location for open space beneficially for the homeowners.
This project is located at Elias Corporal Street, Barangay San Isidro, Iriga City. Near Barangay Hall of San Isidro, and a few minutes away from Land Transportation Office, Hall of Justice, and Public Attorney's Office. This is within walking distance to grocery stores and markets, gas stations, resorts, and event centers, as well as, three minutes away from churches and schools. Also, same with other Bria projects, it is indeed accessible near bus terminals, Centro Proper, and hospitals with 10 minutes travel time.
No need for you to go far from the place where you will feel at home. There is Bria Homes waiting for you in Riconada area of Camarines Sur where you can get inexpensive home but expensive memories with your loved ones.
Furthermore, Bria Homes Pili and Iriga offer affordable housing namely: Elena, Bettina, Alecza, and our newest house model Thalia. These beautiful house models are ready to serve you and your family.
A. ELENA/ ELYANA ROWHOUSE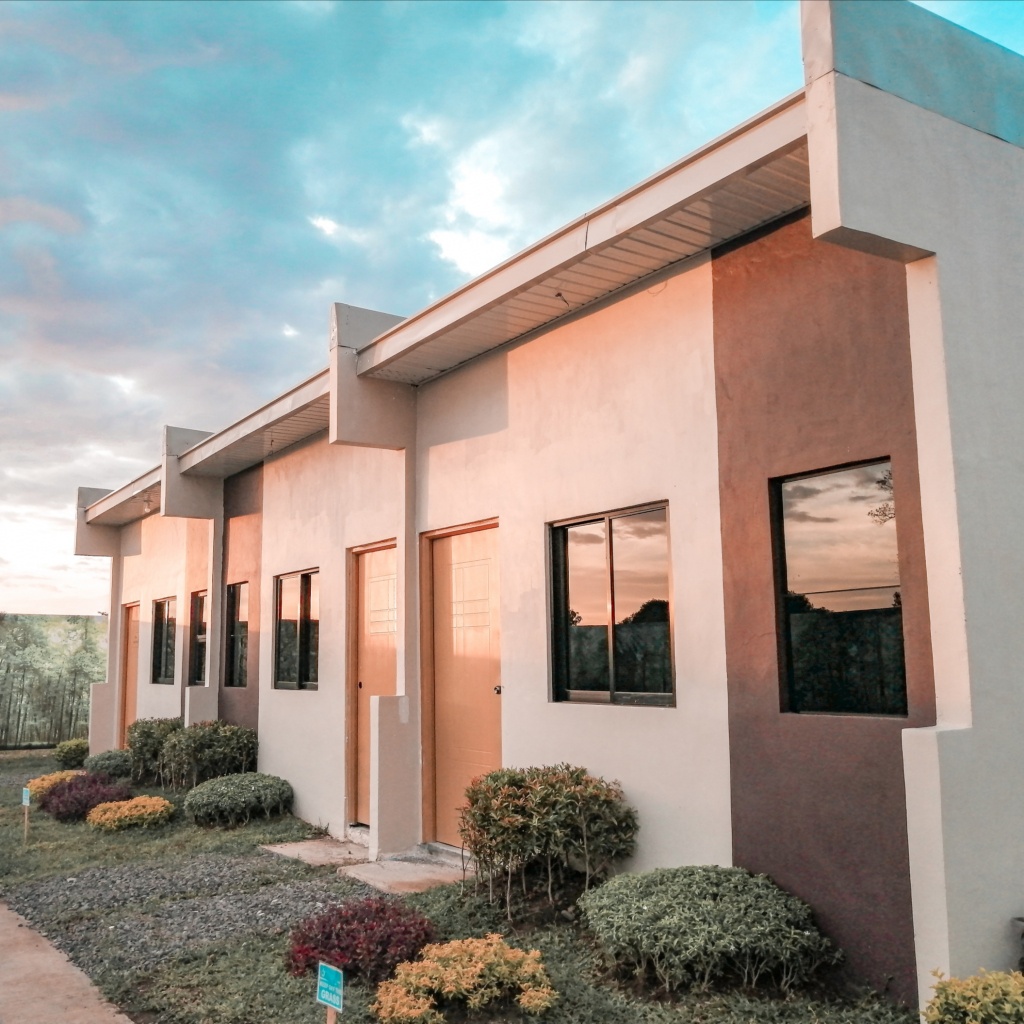 If you are looking for the most affordable rowhouse, Elena/Elyana is a good choice. This bare unit can be your masterpiece. This has a dining and kitchen area, living area, toilet and bath, provision for a single bedroom, and service area. Elena/ Elyana is suggestively for those who want to live independently or for those who are just starting their career. They could have their own space of their own choice of design.
B. BETTINA SELECT TOWNHOUSE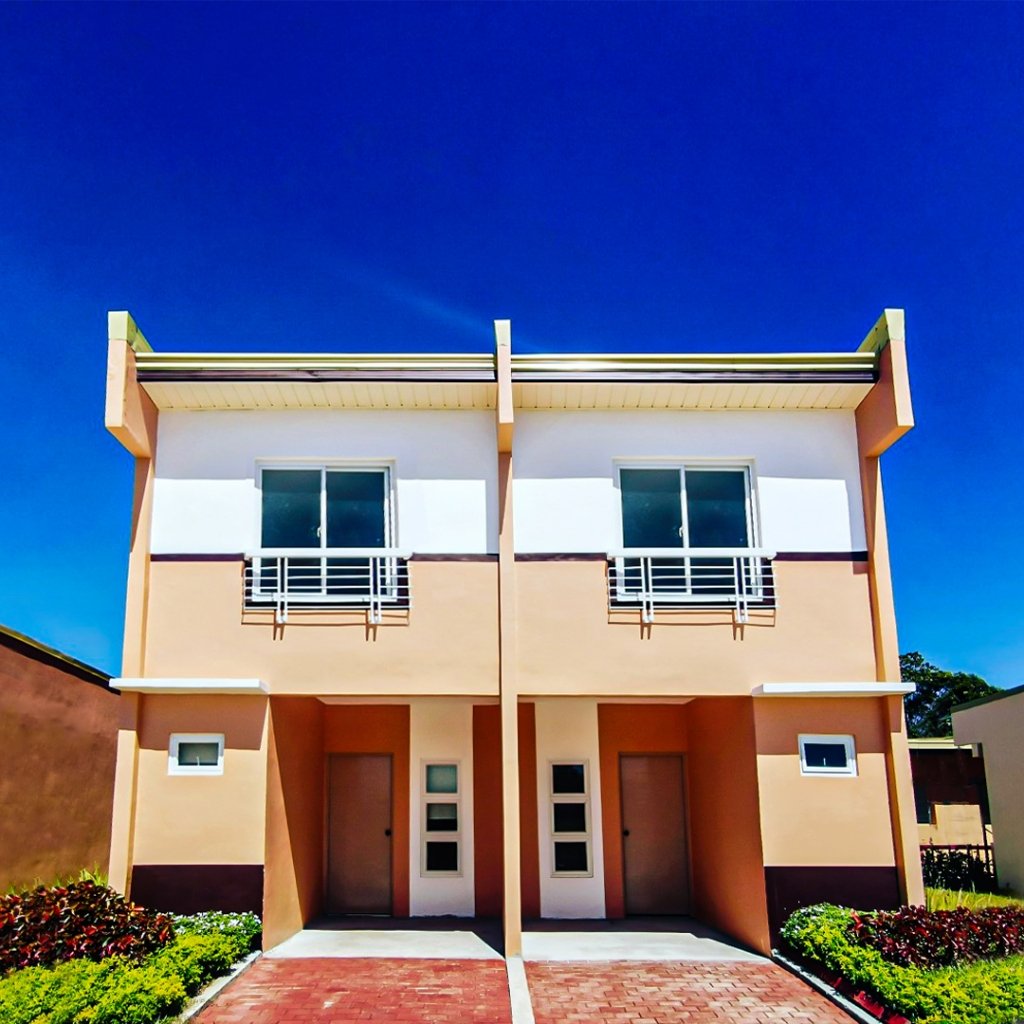 One of our newest models is Bettina Select, this is a new and improved unit. This two-story model unit is with a ceiling, painted finish walls, room partitions, and floor tiles. Provided with 2 bedrooms, it has also space for dining and kitchen, living area, toilet and bath and provision for service area and carport. The best two-story house model that offers comfort. If ever you are starting to plan for your future family this is a beautiful choice of home.
C. ALECZA SINGLE FIREWALL AND DUPLEX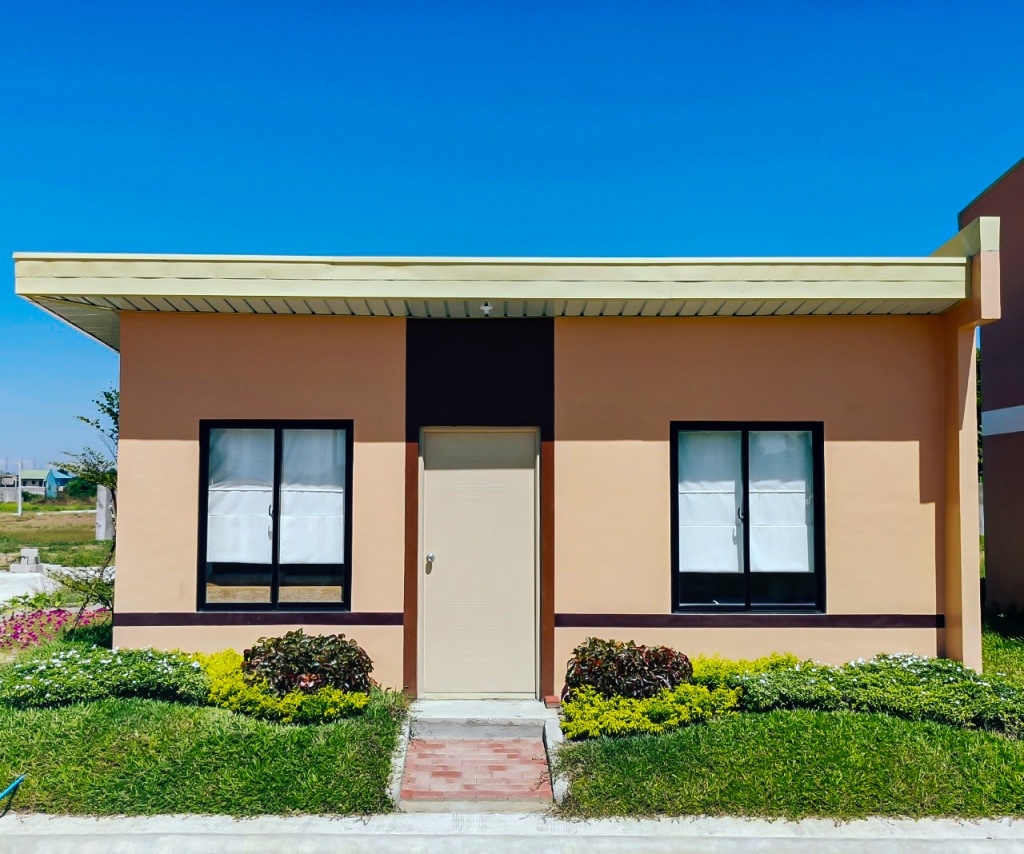 Alecza comes with Single Firewall and Duplex. This fully furnished unit is a great choice for your growing family. This model includes the following specifications: painted finish interior and exterior walls, with 2 bedrooms, and floor tiles to both common area and bath, and provision for carport. It has a wide space ready for beautification and improvement. Then you can be safe and secure together with your family.
D. THALIA SINGLE FIREWALL AND DUPLEX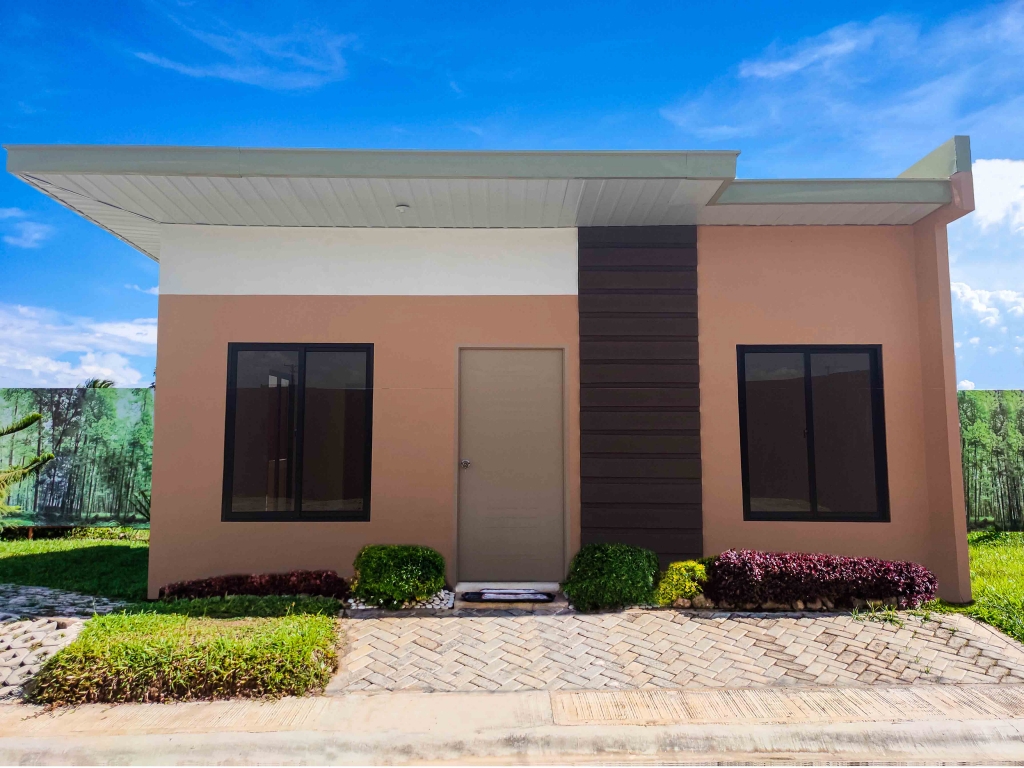 Enjoy the comfort of your home with our newest house model, Thalia. This offers a bigger space with 3 bedrooms, lanai, and provision for carport. There is also space for dining and kitchen, living room, toilet and bath, and provision for a service area. Better to relax and have fun with your family in your new home with Thalia Single Attached or Duplex.
Equally important to know that we are not just building houses but creating a community where everyone can live comfortably and freely. We want to improve the living of every Filipinos and for them to lessen their worries especially concerning the houses.
When you will ask where to get an affordable house and lot in Camarines Sur, it will always be in Bria Homes. This is not only a low-cost house and lot but with value for money quality. And since finding your own place to stay in is everyone's dream especially nowadays, better to be with this community to ensure the best living.
Nevertheless, Bria projects in Camarines Sur will not just provide and offer affordable house and lots but the best home for every family. So, why not find your way home to any of the Bria Homes projects nationwide. Explore many things and wonders in CamSur with your home of choice.
BRIA Homes is a subsidiary of GOLDEN MV Holdings, Inc., .one of the largest real estate companies in the country. BRIA Homes is primed to bring quality and affordable house and lot packages and condominium units closer to ordinary Filipino families. This is the goal that drives every single employee in the company, for which the ultimate fulfillment is seeing a client happily moving into BRIA's homes.
To know more, visit their website at www.bria.com.ph, like and follow "Bria Homes, Inc." on Facebook, Twitter, Instagram, YouTube, Pinterest, Spotify, Viber Community, Telegram Channel, Kakao Talk, LINE, and WhatsApp, or call 0939-887-9637.
Written by Monika Nasol