In a short period, COVID-19 has significantly accelerated digital transformation in different countries. Due to some restrictions by the government, people were forced to do things differently to mitigate the risk of spreading the virus, which imposed a dramatic acceleration of digital transformation. Students began attending classes remotely, the majority of employees started working from home, and some businesses appear to go more digital. The new normal may have slowed down the global economy, but it has also created opportunities for different organizations to design new business models and revenue sources.
Despite the changes imposed by COVID-19, people and businesses have adapted to the new normal, and Filipino consumer habits have shifted towards digital from visiting physical stores and malls due to restrictions of physical access. In addition to that, different industries are investing more into digital to create more opportunities and revenues.
Consequently, The Villar Group has embraced that technology will change how the world operates, and it is either you adapt or get left behind. COVID-19 has significantly changed the real estate industry. The pandemic has affected the potential buyer's willingness to visit the properties, which led to lower revenues. However, since the Villar group have always envisioned to be the leader in the real estate industry, they came up with an innovation creating virtual tours and 3D walkthrough of properties to make it more convenient and accessible for potential buyers. To utilize the massive growth of the Philippine real estate market, the Group aims to develop technology that will be useful in their business. Moreover, the embracement of digital technology has helped the company gain a significant online presence and reach to provide the best properties to Filipinos.
Villar Group Convention (ViCon): Virtual Property Expo
The first and the biggest of its kind, The ViCon gathers the country's largest real estate brands in one giant virtual property expo that allows the attendee to choose from different properties whether it is a desirable home, affordable properties, investment, or commercial space. The virtual event will exhibit captivating properties of different brands in the real estate industry namely, Bria, Golden Haven, Brittany, CrownAsia, Vista Residences, Camella Manors, Camella, Lessandra, Lumina, and Vista Mall.
"THE BRANDS"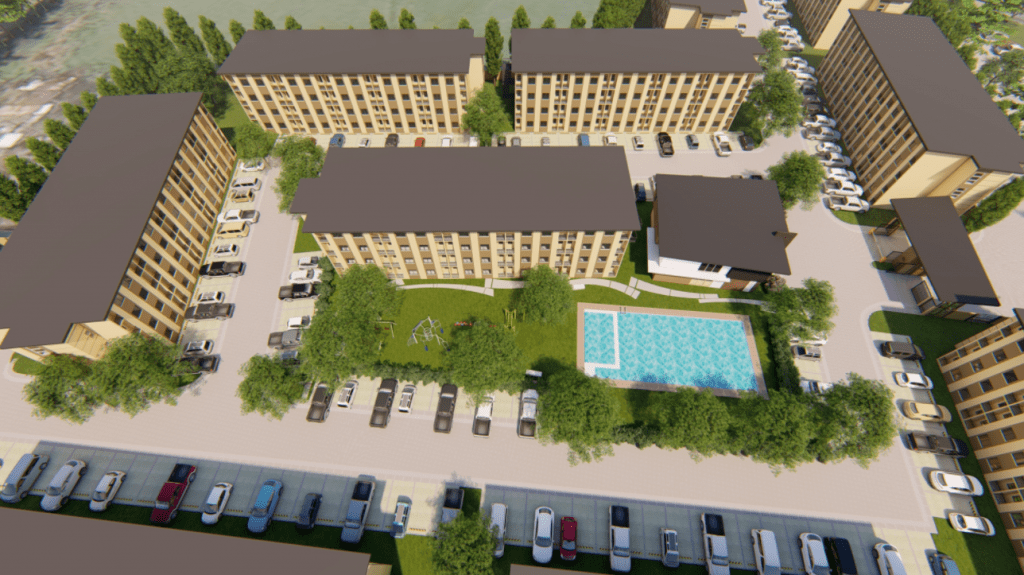 1. Bria (Filipinos Home of Choice)
Are you looking for an affordable house and lot for sale with top-class amenities? Bria Homes, the fastest-growing housing developer in the Philippines offers affordable houses and lots to every Filipino who aspire to acquire their dream homes with quality. From mass housing development it now offers different brands in the property market. Bria aims to improve the quality of life of underserved market segments through the 5 brand pillars; Mura (Affordable), Mabilis (Fast construction), Maganda (Pleasant Communities & Quality houses), Mahusay (Good Service) at Malapit (Within proximity).
House and Lot
Bria Homes aim to provide quality and affordable house and lot to ordinary Filipino families. However, even with the affordable prices, some Filipinos are still having a hard time purchasing their own houses. Consequently, Bria Homes want to enable every Filipino to achieve their own home by offering the availability of PAG-IBIG housing loan and bank housing loan.
Until now, BRIA offers a wide cluster of reasonable house and parcel bundles with over 50 branches nationwide and still expanding to maintain the reputation of being the home of choice for average Filipino workers who wanted to invest in a home that is both high quality and affordable. Moreover, Bria ensures that their communities feature easy access to different establishments such as schools, hospitals, churches, and commercial establishments to remain a coveted feature, as does their access to major roads and highways to abbreviate the travel time of their clients.
Condominium
The transformation of Bria from mass housing development to offering different brands in the market resulted in providing affordable condominium units with a quality living experience and modern conveniences.
Currently, Bria launched Astra Vertical Villages which is a contemporary mid-rise condominium development that offers sufficient space and a strong sense of community to young and aspirational Filipinos. Bria Astra is nothing like compared to others, Astra's creative idea of the 'town life' offers an energetic option in contrast to the dull and bleak private pinnacle blocks we find in the enormous urban areas. Each pinnacle makes up a sizable town, where clients appreciate comfortable and private co-living in exquisite stroll-up structures.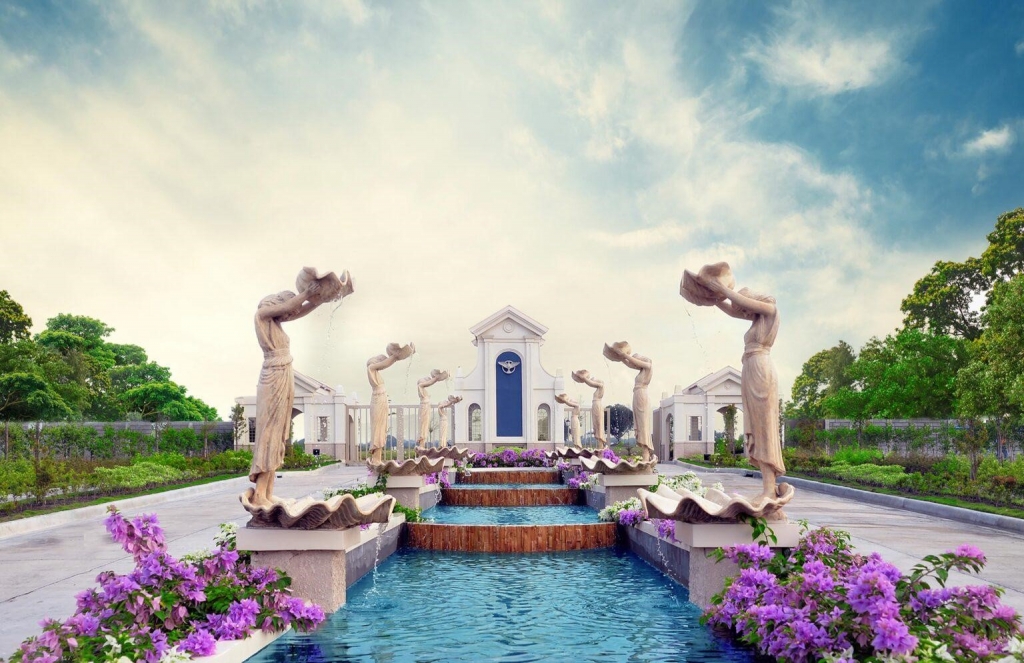 2. Golden Haven (The Largest Chain of the Most Beautiful Memorial Parks in the Philippines)
Are you looking for an investment with high returns? Golden Haven Memorial, one of the largest and most beautiful chains of memorial parks in the Philippines with over 30 locations nationwide offers premium death care services, and prime memorial lots recognized as the most lucrative real estate investment in the country today with an average of 20% annual value appreciation which makes their brand more appealing to investors.
Memorial lots
Golden Haven offers four basic lot packages which are lawn lot, garden niche, family patio, and family estate. Currently, Golden Haven thrives to become the leader in professional Death Care development, and the brand assure that they provide quality service to our clients, which separates them from the average. Among the death care industry, only Golden Haven Memorial Parks projects high appreciation value of memorial lots. The primary reason for their high appreciation value is that they have the most beautiful and expansive memorial parks, which is a valuable factor when choosing memorial lots as an investment.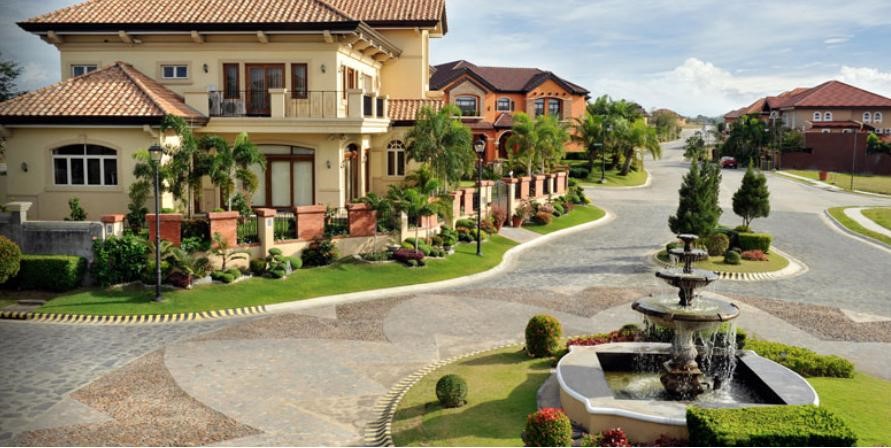 3. Britanny (Beautiful Luxury Properties)
Are you looking to live a luxurious life in the Philippines? Brittany Corporation is the first to bring and develop desirable home communities that offer luxurious properties. The properties offered are wealthy in character and refined in their topical allure. Roused by the world's most beautiful locations, the community carries these delightful places nearer to the homes of the advantaged minority.
Crosswinds Tagaytay
Brittany provides the experience of peaceful living in a private sanctuary surrounded by homegrown pine trees and calming sights and sounds with a touch of luxury. Brittany offers luxury lots, luxury houses, luxury condo units, and townhomes in the area.
Sta. Rosa
This project caters you to live a classic American lifestyle in luxury with the experience of the nature reserve. The community is located where there are no tall structures, no uproarious city life, and no interruptions, simply the delicate breeze permitting you to luxuriate in your own extravagance house and parcel away from home
Vista Alabang
An award-winning housing development that offers Italian-inspired luxury houses and lots in the Philippines represents Portofino Alabang. The properties in the area offer an Italian-roused masterpiece of fantastic extents that ooze exemplary old-world appeal in each viewpoint an extravagance home's plan.
Lakefront Sucat
Offers luxury house and lot that gives off a Neo-Victorian house in San Francisco, USA experience living. Surround yourself with luxury and start enjoying the charming San Francisco atmosphere with peace and serenity.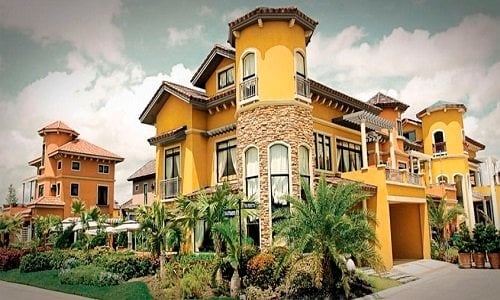 4. CrownAsia (Premium Residential)
Are you a young professional looking for a future home or solid property Investment? Crown Asia offers premium houses and stays committed to building premium homes for youthful experts searching for their future home or property venture. The company wants to cater to the best properties for upper-middle-income families and individuals.
House & Lot (Cavita, Sucat, Laguna)
Crown Asia offers a delightful community unlike any other. Properties vary from different styles such as Italian home-style, American countryside, Neo-Victorian, Bohemian lifestyle with elegance, beauty, and sophistication to give you the experience of living life in perfect balance.
Condominiums (Mandaluyong, Baguio, Makati, Sucat, Ortigas, Cebu, Laguna)
Whether it is a place to live or an investment, Crown Asia provides you different condominiums with the fusion of nature and modern conveniences that are envisioned to provide a well-balanced life experience to every client.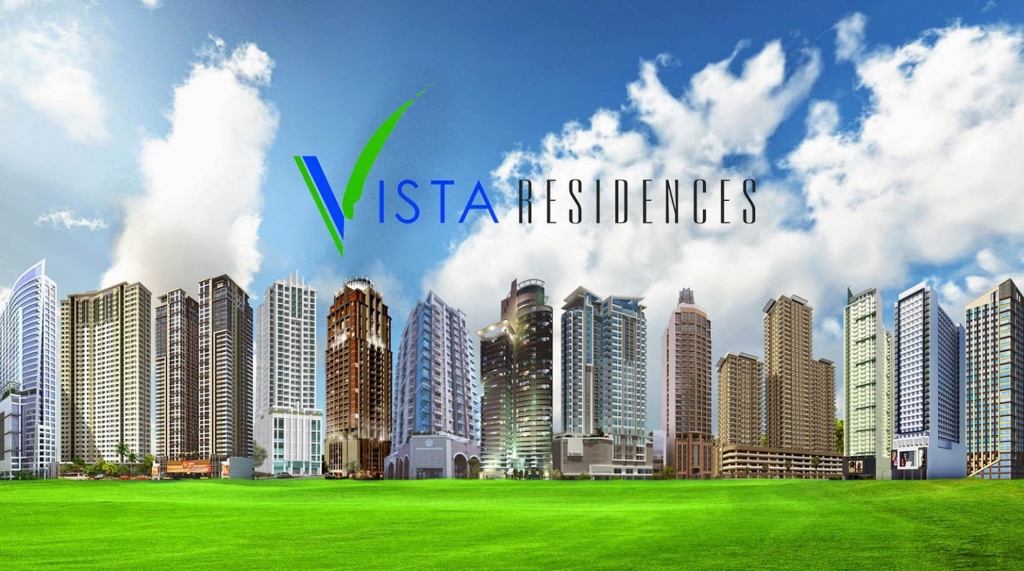 Are you looking for a condominium that offers convenience, comfortability, and security? Vista Residences has been catering to the needs of Filipino, foreign investors, young professionals, and students in terms of convenience, comfort, and access to almost everything in a condominium.
Condominiums (Baguio, CDO, Makati, Mandaluyong, Manila, Pasig, Quezon City, Taguig)
The strategical position of Vista Residence properties benefits the clients and the value appreciation of property which has been beneficial to our investors over the years. Vista Residences offer different condo properties situated close to colleges, cities, or get-away destinations.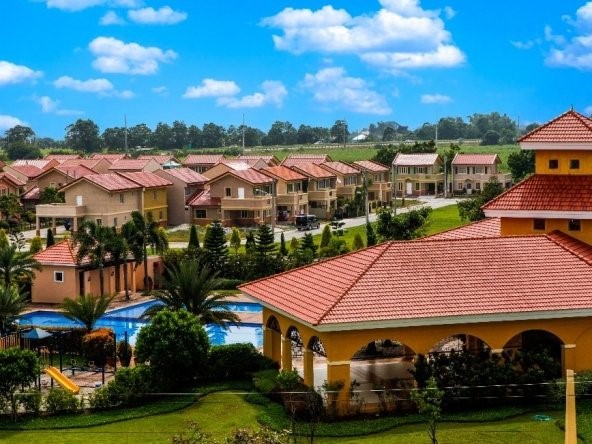 6. Camella (Top Quality Homes)
Are you looking for a high-quality home with green spaces without taking you far from the convenience and accessibility of urban lifestyle? Camella offers a wide selection of high-quality homes designed with stunning themes.
House and Lot
Camella values its great scenes the whole way across the country. Every one of its townships is situated around business regions, transport center points to give its inhabitants bother free living experience, schools, general stores, shopping centers, clinics, church, and attractions effectively with Camella the producer of townships that support your family achieving a perfect living. The brand offers sights natural surroundings and a refreshing breeze that gives a wonderful experience to the client. Camella also provides beautifully landscaped areas dedicated to the clubhouse with a basketball court and amenity area, wellness area, fitness gym, butterfly sanctuary, bird aviary, walking trails, pine trees, and jogging paths that suit your dream communities.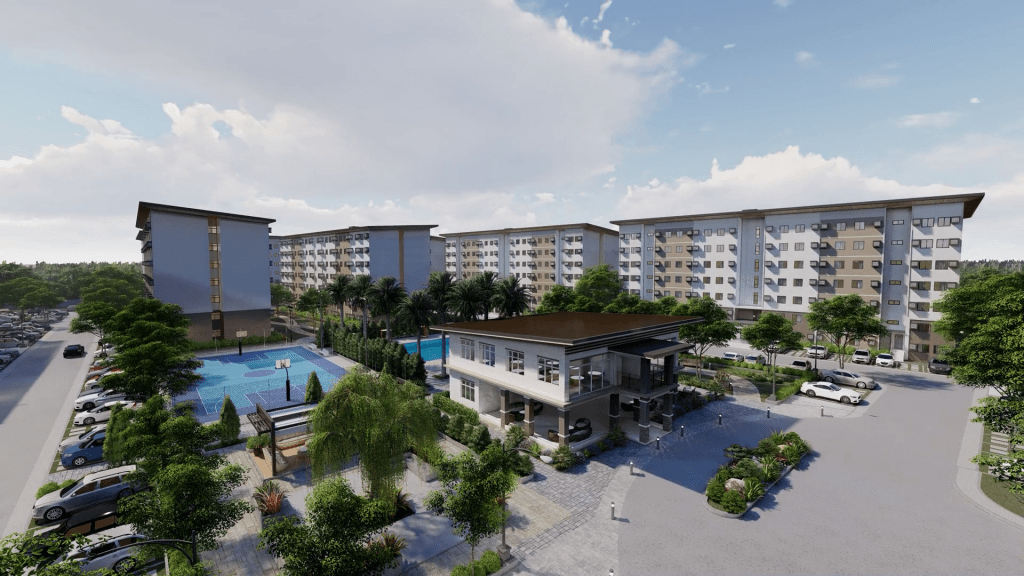 7. Camella Manors (Affordable Condominiums)
Are you looking for affordable condominiums with an all-in lifestyle package? The newest mid-rise condominium development offers top-quality vertical villages in highly urbanized location nationwide with stylish resort-themed amenities.
Condominiums (Davao, Palawan, Butuan, Bacolod, Batangas, Caloocan)
Camella Manors is committed to becoming the next big player in the condominium market and in every project they make sure that it is in a prime location, suburban environment, has good security and wellness, very affordable, and practical home investment. Additionally, Camella Manors is strategically located in neighboring malls, restaurants, groceries, and other establishments to provide convenience to their clients.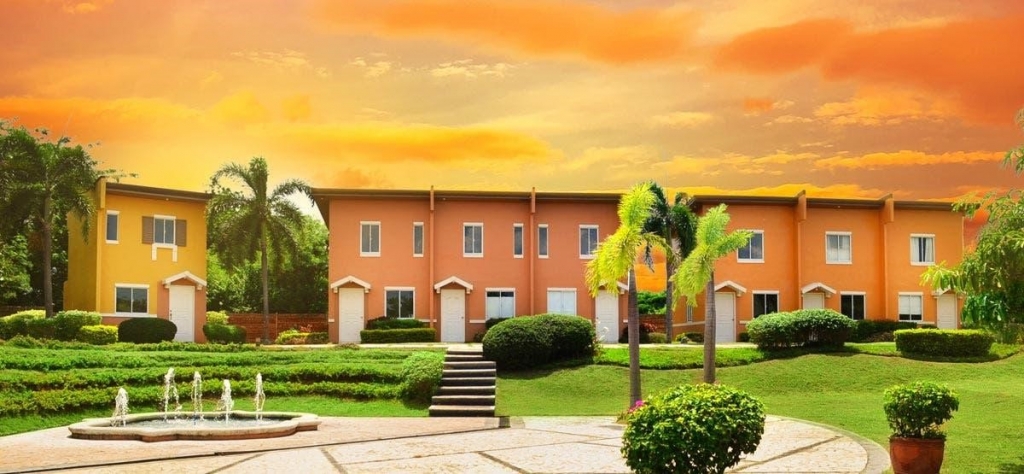 8. Lessandra (Beautiful homes in a safe and secured community)
Are you looking to live in a safe and secured community? Lessandra offers affordable houses and guarantees that every Filipino can lead a truly satisfying life. The brand provides convenience and satisfaction to homebuyers with its flexible payment schemes and seamless digital buying experience. Lessandra primes itself as a beautiful home and a smart investment choice you can avail yourself and for your family.
Houses and Lots
Lessandra offers houses at an affordable price with the option to avail bank financing and in-house financing options. The brand primes itself in providing safety and security to its clients with 24/7 CCTV, and high fence protections to assure that the homeowners will have a worry-free living in the community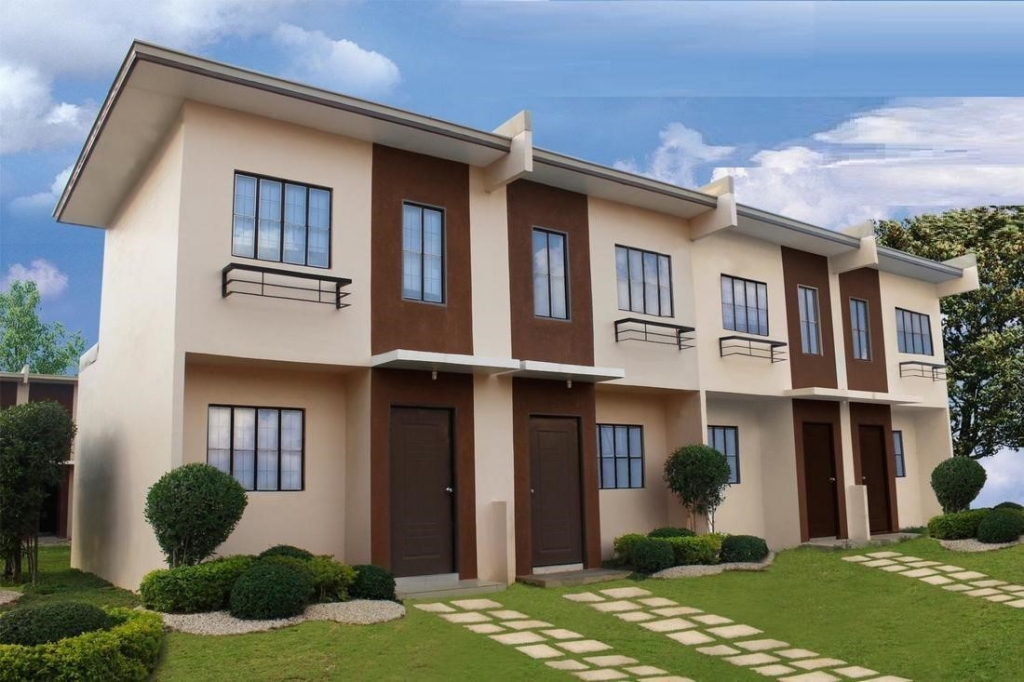 9. Lumina (Affordable and Quality Homes)
Are you looking for a home with affordability and practicality? Lumina, a brand that engaged in economic and socialized housing offers affordable homes built of high-quality materials. The brand spares no expense in developing the community.
House and Lots
Lumina offers properties as low as 500,000 with the option to do a housing loan if qualified. The affordable housing price does not stop the brand to provide master-planned communities such as community halls, basketball courts, mini gardens, and playgrounds. Moreover, the properties are strategically located near schools, hospitals, businesses, and leisure centers which provide every client the pride of homeownership.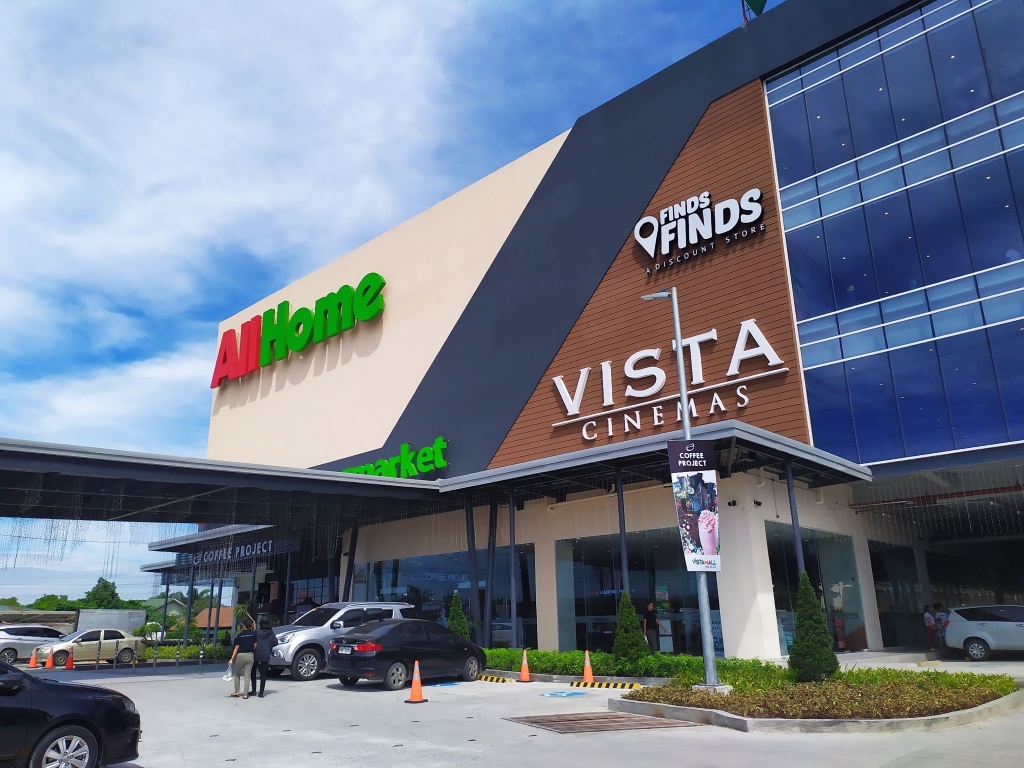 10. Vista Mall (Major Shopping Retailer in the Philippines)
Are you looking for a commercial space for your own business? Vista Mall, one of the growing major shopping mall retailers in the Philippines offers commercial space. With over 20 branches nationwide, Vista Malls contains supermarkets, pharmacies, retail shops, and other essential services like home improvement and repair shops, cinemas, entertainment centers, personal services, restaurants, and other food establishments. The demand for commercial spaces of the mall has been strong which makes the brand more optimistic in the industry to expand more. Furthermore, Vista Malls is a shopping center chain of real estate developers Vista Land established and led by Filipino billionaire and previous politician Manuel Villar.
BRIA Homes is a subsidiary of GOLDEN MV Holdings, Inc., one of the largest real estate companies in the country. BRIA Homes is primed to bring quality and affordable house and lot packages and condominium units closer to ordinary Filipino families. This is the goal that drives every single employee in the company, for which the ultimate fulfillment is seeing a client happily moving into BRIA's homes.
To know more, visit their website at www.bria.com.ph, like and follow "Bria Homes, Inc." on Facebook, Twitter, Instagram, YouTube, Pinterest, Spotify, Viber Community, Telegram Channel, Kakao Talk, LINE and WhatsApp, or call 0939-887-9637.
Written by Zores Declaro