Today, the phrase "new normal" has been thrown around casually, but do people really know what the new normal implies?
As the pandemic shows no signs of letting up, individuals are starting to come out of isolation and are struggling to live in a world riddled with a deadly virus. Resultantly, medical professionals have collectively developed a set of practices and habits that would enable us to co-exist in a time wherein even the most minute social interactions can be potentially dangerous.
In just a year, so much of how we live has changed. Masks have become commonplace; social gatherings are limited, and people are encouraged to work and study from home–these are just some of the things that make up the new normal. Indeed, the pandemic has reshaped our routines and how we go about our lives, and adapting to the new normal is just the tip of the iceberg.
Businesses in various industries are affected, but even those that managed to survive are striving to remain afloat. Businesses in whatever sector are doing whatever they can to cater to a world where hygiene and cleanliness are paramount considerations.
For this reason, companies in various sectors have come up with ingenious ways to ensure that their products and services are primed for the new normal—particularly the real estate sector. Enter BRIA Homes, one of the leading house developers in the country.
Poised as one of the key players in the real estate industry, BRIA Homes continues to be a pivotal force behind the success of providing modern and affordable house and lots for all Filipinos.
Today, BRIA Homes has more than fifty projects across progressive cities in the Philippines. As a result, they continue to live up to their promise of providing homes for Filipinos while simultaneously addressing the housing problem that has been plaguing the country.
Staying true to their commitment to being the Filipinos' home of choice, BRIA Homes has ensured that they are up to speed with the new normal.
10 ways to adapt to the "new normal"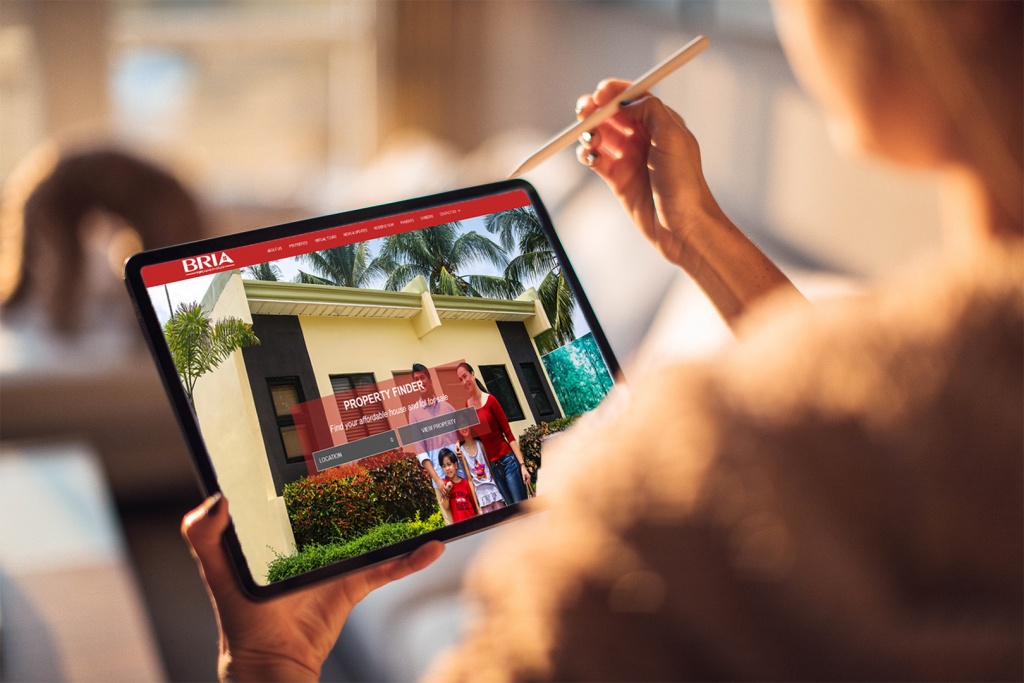 1) Boosting digital efforts
To make home searching endeavors safer and more convenient, Bria has taken measures to improve its online transactions. In this time and age, technology plays an integral aspect in the manner Filipinos live and seek new homes.
With the company's online reservation and payment mechanism, any house-related transactions have not only become more accessible for Filipinos but safer as well.
Throughout the pandemic, Bria Homes has held digital open-house events, live selling, and virtual tours of its properties to ensure that Filipinos everywhere and anywhere can conduct their home and community search—even in the safety and comfort of their own homes.
2) Adhering to health protocols
At Bria Homes, the health and safety of homeowners are paramount considerations. That said, communities that bear the brand all comply with the health protocols.
Regular disinfection of common areas is done, and social distancing is encouraged. Residents and staff are also advised on proper handwashing and sanitation.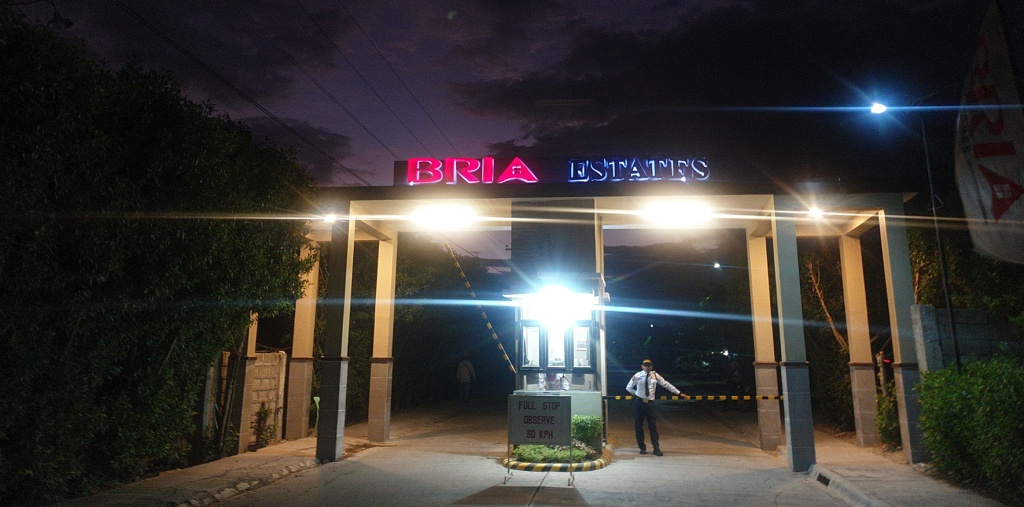 3) Keeping communities safe and secure
The meaning of safety and security goes beyond just strict compliance in Bria Homes.
To ensure that homeowners remain safe and secure in their homes, Bria communities are equipped with guarded entrances and exits, perimeter fences, and 24/7 CCTV coverage. In this way, residents can sleep with ease at night, knowing that they are adequately protected.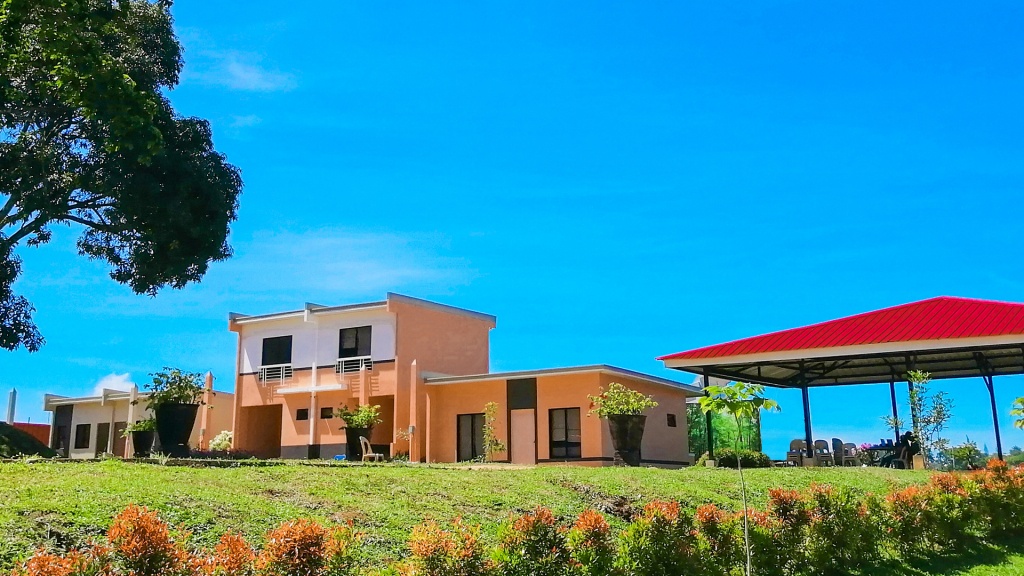 4) Prioritizing well-designed homes
Weathering this pandemic has compelled a majority of the Filipino population to stay indoors. After the pronouncement of lockdowns and with outside movement largely limited, Filipinos have developed a new appreciation for homes. In this regard, well-designed houses are paramount.
Bria is known for building homes that are of quality while being friendly on the budget. The brand's house and lot packages in various communities include spacious bedroom areas, dining and kitchen areas, toilet and bath, a living room as well as a provision for service area (for economic houses).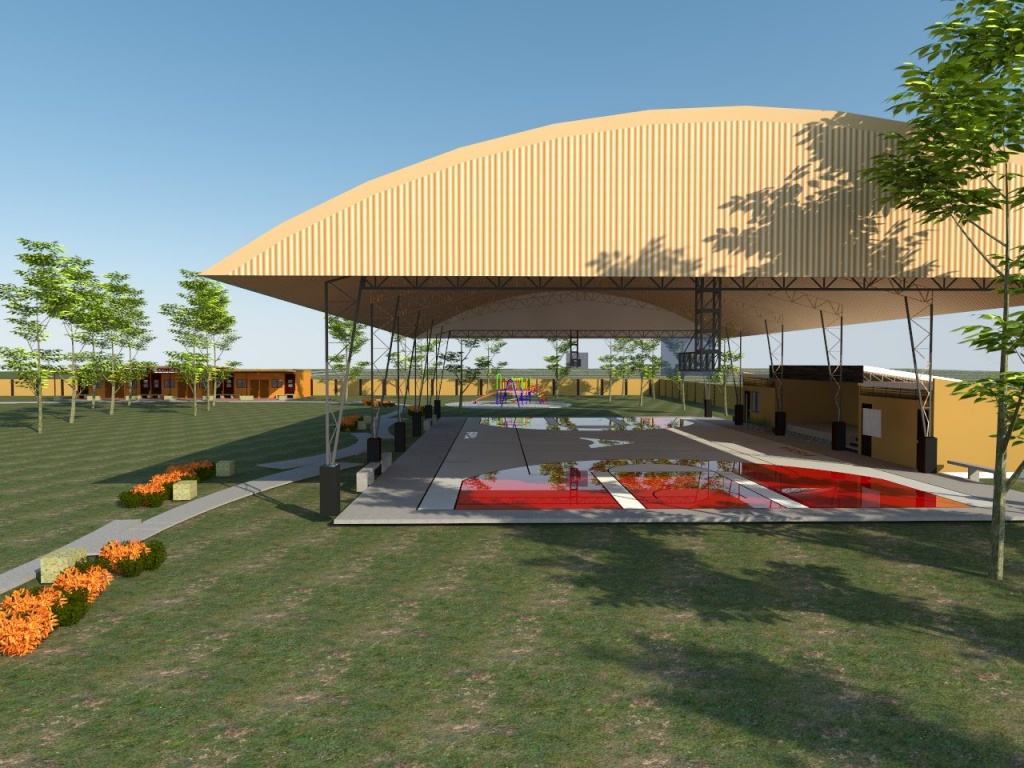 5) Putting modern and sensible amenities
As most homeowners are encouraged to stay at home and limit their time in public areas, amenities that make sense are now more critical than ever.
Bria communities feature recreational amenities for their residents to enjoy. With multi-purpose halls, jogging paths, playgrounds, and green open spaces, Bria residents have everything they need to enjoy the community they live in fully.
6) Offering reliable services
As one of the leading house developers, it is inevitable for Bria to have a well-trained staff that provides reliable services to Bria homeowners as well as prospective customers.
For convenience and accessibility, clients and Bria residents are given digital access. In this way, their concerns and inquiries are immediately attended to without having to go all the way to a physical office.
7) Ensuring quality affordable homes
Bria Homes ensures that quality modern homes are within reach of Filipinos by making them affordable. The company has always stood by its effective formula wherein a house and lot's affordability does not compromise its quality.
As a result, Filipinos are able to purchase a quality modern home without breaking the bank.
8) Offering flexible payment schemes
As the pandemic has devastated many sectors in a myriad of industries, a majority of Filipinos are left jobless and bereft of a money-making living. While Filipinos continue to adapt to unemployment and look for ways to earn a profit on the side, it is imperative that they search for a home that is not only affordable but allows them flexible payment schemes as well.
Bria projects offer its prospective clients and homeowners convenient payment methods such as bank financing and Pag ibig funding.
9) Choosing strategic locations
Ensuring utmost accessibility and convenience, Bria has situated and continues to situate their projects in major and progressive towns and cities.
Such locations are close to various points of interest, such as hospitals, schools, commercial establishments, places of worship—all of which have access to major thoroughfares.
10) Allotting provisions for expansion
To ensure that their homes can accommodate the varying and growing needs of families, Bria has adequately provided space in its houses.
In a similar vein, the housing company sustains and continuously promotes its growth by building more projects nationwide to cater to even more Filipino homeowners.
BRIA Homes is a subsidiary of GOLDEN MV Holdings, Inc., .one of the largest real estate companies in the country. BRIA Homes is primed to bring quality and affordable house and lot packages and condominium units closer to ordinary Filipino families. This is the goal that drives every single employee in the company, for which the ultimate fulfillment is seeing a client happily moving into BRIA's homes.
To know more, visit their website at www.bria.com.ph, like and follow "Bria Homes, Inc." on Facebook, Twitter, Instagram, YouTube, Pinterest, Spotify, Viber Community, Telegram Channel, Kakao Talk, LINE and WhatsApp, or call 0939-887-9637.