Ever since environmental problems have been brought to the public's attention, scientists, environmentalists, and just the majority of people have been urging everyone to take part in reducing waste. But what is waste? Why should we cut down on it? How do we reduce them? What are the ways to reduce waste at home? We have so many questions since the attention on this topic is relatively fresh due to the current dire and worsening condition of our ecosystem.
Waste refers to all objects or materials that no longer have a use or purpose and is therefore discarded or thrown away. Examples of waste are paper waste, packaging waste, food waste, and organic waste.
The lattermost term, "throwaway", has developed into a culture where people consume and consume, then dispose of when it loses value. This is preferred over the three R's of sustainability: Reuse, Reduce, and Recycle.
If "throwaway culture" continues to linger, Earth will keep on suffering.
Global warming will exacerbate, landfills will pile up, and energy will be wasted, among many other possible consequences.
For the sake of sustainable development, the best course of action is a lifestyle shift to being more sustainable. And what better way than to start at home.
Here are seven ways on how you can reduce waste at home.
1. Use reusable or eco-bags, especially in grocery shopping.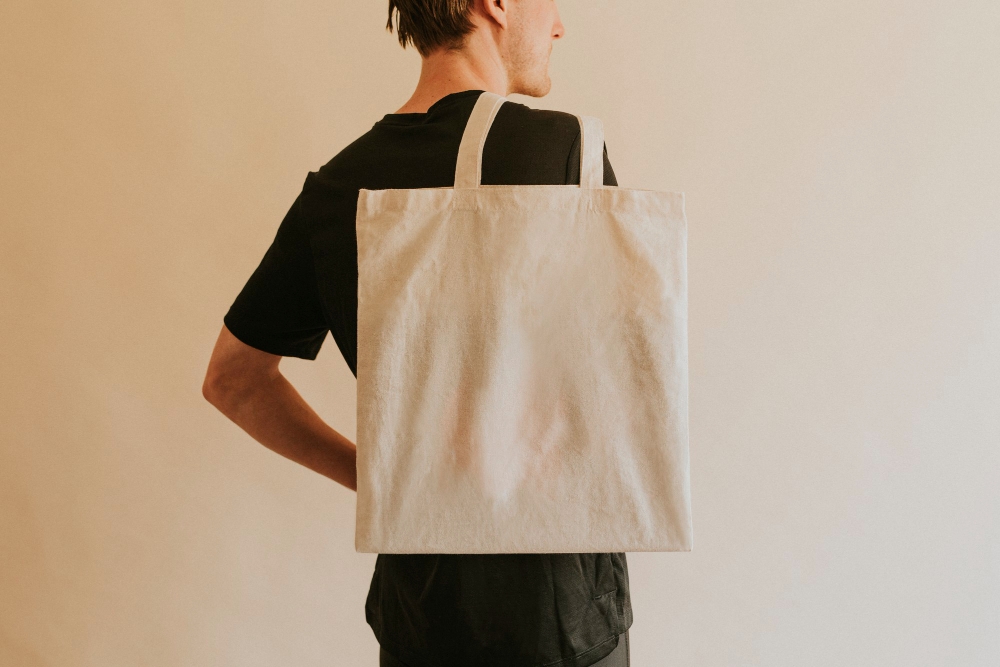 Plastic bags are often used in grocery shopping and to store household waste. Plastic bags are also often viewed as the number one perpetrator against global warming; the number one waste.
A common scene in grocery stores is someone pushing a cart loaded with plastic bags. In some instances, if the items are too heavy, an extra plastic bag is used.
On the flip side, using reusable bags that are sturdy like eco-bags.
Since they are used with cloth, eco-bags not only have multiple ways to be utilized, they can be used multiple times. Just wash them if they get soiled. At the same time, you also save money from buying multiple bags.
Also, standard eco bags are constructed to carry heavy loads.
The use of eco-bags is indeed commonplace. A vast majority of shoppers use eco-bags as their reusable grocery bags. The commonalities of these bags make them easy to find and purchase.
2. Reduce waste at home by stocking up on reusable containers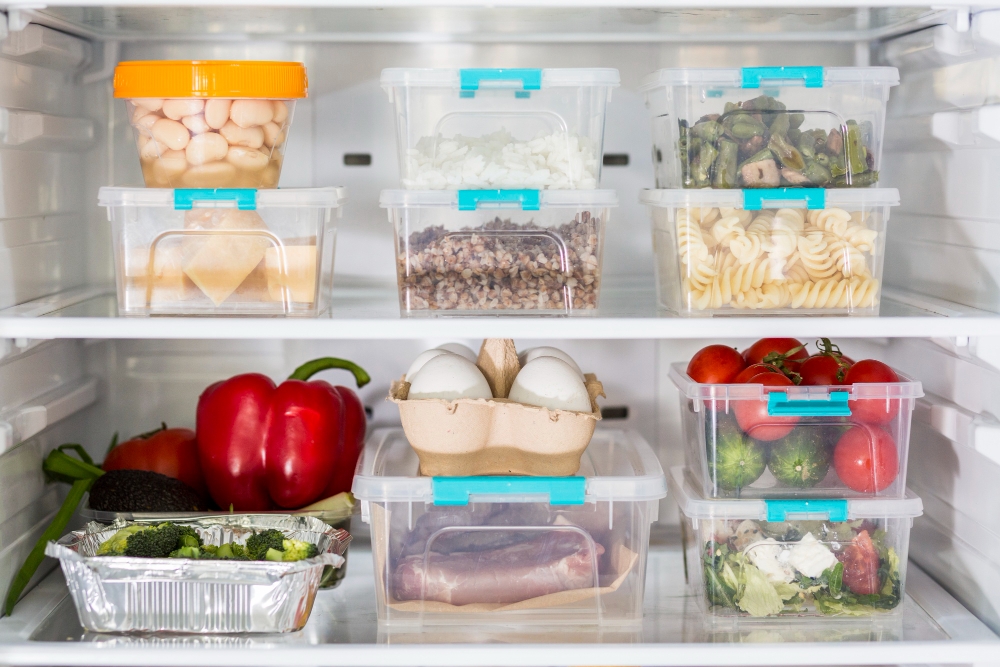 Food containers are commonly used for containing leftovers in the refrigerator. Some are capable of being microwavable.
Unfortunately, especially in a Philippine setting, these food containers sometimes are not microwavable and may contain harmful plastic toxins. Worst of all, these food containers are meant for single use only.
On the other hand, reusable containers are designed to hold more food, are more stable and sturdy, are microwavable, a better alternative for takeout, and can be used multiple times.
3. Bulking up over single-serve + refillable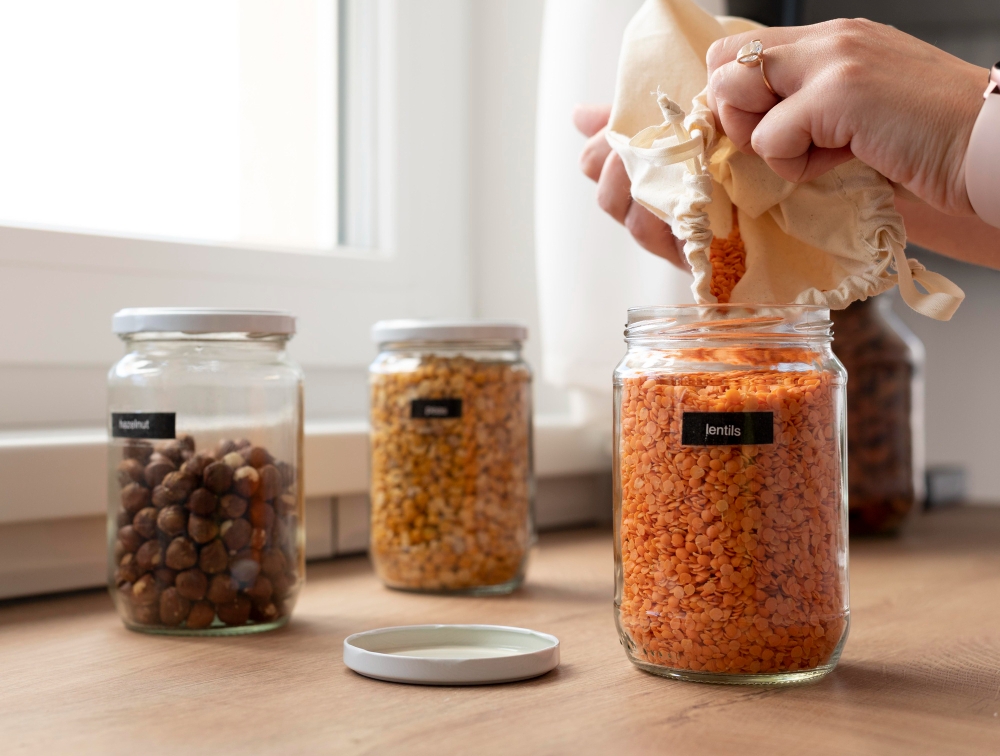 The main factor when purchasing single-serve products over buying products in bulks is frugal — single-serve products are cheaper upfront. That being stated, it is easier for a consumer to purchase the current cheaper item.
If that aforementioned factor is economical, then it is only a matter of budgeting to realize that stocking up and bulking is the better alternative.
While single-serve products are cheaper, products bought in bulk will help the buyer save more money long-term.
In addition to this, stocking up means less anxiety surrounding running out of stock and fewer trips to the supermarket.
4. A glass of water over water bottles/coffee mugs over coffee cups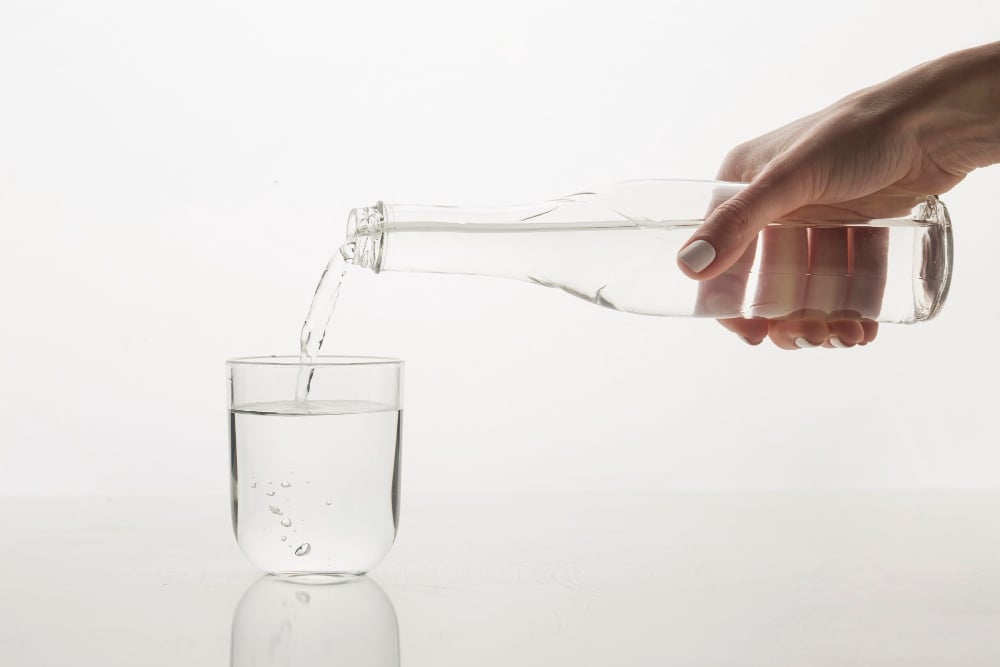 Starting with water bottles, it has been proven that PET bottles are highly recyclable. Nevertheless, they are still plastic and the whole point of sustainability is to reduce as much plastic as possible.
For a household, it is better to stock up on water storage and many drinking glasses in place of bottled water.
For coffee cups, they are usually referred to as disposable cups. However, due to the inside coating on the cup, these cups are not recyclable.
Instead of these cups, invest in coffee mugs or travel mugs. They are better at holding coffee and reusable.
5. Have e-waste recycled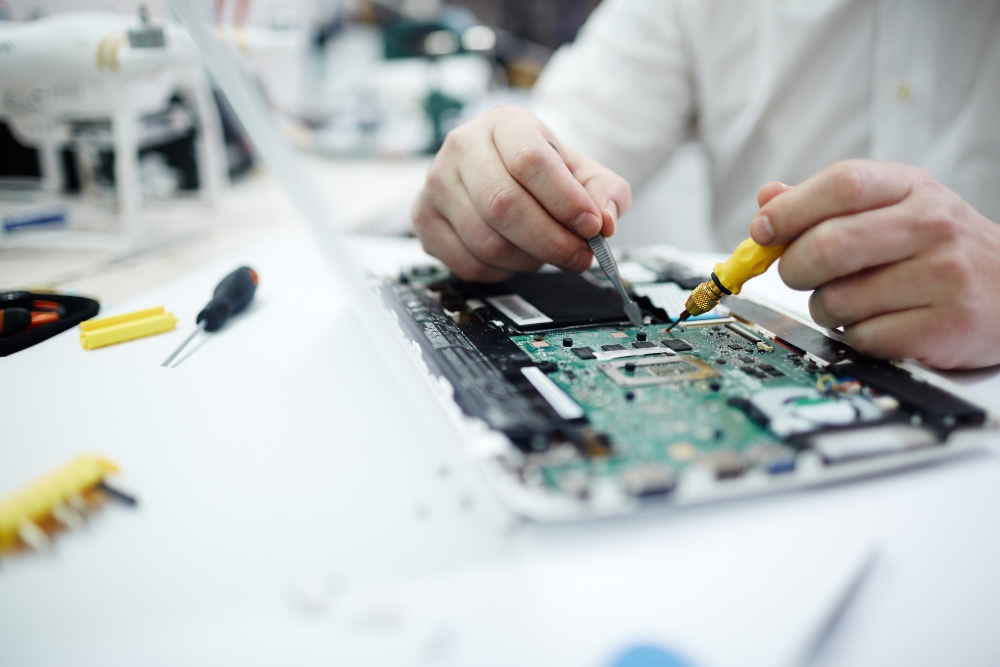 Have an old computer, laptop, phone, console, or TV that is not being used or is rudimentary? Have it recycled, albeit properly.
E-waste recycling can be difficult, particularly in regards to issues concerning electronic landfills. Electronics may contain harmful chemicals. So it is best if it is dropped off with professional personnel who can handle the electronics with chemicals.
In addition to this, electronics can easily be reused when fixed by tech people using salvageable parts.
6. Join Buy-and-sell groups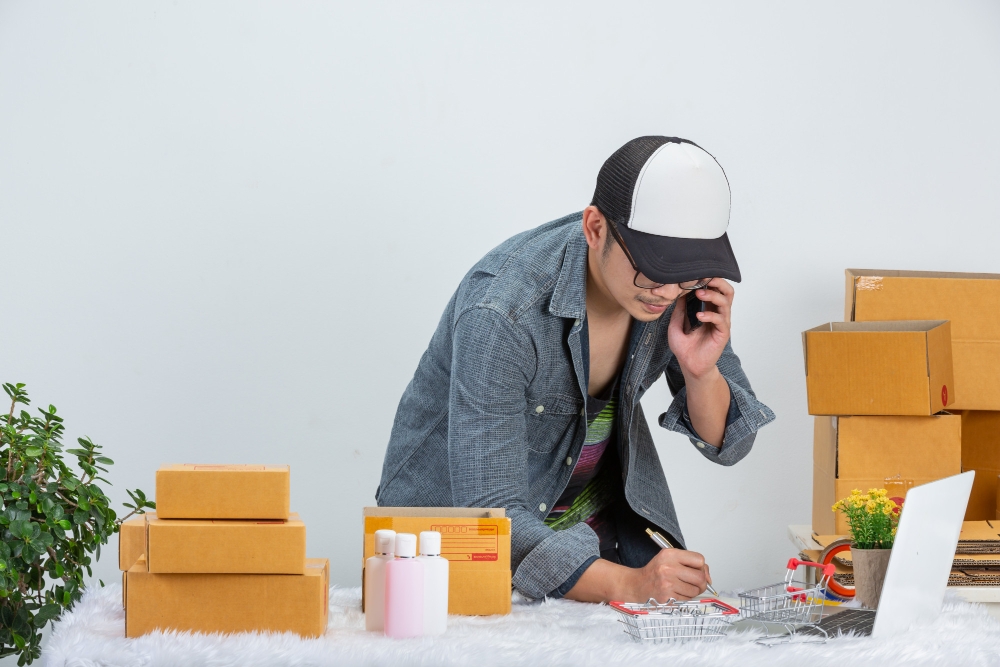 The best way to combat "throw-away culture" is through participating in buy-and-sell groups.
As a seller, instead of throwing away an item and contributing to the problems brought about by increasing landfills, someone may be interested in purchasing that specific item that is not being used anymore.
So something that was supposed to be thrown away is not just being used by someone else, the seller makes a profit from this.
On a different note, as a buyer, it is cheaper and more Earth-friendly to buy second-hand items from a buy-and-sell.
One, most of the items on sale on these groups are of high quality and perfectly capable of still being used. Since it is second-hand, it must be sold at a cheaper price. So as a buyer, a high-quality item was purchased at a lower price, which is always beneficial for the buyer.
Second, similar to the perspective of the seller, making that purchase is Earth-friendly since an item that potentially could have ended up in a landfill is now being used by the buyer.
From the aphorism: "One man's trash is another man's treasure", it is imperative that this is followed by consumers. It is also important that that trash does not stay as trash and contribute to the landfill.
7. Reduce waste by selling or donating old furniture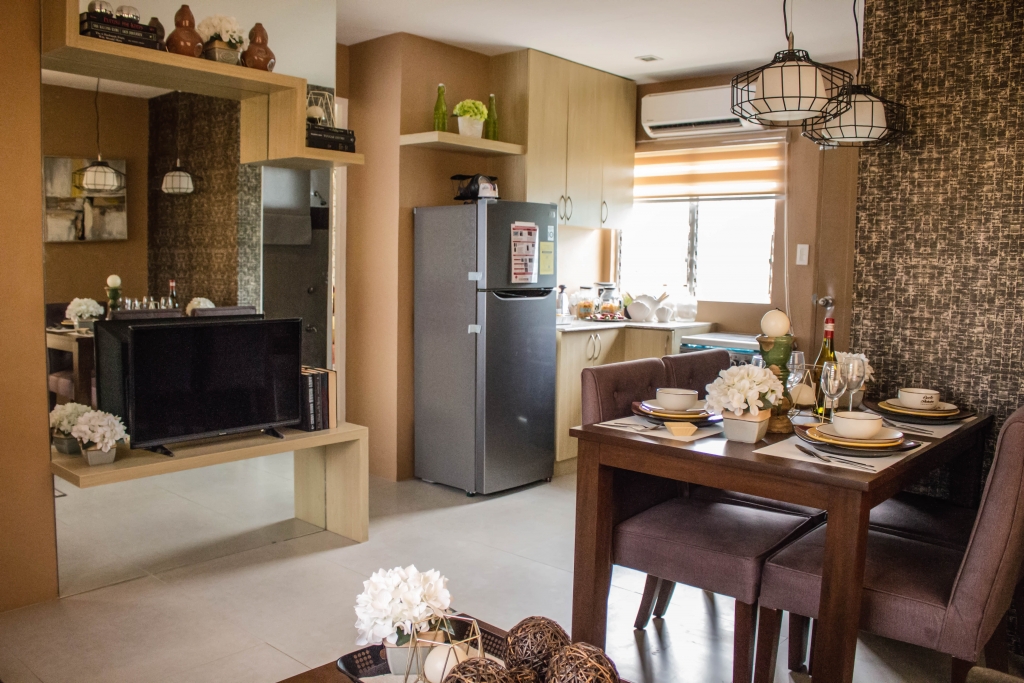 Furniture carries the load in improving the overall aesthetic of a house. However, insufficient furniture can make a house look empty and gloomy. Consequently, too much furniture can be frustrating since the house has no space.
For the former, the lack of furniture can be rectified by using old furniture. Old furniture can be found through charity drives and second-hand stores.
For the latter, it is similar. Too much furniture can be given away through charity drives or sold through second-hand stores.
In Bria Homes, houses are constructed flexibly — any furniture can fit in with the house design and transcend its the overall look.
In addition to the options made available to Bria house buyers due to being an affordable house and lot, making use of old furniture allows house owners to improve their house at little to no cost. Bria Homes also encourages its homeowners to follow these ways to reduce waste at their home.
Sustainability at Bria
Sustainable habits are best begun at home. It is best if households begin from the inside — their home — before expanding outside to the rest of the world.
Start these sustainability practices at Bria Homes.
Here at Bria, we strive "to be the symbol of the everyday Filipino's defining moment of success through quality homes."
When Filipinos make more ecological strides, this is not only a success for us, but the whole world. The whole ecosystem.
When investing in Bria, we encourage everyone to make the house and lot more environmentally friendly and more sustainable. 
BRIA Homes is a subsidiary of GOLDEN MV Holdings, Inc., .one of the largest real estate companies in the country. BRIA Homes is primed to bring quality and affordable house and lot packages and condominium units closer to ordinary Filipino families. This is the goal that drives every single employee in the company, for which the ultimate fulfillment is seeing a client happily moving into BRIA's homes.
To know more, visit their website at www.bria.com.ph, like and follow "Bria Homes, Inc." on Facebook, Twitter, Instagram, YouTube, Pinterest, Spotify, Viber Community, Telegram Channel, Kakao Talk, LINE and WhatsApp, or call 0939-887-9637.
Written by Cholo Hermoso