Many manufacturing facilities are currently vacant because industries have gradually left the area due to environmental regulations, noise legislation, or the high cost of real estate. Many of the world's defunct factories are being transformed into homes as bold investors see the potential in the empty buildings' abundant space, natural light, and adaptable features.
There are many derelict structures, from warehouses to lighthouses, strewn over urban and rural landscapes. An emerging architectural strategy, "adaptive reuse," provides a means to give life to abandoned historic structures.
What Is Adaptive Reuse Architecture?
Repurposing an existing building or manufacturing it for a different function is what the architectural term "adaptive reuse," which is synonymous with "building reuse," refers to. As an illustration, the transformation of an ancient church into a restaurant, an old train station into an office space, or an old windmill into a residence are all examples of this. Adaptive reuse architecture gives old buildings a second chance at life by transforming them into something that is valuable to the people around them. These structures can be converted into low-income housing, housing for students, community centers, or mixed-use creative venues. The majority of the time, adaptive reuse projects are handled by commercial real estate developers because these individuals have the financial resources as well as the building experience necessary to properly rehabilitate these properties.
What are The three important aspects of Adaptive Reuse?
The following are some of the reasons why adaptive reuse is so important for a community:
1. Conserves cultural heritage
In communities that retain their historic buildings, adaptive reuse might be considered a type of historic preservation. It brings back to life places with great cultural meaning that would otherwise be allowed to fall into disrepair or be demolished to make way for modern structures or parking lots.
2. Reduces urban sprawl
When builders are looking for new construction sites, they are frequently forced to select land that is located further outside of the core of a city. This is because the area within a city is typically occupied by older buildings or expensive real estate. This contributes to the process of "urban sprawl," which is a term for the unregulated expansion of metropolitan areas, which in turn contributes to increased levels of air pollution and other negative environmental impacts, as well as hazardous traffic patterns, higher expenses for infrastructure, and social isolation. One solution to the problem of urban sprawl is adaptive reuse.
3. This function generates a new community beacon
Adaptive reuse architecture is not just practical but also aesthetically pleasing. The architects and builders used an adaptive strategy to create a stunning new cultural landmark in the form of art.
What Are the Three Advantages of Adaptive Reuse?
1. Lower construction costs
Adaptive reuse has many economic benefits and cost reductions compared to conventional building projects. Overall, more effort is required for adaptive reuse than building materials, and while the price of building materials has surged in recent decades, labor costs have grown very little. In addition, the cost of demolition, which can be quite high and eat up a sizable percentage of the building project's budget, is completely avoided with adaptive reuse. Constructors can rest easy about their wallets thanks to federal historic tax credits and local tax incentives for adaptive reuse.
2. Accelerates construction
Renovating an old building or industrial space typically takes a lot less time and money than constructing a brand new building from the ground up. Even though the renovation work on an older building is still in progress, the owners may be able to make some of the spaces in the building usable after performing only minor updates to many of the rooms.
3. Popular with the community
People love seeing old landmarks preserved while also benefiting from the addition of new, exciting attractions, which is why adaptive reuse projects are so popular. If you're a commercial developer looking to attract customers to your business, whether it's a restaurant, an apartment complex, or a shopping mall, consider repurposing architectural or existing structures.
How Does Adaptive Reuse Work?
The following are the general measures that need to be taken, regardless of whether you are a driven homeowner looking at an industrial space or a commercial constructor preparing to change an old historic landmark into something new.
1. Assess the Industrial buildings.
Employ a qualified individual to do an inspection of the aging building to determine whether or not it is a viable option for adaptive reuse. Moving forward with the adaptive reuse project without fully examining the building can lead to exorbitant hidden expenses and even dangerous workplaces if the building isn't structurally stable. Although it may be tempting to avoid a formal analysis in order to save money, this is not the best course of action. In addition to conducting the feasibility analysis, you need to investigate the local zoning rules to ensure that your plan can be realized.
2. Survey the neighborhood.
You should conduct a neighborhood survey in the immediate area of your location when you are evaluating whether or not the industrial space is suitable for the project you are working on. Will there be a demand for the kind of structure that you intend to construct in the neighborhood? Before committing to the project, it is important to take into account the pedestrian patterns, transportation alternatives, and residences and businesses in the surrounding area.
Also Read: How to choose a safe community for your new Home?
3. Establish the budget
Even if the expenses of adaptive reuse are lower than those of building from the ground up, the process can still be rather costly. You should have a contractor provide you with an estimate of how much money your project will cost, after which you can evaluate whether or not those expenses fall within your ideal budget.
4. Select the proper team
Professionals should be enlisted for all phases of an adaptive reuse project. The success of the restoration project depends on the expertise of both a restoration contractor and a design specialist (ideally an architect or architectural company with experience in adaptive reuse).
5. Draft Strategy
It's time to make the official plans with your workers. Everything from the roof to the doors to the windows to the walls should be considered while making your plans. The greatest adaptive reuse projects recycle or use all of the industrial building's existing materials and features (historic or otherwise) whenever possible. The repair history of the industrial building is a valuable resource for identifying problem areas and prioritizing fixes throughout the design phase.
6. Begin construction.
Once all of the details have been ironed out, construction may begin. It is crucial to exercise extreme caution when working on an old building so as not to ruin any usable components. Don't use excessive force when working on the industrial building's surface or take a haphazard approach to demolition, since this could ruin features you wish to save in the final project.
Transforming Industrial Spaces into homes
If you want to find a truly unique home that can be designed just for your purposes, then perhaps converting an industrial or commercial building is the way to go. It is conceivable, with the correct kinds of techniques, to alter a space's function in many urban areas. Are you ready to take the plunge and design your dream house?
5 Good reasons to convert an industrial place into your home
1. AREAS AND VOLUMES
It's more difficult for young people to buy apartments in cities. Real estate listings typically feature overpriced, undersized, or desperately in need of remodeling spaces. Converting an empty business space might be a wise decision, especially if you need more room.
Location and square footage are two key factors in determining real estate values. Commercial and industrial buildings often have very high ceilings since volumes are not yet taken into account. In addition to making your home feel more open and luxurious, high ceilings make it possible to construct additional living space, like mezzanines.
The cost of commercial and industrial space is typically much lower per square foot than that of residential real estate.
Industrial and commercial areas tend to have larger floor plans.
The property's value will grow significantly after it has been renovated for residential use. It has the potential to be a lucrative investment.
Consider the decibel level! The high ceilings in some commercial and industrial facilities are a nice perk. Sometimes, you can even expand the footprint.
2. MIXED USES
Our apartments have served as much more than just a place to sleep and eat during the past year and a half. The lack of adaptability in our apartments has made things challenging for many of us who have started working or studying from home.
However, there are benefits to working and learning at home if the environment is set up properly. Less time spent traveling means more time at home with loved ones. Although balancing work and personal life can be challenging, the perfect setup can do wonders for your productivity and happiness.
Some "out of the box" thinking and creativity will be required to convert a commercial or industrial facility. With more room at your disposal, you can focus on incorporating new interests into your life.
You can use your home as a venue for various events. You can launch a home-based venture, expand your existing enterprise, or spend more time on your favorite pastimes.
Design the ideal office for yourself. Make your home fit your specific requirements.
Take advantage of the extra space to add some multipurpose rooms, like a theater, meditation nook, craft room, or art studio.
3. FUN SPACES
Our homes have remained mostly unchanged despite the radical shifts in how we live over the past few decades. The majority of currently available apartments lack even the most basic architectural attractions. If you opt to construct your home in a space that wasn't designed with human habitation in mind, you'll have a lot more freedom to add interesting elements. Since you are a trailblazer, no one is counting on you to play by the rules.
Ignore conventional wisdom and build the room of your dreams. Your personal area needs to reflect your individuality.
Highlight the unique aspects of your space and make them the main attractions.
Plan for adaptability by imagining space to serve multiple purposes or possibly have none at all.
4. THINK OUT OF THE BOX
The requirement for industrial and commercial spaces is distinct from that of residential areas. If you plan to make such areas your permanent home, you'll need to make some changes. This challenge, however, may force you to think outside the box and come up with original answers that will set your home apart from others.
A house can be built in any location. Even a bunker can serve as a venue for a spectacular production with the correct amount of space, lighting, and air circulation.
Develop your ability to spot opportunities where others might not.
If you look at any of the many available projects as examples, you will find that everything is feasible.
5. DISCOVER NEW NEIGHBORHOODS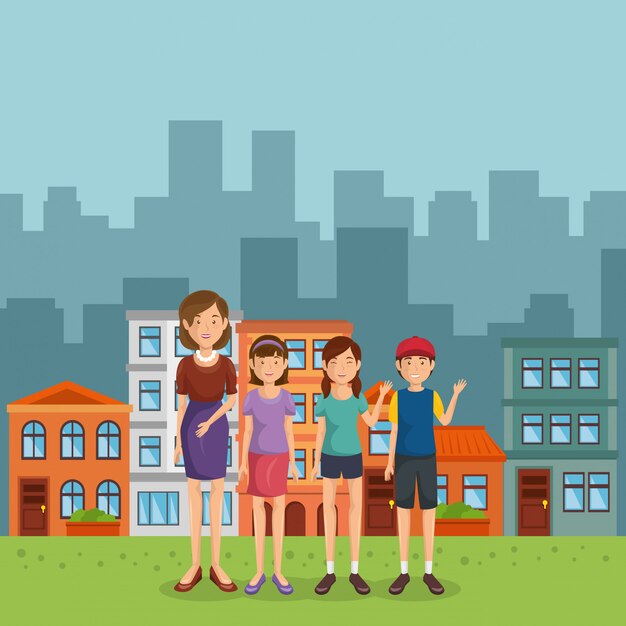 The borders of cities are a common place to find large, empty industrial buildings. Opportunity is hard to come by in the crowded marketplaces of major cities. You may need to venture out of your usual area and get to know the surrounding communities.
People who need a lot of space but don't have the capital to be in the city centers are often the first to settle in so-called "alternative neighborhoods." This variety has the potential to transform a rundown industrial area into a hip and bustling community.
In the long run, If you want stress-free living and are interested in quality and affordable houses, Choose Bria Homes as your home of choice. BRIA Homes is primed to bring quality and affordable house and lot for sale and caters to every Filipino family in a way that suits their preferences. Bria Homes is the fastest-growing mass housing developer in the Philippines.
Written by Alfred P. Alaba