The isolated province of Bukidnon, located in the Northern Mindanao region of the Philippines, offers a year-round refreshing cold environment and a variety of exciting adventures.
If you're traveling to the neighboring city of Cagayan de Oro or other surrounding places like Camiguin or Davao, you might want to consider going to Bukidnon to experience the laid-back atmosphere of the highlands. Large fruit plantations, pine woods, entertaining ecotourism destinations, and spectacular vistas of four of the ten highest mountains in the nation can all be enjoyed here. Read more to know the variety of tourist spots in Bukidnon Philippines!
1. Dahilayan Adventure Park & Pine Forest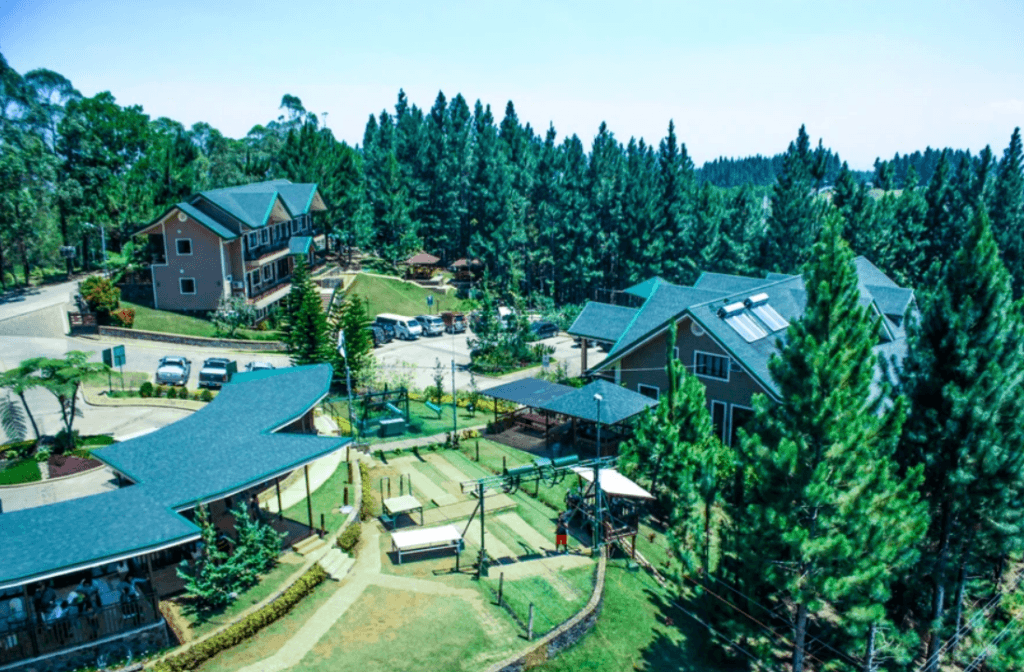 When the 840-meter dual zipline at Dahilayan Adventure Park began to run, it became famous (the longest dual zipline in Asia at the time). In this Bukidnon tourist spot, You may experience a breath-taking bird's eye view of the surrounding forest while zipping from the starting point, which soars at a height of 4,700 feet. The adventure park is still home to an increasing number of thrilling attractions, including the Flying Lizard Canopy Glider, the Skytower Base Jump, and the first alpine coaster in the Philippines, the Razorback Mountain Coaster.
There are nature trails where you may appreciate the picturesque vistas of the pine-covered Dahilayan Forest if you like to take it more slowly. The 51 km travel to Dahilayan Adventure Park from Cagayan de Oro's city center takes about 1 hour and 30 minutes. You can take a shuttle (van) or jeep to the Camp Phillips jump-off location if you're traveling by public transportation. After that, you can take a "habal-habal" (motorcycle taxi) to Dahilayan Adventure Park.
2. Monastery of the Transfiguration
One of Bukidnon's most distinctive tourist spots is the iconic chapel with a pyramidal shape (crafted by Leandro Locsin). The Monastery of the Transfiguration, where the Benedictine monks reside, is a well-liked stop for travelers seeking tranquility, direction, and prayer.
In addition to other locally made foods, trinkets, and religious things, the monastery is also known for its Monks Blend Coffee, which can be purchased at the on-site gift shop. This Bukidnon tourist spot must be on your list.
Read Also: Where to Eat in Bukidnon During Your Travel?
3. Del Monte Pineapple Plantation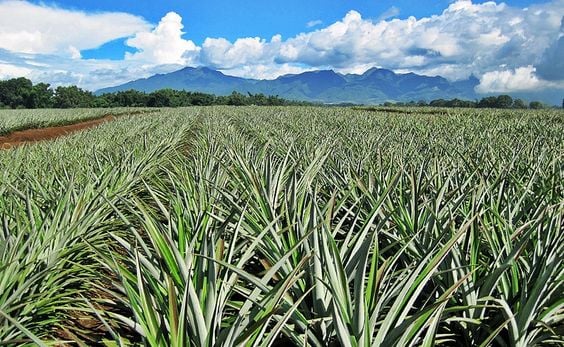 Is pineapple juice one of your favorite drinks? If yes, you should visit this tourist spot in Bukidnon. One of the biggest pineapple plantations in the world is located in Bukidnon, which is referred to as the "food basket" of Northern Mindanao. The wide expanse of plantations covering the hilly lowlands close to the Kitanglad Mountain Range can already be seen in Bukidnon from the roadway. The biggest pineapple plantation is managed by Del Monte Philippines. Along with the fresh fruit, high-quality pineapples are collected here and exported to the United States, Japan, and other nations in the Asia-Pacific, Europe, and the Middle East.
Despite being primarily designed for golfers, the Del Monte Clubhouse is available to anyone who wants to eat there. The steaks from pineapple-fed animals are the most intriguing item on the menu. It is deserving of a try because it is made from the renowned Wagyu cattle, which are fed and fattened with Del Monte pineapple pulp, giving you a premium steak that is juicy and soft with a distinctive buttery flavor. The 18-hole golf course's well-kept greens and pine trees may be seen nicely from the clubhouse's outdoor dining area. In 1928, the Del Monte Clubhouse Golf Course and Country Club opened.
4. Camp Phillips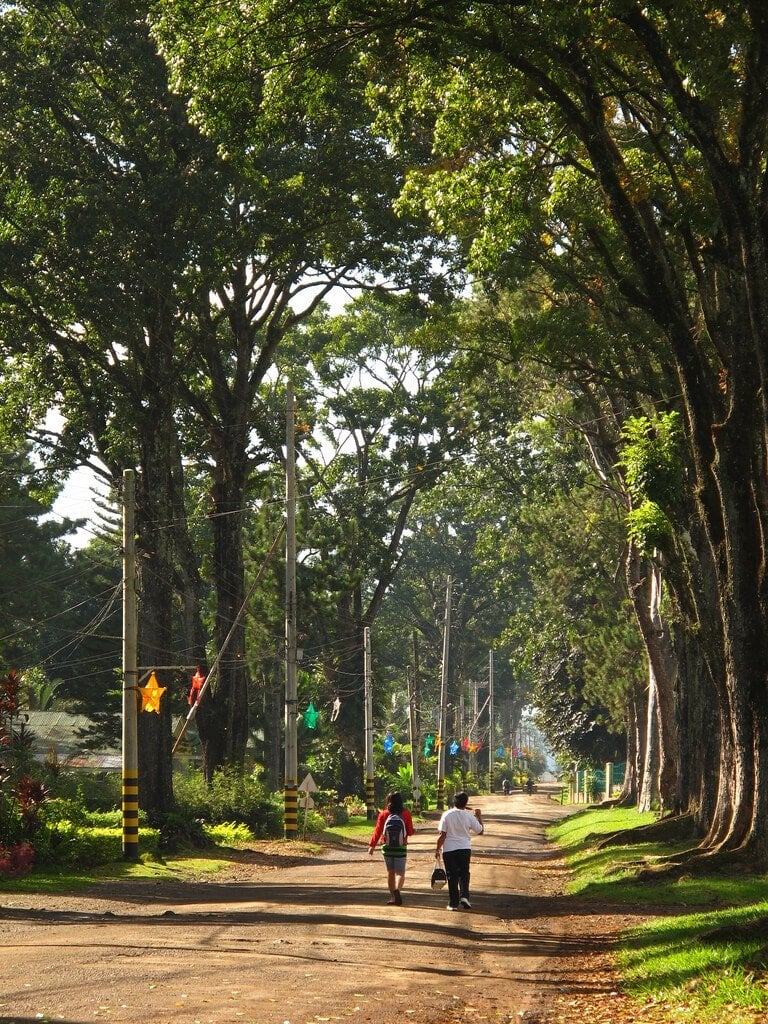 The main office of Del Monte is located in Manolo Fortich, Bukidnon. When you first arrive, stop for a snapshot at the large pineapple statue and see if Spongebob is home! You can also find American-style homes within Camp Phillips that were constructed by former Del Monte owners for their staff. Avoid leaving without stopping at the gift shop. Purchase affordable pasalubong goods, fresh pineapple, and foods made with pineapple.
5. Kaamulan Nature Park (Kaamulan Grounds)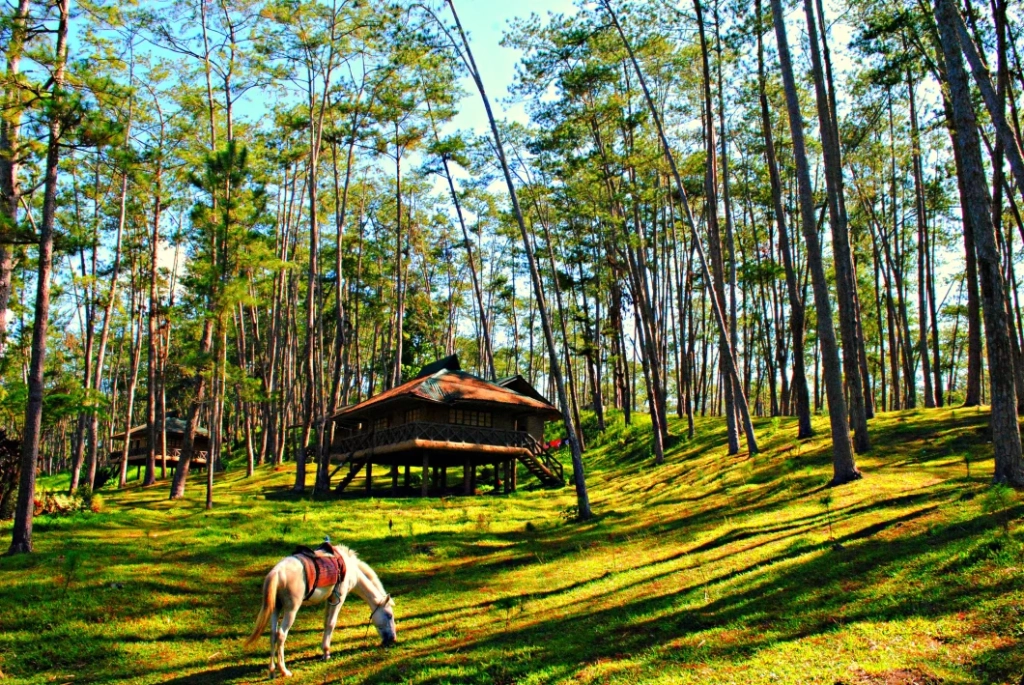 500 hectares of treeland called Kaamulan Nature Park are just a short stroll from Malaybalay City's downtown. It's a peaceful place to ride a bike, take a stroll, and breathe in the clean mountain air. Pine trees, extensive paved trails, swift-moving streams, historic homes, horseback riding, and more may be experienced here. The Kaamulan Celebration, an annual ethnic cultural festival hosted in Malaybalay City, takes place in Kaamulan Park.
6. Bukidnon Provincial Capitol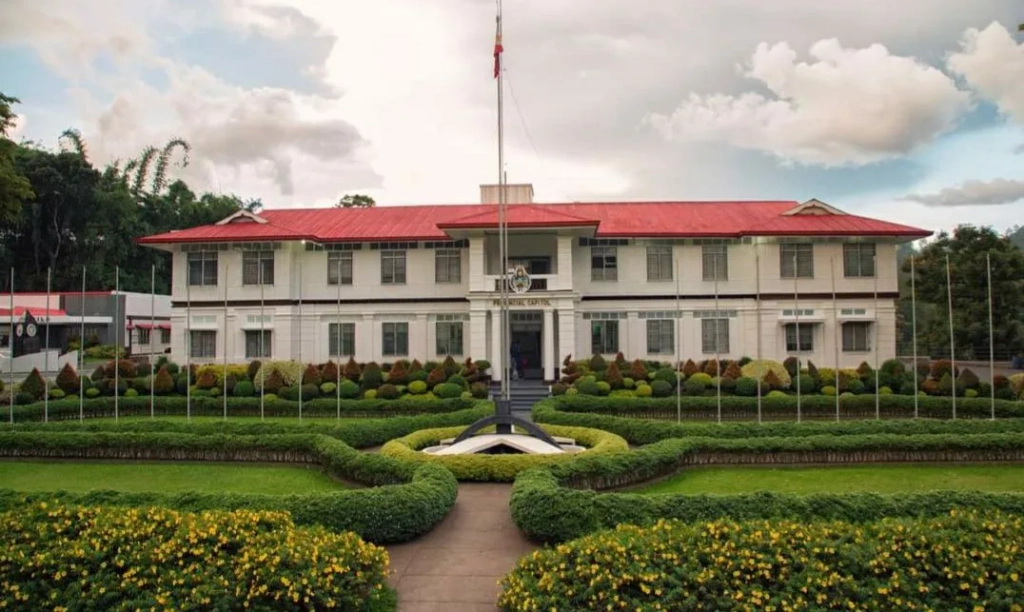 The Bukidnon Provincial Capitol building is one of Malaybalay's most well-known sights and can be found on the road to Kaamulan Park. If you ever find yourself in the region, it is a worthwhile cultural photo stop. The edifice, which was constructed in 1933 with American funding and has colonial-style architecture, is considered to be one of the best kapitolyos constructed during the Commonwealth era.
7. Mt. Kitanglad & Mt. Dulang-Dulang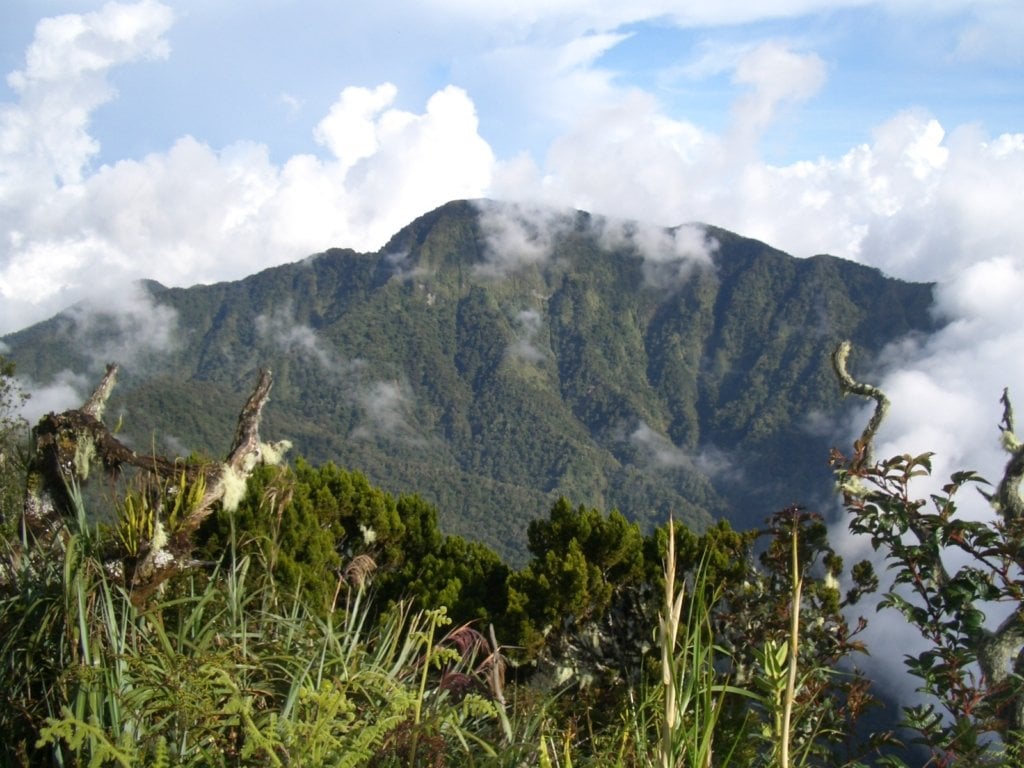 A wildlife preserve and the protected area, known as Mount Kitanglad Range Natural Park was designated an ASEAN Heritage Park in 2009. It is the location of Mt. Dulang-Dulang, the second-highest mountain in the Philippines, and Mt. Kitanglad, the fourth-highest. The park is well known for its lovely mossy woodlands. The Philippine Eagle, Philippine Tarsier, and Rafflesia schadenbergiana, the second-largest flower in the world, are just a few of the rare and indigenous species that may be found there. Hikers can choose from a variety of trails, from day treks to the multi-day "Dulang-Dulang to Kitanglad crossing," one of the toughest hikes in the nation.
Like other peaks in the Kitanglad Mountain Range, Mount Dulang-dulang is surrounded by towering forests and is home to a wide variety of animals and plants. It is home to 58 different mammal species, including deer, flying lemurs, flying squirrels, monkeys, wild boars, and bats. The Philippine Eagle has also been seen close to the peak. The Talaandig tribe of Lantapan reveres the mountain as a holy site. Additionally, it lies in the tribe's ancestral territory.
8. Taglucop Strawberry Hills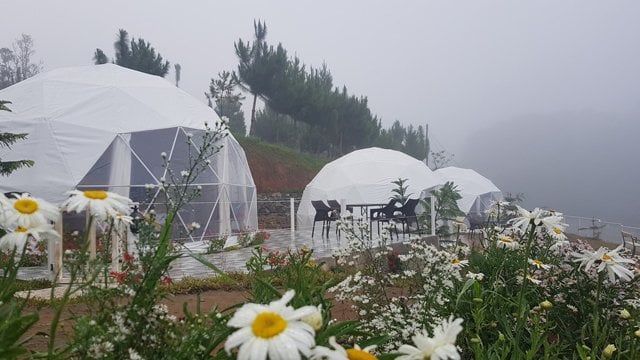 Glamping, which combines the comforts of power and a bed with the wildness of nature, is a rising trend among tourists worldwide. Taglucop Strawberry Hills in Kitaotao, a campground in Bukidnon, offers geodesic glamping domes inside a strawberry farm as a novel approach to glamping. The 28 square meter tents, which provide views of the Arakan Valley, are sufficiently roomy. You receive a sitting space, your own bathroom, and bedding that includes pillows and linens. Weekly rates for a tent that sleeps up to four persons are P9,800. Rates for weekends and holidays start at P10,800. The breakfast, welcome beverages or wine with a grazing board, and mineral water are all included in the packages. For P650, you can decide to have a bonfire set up for s'mores night!
9. Salima Saway Soil Painting Gallery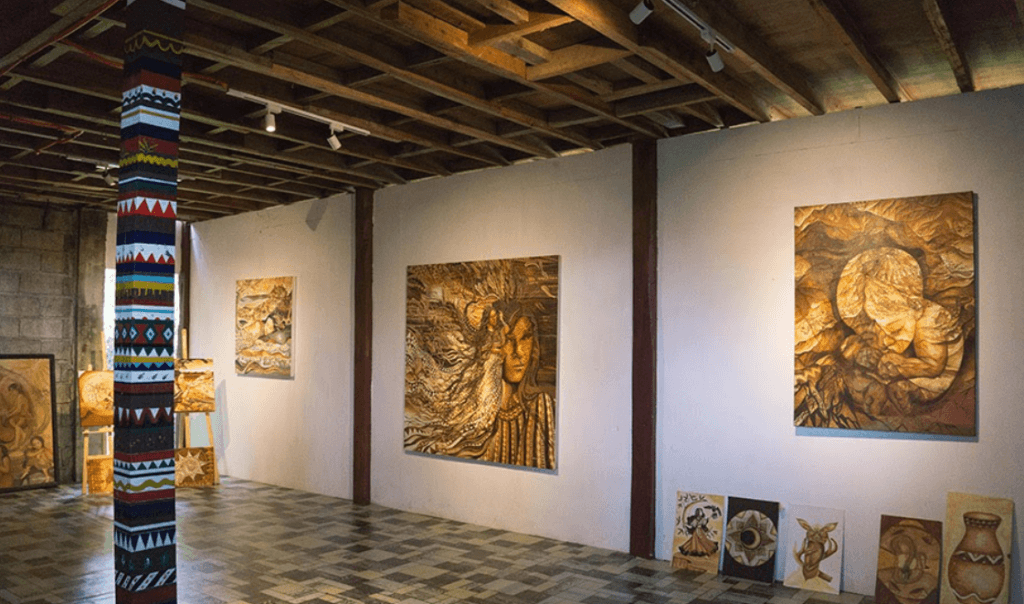 Salima Saway converted this raw material into colors on a canvas that depicted fantastic stories of her tribe and sent messages of urgent and crucial messages of nature after the Talaandig tribe found that dirt can be a potent medium for art. She is currently regarded as one of the most well-known dirt painters and artists in the nation. Her house doubles as both a studio and a gallery where some of her artwork is on display. In fact, going there is like becoming fully immersed in the way of life and culture of her tribe and connecting with nature.
Cloud-covered mountain peaks and plateaus, precarious cliffs, dense woods, lush valleys, gushing rivers and waterfalls, fish-filled lakes, as well as charming towns and friendly locals. This is Bukidnon, a place of ecotourism and cultural heritage for people who like adventure, the outdoors, and everything that is traditional, cultural, and religious. Indeed, there are a lot of tourist spots in Bukidnon to discover!
Read Also: 10 things to visit in Bukidnon
If you are amused with all these tourist spots in Bukidnon and you want to stay in Bukidnon for good, a comfortable home is a good home, and Bria Homes, a real estate developer with more than 50 projects countrywide including houses, lots, and condominiums, has many of them. It is the perfect neighborhood for Bukidnon residents looking to acquire affordable, high-quality, and beautiful homes amidst a tranquil neighborhood. Get your own house today, and you may effortlessly go to many Luzon destinations! To know more about Bria Homes, read more here!