Laguna, like many provinces in the Philippines, has colorful and vibrant traditions, customs, and culture. Throughout the years, the province has exhibited its strong desire to uphold its customs and practices. It can be seen in the preservation of its churches, the continuous celebration of their annual festivals, and the younger generation's continuous practice of their tradition. Truly Laguna is one of the best places in the country in Celebrating Culture and Tradition.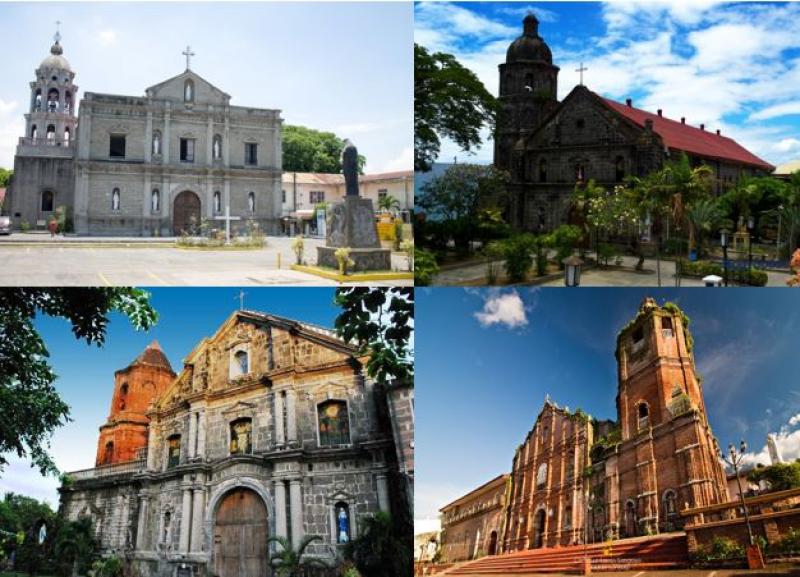 Many religious sites were built in Laguna due to the Spaniards' influence. Many of these churches remained intact up to this day. The four major churches in the province are Church of Santa Rosa de Lima, San Policarpio Church, San Antonio de Padua Church, and the Church of Saint John the Baptist. These four churches have been the main spots for the annual Visita Iglesia (done every Maundy Thursday). The practice of Visita Iglesia is a tradition practiced by many Filipinos nationwide.

Laguna also has several colorful festivals. Each municipality and city has their own unique festival. One of such festivals is the Coconut Festival of San Pablo, Laguna. It is a weeklong festival celebrated every 2nd week of January. It is done to honor its Patron Saint, Paul the Hermit, and to promote the city's main produce, coconut. Another awaited festival in the province is the Anilag Festival. It is celebrated every March as thanksgiving to the province's prosperous agricultural produce. Locals and tourists alike flock Laguna just to experience this fun-filled festival.
Many Laguenos still practice the customs of their ancestors. This includes "Galahan", a  wedding custom wherein the couple dance in front of their relatives while carrying  a plate of glass and wine. After dancing, the couple's relatives must give them any amount they deemed necessary for the couple to start their married life. 
Truly, Laguna has one of the country's best places in terms of Celebrating Culture and Tradition This is why Bria Homes, the fastest growing mass housing developer in the Philippines, sees the advantage of settling in Laguna. Not only will living in Laguna bring forth prosperous living for the family but will also bring them closer to the roots of Philippine culture.  Bria Homes has four communities in Laguna: Bria Homes Calamba, Bria Homes Sta Cruz, Bria Homes San Pablo, and Bria Homes Calauan. Choose Bria Homes' communities in Laguna and experience the province's vibrant culture. Attain an AFFORDABLE, HIGH QUALITY, and BEAUTIFUL HOME amidst a peaceful community in Bria Homes. 
BRIA Homes is a subsidiary of GOLDEN MV Holdings, Inc., .one of the largest real estate companies in the country. BRIA Homes is primed to bring quality and affordable house and lot packages and condominium units closer to ordinary Filipino families. This is the goal that drives every single employee in the company, for which the ultimate fulfillment is seeing a client happily moving into BRIA's homes.
To know more, visit their website at www.bria.com.ph, like and follow "Bria Homes, Inc." on Facebook, Twitter, Instagram, YouTube, Pinterest, Spotify, Viber Community, Telegram Channel, Kakao Talk, LINE and WhatsApp, or call 0939-887-9637.