It's no secret that social media trends that emerged are mostly from aesthetically pleasing things. Things that are easy on the eyes and sparks joy since social media is all about visual interaction by images and videos on the internet. Much so that a word for these kinds of things was created. Aesthetic? Now equates to instagrammable! So we've listed down some of the most Instagrammable cafés you can visit in Pampanga! So, are you ready coffee enthusiasts?
1. Café B.O.M.
Situated in Clark, Pampanga, Café B.O.M will take you to a feel of Korea which makes it one of the most instagrammable cafés you can visit in Pampanga. A Korean-style coffee shop that's also a studio? Instagrammable!
The trend of K-pop really brought out these wonderful themes. From food like samgyupsal being Instagram-worthy as we always see on our friend's IG stories to Korean-inspired rooms to aesthetically pleasing cafés, everything's just goals!
Fill that Instagram with images from this place as Café B.O.M. also has a studio that offers complimentary photoshoot for each purchase.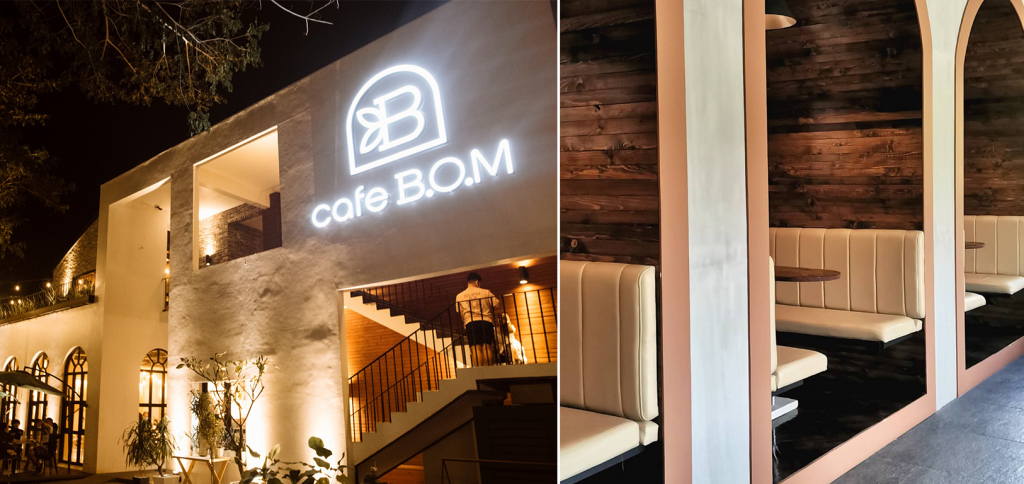 Get to know more about them:
Facebook: Café B.O.M
Instagram: cafeb.o.m
2. Moon Café
Have you ever watched K-dramas that showed such aesthetically pleasing cafés ? Like, why are their cafes so instagrammable? Well, in Angeles city, Pampanga, there's this instagrammable café that looks like it's out straight from these koreanovelas!
Moon Café, even with the logo that's minimalistic is already aesthetic! You know what they say, less is more. Easily found in Fil-Am Friendship Hwy Angeles Pampanga, visit Moon Café for a minimalistic Instagram feed or story since their interiors offer clean aesthetics for a minimalistic look. With tons of neutrals and whites, don't skip out on experiencing Moon Café!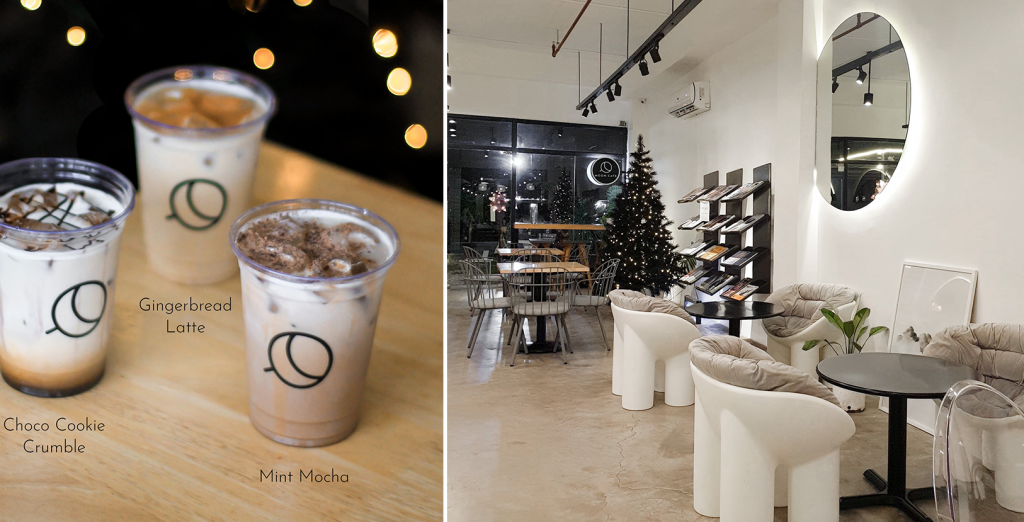 Get to know more about them:
Facebook: Moon Cafe
Instagram: mooncafeph
3. Café rooftop
Café Rooftop, just with the name you might already know what to expect. Sunset viewing while taking a sip of coffee is just #instagrammable! Visit this Instagrammable café in Pampanga as not only the sunset you'll get a wonderful view of but also Mt. Arayat.
You can try out their menu which is a mix of trendy and classic food and beverage. Good for you and the barkada as well because Café Rooftop also offers alcoholic beverages and pulutan perfect to be paired with sunset-viewing and catching up with friends!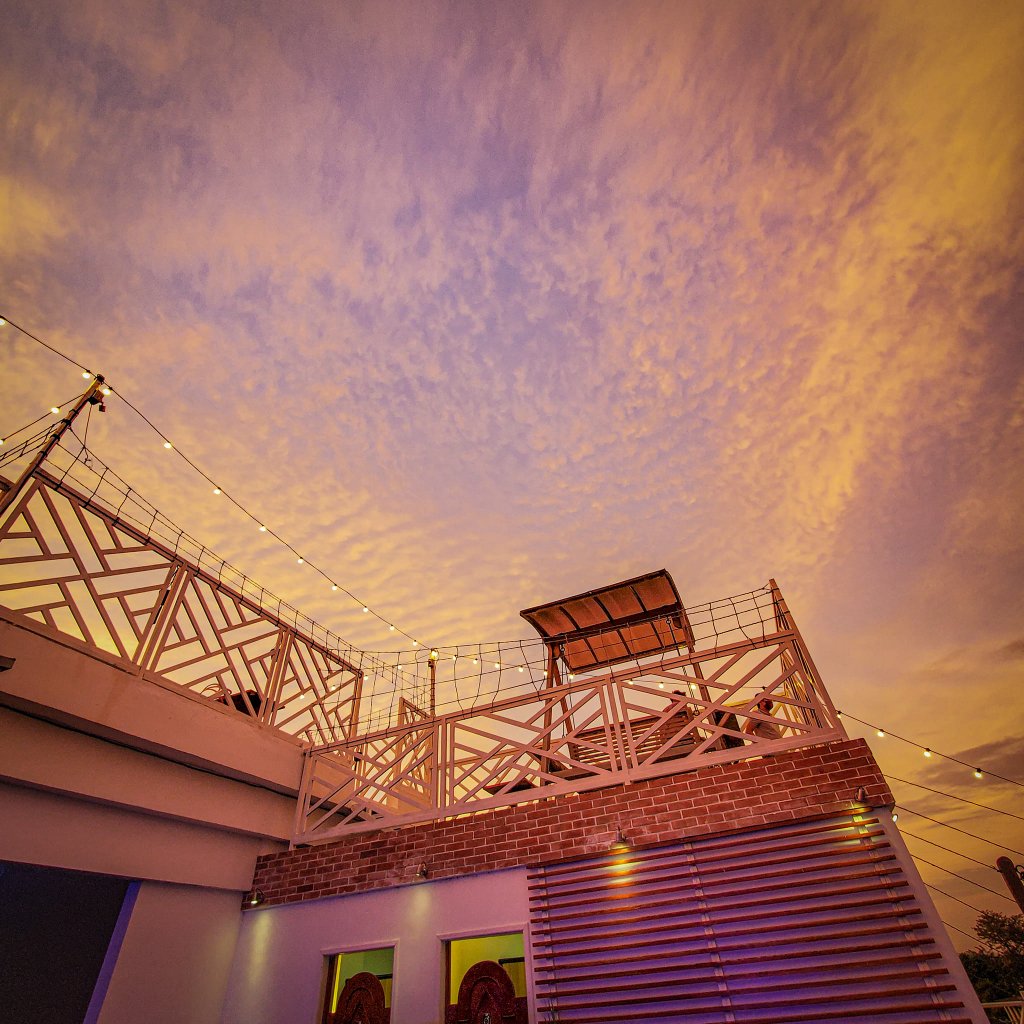 Get to know more about them:
Facebook: Café Rooftop
4. Café tiara
Let out your inner princess by spending some quiet time in this Instagrammable café in Pampanga. Café Tiara offers the different aesthetic one might look for that's different from neutrals and minimalists. Perfect for catching up with the girl friends for some princess-y time, feel like you're transported into some dreamland.
Let Café Tiara be the Instagram content of those who want to jump into the rabbit hole. Take pictures like a princess in their gorgeous backgrounds and enjoy their food and drinks.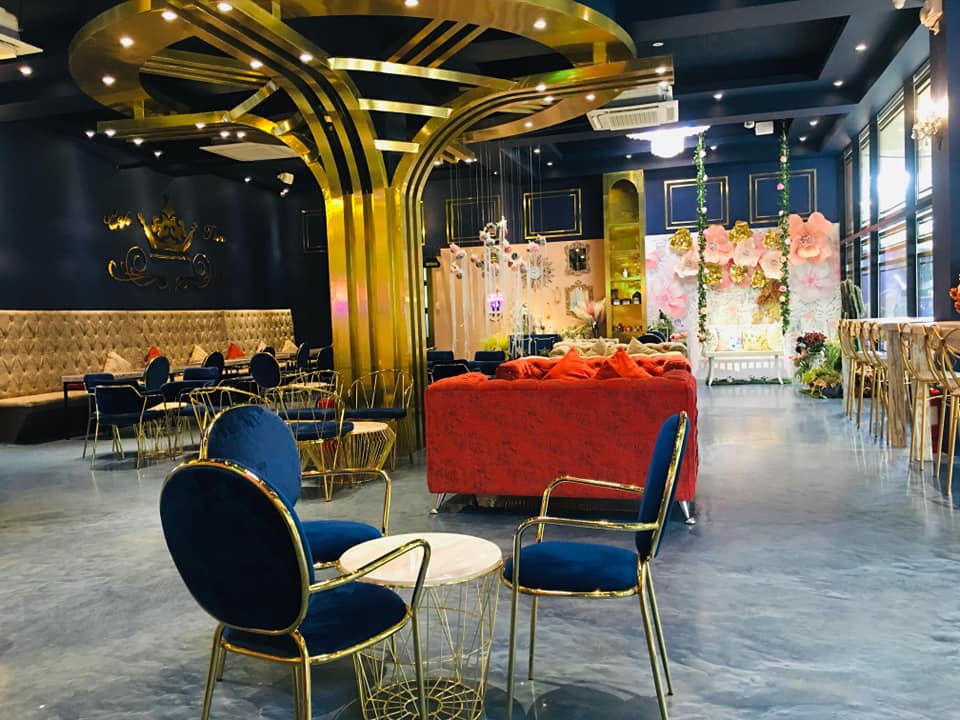 Get to know more about them:
Facebook: Café Tiara
5. Café Ana
An ideal hangout place any time of the day! This Instagram-worthy café in Pampanga is just pretty. Food said to be as good as their interiors, Café Ana offers freshly baked bread, breakfast, dinner, and dessert on their menu. Extensive selection and pretty interiors, perfect for that IG story!
Adore the pastel and floral-inspired interiors of Café Ana as you chit-chat with your friends, family, or lover. Spending some time in aesthetic places like these is just the therapy you need (sometimes *wink*).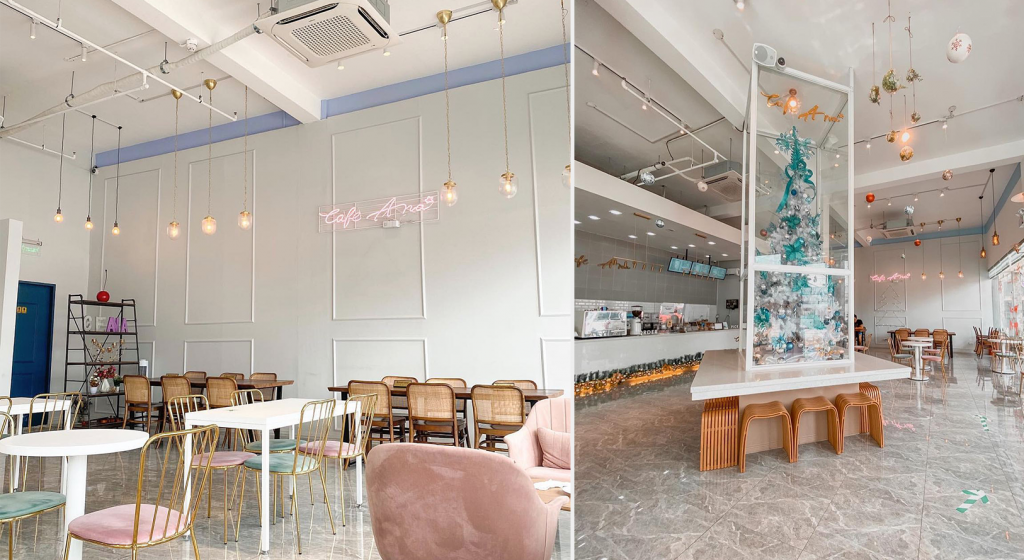 Get to know more about them:
Facebook: Café Ana
Instagram: cafe_ana.ph
6. Amand Coffee Bar
Inside a popular resort in Pampanga, there's Amand Coffee Bar. This whole-in-the-wall café offers hand-crafted coffee made from the finest ingredients. Not only aesthetically pleasing but will also satisfy your taste buds!
Since situated inside a resort, the place gives a feel of a relaxing well-thought space. Amand Coffee Bar's well-curated interior design is perfectly partnered with delightful full that makes up for an Instagram-worthy visit in Pampanga.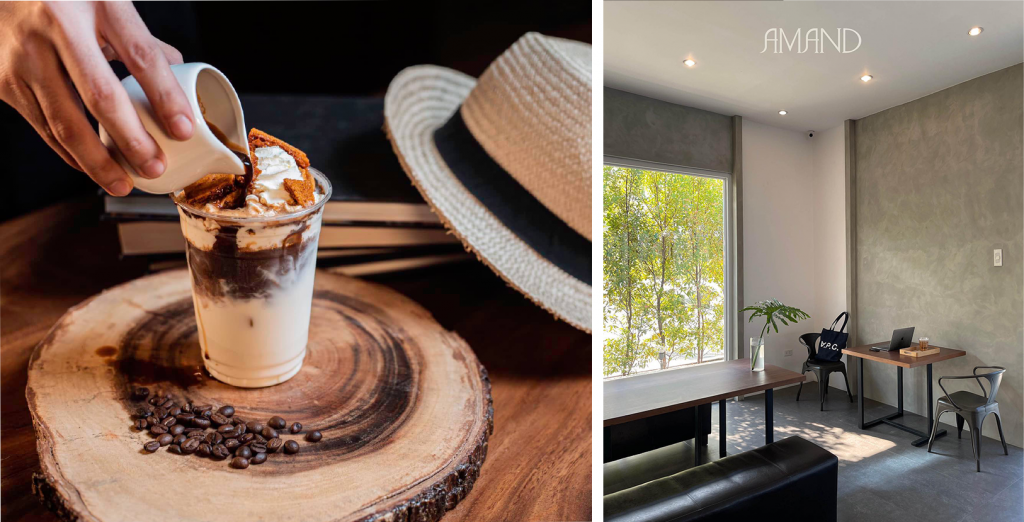 Get to know more about them:
Facebook: Amand Coffee Bar
Instagram: amandcoffeebar
7. Urban Garden Café and Bistro
Another instagrammable cafe in Pampanga that's worth a visit is this Urban Garden Café and Bistro. Retro-inspired yet minimalistic interiors are something to try. This earth-toned café is designed with gorgeous architecture is filled with orange-tiled interior which will make you immediately do a photoshoot!
Don't miss this café as it is one of the best-growing Instagram-worthy cafés in Pampanga.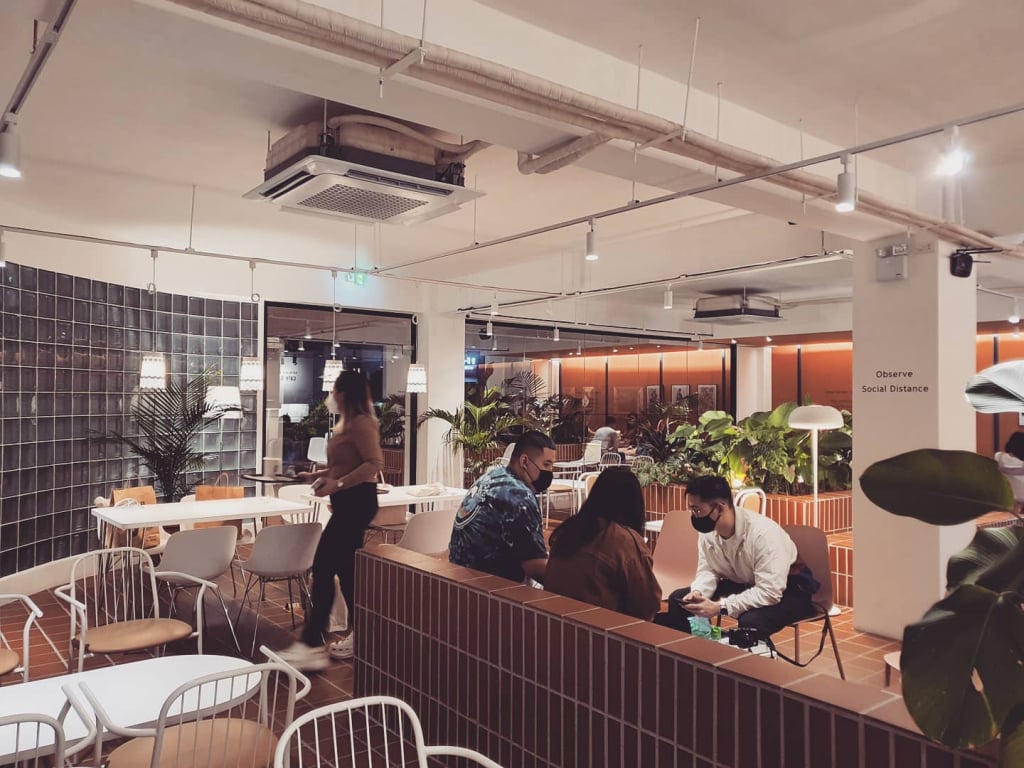 Get to know more about them:
Facebook: Urban Garden Café and Bistro
Instagram: urbangarden.cafebistro
8. Coffee Project Pampanga
Get your well-deserved coffee after a tiring day at Coffee Project! They also have a location in Pampanga which makes it another instagrammable cafe to visit in the province. Situated in Vistamall Pampanga, this cafe offers a variety of drinks, pasta and sandwiches. Don't worry though if you're not able to go to Pampanga as Coffee Projects have multiple branches in the metro too!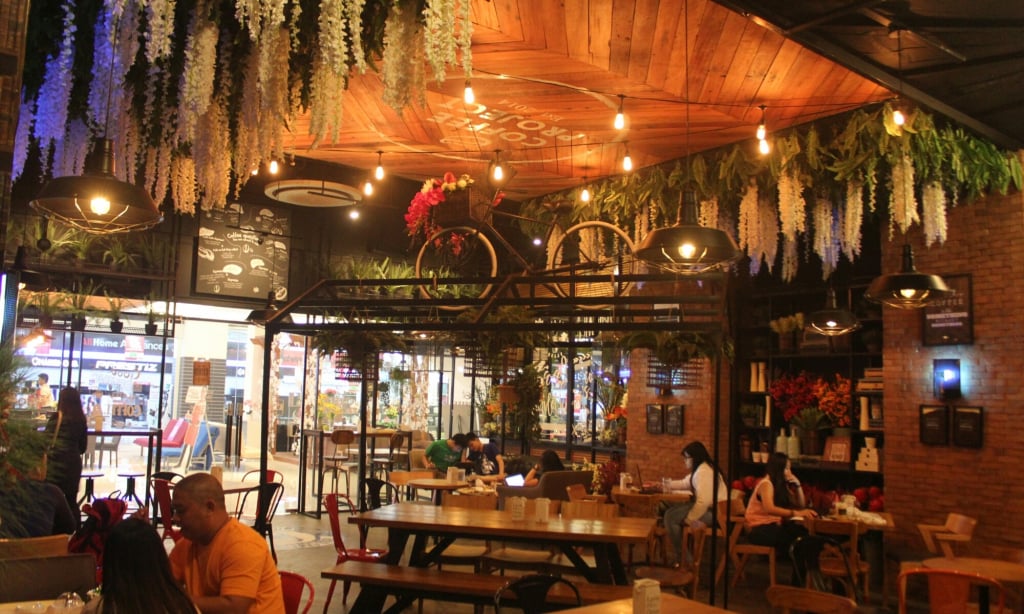 Get to know more about them:
Facebook: Coffee Project Pampanga
Pampanga as the new metro
Pampanga is already known to be a growing province in the Central Luzon. It's close proximity to metro manila and being home to key-infrastructure projects, Pampanga has proven to have fast economic growth, it has been a target for multiple future developments that will equate to or even believed to be better than Manila.
Growth in Pampanga
There's a lot more to Pampanga than just these aesthetic or Intagrammable coffee shops. 'Coz not only cafes are aesthetic, even the people and the cities in that province!
Aside from that, Pampanga is expected to be the country's next major economic corridor. As mentioned, Pampanga is the setting of multiple future infrastructure development plans that are hoped to decongest Manila. As the location of Clark International Airport which was dubbed as Asia's Next Premiere Gateway, the province will also be home to the Pampanga Megalopolis Plan which is aimed to reduce mass migration in Manila.
With opportunities opening up here and there, Pampanga truly is the next big thing.
Affordable House and Lots Pampanga
If these economic opportunities entice you to invest or live in Pampanga, Bria Homes is very much glad to give you the gift of affordability and accessibility in their House and Lots situated in Pampanga. As Bria Homes takes Pampanga to new heights, more and more Filipinos will be given the chance to invest in real estate properties that are placed in strategic locations.
There are many perks to living in Pampanga. They are known to have a rich culture and good food too! And Pampanga is also known to be the Lantern capital of the Philippines with their giant wonderful Parols that gives Christmas in your home a whole new level! So check out Bria Homes properties for more.