By Patrick Comendador
Calamba City is known as the "Regional center of the Calabarzon region", represented as the "Populous local government unit in Laguna" – Calamba is an emerging prime location for infrastructure projects and future developments, thus making Calamba as a "First class component city in the province of Laguna". Due to its promising status, the city of Calamba is high on demand when it comes to tourism, and people are also considering the progressive city for relocation to experience the upgraded lifestyle it has to offer. Urban city living can be both tiresome and relaxing – since Calamba became a community for business hubs and recreational spots, local residents are no longer in need to travel and transfer to far areas for career opportunities and after work activities. That's why we have come to list 10 fun activities to do in Calamba City, Laguna.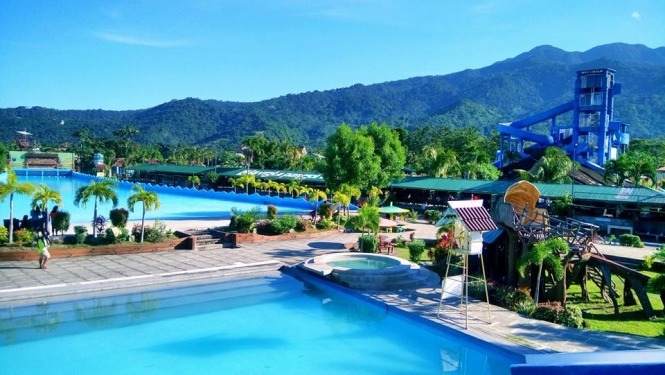 1. Tourism is one of the backbone of the economy of Calamba City.
During summer season, the city of Calamba is catering massive volume of tourists from the neighbor municipalities and vacationers from the Metro. Pansol, Calamba is home of countless private pools, world-class resorts, and natural-hot-springs, a reason that hailed Calamba City as the "Summer Capital of The Country". Astounding man made resorts in Calamba are well-known to deliver high quality service and satisfying experience to tourists – natural hot springs are go to destinations of those who seek for tranquility who believes that nature, the eco-system, can give serenity and comfort.

Some of the notable resorts and hot springs in the area are:

La Vista Pansol, Casa Primera Hot Spring Resort, Dreamwave Resort, 88 Hot Spring Resort, Splash Mountain Resort & Hotel, and Sol Y Viento Mountain Hot Spring & Resort.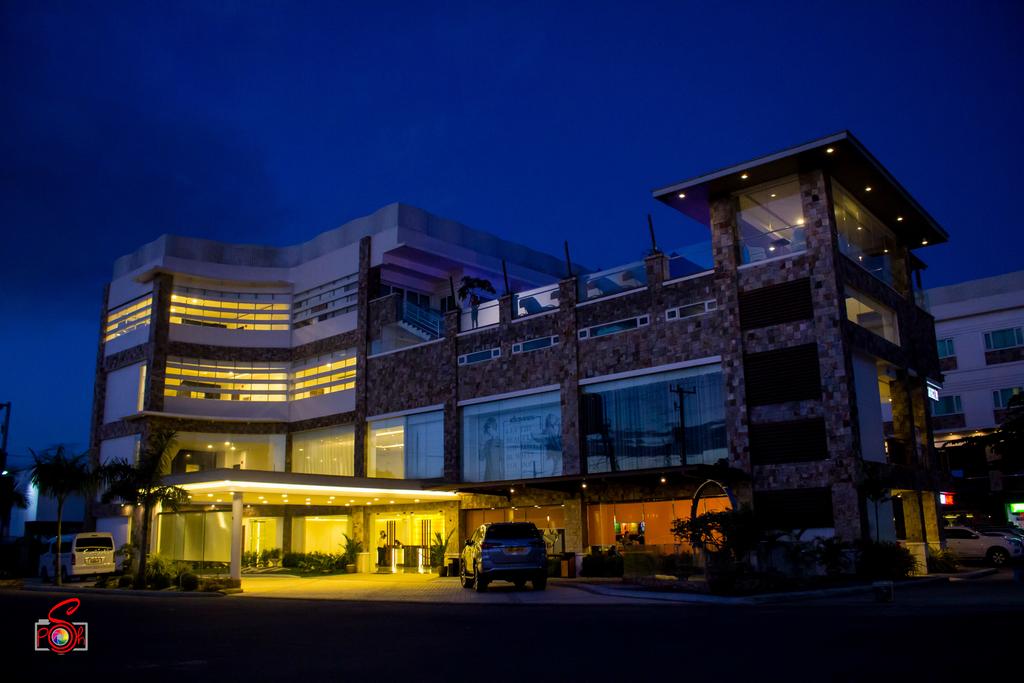 2. Escapists from the Metro consider Calamba as a place to rest their mind and body from the hustle and bustle of city life.
Various staycation spots are widely available for everyone. Those who see their selves as someone needy for a quick escape from reality, Calamba is a great location to recharge and re-fuel their tank. Transient houses, hotels, and airbnb units are convenient to people who wants to have a vacation in Calamba and for those who will pass by the area. Staycation spots daily rate normally ranges from 800 to 2,000 pesos per night/day.

Here are some of the most amazing places to crash and experience the best staycation in Calamba:

Hotel Marciano, Calamba Pension Plaza, Red Doorz, Hotel Turista, Astrotel Calamba, and The Green Glass Hotel & Boutique.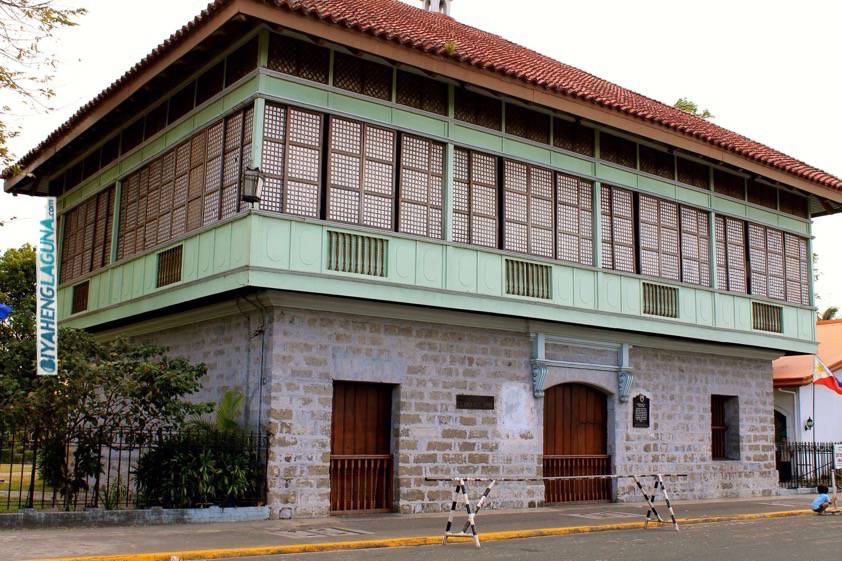 3. If you are a researcher and considering history as your favorite subject, Calamba City is a perfect place for you.
Calamba, also referred as the "Land of Heroes" is known for its rich history. It was noted in the history books that Calamba is the home of the Philippine national hero, Dr. Jose Protasio Rizal Mercado y Alonso Realonda. Up to this day, Dr. Jose P. Rizal's house that was designated as a national shrine/ "Rizal Shrine" – in Filipino "Museo ni Jose Rizal Calamba" – is famous for tours and a popular landmark in the area. It is situated at the very heart of Calamba City which anyone could visit.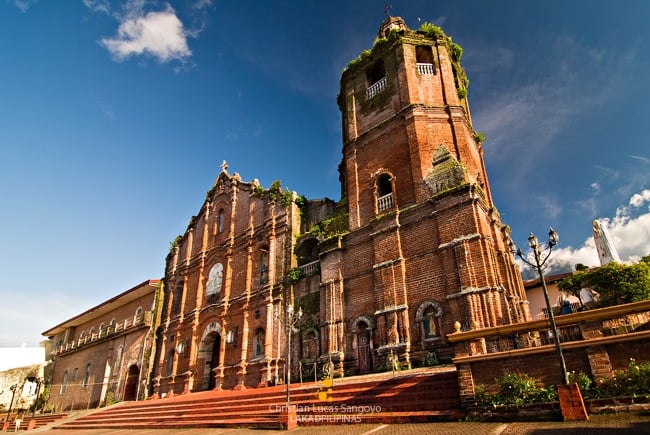 4. Close to Rizal Shrine is the oldest church in Calamba City, "The St. John the Baptist Church".
The poblacion or bayan is where the faith of Calambeños lies. Every Friday and Sunday, as a personification of the Filipino culture, people gather to practice their virtue as Catholics. It is also believed that Jose Rizal was baptized in the said church and a copy of his baptismal certificate has been restored and preserved inside the church. If you are a devoted Catholic who travels to witness beautiful houses of worship, St. John the Baptist Church should be added to your list.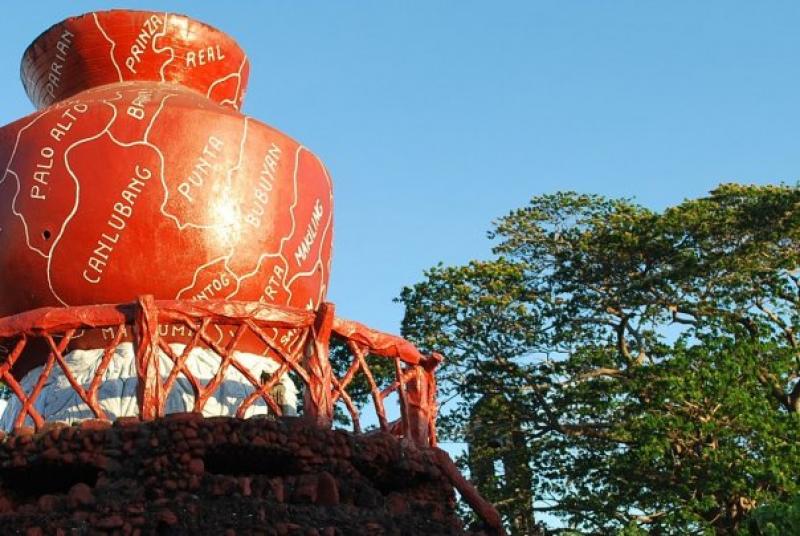 5. Have you ever heard of Calamba's 'Giant Clay Stove-Pot' that is famed for its historical background and amazing form?
The giant clay pot is also believed to be the largest clay pot in the world. Beside from its form, the name of the barangays in Calamba were scripted on the surface of the pot. According to Calamba City Cultural Heritage and Historical Society, the city's name originated from "kalan-banga" (clay stove-pot), that may have also been derived from a Sanskrit term "kalamba," referring to a local aquatic growing vegetable "kangkong". It is located just across Rizal shrine that local residents and tourists tends to visit to witness the beauty it holds.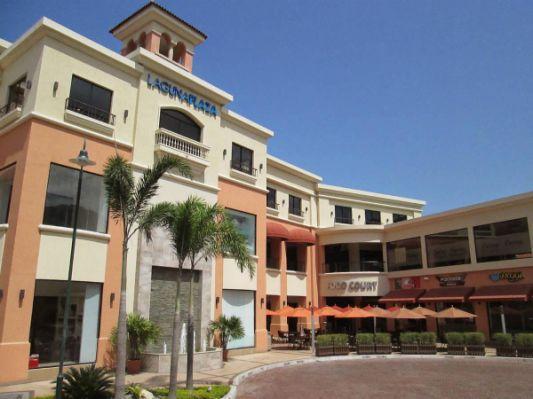 6. There is a well-liked park that serve as a multi-purpose open area in Calamba that most of its locals opted to visit, it's no other than "The Plaza".
In front of the municipal hall of Calamba City, a 22 feet monument of Dr. Jose P. Rizal can be seen. The Plaza holds the record of having the tallest monument of Jose Rizal in the world. During day time the plaza is filled with joggers, cyclists, and sporty people who promotes a healthy life style. When the sun sets, swarming street vendors will be around the area that sells street foods, souvenirs, and other locally made products. That's why The Plaza is a place to better your health and which anyone could spend their free time too.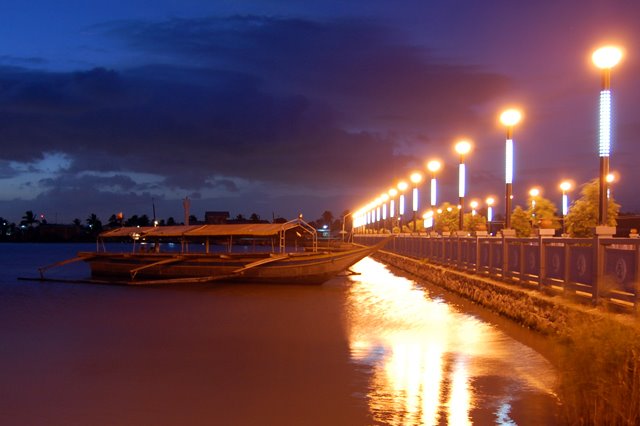 7. In Calamba, you will find a stunning place namely the "Calamba Baywalk".
This tourist spot is famous for couples who are eyeing for a romantic place. The set up in the area is very simple yet it's worthy to visit. Once you go there, you will have a glimpse of the beautiful Laguna Lake and a view of the majestic Sierra Madre Mountain. Capturing snapshots while the sun sets, dine in at the floating restaurants, take a boat ride, cycling around, fishing, or just walk in the perimeter of the lake while relishing the cool breeze of the wind are some of the things you can enjoy doing in the baywalk.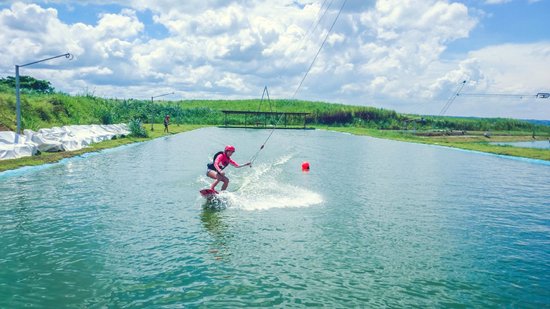 8. For active individuals who craves for thrilling activities, this waterpark in Calamba will suit them best.
"Republic Wakepark" in Nuvali, Calamba can give a stirring experience to those who wants to try wake boarding. The fun waterpark is a spot between Calamba and Laguna Lake which will teach you how to wakeboard. Waves are either your friend or your foe. Classes are offered to beginners who practice to master wakeboarding.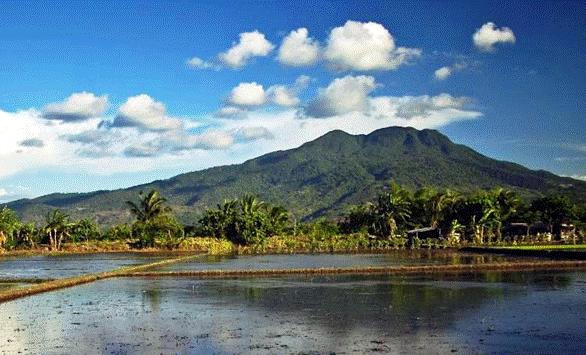 9. Laguna is a top-tier destination for nature lovers.
"Mt. Makiling" is one of the noteworthy stops to commune with nature, and Calamba City can be found at the foot of this mountain. It is a paradise for hikers and cyclists. You can experience being close with the clouds and start a journey in the breathtaking jungle space. Chirping birds make a big impact with the ambiance of the surrounding that complements the lush green forest, living sturdy trees, crystal clear mountain water, and astonishing rock formation. The preserved mountain has a lot in store for the natives and tourists. They can relax at the mud spring which is a crater of the dormant volcano, take a trail up in the highlands of Makiling, interact with different species of endemic birds in the birding spots, or just take your family with you, grab a basket filled with treats, take a picnic blanket and you are all set to experience a day at the Garden of Eden in Calamba City.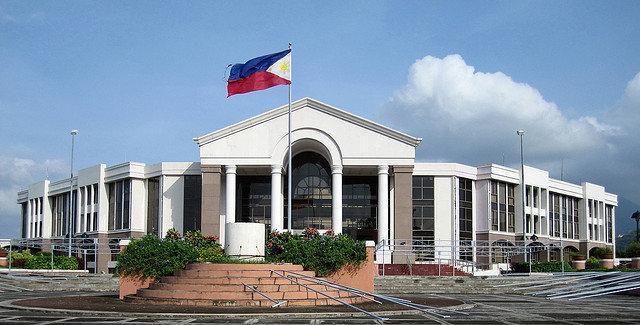 10. Take a break and discover the 54 barangays of Calamba City.
Getting to see the famous landmarks and well-known attractions are not everything. If you have the time, gather your friends and take them in a road trip with you. Unveil the beauty of the city and witness the diverse culture and ethnicity of the locals. Be aware of the small things that are dearly to them. Incorporate yourself by doing their traditions and practicing the beliefs of the Calambeños.

Aside from the 10 fun activities that are listed above, there is also an opportunity for everyone who seeks for a place to stay for the long run in Calamba City. Mass housing projects are present in the area that caters people whose problem is finding a residential home of their own. Bria Homes saw Calamba City as a prime location to build sturdy affordable house and lots that will be the future home of the growing population in the city. Project sites are located at Barangay Bañadero and Barangay Majada Out, Calamba. If you want to secure the future shelter of your family, you should consider Bria Homes as your home of choice.
BRIA Homes is a subsidiary of GOLDEN MV Holdings, Inc., .one of the largest real estate companies in the country. BRIA Homes is primed to bring quality and affordable house and lot packages and condominium units closer to ordinary Filipino families. This is the goal that drives every single employee in the company, for which the ultimate fulfillment is seeing a client happily moving into BRIA's homes.
To know more, visit their website at www.bria.com.ph, like and follow "Bria Homes, Inc." on Facebook, Twitter, Instagram, YouTube, Pinterest, Spotify, Viber Community, Telegram Channel, Kakao Talk, LINE and WhatsApp, or call 0939-887-9637.