Our Overseas Filipino Workers (OFWs) are some of the keenest investors in the Philippine real estate market. With disposable income on hand, they are always on the lookout for affordable house and lots that they can purchase. Real estate properties that are cheap now, but have the potential to go up in value as the years go by.
However, finding the right affordable house and lot for sale can be daunting, as many factors should also be considered. The OFW's current life situation is one of the many factors to mull over, as well as the prevailing real estate taxes and fees. There are also paper works and other documentations that an OFW needs to accomplish, which could take up so much of the OFW's time and resources.
Needless to say, buying an affordable house and lot is no easy task. An OFW has to have a deep reservoir of patience, the persistence to research on great deals, and the courage to ask for help when needed. Here are some tips for OFWs to consider when looking for an affordable house and lot in the Philippines: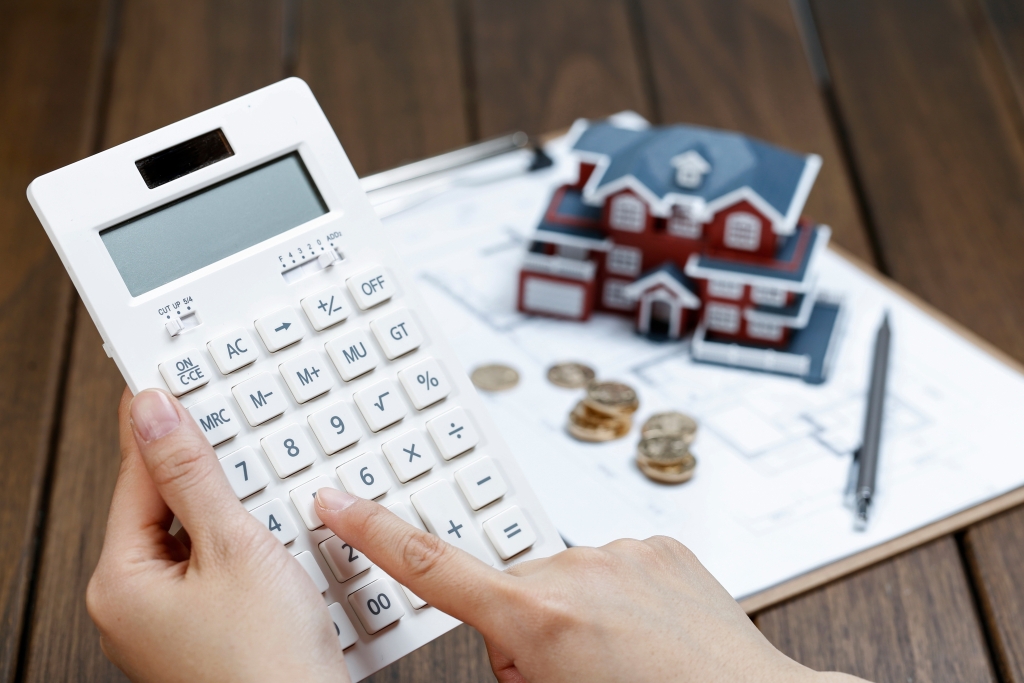 Conduct a self-assessment
This is perhaps the most important point to ponder on when buying a house and lot. You must first create your own criteria for your desired real estate property. You must have a vivid picture of what your ideal house and lot looks like, and make sure that it also fits your lifestyle. Do you want a condominium? Would you like to live in a bungalow-type house? Or perhaps you fancy owning a two-storey duplex? How many bedrooms do you prefer? Is a two-car garage non-negotiable?
Also, an OFW needs to evaluate his financial capacity. An OFW must remember that aside from buying a house, he has other expenses to attend to, given his role as the family's main provider. A peso spent on mortgage payments is a peso not spent on other important items. There is an obvious opportunity cost, which might adversely affect the OFW's financial well-being later in life.
How much is your budget? How much available cash do you have? How much is the reservation fee and the succeeding monthly mortgage? As a rule, you should not spend more than thirty (30%) of your monthly income on mortgage payments. Would your present financial situation satisfy this rule, considering the kind of house and lot that you are eyeing?
These are just some of the burning questions that an OFW needs to answer.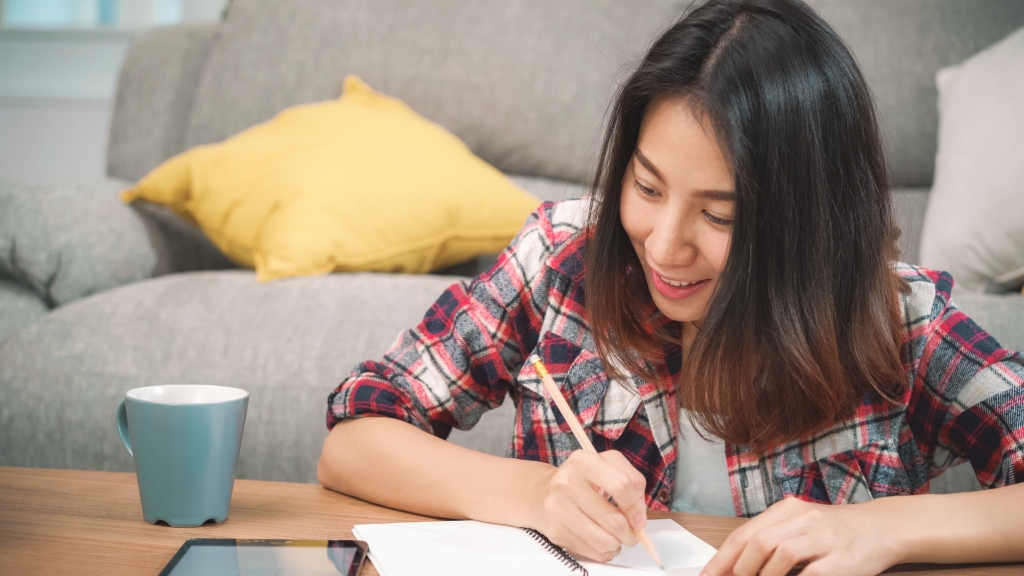 Do extensive research and narrow down your choices
Once you have pared down the essentials of your dream house, the next step is to persistently research on the properties that fit your criteria and narrow down your potential choices. Among many real estate offerings online and offline, there is a cornucopia of options. It should be noted that not only the overall appearance of the house must be kept in mind. An OFW who is very serious about finding the best deal possible should also think about the developer behind the real estate property.
A quality real estate developer is very important, since the overall quality and built of the house rests on its developer's track record. Choose a house from a real estate developer whose track record is shaky, and you shall encounter headaches in no time. An OFW should look for a quality real estate developer like Bria Homes.
Bria Homes has been one of the most trustworthy companies in the Philippine real estate industry. Unlike other real estate companies, Bria Homes separates itself by offering affordable house and lots and condominium units that do not burn a large hole in any OFW's pocket. Its offerings are reasonably priced so as to provide OFWs a chance to finally acquire a home they can call their own. Bria Homes is the most suitable choice for normal Filipino workers and OFWs who desire to invest in a home of high, reputable quality that is also relatively inexpensive.
For as low as P 1, 897 per month, an OFW can purchase his dream Bria house, which is perfect for OFWs who are not yet as financially established. Bria's house and lot packages can range from Php 550,000 to Php 1.5M while its condo units range from Php 1.5M to Php 3M. Truth be told, any OFW will find it difficult to score or land cheaper deals that those offered by Bria Homes. Moreover, OFWs can avail of financial funding (Pag ibig housing loan or Bank Financing) or other low-interest options that can further lighten their BRIA mortgage payments.
Bria Homes also offers a relatively faster construction timeline so that any OFW and his family members can move in earlier. Bria uses some of the latest technologies and innovations in home building and construction, applied with expertise by Bria's engineers and architects. All Bria communities in the country are near or adjacent to places of interest such as: churches, hospitals, schools, and malls. They are also reachable via major roads and thoroughfares and other government infrastructures.
Bria's clients have a wide-range of home options to choose from: Elena, a 22 sq. m unit on a 36 sq. m lot; Bettina, a 44 sq. m unit on a 36 sq. m lot; and Alecza, a 36 sq. m unit on a 81 sq. m lot. Aside from its house and lot packages, Bria Homes also features urban living through Bria Condos, where beautiful 24 sq.m studio units are up for grabs. Location-wise, there are many available Bria Communities all over the country, from up north in Pangasinan to down south in General Santos City.
Contact the property broker.
In purchasing affordable house and lots, an OFW has lots of things to ruminate about–pricing, location, and other factors. Conferring with a trusted real estate broker will facilitate and simplify the process of selecting the best affordable house and lots for sale. There are many trustworthy real estate brokerages in the Philippines, such as the following: Filipino Homes; Teoland Realty; Bachelor's Realty and Brokerage, Inc.; Dream House Realty; Animare Sales and Marketing, Inc.; Philippine Property Providers and Marketing; and Golden Nest Realty and Brokerage.
An OFW cannot go wrong in contacting the above mentioned real estate brokerages, since each offers expert quality service that cater to the OFW's real estate needs at the moment, with industry awards to boot. Depending on the location where the OFW wants to buy an affordable house and lot, he can contact the aforesaid brokerages as these operate in different locations across the country.
Elect someone who can best represent you during the home-buying process.
By force of circumstances, an OFW who wishes to acquire an affordable house and lot should be able to elect or appoint someone to represent him during the home-buying process. This is for the reason that the OFW himself is away from the country most of the time. Hence, he should choose someone who is credible and dependable enough to work in his best interests, to operate on his behalf.
This can be done through a Special Power of Attorney (SPA), a document which gives the OFW's representative authority to perform activities on his behalf. In an SPA, an OFW can make a relative or family member of legal age his Attorney in Fact to sign legal documents, receive proceeds of bank loan, and sign and execute Contract to Sell and Deed of Absolute Sale.
Practice communicating with your broker and/or representative via email.
The process of house-hunting and home-buying is riddled with documentary requirements. For OFWs, some of the important pieces of documents could be Passports, Bank Statements, Job Contracts, Pay Slips, and Marriage Contracts that should be sent to brokers and Attorneys in Fact. With the advent of technology, these could be attached and forwarded via email in a matter of seconds. This behooves the OFW to have at least an elementary knowledge on how email works, and how to employ email features.
Not every OFW is a computer expert, and most of our OFWs are in blue collar jobs which do not require technical computer skills. Thankfully, with enough practice, any OFW can compose, communicate, and send documents through email. Also, with the emergence of alternative messaging applications such as Facebook Messenger, WhatsApp, and Viber, sending documents at lightning speed can now be a breeze.
Still, communicating with your broker and/or representative via email is arguably the best option. Emails can record your conversations word for word, unlike on phone calls where most of what has been talked about is usually lost in memory. Choppy communication lines aggravate this situation, and such problem is normal in overseas phone calls unless both parties have superfast internet connection. The minute but important details that you are negotiating or haggling over such as discounts can be read and reviewed many times over in an email, as opposed to phone calls where your broker might forget this.
Make sure that terms of your negotiation are also reflected on your homebuying contracts.
This tip is pretty much self-explanatory. What has been talked about and negotiated during the whole homebuying process should be reflected on your homebuying contracts. Before an OFW signs the dotted line to finalize and legitimize everything, he must painstakingly ensure that what has been agreed upon is similar to the clauses in the contracts. Or at the very least, the contract's usually technical language (which admittedly can obfuscate things instead of clearing them up) has been properly communicated in understandable terms to the OFW buyer, who can only take so much on his plate. If the contract is communicated well, he can make sound decisions based on facts and relevant information and minimize his fears of being scammed.
This dovetails with choosing the right real estate broker, electing a reliable representative to act in your stead, and choosing a quality real estate developer such as Bria Homes. When an OFW works with the right real estate companies and people, he has no fear of being duped or cheated. Choosing those with sterling track records and sound character are of paramount importance, since purchasing a house and lot is a life-altering decision.
Get your papers authenticated by the Philippine Consulate.
An OFW having his papers and documentary attachments authenticated by the Philippine Consulate is similar to or equivalent of having his documents notarized here in the Philippines. A basic but important question for most: Why notarize a document? For an OFW, notarizing, or in this case authenticating his papers by the Philippine Consulate, ensures that he who signed the document is properly identified. Also, it guarantees that the OFW signed the documents under his free will, and not under duress. Moreover, it ascertains that the OFW's papers are verifiable by independent parties even after the authentication has taken place.
For example, if an SPA was signed by the OFW abroad, he should proceed to the nearest Philippine consular office to have it authenticated. After doing so, he can opt to send the copies here in the Philippines via courier. Overall, getting an OFW's papers authenticated by the Philippine Consulate shields him against potential fraud that could cause irreparable damage to his finances and overall reputation.
If you work in a country where English is not the official language, have your documents of proof translated in English and signed by your employer or HR.
This step is applicable to OFWs working in non-English speaking countries, such as nations outside of the United States of America, United Kingdom, Canada, and Australia. Although English is the main lingua franca or global language, we cannot deny the fact that pertinent and vital documentations in other countries are still sometimes written in their native tongue, for the easier understanding of their citizens.
For OFWs employed in these areas, a good work-around would be to have his documents (Job Contract, Certificate of Employment, etc.) translated in English with the signatures of his employer of the company's Human Resource representative. Also, he can have these translations certified as true and correct. In doing so, he could bypass potential troubles and speed up or expedite his house-buying process.
If you have an existing local savings account, ask your representative to open a checking account for you.
More often than not, an OFW shall be paying for his house and lot via post-dated checks (PDCs). Rather than opening a whole new bank account, an OFW can simply open a checking account under the same existing details, to facilitate the issuance of these PDCs. As an OFW, having a checking account especially for mortgage payments has many advantages. You can save on ATM usage fees, and create an electronic trail of your payments which could be useful in times of dispute. Also, there are checking accounts that offer higher interest compared to ordinary savings accounts. In addition, checking accounts can teach an OFW valuable lessons about financial literacy and money management which he could not get elsewhere.
As an OFW who has invested the proverbial blood, sweat and tears, not to mention the countless hours away from loved ones, you deserve everything to go in your favor. Unfortunately, there are still those who might look to leech off you, instead of affording you the respect worthy of a modern-day hero. The above tips should help you navigate the Philippine real estate market as you search for your dream home that is of excellent quality and affordable price.
If you still do not know where to start, you should consider Bria Homes. BRIA Homes is a subsidiary of GOLDEN MV Holdings, Inc., one of the largest real estate companies in the country. BRIA Homes has sought to bring quality and affordable house and lot packages and condominium units closer to ordinary Filipino families. This is the goal that drives every single employee in the company, for which the ultimate fulfillment is seeing a client happily moving into BRIA's homes.
If this vision of Bria Homes resonates with you as an OFW, you can immerse yourself through Bria's 360 Virtual Tours in www.bria.com.ph and inquire online through Bria Homes Facebook page at www. Facebook.com/BriaHomesInc.
OFWs can also reserve a house online through https://www.bria.com.ph/online-reservation.
To know more, visit their website at www.bria.com.ph, like and follow "Bria Homes, Inc." on Facebook, Twitter, Instagram, YouTube, Pinterest, Spotify, Viber Community, Telegram Channel, Kakao Talk, LINE and WhatsApp, or call 0939-887-9637.