Our Overseas Filipino Workers (OFWs) are considered as modern-day heroes that continue to prop up the Philippine Economy, in spite of the downturns brought about by the COVID-19 pandemic. Their monthly remittances to their loved ones back home fuel daily Philippine economic activity and consumption. Also, huge chunks of these cash inflows are directed to investment avenues such as real estate properties, money markets and businesses.
These money-making opportunities offer varying degrees of profitability, and each offer its own set of pros and cons. Some are more advantageous than others in certain contexts, and OFWs may prefer one vehicle over another. For instance, extensive research among OFWs conducted by the New Perspective Media Group last 2019, 80% of OFWs are considering buying property in the Philippines next twelve months. Of those OFWs who have already heavily invested in the country, 55% would like to invest more in real estate property.
According to Dr. Karen Remo, the Managing Director of New Perspective Media Group, more Filipinos are venturing into the property market. She added that acquiring property has rapidly become more acceptable in the Filipino culture, due to its perceived security and safety when it comes to wealth accumulation, but not everyone can afford it.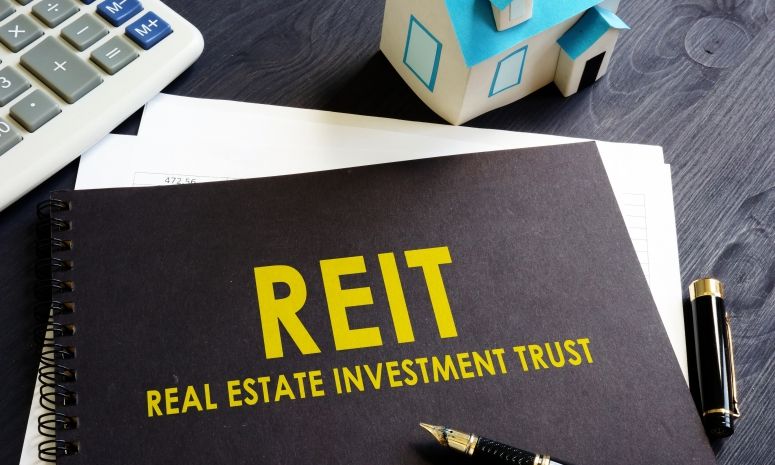 Lacking in Capital? Invest in REITs
One common misconception about real estate investment is the large capital outlay needed, which drives potential investors away due to lack of funds. Also, recurring costs such as taxes, security, repairs are added headaches. To make it easier to would-be investors and capitalists, the Republic Act 9856, or the REIT (Real Estate Investment Trust) Act of 2009, was enacted into law by the Philippine Government, establishing REITs in the country. Its accompanying IRR (Implementing Rules and Regulations) was promulgated by the Securities and Exchange Commission on May 13, 2010.
Real Estate Investment Trust allows the public to own shares of real estate properties such as house and lot, rent to own homes, housing developments and other big properties without having to worry about shelling out oodles of money and handling the day-to-day operations of these entities. Through REITs, small investors such as OFWs and normal middle class Filipinos can enter the real estate market with minimum capital. The promise or hope of lucrative return of investment is still there despite the low barrier to entry, as some REITs offer regular dividend income aside from income by way of normal stock gains.
In some aspects, REITs are similar in mutual funds. For example, the OFW investor buys shares of these companies. The fund managers within the REIT Company can in turn use the collected funds from the investors to purchase assets that can drive up the value of the shares.
As for the REITs, those assets are offices, malls, warehouses, hospitals, and other infrastructures related to real estate. Therefore, when you want to cash in or withdraw your investment, you need to trade the stocks from the exchange so you need to utilize a qualified stock broker. In the same manner, with mutual funds, you just have to find and proceed to a mutual company if you desire to invest or sell.
Aside from the minimum capital required for investing in REITs, REITs also offer less stress since you will not be involved in the day to day operations of managing the properties. Depending on the REIT, investors can also be qualified to receive dividend income. The value of the REIT stock may also increase over time. The REIT assets are already tangible and income-generating. You can benefit from the expertise of the REIT fund managers, instead of trading on your own in the stock market. An REIT company can also offer diversity due to its array of infrastructure projects. One need not worry in terms of transparency, since REIT companies are required to disclose its financial status to shareholders. REITs can be traded daily, giving you a chance to liquidate your investments any time you wish. As an OFW investor, you can also benefit from tax-free income from 2020 onwards.
On the flip side, REITs can be subject to tax hikes on certain real estate properties under its portfolio. High vacancy rates also adversely affect REIT income. The stock growth may be slower, due to the fact that most of its income is not reinvested when it is instead awarded to shareholders as dividends. Other risks such as high interest rates, debts and other unfavorable circumstances can undermine and diminish REIT income, not to mention the other management fees due to its employment of fund managers.
Have Enough Capital? Invest in Real Estate Properties
If an OFW has money to spare, he can do away with REITs and personally invest instead in tangible, real estate properties. He can either purchase a house and lot, a condominium unit, or a commercial building in cash. If he opts not to finance all in cash, there are a plethora of bank loans and other PAG-IBIG housing loans available.
While toiling overseas, stacking cash, and waiting for the right time to return to the Philippines for good, an OFW may invest in a property that would provide him with passive income. Passive income is generated when you are not actively involved in the operation of the real estate property that you purchased. It results in regular cash flow, with your money working for you instead of you working for money. You can go about certain ways of earning passive real estate income.
One is purchasing a unit and renting it out. With the advent of apps such as Airbnb, one good option nowadays is to turn your unit into an Airbnb home for tourists searching for a place to stay. You may charge your Airbnb occupants on a per stay basis. For safety, you may offer up your unit for rent only to your loved ones and friends who you can trust to treat and care for your unit as though it is their own dream house.
If you have the financial wherewithal to buy land, you can construct a commercial building and turn it into a condominium with lots of units for lease. However, if you choose to venture into this, you should ascertain first that your land is in strategic locations or in locations where there are impending urban developments.
You can also opt for property convertions. For instance, your ancestral house in Manila can be transformed into a café or restaurant. Your idle land can also be turned into an events place if it is near tourist spots. The possibilities are endless, as you can conceive of turning your lot into an adventure camp, resort,brand new house, transient house, massage spa, and other recreational places for those looking for spots to unwind.
Investing in real estate property drives wealth acquisition faster, since the value of real estate property increases over time. Unlike other big-ticket purchases such as cars and luxury cars that depreciate in the long run, real estate properties are more likely to go up in value. Also, one can already monetize his property as soon as he buys it, by having it rented or leased.
Real estate properties are also more resilient to economic volatility brought about by uncertainties and unforeseen events such as the COVID-19. This pandemic has already caused stock market to go down, causing great losses to many stockholders. Having real estate properties can counter the adverse effects of money market fluctuations since property values remain the same, shielding its owners from heavy financial ruin.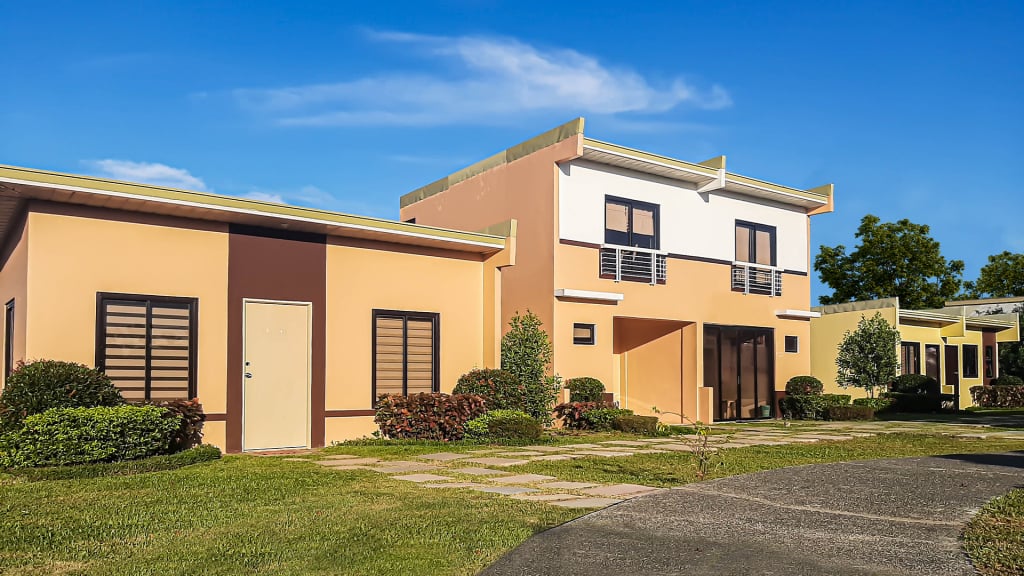 Want Affordable House and Lot for Sale? Invest in Bria Homes
If one OFW buys a house and lot such as one in Bria Homes Executive Calamba, its market value could potentially be twice more when he returns to the Philippines three years from now. If he chooses to purchase a Bria Homes Condominium Unit, he could earn passive income by converting it into a cozy Air BnB space.
Bria Homes has been one of the most trustworthy real estate developers in the Philippine real estate industry. Since its formation, Bria Homes Inc. puts premium on the establishment and development of affordable, reasonably priced house and lots and affordable condominium units that provides opportunities for ordinary Filipino families whose main dream is to have their own house. Bria Homes is the most suitable choice for normal Filipino workers and OFWs who desire to invest in a home of high, reputable quality that is also relatively inexpensive.
With the topnotch quality and affordability of the homes that it offers, Bria Homes seeks to be a part of the solution in the Philippine government's quest to mitigate and alleviate the housing problem that has existed for decades. Bria Home employees are motivated by this lofty and noble goal. They derive ultimate joy from the happy and fulfilled faces of clients moving into their new Bria Homes.
Bria Homes offers a wide range of affordable house and lot. For as low as P 1, 897 per month, anyone can purchase his dream home. Bria's ofws house and lot packages can range from Php 460,000 to Php 1.5M while its condo units range from Php 1.5M to Php 3M. Buyers will be hard-pressed to find cheaper deals that those offered by Bria Homes. Aside from its affordable price, prospective buyers can avail of financial funding from financing institutions (PAG-IBIG housing loan or Bank Financing) that should make their financial obligations easier and lighter.
When it comes to construction time, Bria Homes offer a faster timeline so that the clients can move in earlier. Bria employs some of the newest technologies and innovations in home building and construction in order to make construction quicker and more efficient. Bria's engineers and architects also ensure that Bria's homes faster construction does not compromise the homes' longevity and ability to withstand the test of time.
Bria Homes are surrounded by facilities such as covered basketball courts, perimeter fences, and guarded entrance. Aside from the pleasant atmosphere within every Bria community, Bria Homes had since fostered green living and healthy living in its communities. One of its existing projects is 'Project Communitree: An Adopt A Tree Program,' which seeks to promote the value of a cleaner environment. Another initiative, 'Sa Bria Lulusog ang Pamilya,' seeks to encourage proper diet to Filipino families.
Bria also designs aesthetically modern and fashionable homes, which are up-to-date with the latest architectural trends. .Bria's clients have a wide-range of home options to choose from: Elena, a 22 sq. m unit on a 36 sq. m lot; Bettina, a 44 sq. m unit on a 36 sq. m lot; and Alecza, a 36 sq. m unit on a 81 sq. m lot. Aside from its house and lot packages, Bria Homes also features urban living through Bria Condos, where beautiful 24 sq.m studio units are up for grabs.
Bria Homes trains its employees to be consummate professionals and provide excellent customer service. All employees are equipped to answer questions of clients promptly. Bria's customers can always rely upon quality customer care, so that they can have the best memories and experiences while residing in Bria Communities.
Lastly, Bria communities are intentionally located in places that will provide convenience to the clients' way of living. All Bria communities in the country are near or adjacent to places of interest such as: churches, hospitals, educational institutions, and retail centers. They are also accessible through major roads and thoroughfares.
In sum, owning a real estate property offers a myriad of benefits, which is why it remains as a top investment vehicle of choice by OFWs. Most OFWs dream to ultimately stop working in a foreign land and stay home for good, and real estate offers the most stable path to the realization of this vision. With opportunities provided and opened up by Bria Homes to overseas Filipinos, many OFWs are in a better position to face the future—a future of financial health, wealth, and happiness. Interested homebuyers can immerse themselves through Bria's 360 Virtual Tours in www.bria.com.ph and inquire online through Bria Homes Facebook page at www. Facebook.com/BriaHomesInc.
They can also reserve a house online through https://onlinereservation.bria.com.ph
BRIA Homes is a subsidiary of GOLDEN MV Holdings, Inc., .one of the largest real estate companies in the country. BRIA Homes is primed to bring quality and affordable house and lot packages and condominium units closer to ordinary Filipino families. This is the goal that drives every single employee in the company, for which the ultimate fulfillment is seeing a client happily moving into BRIA's homes.
To know more, visit their website at www.bria.com.ph, like and follow "Bria Homes, Inc." on Facebook, Twitter, Instagram, YouTube, Pinterest, Spotify, Viber Community, Telegram Channel, Kakao Talk, LINE and WhatsApp, or call 0939-887-9637.