The Filipino workers are some of the most trusted skilled workers in the world. Based on the result of the 2019 Survey on Overseas Filipinos, there were an estimated 2.2 million Overseas Filipino Workers (OFW) who worked abroad from April to September 2019. OFW's were considered the modern-day heroes of the Philippines as they sacrifice themselves just to give their families a better and comfortable life. Aside from providing for their families' daily expenses, it is also a dream of an OFW to invest in real estate and acquire a house and lot or maybe an affordable house and lot for sale.
The number of Overseas Filipino Workers has total remittances that were estimated at Php 211.9 billion from April to September 2019. These remittances include cash sent home; cash brought home and remittance in kind. Most of them remit their hard- earned money using bank transfers, money transfers, door-to-door delivery, agency, or local office. But due to the covid-19, many of the Overseas Filipino Workers got affected by the pandemic. In the recent report by the Department of Labor and Employment there were 600,000 displaced OFWs due to the pandemic. With this, DOLE provides one-time cash assistance to these displaced OFWs. Thus, OFWs whose employment continues despite the pandemic were warned to invest their hard-earned money wisely.
OFWs should not be lured into investment scams as they will put their well-deserved money at risk. But for those who are ready to invest and allocate their money in real estate is one of the better ways to save up for your future. So why should OFW invest in Philippine real estate? Here is why:
Passive Income
According to the website Asia Property HQ, the Philippines real estate market has grown at an exceptional rate in the past years.
Given this trend despite the pandemic, real estate analysts believed that rents will still rise steadily by 8% annually this 2021.
The market remained resilient as we are currently experiencing a global pandemic. This is the best time that OFWs invest their money in real estate. According to Colliers International, the target will reach 300,000 to 600,000 square meters, property developers launched over 3,000 fewer units compared to 2019.
OFW who are ready to invest can take advantage of housing developers like BRIA homes, affordable house-and-lot packages, and condominiums. An OFW like you can find affordable houses and lots for sale in this housing development. Getting a house or a condominium unit in BRIA can be processed thru a Bank loan for a house or Pag-ibig housing loan.
Once the house and lot are awarded to an OFW investor, he or she can have it rented since most of their families are living in the province.
Having this house and lot for rent will create a passive income for you in the long run. Make sure to make it for a 6-month to 1 -year contract with the lessee.
Acquiring property or affordable houses and lots for sale is one of the fastest and safest means to accumulate wealth – passive income.
Investing in real estate
According to the World Bank, the Philippines is one of the fastest-growing economies in the world. With a growing middle -income class and a young and large population these factors help in the increasing urbanization.
This trend attracts more and more Filipino investors, whether OFWs or not, in getting into the property market.
OFWs should invest in real estate because real estate investing is all about buying and owning a piece of property to make a profit.
In Real Estate, there is a strategy called "flipping". This is a strategy for making money in real estate. Let's take for example you buy a house and lot property in BRIA Homes, a affordable housing development company. You bought the property through a bank loan for a house or a Pag-ibig housing loan. Even if the property is newly developed, you renovate it and bought appliances to make it a fully furnished unit. Then you advertise the property on an online real estate site for rental. Once you have it rented, the rental income should be more than enough to cover the housing loan or bank loan that you are paying for the unit.
The rental income creates a steady cash flow for you. Once you have fully paid for the unit, you can apply for house improvement then you can sell the house and lot at its perceived higher value (flipping).
The perks of living in the metro are one of the reasons why the demand for condominiums, apartments, and house and lot rentals shoot up in the last few years because middle-income class families opted for convenience over the tedious world of commuting. OFWs investors took leverage to this thus purchasing these residential units – condo, apartment and house, and lot for the sole purpose of generating rental income.
Appreciating Value
OFWs should invest in real estate because its value appreciates even if there is an economic crisis. The market slowed down due to the global pandemic but the market remains resilient. 3 major factors that determine the real estate appreciation.
Land

Land appreciates its value. It is somewhat related to the increase in population. As the population constantly increasing, more and more people need houses and lots to stay and live, thus more and more properties are being built, the land becomes more and more expensive. So as an OFW real estate investor always look for the opportunity that has a larger piece of land with a smaller house rather than buying a larger house in a small piece of land because in the future that larger piece of land will appreciate in xfold.
Bria Homes develop lands that are near the proximity of commercial establishments, hospitals, schools, major roads, and highways. Bria Homes can be found in Calamba, Valencia, Dumaguete, Ormoc, and Davao.
Interested homebuyers can immerse themselves through Bria's 360 Virtual Tours in www.bria.com.ph and inquire online through our Facebook page.
Location

Location is a vital point in determining the value of a property. Location can be a place within the neighborhood, the city, or the state. The more developed the location, the higher the value of the property. Infrastructures, roads, and accessibility of the property help in the appreciation of the real estate.
One of BRIA homes Core Values is location. All house and lot and house and lot for sale of BRIA homes are strategically located within the proximity of commercial establishments, hospitals, schools, major roads, and highways.
Development
Infrastructure within the proximity of the property is one of the determinants of value appreciation of real estate. Most OFWs come from the suburbs if you buy a property in the area that will undergo major commercial, infrastructure, and housing development, expect that in the next 5 to 10 years, you will reap the benefit of an immense real estate appreciation. As an investor, always check or study governmental and commercial plans in the area where you plan to buy the property.
Buying a lot for sale can be a good strategy if you want the property to appreciate its value. An OFW investor can gain via buy-hold strategy or buy-low-develop.
Vacation Home
Many OFWs sacrifice themselves just to pursue their dreams of providing a better life for their loved ones and families. Their dream of sending their siblings and children to school for better education, providing good shelter, food and finally setting aside enough money for retirement and going back home to their families – finally accomplishing the "OFW dream!".
Retirement is very important to an OFW thus acquiring a vacation home is next to having a trophy. In looking for the most affordable house or rent to own homes, consider the location of the real estate property.
Beach House
This kind of vacation home is definitely a home away from home! This is heaven if you are an OFW who wishes to live near the beach. It is like living the dream of waking up near the sea with blue skies, waves, and golden sand on your toes. Having a beach house is a perfect for all types of buyers. It can be a good relaxation for the families or maybe a good source of income if you plan to rent it through Airbnb.
Ancestral House
This kind of vacation home is unique to us Filipinos especially to those who live in the heritage cities like Cebu, Manila, and Iloilo. In buying an ancestral house make sure to check if this can be purchased through a bank loan for a house or pag-ibig housing loan. You may also check if this can be bought through rent to own scheme.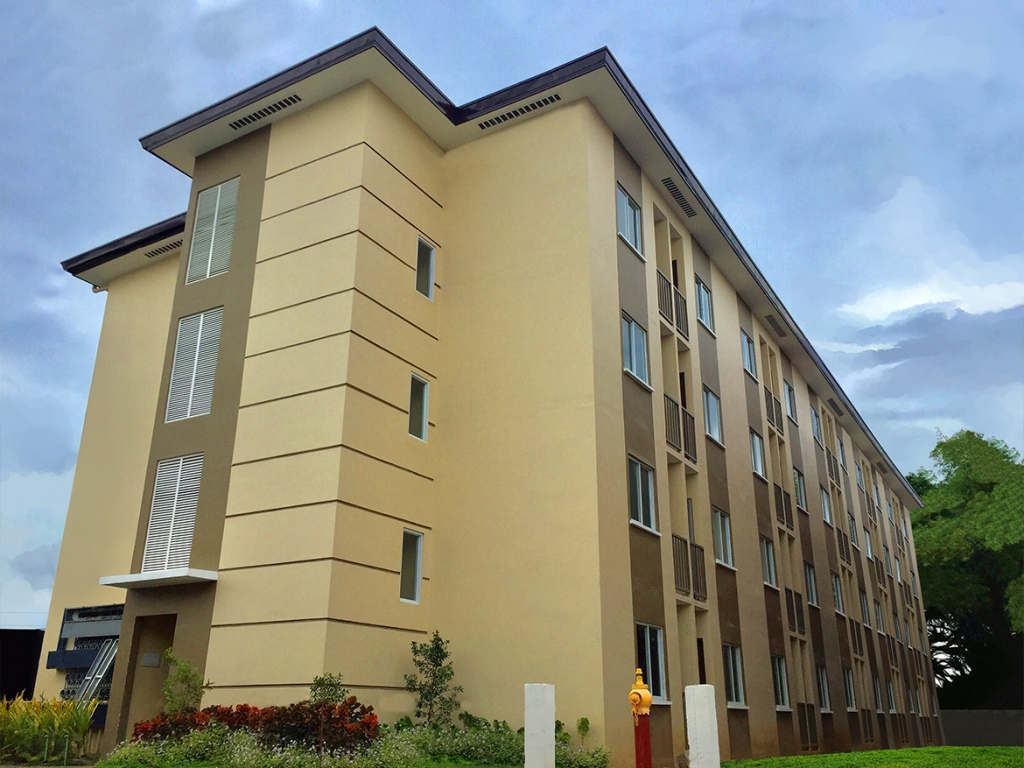 Condominium
Just like any other property, buying a condominium can be a good investment for OFW. It can be converted into a vacation home or can be rented out. Bria Homes offers large studio units that are perfect for young professionals who want to live in the heart of the city, living minutes away from everything. Bria homes pride itself on the development of real estate properties and easy-on-the-pocket condominium units that cater to ordinary Filipino families.
Click here to see available Condominiums. To acquire financing, check for a bank housing loan for a house or click here for Pagibig housing loan.
Mountain Lodge
Baguio and Tagaytay are some of the most popular locations with mountain lodge properties. Whatever time of the year you can enjoy the cozy temperature in these vacation homes. It provides a tremendous view of the mountain ranges. It's a great find for families and outdoorsy couples.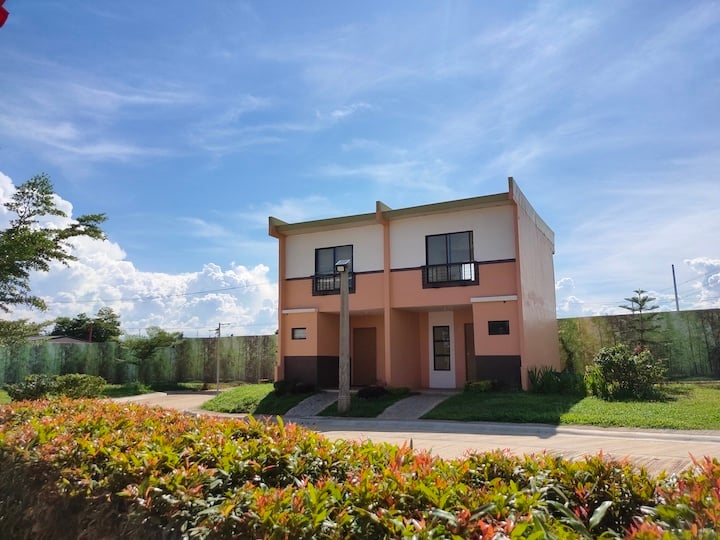 House and Lot / TownHouse
An OFW who loves to stay in the city, consider buying a house and lot or a townhouse. This will allow you to connect with friends and families while enjoying the activities that the city has to offer. To utilize your rental property enlist it through the rental property website to earn some rental income for cash flow.
Bria Homes have affordable house and lot and house and lot for sale that are strategically located in the areas where you can enjoy city life. Some of the locations of Bria are in Calamba, Davao, and Ormoc City. Click here to browse on more properties.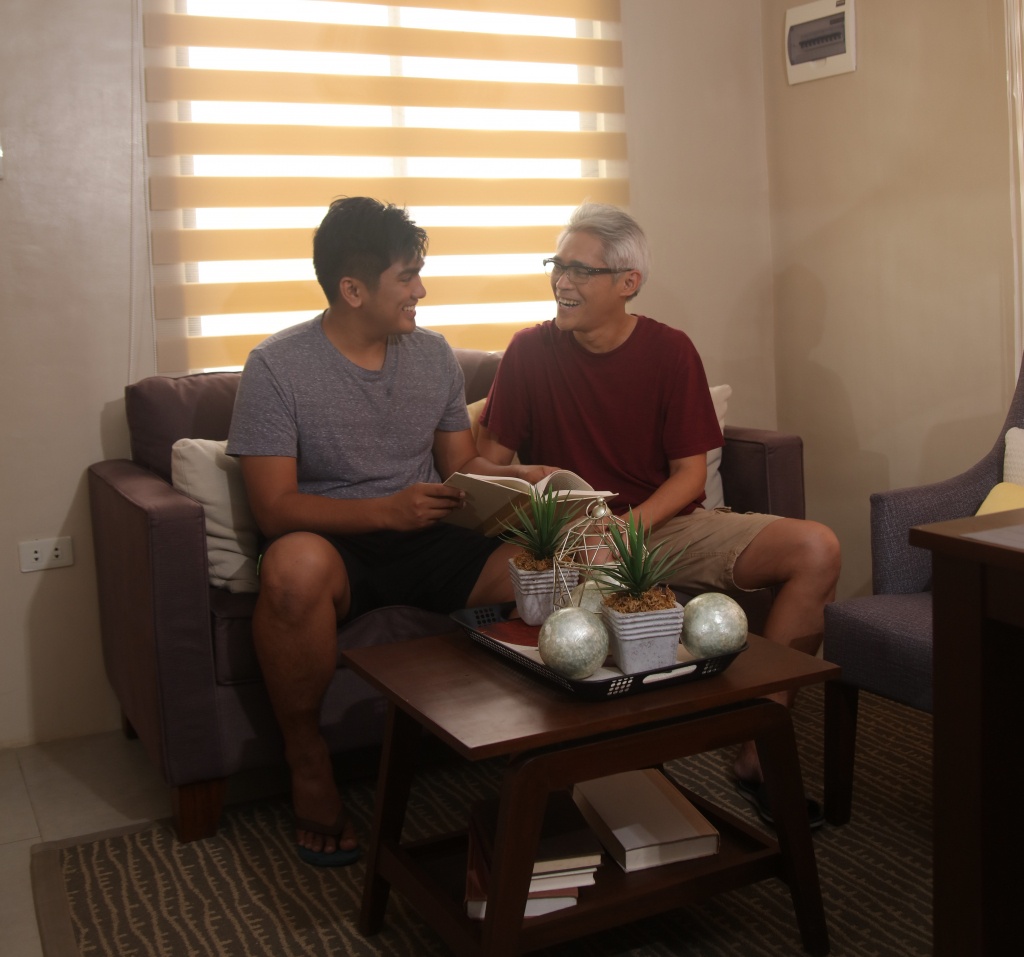 Retirement Home
An OFW should invest in real estate because it can help him/her fulfill the ultimate goal in their lives. Saving enough money to come home after years of working hard away
from your family just to provide for a great and comfortable life for them, is a way for an OFW to retire with a good home.
A retirement home will always be a place for an OFW to re-accustom yourself to live in the Philippines. To have a good retirement home, the hard-earned money of an OFW should be invested properly.
A housing development company like Bria Homes can help OFWs to save up and buy their retirement homes as it provides affordable house and lot packages to OFW and ordinary Filipino families
Ownership of a Living Space
Most of the OFWs leave their families so they can have a house of their own. Instead of paying rentals for a place they never own. An OFWs home investment can be enjoyed with the sense that he or she can settle down and securing your own family's future.
Investing in Bria homes gives the OFW a chance to own high-quality yet reasonable price houses and lots. For as low as 1.5 million, Bria homes' can be your dream home. Providing affordable houses and lots has been one of the core values (insert a link to Company profile) of Bria home since its establishment.
Summary
Because of the global COVID -19 pandemic, the Philippines' real estate market endures hard in 2020. The Philippine Central Bank forecasts that there will be a strong recovery in the market having a 7.8 growth in 2021. (Asia Property HQ).
Hopefully, the market will bounce back the earliest possible once the country had distributed the COVID-19 vaccines and countries will open again.
While everyone remains hopeful as we push together through this pandemic, Overseas Filipino Workers (OFWs) should remain mindful of their hard-earned money by having a wise investment in Philippine real estate. With the increase in OFWs' remittance, many families have the purchasing power to buy and invest in residential houses and lots and condominiums.