Last year, Bria Homes, the fastest growing mass housing developer in the Philippines, started its plight towards a greener and a better Philippines through, "Project Communitree" (Bria's Plant A Tree Program for 2017). In keeping up with our tradition of providing safe, clean and thriving communities.
Bria has yet another Plant A Tree program in store for this year with the help of our communities nationwide.
We hope to encourage everyone to appreciate and participate in activities that would help in making the environment safe and clean for everyone and for the generations to come.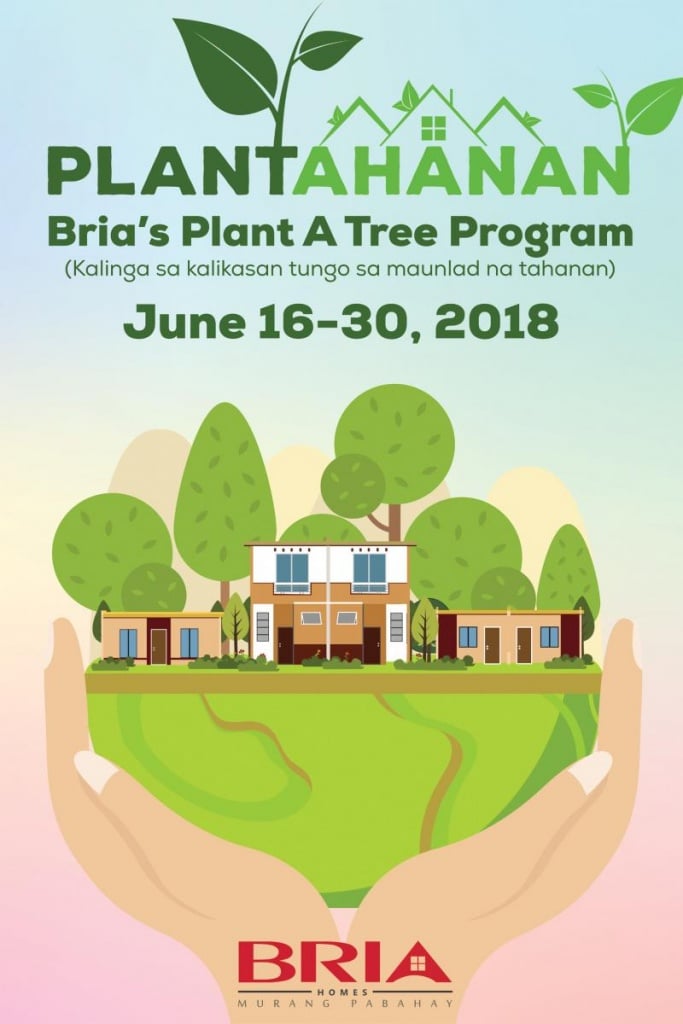 This year, Bria Homes will once again engage and encourage its communities to take part in protecting Mother Nature.
Bria hopes to achive this through, "Plantahanan: Bria's Plant a Tree Program."
A Clean and Healthy Environment
Keeping our environment clean and healthy is imperative to having a sustainable lifestyle for generations to come. Planting trees can help a lot in keeping nature in balance in so much as keeping the air clean and holding pollution at bay. Trees also provide much needed shade that would contribute to the comforts of living in a safe and clean community. It is therefore important that we continue to maintain and contribute for the betterment of all our communities in participating with this years Plantahanan activities, and future Bria Plant A Tree Programs.
Plantahanan: Bria's Plant A Tree Program, aims to communicate the importance of our environment to the younger generation. As such Bria Homes envisions a country where generations can live in a beautiful, greener, and healthier environment.
Join Bria Homes this June as it nurtures Mother Nature. Hoping that this will pave the way towards a thriving home "Kalinga sa Kalikasan tungo sa Maunlad na Tahanan."
BRIA Homes is a subsidiary of GOLDEN MV Holdings, Inc., .one of the largest real estate companies in the country. BRIA Homes is primed to bring quality and affordable house and lot packages and condominium units closer to ordinary Filipino families. This is the goal that drives every single employee in the company, for which the ultimate fulfillment is seeing a client happily moving into BRIA's homes.
To know more, visit their website at www.bria.com.ph, like and follow "Bria Homes, Inc." on Facebook, Twitter, Instagram, YouTube, Pinterest, Spotify, Viber Community, Telegram Channel, Kakao Talk, LINE and WhatsApp, or call 0939-887-9637.