Are you planning on going on beach trips to La Union, Batangas, or some place to relax and unwind around Luzon this summertime? Or maybe you are just looking around for a new home and thinking of moving to cities around the metro for a combination of that urban-rural community life amidst this pandemic? Well, in addition to the gasoline fees, you may want to add and consider the amount of toll fee rates in making that budget. Here is a quick summary list of the toll fee rates for 2022 including the NLEX-SCTEX toll fee, TPLEX toll fee, Skyway-SLEX-MCX toll fee, Star toll fee, and Cavite areas' CALAX and Cavitex toll fee.
Toll Fee Rates 2022
Even if this will be an addition to your usual expense, you might appreciate the convenience of going from one city to another through these expressways rather than exhausting countless hours in traffic.
According to the Toll Regulatory Board: Class 1 vehicles include vehicles with 2 axles and up to 7 ft. in height (e.g. cars, jeepneys, vans, AUV, SUV). Whereas, Class 2 vehicles include vehicles with 2 axles and more than 7 ft. in height (e.g. passenger buses, delivery vans) and vehicles with 3 or more axles and less than 7 ft. in height (delivery vans, small trucks, class 1 vehicle with a trailer). Lastly, Class 3 includes vehicles with 3 or more axles and more than 7 ft. in height (e.g. container or trailer trucks, cement mixers, and other large trucks). Learn more here.
Taking a Trip Up North?
How about cooling off in Pampanga's Aqua Planet and trying out other new exciting adventures in the so-called Culinary Capital of the country? Likewise, the Pampanga Megalopolis plan is also now gaining its chunk of popularity and is known as the most anticipated development plan in real estate, seeing the plan might be the key to reducing the mass migration in Metro Manila.
Read Also: 17 Best Things to do in Pampanga
Bulacan tourist destinations offers activities for the hobbies and likes of everybody; ranging from beaches, campsites, farms, rivers, national parks, and even churches, including the historical Barasoain Church.
For trips going to Central Luzon's Pampanga and Bulacan, here is the list of the NLEX-SCTEX toll fee rates: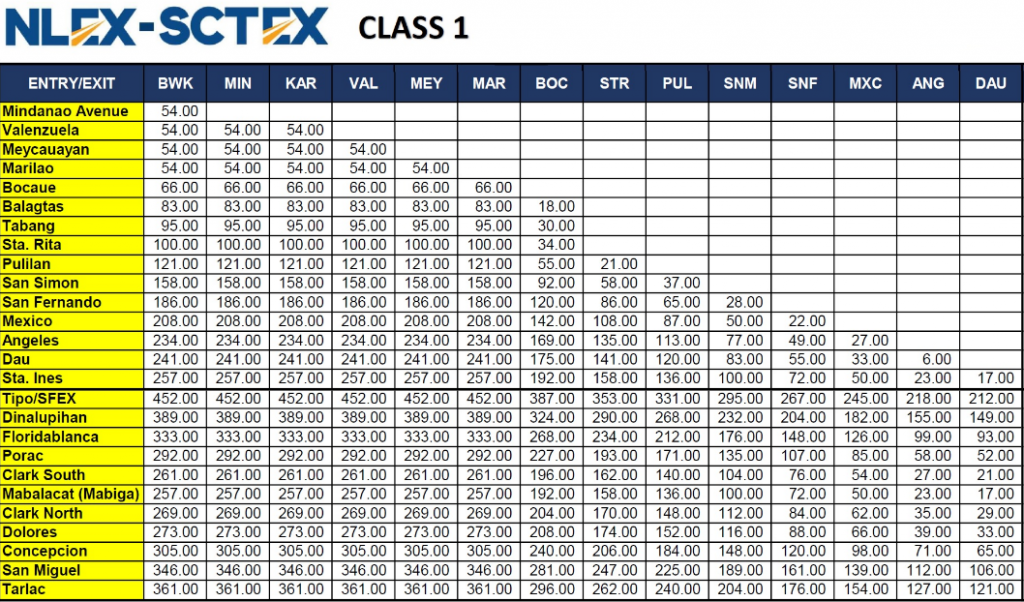 Read Also: NLEX, SCTEX Stopover Guide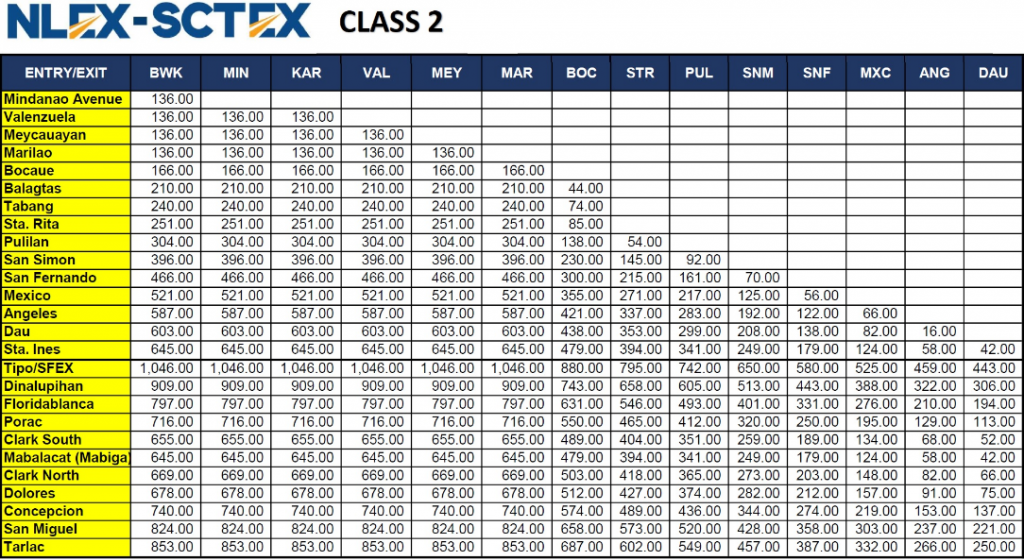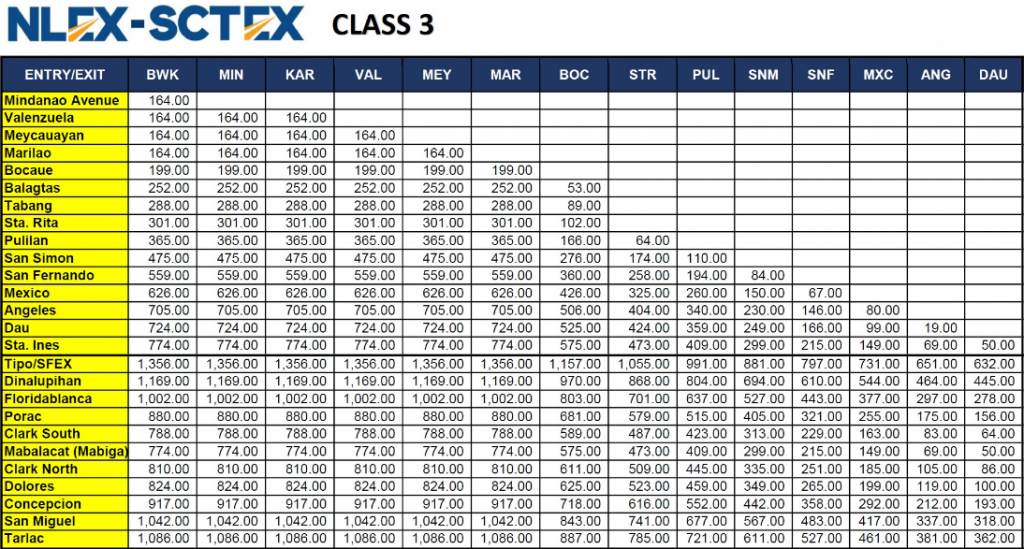 From Central Luzon, if you are thinking about going to the Ilocos region, you may also want to consider affordable house and lot in Urdaneta, Pangasinan. Said area is only one hour away from Baguio City yet just a few minutes away from Tarlac-Pangasinan-La Union Expressway (TPLEx). It is also surrounded by stunning beaches which Pangasinan has been visited for. In addition to the well-known La Union, try exploring Pangasinan.
Here are your TPLEx toll fees:



From the North to the Center, and now onto the South of Luzon, emerging cities and provinces in the area especially Batangas, Laguna, and Cavite have been consistently increasing their real estate demand and value due to their prime location being just a few minutes from Metro Manila, and now with developing infrastructures, community parks, premier schools, economic zones, restaurants, malls and other features combining the convenience and accessibility all homeowners are looking forward to.
Sited in Laguna, BRIA Homes Calamba is a 22-hectare residential house property that radiates a pleasant view of lush greeneries while giving off a typical suburban vibe. Residents of the house property can enjoy a perfect mix of tranquil provincial living and accessibility to Metro Manila. To get there, follow South Luzon Expressway. Take exit 50 toward Calamba, Laguna, and continue straight onto JP Rizal Street. From the house of Rizal, take a turn towards the "malaking banga" and you'll find a sign directing the location of the Bria Homes property. BRIA Homes San Pablo is a 14-hectare housing development that gives residents and homebuyers practical homes amidst the town's bustling community also offering affordable house and lot packages fit for your needs with available units that are ready for occupancy for as low as Php 10,000 per month. To get there, drive straight to SLEX – Sto Tomas – Alaminos, take the highway until you reach Max's San Pablo, and turn right to Brgy San Gregorio.
Further, South Luzon offers a wide range of activities for families, friends, or even solo travelers who just want to spend some quick time off of the fast-paced Metro Manila life without having to go through the hassle of long hours of drive or commute, you may consider these 5 activities you shouldn't miss when traveling to South Luzon to add onto your bucket list.
Here is the list of toll fees rates you are going to need to know when going to the South as of May 2022: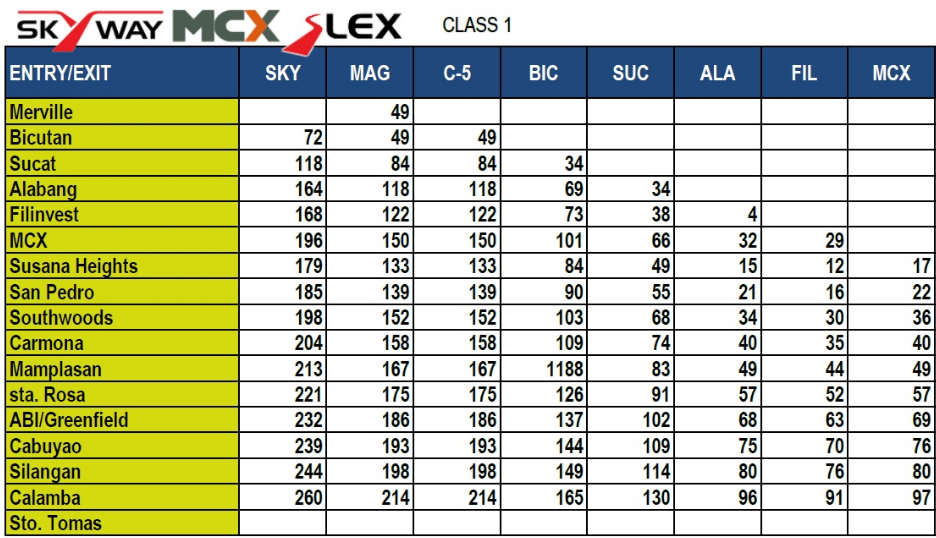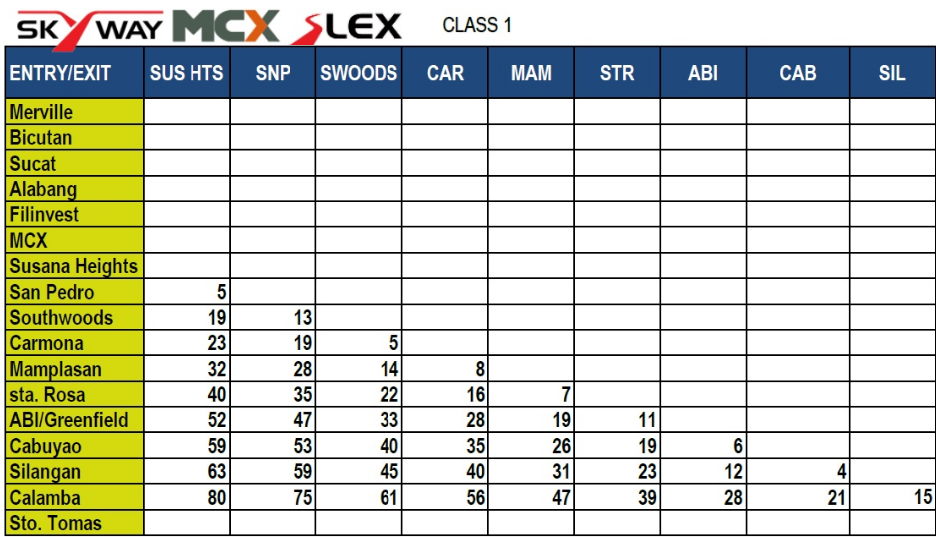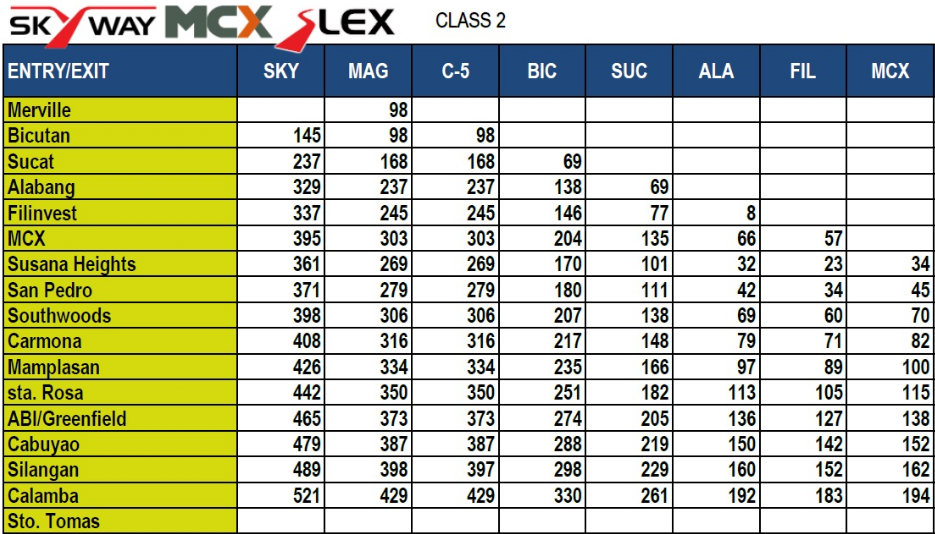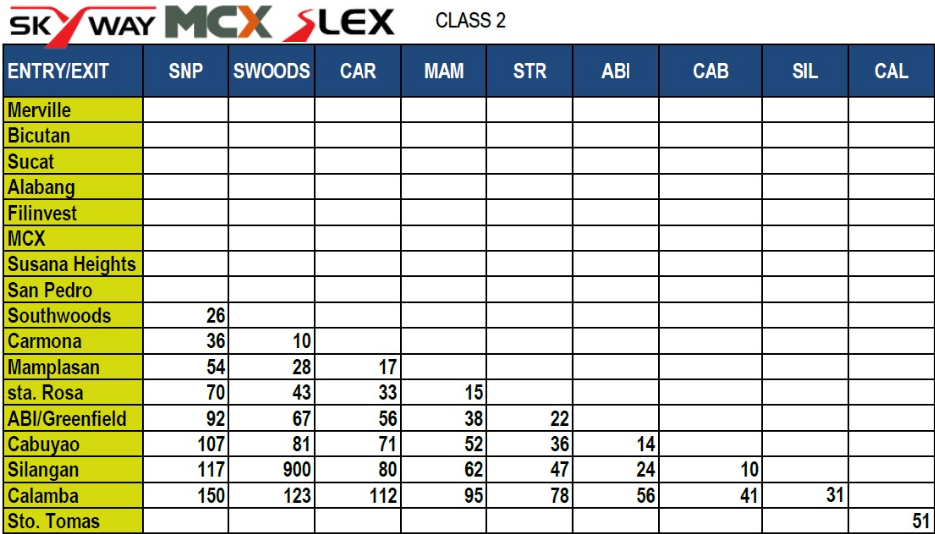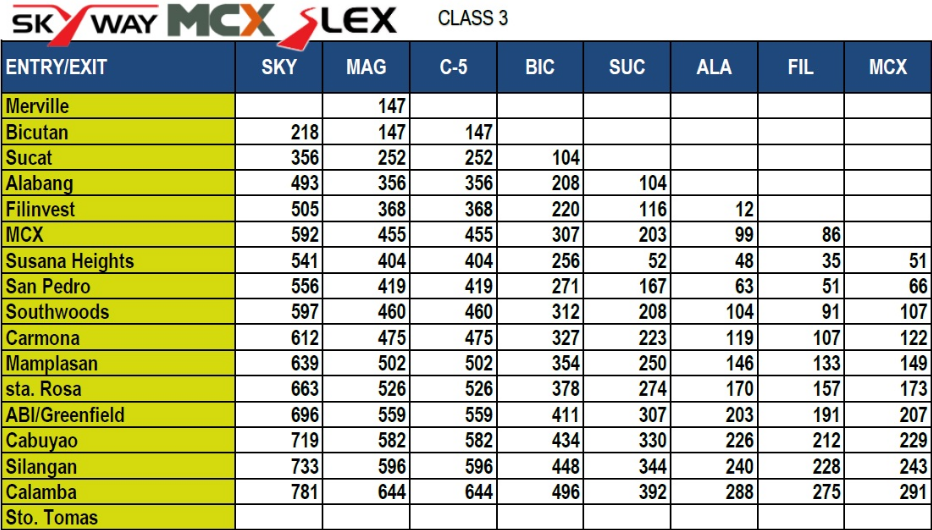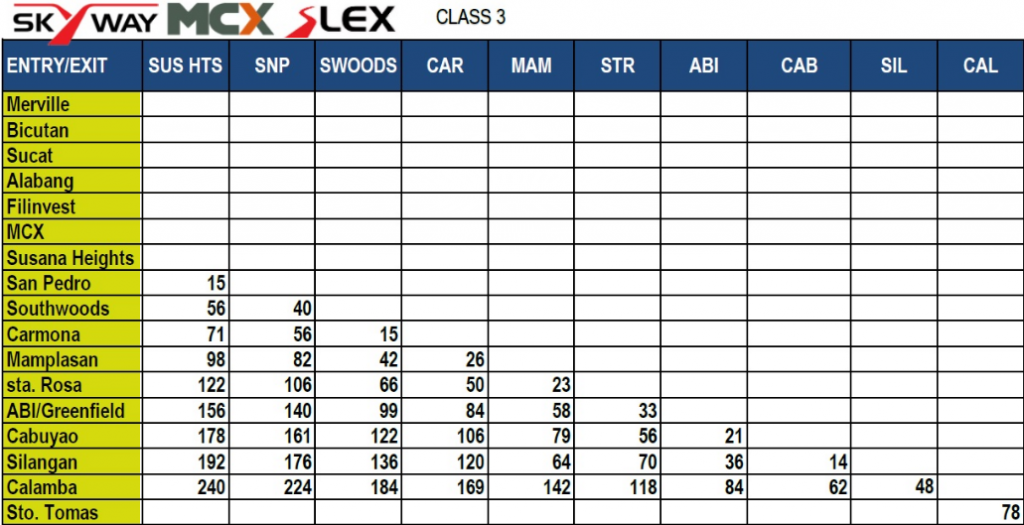 Now that PAGASA has declared the start of the dry season and that scorching heat has now arrived, you may want to start thinking of putting on your swimming trunks and suits and immerse yourself in the majestic diving spots and beaches of Batangas including Sombrero Island, Ligpo Island, Punta Fuego, Anilao beach, Laiya beach, and Tali Beach to name a few. For coffeeholics' or just foodies who want to taste something new, you can try out these cafes along the way to give you a much-needed boost of energy and quench of thirst. Read: Cafes to visit in Batangas
In Batangas, BRIA Homes Lipa is located at Brgy Tipacan with a total masterplan of 20 hectares. With it's proximity to Manila via SLEX, Lipa is an ideal home location for people wanting an affordable home in Batangas. To get there, drive straight to SLEX from EDSA Shaw, then make an exit at Lipa Balete Exit. From Balete Exit, drive straight ahead to going to Brgy. Sabang, then turn left at the cornerstreet of Bonifacio. Continue driving until you reach another corner street then turn right. From there, drive until you reach San Jose Bridge then turn right at the next corner. Continue driving straight until you reach Brgy. Tipacan and then turn right at which you'll see Bria Homes Lipa entrance.
Here is the list of toll fees on your way to Batangas (STAR TOLL):



Our last stop, for now, is Cavite. It is indeed good news for travelers planning on going to Bataan since the 32.15km-long Bataan-Cavite bridge is currently already at its 34% detail completion for its engineering design work as to the Department of Public Works and Highways (DPWH) progress report in February 2022. "The Bataan-Cavite Interlink Bridge is expected to spark massive economic recovery not only in the provinces of Bataan and Cavite but also the entire country because it will connect Region 3 and Region 4-A as well as the National Capital Region," Governor Albert Garcia said in an interview. Read: Bataan-Cavite interlink bridge to reduce travel time from Bataan to Cavite
Here is the list of toll fees from Metro Manila to areas of Cavite and Laguna:
Manila-Cavite Expressway (CAVITEX)

Cavite-Laguna Expressway (CALAX)



Source of all fees enumerated: here.
Written by Keithlyn Sanchez