by Jubee Veras
Filipinos are now looking for a place to settle and retire especially people who are about to reach their golden age where they can experience the calm and peaceful community.
With the bustling streets and the stirring movement of the neighborhood cities and municipalities, one of the ideal place to retire is the progressive city of Tagum, the heart of Davao del Norte.
Here are the 10 Reasons Why Tagum City is the best place to retire:
1. Tagum City is a first class city in the Province of Davao del Norte.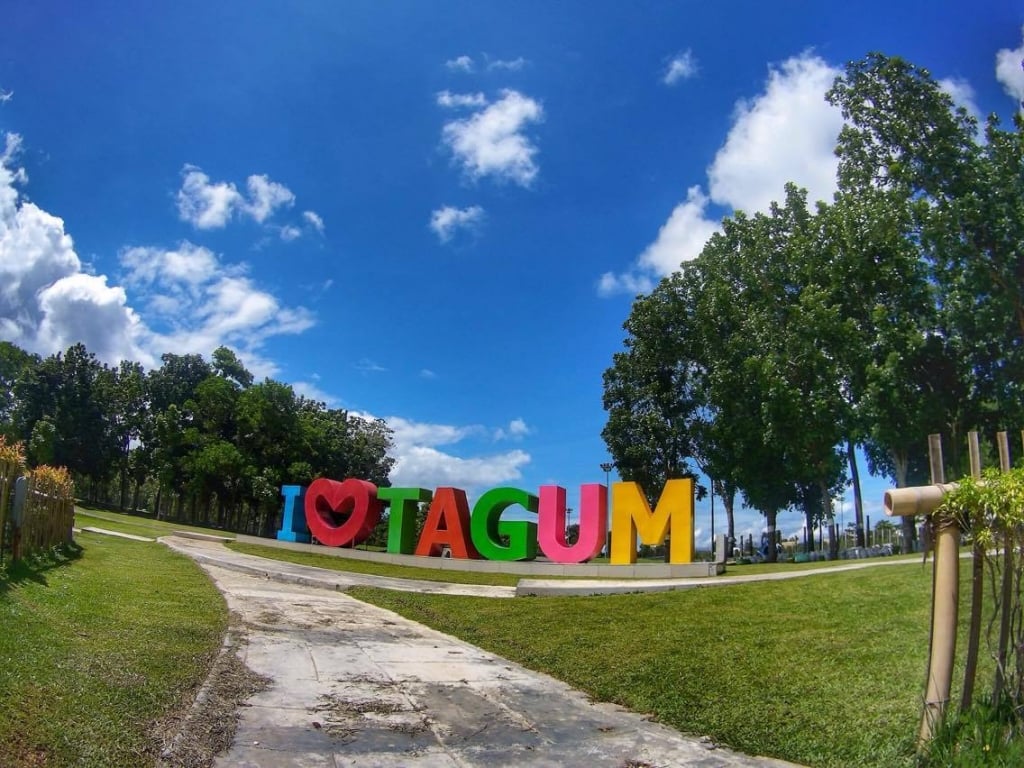 As the Capital City of the said province, it became more significant as it trancends its beauty ang progress every each year that passed since March 7, 1998. According to Quick Facts of the Official Website of City Government of Tagum, the said city has a general income of PHP 197,091,853.34 with tax revenue of 301,377,377.91. It composes of Nine (9) Urban Barangays, Fourteen (14) Rural Barangays and Four hundred and Fifty-two (452) Puroks.
Tagum City is also a topmost liveable city in the Philippines as it stands on its motto – "Tagum Tagumpay" meaning Victorious Tagum.
2. Relaxing Spots nearby the Palm City of the South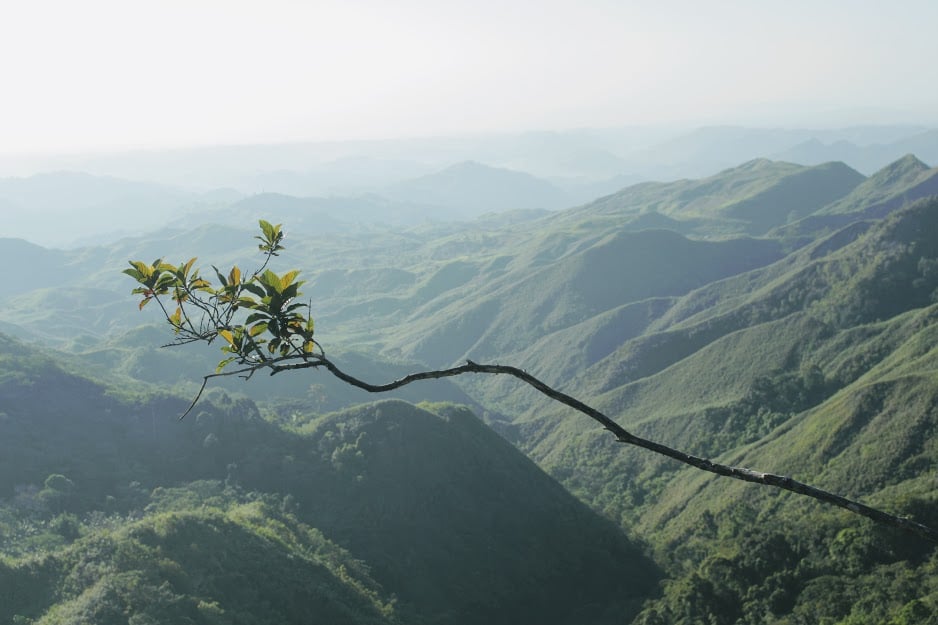 Being able to retire is a big thing, while being able to relax in a retirement home is pleasing but having both is a magnificent game of life in Tagum City.
The Palm City of the South offers the side by side nearby relaxing spots. These spots will give anyone a calmer and clearer mind to think of positive things in life. It also helps especially people who are in their retirement to concentrate and relieves tension to these tranquil setting near Tagum City.
These are some of the spots that are perfect for relaxation:
The Nine Caves of Kapalong that is less than an hour away from Tagum City;
Feel the Ocean Fogs in Camp Kawayan where it offers scenic panoramic views;
The Talaingod View Deck is a perfect place to witness the vast green hilly terrain for free;
Another spot in Talaingod is the Mont Blanc Mountain that stuns every traveller with a view of the surrounding green mountain ranges; and
The Uraya's Peak that is best for dining, camping and exquisite photography.
3. Will get to experience nature in a concrete jungle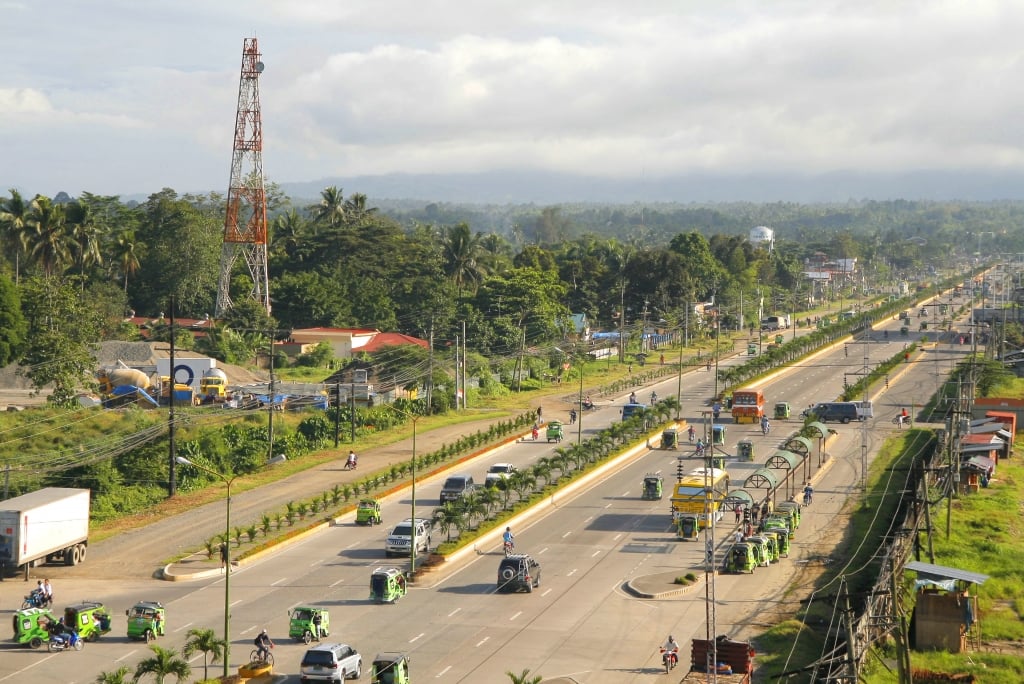 According to haart.co.uk, urban areas tend to be in a higher levels of different pollution, including noise pollution and also tend to have fewer green spaces in a town or cities but Tagum City is an exception of those above mentioned problems.
City life in Tagum is more different than any other cities like Davao City. You may have the view of streetlights at night but the nature co-exist with the presence of multiple treelines.
The treelines on both sides of the roads will never fail to fascinate every person upon entering the said city. That is why at first glance, people cannot identify it as a city, and with this aspect, truly nature will bring the beauty of the concrete jungle of Tagum City.
4. Amazing tourists' attractions side by side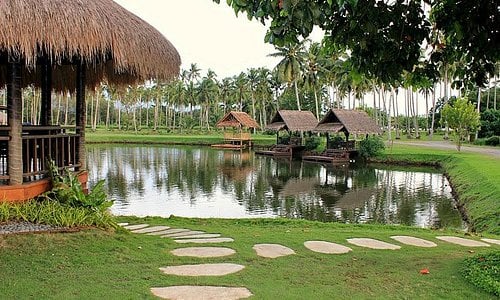 Retirement may sound boring to some, but this is a great opportunity to indulge life in both peace and adventure with such numerous amazing tourists' attractions especially in Tagum City.
As it strategically located in the Southern Philippines, Tagum City is the next tourist capital in the South providing such surprised and unique things to explore:
Botanical Park in San Agustin. This crowd-pleaser will set-out the real beauty that nature has provide. Picnic mat and basket are really ideal to this place while enjoying a book or meditation;
Bike ride at Energy Park. This park is perfect for slow walk, jog, or simply enjoying the sunrise and cool breeze. With its exemplary features, every minute is both calm and relaxing;
Take a dip in the Banana Beach. This attraction has been served as a recreational center and top-rated resort for many years that offers countless water activities;
The World's Largest Rosary in record can be found in Tagum. With its gigantic size, it is pretty evident that Philippines is known to be one of the most religious countries in the world; and
River Cruise in Tagum City. Relax under the sun and enjoy the sight of marine sanctuary that is protected by the City and grasp the "Floating Tiange" or "Floating Flea Market".
5. Prominent Places in the City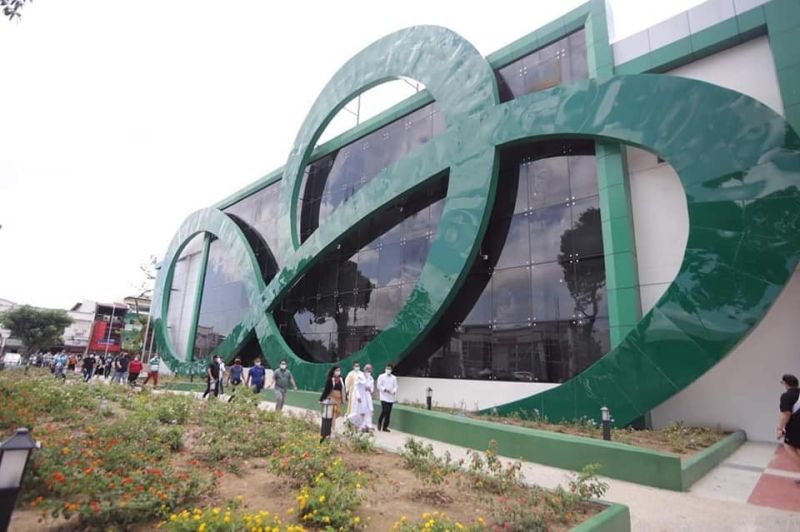 Late in February this year, the City Government of Tagum launches its most recent eye-catching place, Tagum City Historical and Cultural Center, that will be opening its doors to the public by April 5, 2021. This place is said to be a museum and an auditorium for cultural and other performances.
Read: Property Investment 101: Why You Should Live and Invest in Davao
Another one is the multi-billion Tagum City Flyover project which is also one of the prominent place in the city and said to be open for the vehicles by the last quarter of this year, 2021. This happens to be the longest flyover in Visayas-Mindanao with 1.6 kilometres in total.
These prominent places will serve as a milestone that will bring pride on Tagum City as a progressive city.
6. Tagum City as "Home of Festivals"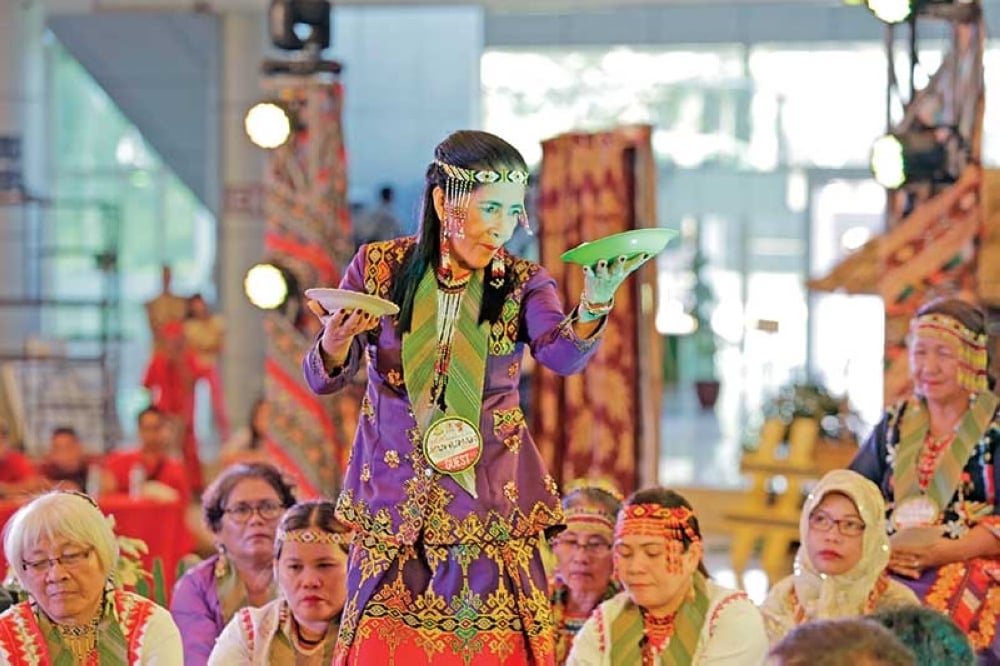 Tagum City considered itself as a City in Perfect Harmony and a "Home of Festivals" with a total of Sixteen (16) Festivals to indulge in a year namely:
Musikahan Fesival
Taxpayers Festival
Love Festival
Tagumpay Festival
Hugpong Serbisyo para sa Tagumenyos Festival
Youth Festival
Pride Festival
Ugmad Festival
Handurawan Festival
Lingkod Bayan Festival
Kaimunan Festival
Pakaradyan Festival
Scouting Festival
Children's Festival
Pasalamat Festival
Tagumenyos Bisag Asa Festival
These celebrative festivals will lighten up anyone's lives in Tagum City – Home of Festivals.
7. Economic Dynamism of Tagum City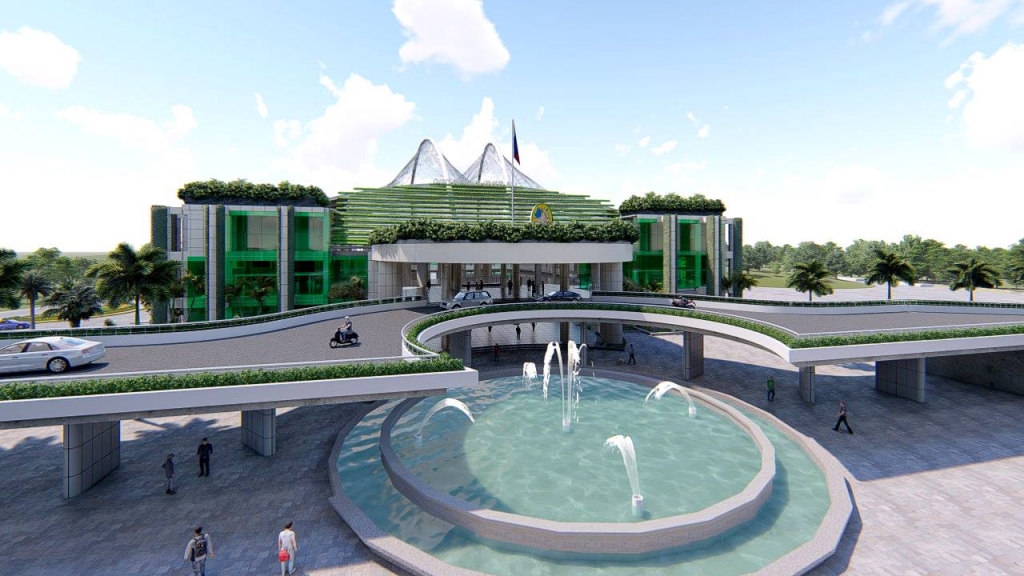 Economy is considered both a challenge and an opportunity in this growing city.
It is considered as challenge as it still remain in providing manpower to social services or in any events of increasing revenues whilst it is a perfect opportunity as it attracts more and more developments, from infrastructure to economic enterprises.
The city ranks into third most competitive component city and is cited as one of the most livable cities in the Philippines. This was made official by the Cities and Municipalities Competitiveness Index together with the Department of Trade and Industry December last year.
As specified by the Official Website of City Government of Tagum, the said award is a manifestation of the local government unit's resolve in giving the best quality service to its constituents despite the ongoing health crisis.
No wonder that the cityhas been called as the City of Golden Opportunities.
8. City's Genuine Peace and Safety
Security, peace and safety are one of the top priorities of all. In Tagum City, the government aims to have a "zero criminality" along eith its economic growth. Though the City Police Office reported the reduction of crimes committed since.
Accoding to the Government, they will not settle for reduction of crimes, they have to understand that the genuine peace means zeeo criminality. This happens to be the commitment of the said government to sustain and improve the genuine security, peace and safety of Tagumenyos.
9. Climate-friendly Terrain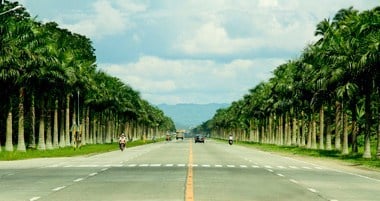 Tagum City has a total of 19,580 hectares and strategically located at the north part of Southern Mindanao.
The said city has a tropical rainforest climate or equatorial climate that has no dry season. In this particular climate, dry season happens to be in a short period of time only.
This kind of climate will make tagumenyos enjoy the weather that remains summery and pleasant all year round.
10. Expansive Investment Opportunities in the Heart of Davao del Norte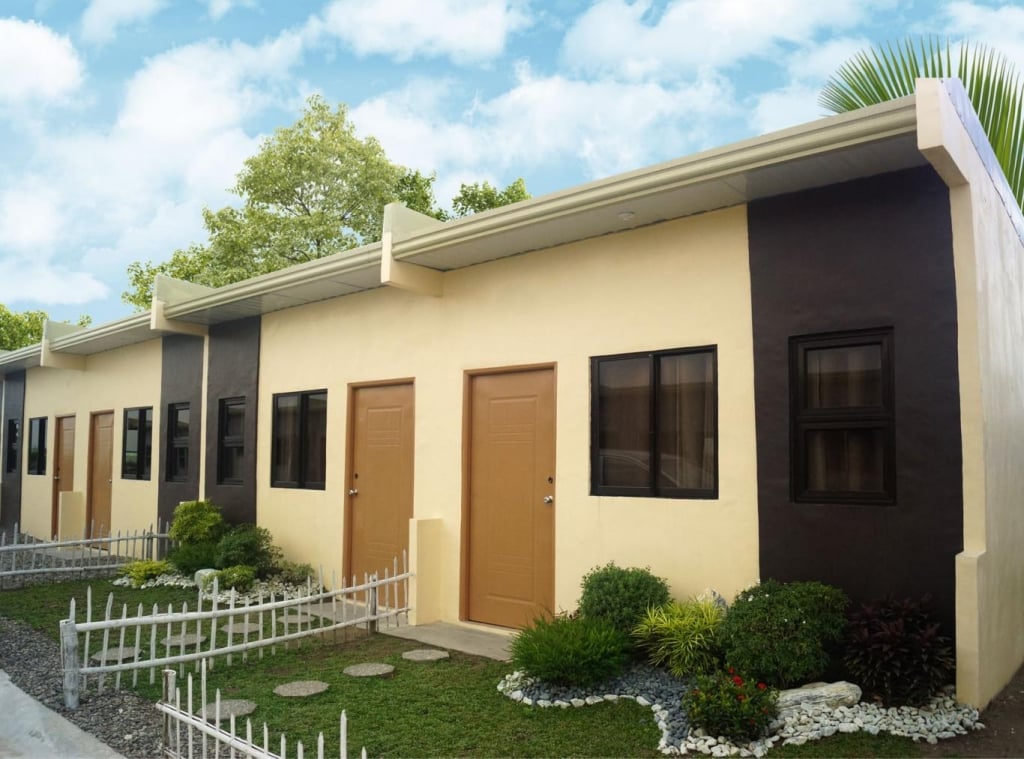 The city of Tagum is known to be the center for commerce and trade in Davao del Norte as it propelled in agriculture particularly in banana in the early 70's.
According to the Philippines Institute for Development Studies, Tagum City primarily accounts for 61% of Department of Trade and Industry (DTI) new investment levels and 56% of newly registered firms in Davao del Norte for 2003. Out of 1,164 new firms that involves in trading and services, 56% are in Tagum. Agriculture industry might have figured prominently in the early development of Tagum but new type of investments are coming into picture.
Real estate and constructions has been a contributing factor of the increasing demand in investment for the many investors as it became part of the needs of every Filipino.
Filipinos are now looking for an investment in real estate that are excellent to their taste. This kind of investment is perfect especially with Bria Homes.
Read: BRIA Homes promotes sustainable living in Davao developments: Tagum, Panabo and Digos
Bria Homes offers affordable yet satisfying-quality economic housing for more than 50 projects nationwide that fits in every buyers' dream of investment.
Providing the numerous projects of Bria Homes, from Batangas city to Davao city, the house and lot in Tagum City is one of the promising Bria Projects in Mindanao. As the Capital City of Davao del Norte, there are many places to see, go-to wander spots, close to hospitals, markets and schools that made the project achieved its strategic location.
Bria Homes in general, guarantees the safety and welfare of every homeowners with 24/7 CCTV cameras. It was also surrounded with perimeter fence with one Guard House as the Entrance and Exit point of the subdivision.
Talking about quality-oriented housing, Bria Homes has a gratifying community with amenities such as Recreational or Covered Court, Open Spaces and Playground.
Being one of the leading housing developer, Bria Homes administer an opportunity in investment to many Filipinos.
As some people would say, retirement is when you stop living at work and start working at living. Working at living will be at ease if you retire in Tagum City.
BRIA Homes is a subsidiary of GOLDEN MV Holdings, Inc., .one of the largest real estate companies in the country. BRIA Homes is primed to bring quality and affordable house and lot packages and condominium units closer to ordinary Filipino families. This is the goal that drives every single employee in the company, for which the ultimate fulfillment is seeing a client happily moving into BRIA's homes.
To know more, visit their website at www.bria.com.ph, like and follow "Bria Homes, Inc." on Facebook, Twitter, Instagram, YouTube, Pinterest, Spotify, ViberCommunity, Telegram Channel, Kakao Talk, LINE and WhatsApp, or call 0939-887-9637.