Now that everything is slowly starting to return to normal – "new normal". Flying out of the country for vacation can be hard and daunting.  It would be much easier to visit places in the Philippines as you will need less documentations and health examinations.  However, deciding where to visit can be a tough call – but here are 5 reasons why Calbayog should make it into your list!  
The City of Calbayog is a 1st class city in Samar Province, Visayas, Philippines. It is beaming with numerous natural attractions such as diving spots, lush forests, and rivers, establishing the city to become a well-known tourist attraction for both local and foreign tourists.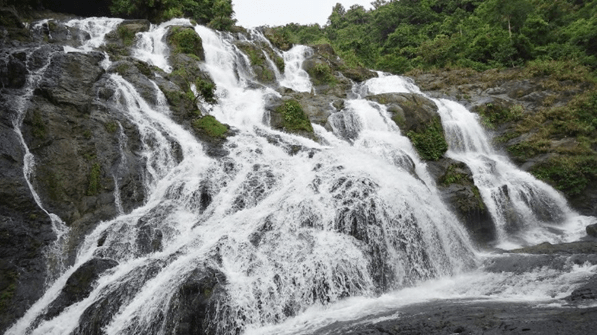 Esthétique Waterfalls
With a mountainous spine and abundant rainforest, Calbayog is home to an incredible number of spectacular waterfalls.
Dubbed as the City of Waterfalls, locals believe that there are still many waterfalls waiting to be explored and discovered. There are currently 22 majestic waterfalls that you need to visit in the City that will surely mesmerize you with their beauty.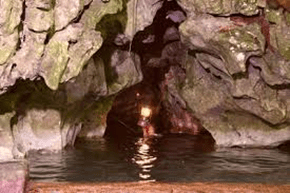 Calbayog is surrounded by pristine beaches where visitors can lay around and enjoy the sea.
Malajog Beach, one of the well-known beaches in Calbayog, has its own unique feature- tourists can get coconuts from the rows of palm trees planted around the beach.
Another attraction you can explore in Calbayog is the majestic Guingona Caves. Its entrance might be large but what will make your spelunking trip to Guinogoan Cave different is that you'll walk through the water. To add more thrill to your experience, you will also need to crouch because the ceiling of the cave can go high on some parts and surprisingly low on the others. It's a magical adventure especially when you reach the darkest recesses of the cave where the only things you will see are lighted torches for guidance. Try this adventure if you are brave enough.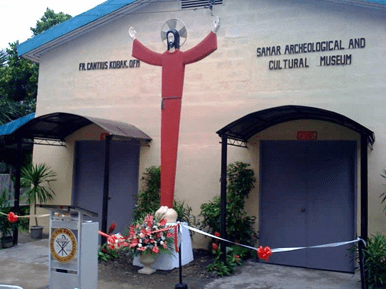 Historical Museums
It is always a nice thing to visit at least one museum when you travel because it is a way to know about the history of the place you are visiting.
You will also get to see interesting stuff you won't see elsewhere. The Samar Archaeological Museum houses excavated pieces like cups, saucers, chalices, old household items and old coins. These were the items used by the locals back in the day.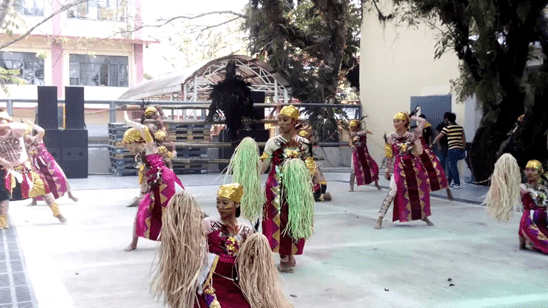 Local Culture
A big part of what makes Calbayog so beautiful are the people who call this region home.
The Calbayognons that you meet in the city are very friendly and always smiling. Be sure you smile back – this is a part of Filipino culture! Kindness! Additionally, you can get a taste of local culture by trying Calbayog delicacies/dishes – Tinapa, Dried Pusit; and for pasalubong treats you can try Moron, Kurukod (sweet or salty ground cassava suman wrapped in hagikhik leaf with coconut filling), Piñato and many more!
Attractive Price
Since the city is one of the developing and fast growing area in Region 8, the cost of accommodation, food, and entertainment in Calbayog is cheap.
With its affordable cost of living and prospective future, many are relocating or choosing to move to Calbayog. If you are one of them, Bria Homes Calbayog offers affordable house and lot packages that any Calbayognon can afford. Homeowners can also live in comfort and enjoy the complete amenities Bria Homes offers such as Sentro – a fresh and airy green spaces equipped with solar lighting at night, multipurpose halls, covered basketball courts, and spacious playgrounds for children. The community also has guarded entrances while exits have 24/7 CCTV coverage that boosts homeowners' safety and security at all times.
With more than 50 projects across towns and cities nationwide, BRIA Homes has made it possible for Filipinos to live in well-designed homes and secure communities through its effective formula: Affordability (Mura) + Quality (Dekalidad) = A Beautiful BRIA Home for Every Filipino. Other developments are in the pipeline as BRIA continues to provide cheap and good-quality homes to all.
BRIA Homes is a subsidiary of GOLDEN MV Holdings, Inc., .one of the largest real estate companies in the country. BRIA Homes is primed to bring quality and affordable house and lot packages and condominium units closer to ordinary Filipino families. This is the goal that drives every single employee in the company, for which the ultimate fulfillment is seeing a client happily moving into BRIA's homes.
To know more, visit their website at www.bria.com.ph, like and follow "Bria Homes, Inc." on Facebook, Twitter, Instagram, YouTube, Pinterest, Spotify, Viber Community, Telegram Channel, Kakao Talk, LINE and WhatsApp, or call 0939-887-9637.