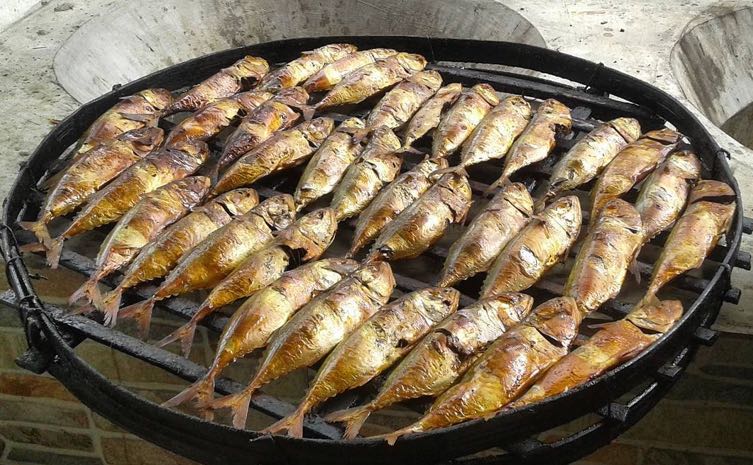 Calbayog City, the fishing center of Western Samar and surrounded by Samar Sea, produces a vast array of marine products. As a result, the aquaculture industry contributes to the economic growth of the city. Ranked as Eastern Visayas's third heighten income city, living in this city entails job opportunities amids a peaceful city.
Calbayog City is rich in its natural resources, having more than half of its land used for the agricultural industry. Major products of the city include rice, vegetables, corn, fruits bamboo, and the like. Livestock and poultry production are also its main source of income. As such, major companies like Swift Foods Inc., and Solmar Dressing Plant are some of its major poultry suppliers.
Economic progression
The city is becoming busier with its new investment code that provides a five-year moratorium on business taxes for new companies that will invest in the city. Furthermore, new malls from Gaisano and Robinsons are on the works . As a result, this will provide more business and employment opportunities for it residents. A new shipyard for building and repair also being considered to be established near the Calbayog City port.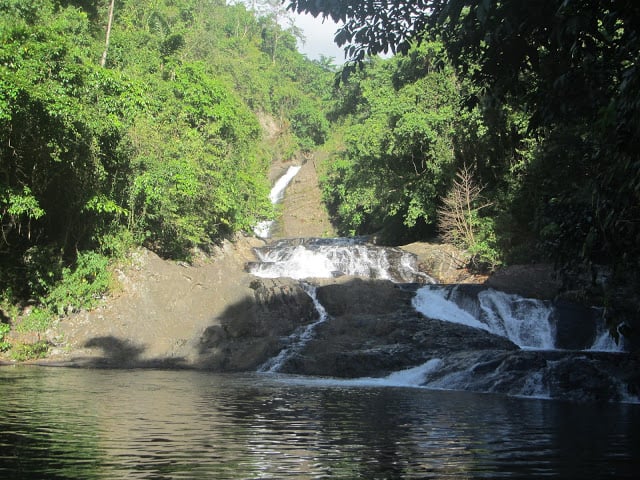 Tourism
Tourism also contributes to Calbayog's reputation, as the city improves its three notable ecotourism sites, namely the Pawikan Island, Bangon-Bugtong Falls, and the Malajog Beach and zipline. Additionally, the city is known as a city of waterfalls because of the large number of natural falls. People can marvel at the beauty of the Tabokno Falls, Pan-as Falls, Lologayan Falls and more. In addition to that, thrilling adventures await tourists at the Tinago-an Cave. Furthermore, people have the option to relax and unwind their aching muscles at springs like the geothermal Mapaso Hot Spring.
Accessibility
Calbayog City is easily accessible via land, air, and water. By land, buses to Manila, Davao, Tacloban, and even General Santos are available; by air, there are flights from Manila and Cebu to Calbayog Airport, and by sea, Calbayog City Port offers boats to the neighboring municipalities of Tagapul-an, Santo Niño and Almagro, and Calbayog City Maguinoo Port offers boats to Cebu.
Overall, Calbayog City is holistically growing: its aquaculture, agriculture, business, and tourism industry deem it as an economic hub. If you want to live in Bria Calbayog, Bria Homes can offer you the best home at the most affordable price.
BRIA Homes is a subsidiary of GOLDEN MV Holdings, Inc., .one of the largest real estate companies in the country. BRIA Homes is primed to bring quality and affordable house and lot packages and condominium units closer to ordinary Filipino families. This is the goal that drives every single employee in the company, for which the ultimate fulfillment is seeing a client happily moving into BRIA's homes.
To know more, visit their website at www.bria.com.ph, like and follow "Bria Homes, Inc." on Facebook, Twitter, Instagram, YouTube, Pinterest, Spotify, Viber Community, Telegram Channel, Kakao Talk, LINE and WhatsApp, or call 0939-887-9637.
Images from:

https://dealgrocer.com/dgtraveler/articles/72-hours-in-samar-5ba1cbf06971e01e04000048

http://lexicalcrown.blogspot.com/2016/01/bangon-water-falls.html

http://www.traveltrilogy.com/2017/08/calbayog-city-samar-tourist-attractions.html