A good summer road trips may do wonders for clearing your head and restoring your sense of joy and spontaneity in the moment.
You might plan a vacation that lasts a number of weeks or a couple of hours; in either case, making a road trip packing list or doing a little bit of preparation goes a long way toward ensuring that you have what you need for an enjoyable and stress-free time on the open road. But which should I choose? If you bring too much "stuff," you run the danger of having some of the fun sucked out of the experience. If you don't bring enough on your road trip, you may find that you are either uncomfortable or unprepared.
To ensure that you have everything you need for both your protection and your comfort on a summer road trip, it is important to pack carefully. This summer road trip packing list, which details all of the necessities and absolute necessities that you shouldn't forget to bring along with you on the trip.
10 summer-long road trip essentials you should carry on your Philippine adventure
Be sure to pack all the road trip essentials below and, most importantly, keep them within reach while you're traveling. You'll probably need them while you're on your road trip, and there's nothing more annoying than having to pause and dig through your luggage to get what you need. You won't be caught off guard when you make pauses along the road because you'll already have everything you need to enjoy the excursions in your possession.
1. A first aid kit and a Swiss knife
Road trip must-haves include a first aid kit and a Swiss knife for safety and emergency needs for your vehicle, and if you don't, you can purchase a set that includes everything you'll require in a single convenient package. Always being prepared for any emergency by carrying a Swiss Army knife can be a lifesaver in some situations while road tripping. Also Bring with you supplies of personal hygiene and first aid in order to keep yourself feeling clean, at ease, and well-prepared. A basic first aid pack will typically contain the following items: lip balm, medication for headaches, bandages, an antacid, hydrocortisone lotion, and anti-nausea medication. Because the skin on the face and arms is exposed to ultraviolet radiation even through automobile windows, sunscreen is an absolute must for any summertime activity. Also, don't forget to include in your road trip packing list any drugs that are really necessary for treating chronic ailments, severe allergies, and so on.
2. Cash
In all honesty, this is one of the road trip essentials on which we need to focus because it is not all that difficult to navigate day-to-day life without pulling out cash and acquiring the things you require. On the other hand, you could be taken aback when driving. In many locations, such as tiny businesses, cafes, gas stations, and roadside vendors, only cash is accepted. This also includes toll booths, rest areas, and parking lots. If you have some cash on hand, you can avoid an embarrassing scenario and open yourself up to chances (such as yard and estate sales).
3. Garbage or plastic bags
When you're speeding from one location to the next, it doesn't take long for coffee cups, boxes, books, toys, and burger baggies to pile up. And it's a great mental downer to roll home at the conclusion of a fantastic road trip in a truck full of odd junk; it really brings the whole experience full circle. So as to maintain order during the journey, designate two plastic bags or particular bins as catch-alls: one for waste and one for "miscellaneous items." This will allow you to stay on top of the mess that is inevitably going to occur.
Make it a habit to perform spot checks at regular intervals, whether you're at a gas station, a restaurant, or coming back from a walk. You are going to be happy traveling in a clean and airy place, but you are going to be even happier knowing that you will have less housekeeping to do afterwards.
4. Paper maps and travel guides
Road trip must-haves A paper map that allows you to find minor roads and less-trafficked paths, allowing you to have a more authentic travel experience. Travel guides offer more in-depth information on a certain destination. You should also make sure to pack the trip guide for the location you will be visiting so that you don't forget anything important and so that you can get some ideas.
5. Wet wipes and tissues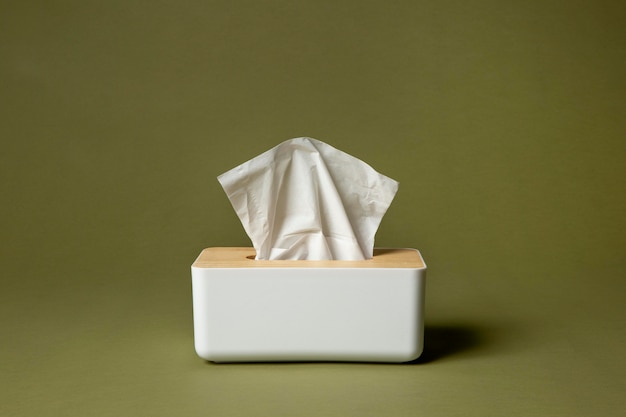 These items will always come in handy in a car, regardless of whether or not you are going on a road trip. When you don't have access to a sink, you can keep yourself clean and smelling fresh by using wet wipes. Because wet wipes are not good for the environment, try to avoid using them. However, you can acquire a wet wipe dispenser and reusable wipes for your vehicle, and you can prepare your own wet wipes using micellar water (the containers will keep the wipes moist).
6. Spare tire, jack, and other handy tools
This is one of the road trip essentials because it's impossible to predict when you'll hit a nail, and nothing ruins a road trip quite like having to wait for hours for roadside assistance, especially if the problem is one that you can solve on your own. (Don't forget to check with your insurance provider before you go on your trip to find out if you have access to roadside assistance and, if so, what the coverage comprises!)
In the event that you need to replace a tire, you should check to see that your vehicle is equipped with both a spare and a jack. Consider going back through the steps of the procedure in advance. In addition, it is recommended that your emergency auto kit have items such as jumper cables, a handy tool, a flashlight, and a reflective triangle in case you become stuck in the dark. Last but not least, always keep a copy of your auto insurance policy and, if you're renting a car, the rental company's contact information in the glove box, just in case.
7. Carry a hat, some swimwear, and towels that dry quickly.
8. Sunglasses
When you're behind the wheel, sunglasses may appear to be a trivial and unimportant thing, but boy, oh boy, can they make a difference! Nobody wants to have to squint into the sun for at least an hour, and the visor in the car isn't always enough to provide adequate shade.
To protect your eyes from potentially damaging sunlight, you should think about purchasing a new pair of sunglasses that offer UV protection. Because exposure to ultraviolet light can increase the risk of developing cataracts, macular degeneration, growths on the surface of the eye, malignancies on and in the eye, as well as fine wrinkles in the eye area, wearing sunglasses that provide "100 percent UVA/UVB protection or 100 percent UV 400" is always a good idea. They are available in a variety of designs and pricing points; select one or two pairs that are suitable for your needs.
9. Clothing and Shoes
You should hopefully have prepared for the duration of your vacation by putting together enough clothes to last in either a day bag or a suitcase. If you plan on going to the beach or a pool during the summer, don't forget to pack a swimsuit (or two) and some towels for each person in your party. Pack a pair of shoes that are suitable for walking in case you decide to go on any unplanned walks around town, hikes in the surrounding area, visits to museums, or other activities. Tennis shoes with a more streamlined appearance will serve you well in a variety of situations, including hiking and an upscale lunch spot.
Also Read: Summer Fashion in the Philippines: What to Wear to Beat the Heat
10. Water bottle and snacks
An epic road trip is not complete without the consumption of various snacks. If you are the type of person who adheres to the "no food in the car" policy, you may want to reevaluate your viewpoint. A decent snack can serve as nutrition, party entertainment, and a cost-effective treat all at the same time. Make sure to clean and vacuum your car mates and set after you eat.
Even if you have your restaurants and picnic sites planned out to the letter, all you need is a satisfying snack to tide you over between visits if you find yourself getting hungry. Create a batch of homemade trail mix that is both nutritious and delicious and that you can adjust to suit your preferences. If you want to make things a little bit more full (and have a mini-meal ready to go), go for some pre-made peanut butter or a sandwich with egg and cheese. Both of these options are good. Eat the foods that provide you the most pleasure.
And don't forget about the water. Maintaining adequate hydration is always important, but the expense of purchasing water bottles at convenience stores may rapidly add up. In addition to plastic water bottles, you now also have the option of purchasing bottles made of stainless steel or glass that are encased in silicone. Find anything that has the capacity to retain a considerable volume of water, is not tough to move around, and is simple to maintain and clean. Check to determine whether it will fit in the cup holder that is located in the vehicle. Over the course of your trip, your water bottle will probably end up being your most reliable travel companion. Also, consider bringing or buying hot water for instant noodles, etc., and getting some cold drinks to beat the heat.
11. Pillow and blanket
If you are planning to take passengers on your trip already, encourage them to bring a small, comfortable pillow with them for longer trips. These days, there are a variety of options available in terms of travel pillows, and they come in a variety of forms and dimensions. Explore the options available, then select the one that best meets your needs. It is not impossible to wake up feeling revitalized after catching a quick snooze while driving because of the cold air conditioning in your car.
If you are going somewhere distant, bringing along a little blanket is not only vital for your comfort but also for your protection, and it can be used as a picnic blanket.
6 road trip packing lists for tech and entertainment
Especially if you are traveling with children, you will need to come up with activities to keep yourself entertained throughout the long hours spent riding in the car. The following road trip packing list for tech and entertainment is absolutely necessary to bring along on a road trip:
1. Car Charger
This is the digital age that we live in. Bring along a few different car chargers and adapters, such as a USB car adapter, just in case you end up with a faulty one (this does happen). It won't be difficult at all to make sure that everyone's electronic devices, whether mobile phones, tablets, or computers, are charged and available for navigation, amusement, or work (even though, ideally, nobody will be working during the summer road trip).
2. Portable Player or MP3 Player
If you are going on a road trip with your children, be sure to bring an MP3 player or any portable player, something to watch movies on, and possibly a game console as well. You might want to try downloading a few audiobooks before taking a road trip so that you have something to do that does not involve using a device.
3. An excellent camera and an experienced photographer
Road trip essentials like phone cameras are capable of performing adequately for the most part. But if you want to take pictures that have a little more substance than the average selfie or groupie, you should bring a camera that has a genuine lens. Try to get some amazing shots. Hell, bring a drone if you can. Make sure that someone in your organization is familiar with how to operate the device. You definitely don't want to be in a situation where you have to search an unexplored slope for a lost drone.
4. Prepare the music playlist.
Every journey needs to be enlivened with a driving soundtrack, so make sure you've created a solid playlist that everyone in the vehicle can appreciate while you're out and about. Discuss the matter with the other people who are joining you on the road trip, and choose the music that will be playing in the car. Having entertaining and interesting music to listen to will make the journey more enjoyable, especially if it is a lengthy one.
Additionally, it will keep the designated driver's spirits up, which will increase their level of alertness and decrease the likelihood of them getting into an accident.
5. Road trip games
This is one of the road trip essentials because cell service is not available, so you need to think of or bring several games that can be played in the car that are suitable for both adults and children. It will help waste time, have fun, and initiate conversations. Make sure you also arrange a few other car trip activities to keep youngsters engaged.
6. Headphones
Bring headphones with you if you are going on a trip with children, with a group of people whose musical tastes differ from your own, or if you don't listen to the same kind of music as the other people on the road trip. If you are looking for complete seclusion, consider investing in noise-cancelling headphones.
The 5 Best Places to Visit in the Philippines During the Summer Season
As a result of its more than 7,000 individual islands, the Philippines is the kind of country that lends itself well to repeat trips. As a traveler, one of the most challenging choices you'll need to make is determining the order in which you'll visit the various destinations. Luzon, Visayas, and Mindanao are the three primary island groups that make up the Philippines. Each of these island groupings corresponds to a unique area within the Philippines.
The landscape of the Philippines is quite diverse, ranging from mountainous and tropical to urban in every single region. You may spend a day exploring the old colonial alleys of the nation's main city, Manila, or you can visit a private sanctuary on the entire island of Bohol and catch a rare glimpse of small tarsier monkeys. Both of these activities are wonderful ways to spend a day. The rugged and verdant mountains make excellent hiking adventures that will be with you forever.
It should come as no surprise that the Philippines, which is completely encircled by the Pacific Ocean, is home to some of the most pristine beaches in all of Asia, as well as exceptional chances for scuba diving.
Bria has compiled a list of the best places to visit in the Philippines so that you can easily plan your trip across this tropical island nation.
1. Bakhaw Beach, Camotes Islands, Cebu City
Bakhaw Beach in the Camotes Islands is one of the most undervalued beaches in the Philippines and is located in the province of Cebu. In spite of the fact that it is a public beach, there are rarely many people there.
This pristine beach is characterized by a picture-perfect stretch of white sand and seas that are incredibly transparent, making it an ideal location for activities like swimming and sunbathing.
In addition to being one of the most beautiful beaches in the entire city of Cebu, it is quickly becoming one of the most popular tourist destinations in the province. When you go on your tour to Camotes Island in Cebu, you should definitely capture some pictures of the sunset because it is an absolutely stunning scene to take in.
2. Puerto Princesa Subterranean River National Park
The Puerto Princesa Subterranean River National Park is one of the most popular tourist destinations in Puerto Princesa. This park is considered one of the Seven Wonders of Nature, and it has been recognized as a UNESCO World Heritage Site ever since it was added to the list in 1999.
It is also well-known as the Puerto Princesa Underground River, which is another name for it. Although the underground river is 8.2 kilometers long and features jaw-dropping cave formations, gorgeous limestone cliffs, and clean waters, only a part of the river, around 4.3 kilometers, is open to tourist exploration.
Over the course of hundreds of years, the river's intricate ecosystem has had plenty of time to adjust to its underground surroundings. Visitors who sign up for a tour of the Puerto Princesa Underground River will have the opportunity to investigate this natural marvel.
The breathtaking park has caves that are home to a wide range of endemic species, including fish, crabs, huge spiders, bats, swallows, and snakes. These species can only be found in this particular river system. But other than that, the only animals you'll most likely encounter are swallows and bats.
3. Coron Island, Palawan
The world-famous islands and beaches of El Nido and the Puerto Princesa Underground River tours aren't the only attractions that Palawan has to offer; the island also has a lot more to offer. Coron Island may be found in the Philippine province of Palawan. It is a tropical destination.
Coron, one of the most popular tourist sites in the Philippines, is best known for its world-class wreck diving that takes place on ships that were sunk during World War II. However, the island also features limestone karst landscapes, stunning beaches in Palawan, crystal-clear freshwater lakes, and shallow-water coral reefs.
4. Boracay White Beach, Aklan
White Beach is the heart and soul of Boracay Island. Boracay Beach, which is located on the island of Boracay, is considered to be among the top tourist destinations in the Philippines as well as among the best white sandy beaches in all of the Visayas.
White Beach, which can be found on the island of Boracay and is part of the province of Aklan, is widely regarded as one of the most beautiful and well-kept beaches in the Philippines. The amazing natural beauty of this beach in Boracay draws visitors not just from the Philippines but also from all over the world.
Also Read: Boracay Hotels to Stay In During Your Trip
5. Banaue Rice Terraces
Banaue takes great pleasure in being the home of the famed Banaue Rice Terraces, which can be seen on the Philippine 1,000 peso bill. However, there is more to this rustic destination than just the rice terraces. Banaue is located in the province of Ifugao, which is in the north of Luzon.
People who are interested in having a genuine encounter with the Philippine countryside should make it a point to visit Banaue since the indigenous people who live there have managed to keep the traditions that are several generations old intact for all these years.
Batad, an Ifugao village, is located within Banaue, and it is here that one can find the Batad Rice Terraces, which are an elevated rice field that is more than 2,000 years old.
Affordable House and Lot
Meanwhile, if you are still seeking ideas for your upcoming road trips to take in the Philippines this summer, Check out this amazing list that we put together of the top 6 local travel destinations you should visit in 2023.
BRIA Homes primed to bring quality and affordable house and lot for sale, and caters to every Filipino families that suits their preference. Bria Homes is the fastest growing mass housing in the Philippines.
Written by Alfred P. Alaba