Every Filipino homeowner wants to live in their dream home which they can showcase to their friends, family, and to people online. That is okay! It is your hard work and you should be proud of it. Imagine taking hours or even days trying to style your living room, of course, you would want to make it seen and appreciated by other people too, it's your masterpiece! But you don't want your spaces to look like everybody else's, right? You want your home design to be unique but sometimes it can be quite expensive. Well, worry no more because here's your answer!
We are listing down some helpful tips to guide you in designing your own budget-friendly home.
Budget-friendly home makeover ideas for Filipinos
Being on a budget does not mean that you would deprive yourself of living your dream home interior aesthetic. Creating unique designs for your home might seem expensive and out of your budget but you'd be surprised by how many ways you can achieve a stylish and inviting home that is budget-friendly.
Choosing an accent wall
Accent walls are one of the leading trends today in home design. If you are not familiar with accent walls, they are specific walls in your house that would be different from the others to create a focal point.
Now accent walls do not require expensive materials. You can even do it yourself, just let your creativity take the front seat and you're good to go.
Here are some budget-friendly accent wall ideas to inspire
you:
painting a wall with a different color that is contrasting, complimentary, or bold can create wonderful accent walls
wood panels or PVC wall panels are beautiful design elements for your interior space
having a wall that is a full shelf
accent walls can also be done by putting up frames and photos
choose the right art for your walls
you can also choose a wallpaper of your choice
For a more in-depth guide to accent walls, you can read more here: Choosing the Best Accent Wall for Your Home
Declutter your home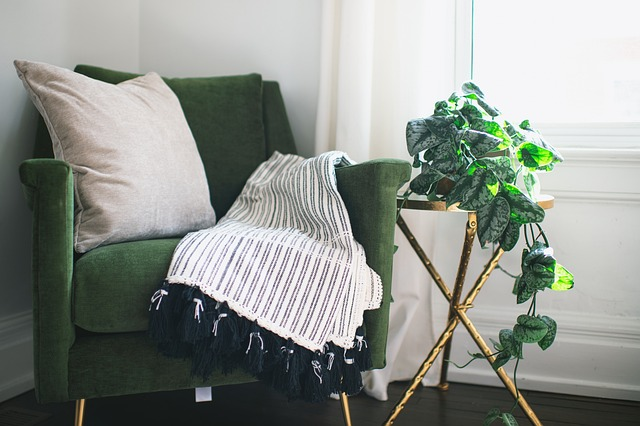 In planning a home revamp, the first thing that would probably pop into your mind is the money that you would spend in doing so but did you know that you can save money on home redecorating without spending a cent?
Decluttering your spaces is a good thing to do and can do wonders for your home. Most of the time when your interior spaces don't look right but you can't just pinpoint why, the answer is they might be filled with unsightly objects.
For decluttering, you need to gather everything and choose which you want to keep and which you want to put in storage. You can even donate things that are in good condition but you think doesn't work well with your lifestyle and aesthetic.
Decluttering is a good idea if you are planning to maximize your spaces.
DIY home renovation
Thanks to innovation and technology there are accessible tools and guides that you can use to renovate your own home. Of course, if you are still a beginner, you don't have to go ahead and give yourself big DIY projects to work on. You can start small by renovating your home to your liking.
There is always an option to call for a professional to help you but it's fun learning something new and having a huge part in decorating your spaces.
For small home renovation ideas, you can start by:
deciding if you can install drywall to separate open spaces such as the living room and the dining room.
creating a dropped ceiling to give you the option of installing cove lights.
divide huge rooms into smaller rooms to add more private spaces.
elevate some flooring just like the kitchen area from the dining area to show a different zone between the two.
Home renovation can sometimes seem like a huge and expensive project but that's why you need to start with small projects. You'll realize that it's actually pretty easy to learn and execute.
Read Also: The Beauty of Arcs and Curves in Interior Design
Upcycling old furniture
In planning a makeover for your room, you have to keep in mind that it is not necessary to buy new things such as furniture or decorations to make your spaces look fresh. Most of the time, you have what you need already inside your house.
Your old furniture shouldn't be thrown away instantly, you can try upcycling them and making them look brand new. Yes, it is a good idea to invest in high-quality furniture so they would last for a long time but sometimes, seeing the same old stuff isn't fulfilling anymore.
In upcycling furniture, you are repurposing old or damaged items and transforming them into something more.
You can start by, for example, making a new headboard for your bed to give a new element to your bedroom, here are some furniture upcycling ideas you can do:
giving your drawers a new look with new paint colors
make a DIY nightstand from scrap wood from old items
giving a new coat of varnish to your wooden console tables and cabinets
make your sofa set look good as new with upholstery
Revamp your flooring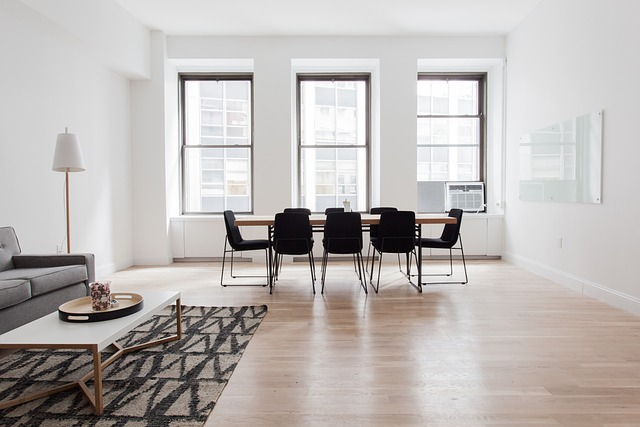 Believe it or not, the floor is often overlooked in home renovation. In fact, the flooring of your house has a huge impact on how your house's interior design would turn out. The good thing about revamping your floor is that there are a lot of cheaper methods that you can do to upgrade your flooring.
if you have tiles for flooring, consider regrouting the gaps to make them look nicer and save money
vinyl tiles or panels are trending right now, and it's available online!
plan a DIY project using resin floors for your kitchen or bathroom
find a carpet or rugs to make your spaces look more elegant
Lighting sets the mood
Lighting actually controls how every design that you've put into your house would look cohesive and in sync. Installing dull and uninspired lighting can greatly affect your interiors in a negative way. Sometimes, even the simplest spaces will look appealing if you decorate them with the right lighting.
Of course, you don't have to spend money to find the best lighting fixtures for your home. Involving your family in making DIY projects in making lighting decorations is a good idea. Most lighting fixtures are costly and repetitive so having a unique design that you and your family worked on adds a point for uniqueness.
There are tons of LED lights available online right now with a wide variety of designs to choose from if DIY is not your cup of tea.
Here are some lighting ideas:
install statement lights in your dining area to make the area more inviting
install warm lights or mini spotlights for your bathroom
add affordable strip lights to your ceiling to create cove lighting
do not be afraid to add kitchen wall lighting
maximize the range of natural light by installing reflective surfaces
Find a general theme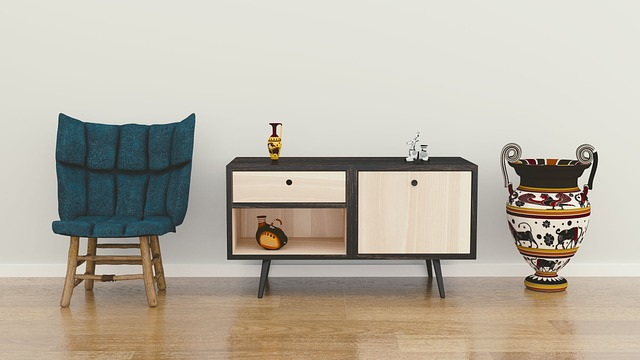 Even the simplest interiors would look full of life and sophisticated if every element agreed with each other and the design is cohesive. The key to achieving this is to find a general theme or concept so that nothing would look out of place.
In thinking of a theme let your creativity and identity shine so it is okay to take some time, after all, this would be a huge factor in what direction your design would lean into. If you have already decided what theme or concept you think would work best, start making a list of plans to make the concept come to life.
It is not hard to think of a theme, you can go on Facebook, Instagram, or Pinterest to browse photos that would give you inspiration.
Take note that in thinking of a theme, it doesn't have to be the same for every room or space in your home. You can have different themes for each room but make sure that they are similar to promote cohesiveness. Your bathroom could be an ocean, your kitchen a zoo, and your family room a tropical rainforest. It's easy to do just like matching your curtains to your carpet.
Here are some concepts you can apply:
a unifying color palette or monochromatic style
minimalist approach with contemporary design
maximalist design with cottage-core elements
contrasting wall color and furniture shade
gilded elements and emerald accents
play with natural light and windows
Adding a piece of nature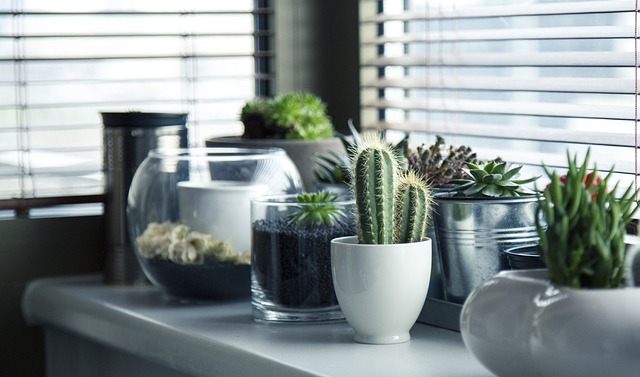 In the Philippines, the love for plants is always common in most households. Having plants inside your home does not only give you cooling benefits but they can also act as decor to make your spaces look more lively.
In every home improvement technique, the addition of plants helps on giving life to any space so always keep that in mind when you are planning a room makeover.
The best thing about indoor plants is that they come in different shapes and sizes.
for example, you can incorporate potted plants at the corners of your bedroom
add succulents or bonsai plants on your nightstand or side tables
put some potted plants inside your bathroom
you can also use tall plants as dividers
you can use plants and flowers as centerpieces for your dining table also
Plants don't cost a thing because mostly, it's free! All you need to do is maintain their health by taking care of them. You don't want withered plants scattered around your household, do you?
Read Also: Your Ultimate Guide to Watering Indoor Plants
Install a backsplash
Your kitchen is one of the most important spaces inside your house so it is best to make it as inviting as possible. One of the elements that give more value to a kitchen is a good quality backsplash.
A backsplash or splashbacks give a new look to your kitchen because it gives character to the space. This is like an accent wall but for your kitchen. A backsplash will accentuate your countertops and cupboards by giving a division.
You can choose from a wide variety of materials for your backsplash, from ceramic tiles to natural stone, or even glass panels. They are available in the market and do not cost so much. Backsplashes also protect your wall paint from water damage because it makes the water trickle down to the sink instead of drying on your walls.
Replace faulty plumbing fixtures and faulty electrical devices
In a home renovation, adding ornamental designs and aesthetic themes is one thing but to truly give your home a new identity, you should also consider replacing old and leaky plumbing fixtures and dangerous faulty electrical devices.
By doing so, you are also increasing the value of your home and reducing your utility bills at the end of every month.
A beautiful home should not only be pleasing to the eyes on the outside but also work properly on the inside. Your first step should be to check the guts of your home before doing any finishing touches because once you discover that you have a leaking pipe underneath your newly installed tile floors, it would give more hassle and stress than satisfaction.
Read Also: Water Conservation Tips
Home renovation ideas are always evolving as home maintenance technology advances, these are just a few of a lot of budget-friendly ideas that you can incorporate into your next home project. You can always find a sale on tables and chairs or decorations for your home but finding the time to look at your stuff and see what you can do to upcycle them or repurpose them will save you a lot more money.
Bria Homes is a leading real estate developer in the Philippines that offers affordable house and lot properties all around the country. The Bria Homes website contains amazing features such as a 360-degree virtual scope of a Bria Homes community and a virtual calculator that will guide you to find the perfect property for you to invest in. The Bria Homes website provides features that will help you browse properties by location or by type.
Written by Rashid M