By Antonio Angeles
Other than food and clothes, a safe place to live is considered a need of each and every Filipino family and as such securing a house and lot they could quantify as their own is one of the top priorities of a family man.
In a country with a housing backlog pegged at 3.9 million, it is safe to assume that there's one big problem that's keeping the Filipino families from acquiring a house and lot where they could stay. The figure is seen to grow twice as much, 10 years from now, unless radical steps in acquiring houses and lots are backed up with provisions seen to make the process easier.
Taking cue from the position of the Philippine housing industry, the right to live with dignity in the comfort of one's own house and lot should be taken into context as a right, and not a privilege as it is today.
Regardless of economic status, every citizen should at least have a piece of what is considered their place as a native of the Philippines.
Corroborating Business with Compassion
The good news though is that there is Bria Homes that does business with a heart as it embarks on corporate social responsibility. This real estate developer engaged in human settlement projects offers a wide range of options that makes owning a place they could call their own a lot easier. They have these:
Affordable House and Lot for sale
Rent-to-Own Homes
Affordable Condominiums for sale
Unlike other housing development companies, Bria Homes does business with a sense of compassion as it doesn't just sell houses and lots, they provide assistance as to how to go about it in a manner most convenient to Filipino families.
Doing business with Bria guarantees no risks because the company in itself has long been recognized, acknowledged and sanctioned by no less than the Home Development Mutual Fund (HDMF), which many refer to as the Pag-IBIG Fund — a Philippine government-owned and controlled corporation under the Department of Human Settlements and Urban Development mandated to administer the national savings program and affordable shelter financing for the Filipinos.
Regardless of whether one is employed, voluntary or self-employed members, securing an equitable Pag-IBIG housing loan for house and lot for sale, rent-to-own homes or even affordable house and lot for sale, won't be tedious as it seems with Bria assisting every step of the way.
In acquiring rent-to own homes, or picking on a house and lot for sale, Bria Homes have in-house help desks that would assist Filipino families in availing Pag-IBIG Housing Loan or Bank Loan for House. For families looking for an affordable house and lot for sale, Bria also offers easy payment terms.
Aside from a tie-up with the government, Bria also boasts of a good standing among financial institutions offering bank loans for houses.

Bria's Corporate Goal
Bria is working to significantly help the country reduce its housing backlog which stands at 3.9 million [as of 2012] and seen to breach 6.5 million by 2030 – based on a mathematical assumption that production would be 200,000 housing units per annum.
Bria is undertaking social housing programs catering to both the formal and informal sectors in the low-income bracket by developing more social housing programs supported by cost-efficient amortization programs and financing.
As the demand for living spaces continues to increase, Bria is trying to reach as many places it could bring affordable price ranges for the Filipino families.
Bria's ultimate goal is to see each and every Filipino family, regardless of economic status, own a safe place to live in which they could call their own.
Bria's major business thrust is on the low-cost, socialized, and economic housing units which account for a large share of housing production. In fact, the last five years saw Bria rump up its housing production in the mid-end and low-cost categories. The move was deemed necessary since production of houses in economic and socialized housing during this period was on a slump.
Web-based data had the economic, socialized, and low-cost housing cornering close to 70% of total housing production. It was during this time that the socialized segment accounted for 27%, the economic segment accounted for 29%, and the low cost segment 13%.
Interestingly, of the 3,164 players in the housing industry, just a handful are deemed considerable for a typical Filipino family, which takes into account several factors – location, safety, design, access and affordability.
Filipino Families First
For Bria, real estate and property development should not be taken as a money-making business but rather a commitment to help Filipino families secure a safe place they could call their "home-sweet-home," in a manner mutually beneficial and acceptable to both the housing developer and the families wanting to buy one from developer.
What exactly are the basic considerations of a Filipino family buying for a home?
Location
Bria Homes is equipped with a long reach as it has been actively developing housing projects in Luzon, Visayas and Mindanao. In fact, Bria Homes already has covered 48 residential housing projects in 81 provinces in the country.
Safety
Filipinos are known for their close-knit family relationship and as such have been seen as protective of each other. Having said that family men deem it essential to find a place where they could live in peace and harmony without worrying about their safety.
Access
Bria Homes has always made it a point to establish communities with an equitable access to major public facilities, infrastructure and services.
Best Designs
The real estate development company behind Bria makes sure that houses are built using quality materials and designed to be presentable, in essence of its word. Units are meticulously constructed by noted home builders and designed by renowned architectural scholars in the country.
Public Utility Services
Nobody would ever want to live in a dark, dry or isolated place. That is exactly the reason why Bria makes sure each and every community they build has equitable access to power, water and connectivity.
Affordability
Embarking on a vision and mission of providing home to the homeless in a manner they would be able to adapt to, Bria Homes maintains what it has been known for, providing quality houses for less.
On top of what a typical Filipino family has been looking for in picking a place for their dream house are the amenities that come along with the preferred choices of residential subdivision on their list.
Bria, which has been a household name on real estate development for quite some time, also sees to it that they're not just building and selling houses and lots. Bria builds communities.
Speaking of communities, one could only be considered as one if it has amenities deemed essential among inhabitants – education, livelihood, infrastructures and sports and recreation among many other minute details.
Bria maintains its commitment to providing quality, affordable, and accessible housing properties across the country.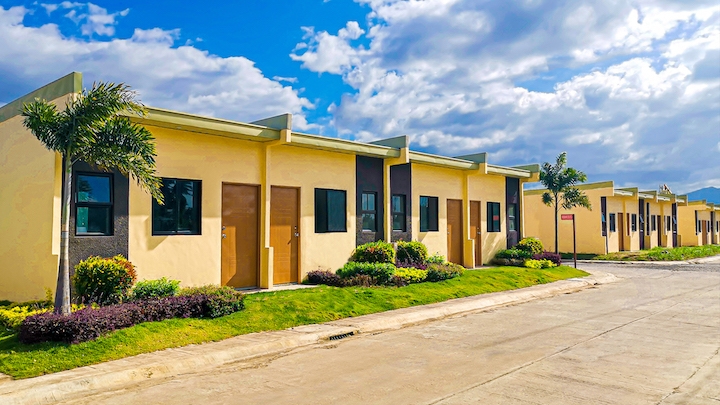 Bria Homes All Year Round
Unlike mall operations which embark on big discounts during peak seasons, securing a home from Bria provides a long list of perks all year round.
As Bria Homes remains steadfast in its advocacy to give shelter to the homeless even under these trying times, Filipino families may consider the year of the Ox as the most appropriate time to start things right.
With the economic activities rapidly picking up after a year-long economic slump in view of the national health emergency triggered by the global pandemic, Bria makes a parallel move to spur provision of decent housing units in a variation of options deemed feasible among Filipino families affected by the not-so-good developments that took place in 2020.
The recent disasters, which displaced hundreds of thousands homeless as houses were either literally wiped out or inundated by floods in view of its fury, should be seen on the brighter side as it brings us to consider Bria Homes' offer for affordable house and lots where families may spend the day one onward, together.
BRIA Homes is a subsidiary of GOLDEN MV Holdings, Inc., .one of the largest real estate companies in the country. BRIA Homes is primed to bring quality and affordable house and lot packages and condominium units closer to ordinary Filipino families. This is the goal that drives every single employee in the company, for which the ultimate fulfillment is seeing a client happily moving into BRIA's homes.
To know more, visit their website at www.bria.com.ph, like and follow "Bria Homes, Inc." on Facebook, Twitter, Instagram, YouTube, Pinterest, Spotify, Viber Community, Telegram Channel, Kakao Talk, LINE and WhatsApp, or call 0939-887-9637.