Stay where the grass is greener, the water is cooler, and where you can be a fighter.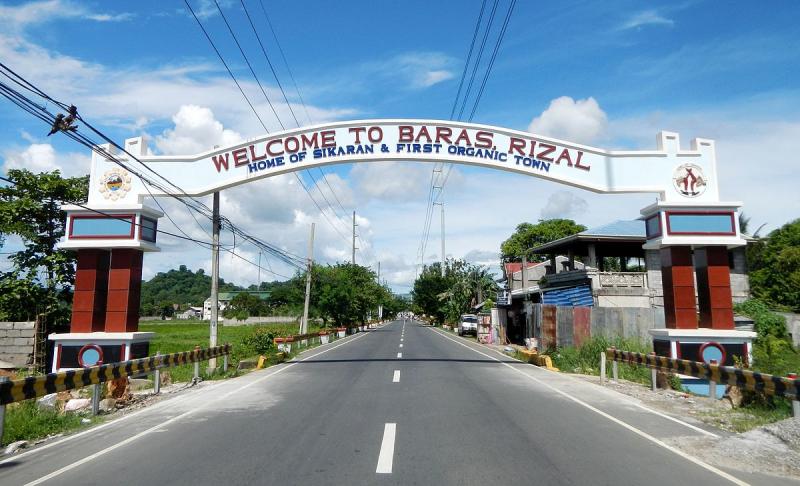 Approximately only two hours away from Manila, Baras is one of Rizal's low-profile treasures.
It is known as the first organic town of the province. This notable title has been given to the town because it the earliest in the Philippines to advocate organic agriculture.
To support the advocacy further, the Baras Organic Products Center (OPS) was launched.
Here the famers are able to sell and buy organic produce, and supplements to aid their farming. Truly, the local government handles their people like a complete sandwich – with TLC (Tender Love and Care)
Speaking of food, Baras is filled with options to satisfy any cravings. Some of the food places to choose from are Bikol Ni's Lugawan; The Shed Bar Restaurant; Alsaro, Bahay mo ba'yo? Restaurant; J-Ed-D-Zon Videoke Bar and Restaurant; BTone Music Café; and there are more to discover within the area of Baras!

Any Baras Bria homeowner will surely enjoy food trips around the district since each food place offer their own unique take on food – not to mention their quirky gimmicks that could fit any mood! You might even lose count on how often you will have your food trips. But of course, if becoming hefty is an issue, Baras still got you covered.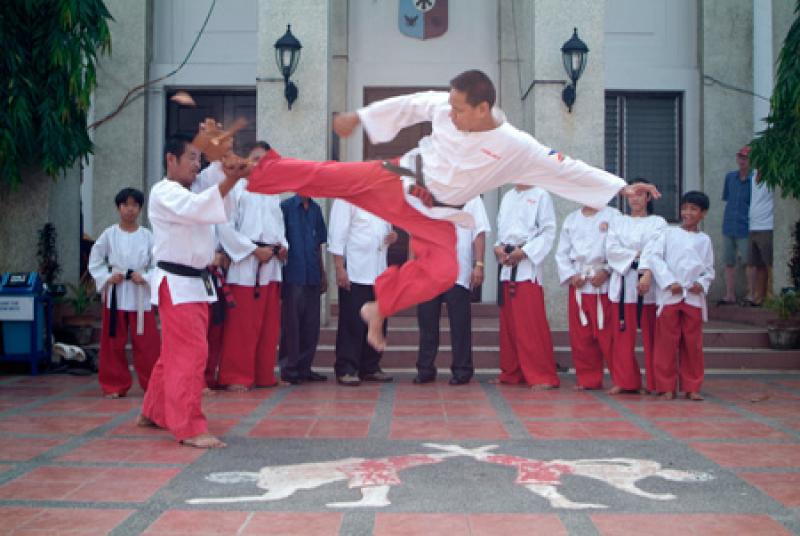 A notable thing to love about Baras is that is the historical place or origin for a distinct Filipino martial art called "Sikaran". This is a type of fighting that involves both the hands and the feet. It has been said that even long before the Spaniards have invaded, the people from Baras are already practicing this fighting style. So if you are looking for an exciting (and even useful) form of exercise, Sikaran is something to try out.
For the residents, it is not just a kind of fighting, it is celebrated as a local sport – thus, the Sikaran festival is a popular celebration that the residents hold annually (around March). This is where people who have poured their time and effort in training get the chance to test their skills against others – now that's the fighting spirit!
However, if fighting is not to your taste, then an invigorating hike might be.
Just 43 minutes away, and along Marcos Highway, Masungi Georeserve is waiting for you. Originating from the word, "masungki" – meaning "spiked", it fits one of the area's prime attraction which are 10 kilometer spine of limestone formations. Depending on their preference, thrill seekers will only hike for three to four hours. During the hike, people will get to go through caves and hanging bridges. And to top it all off, there are man-made hammocks inspired by the formation of leaves for the people to rest on after the fulfilling hike.
This is also perfect for the Eco tourists since during the hike, they will also get to learn about the wildlife and different plant species. The 1,500+ hectare reserve is best experienced with the family or barkada for an educational and thrilling fun!
A Bria Baras homeowner will not only experience fulfilling work and exciting play, they will also fall in love with the falls
A fantastic side trip before going to the Masungi Georeserve is the Daranak Falls. The 14-meter waterfalls will greet you with its captivating glimmer of sunlight on its refreshing and natural waters. Approximately, it is only less than an hour away from Baras!
Located in the area, the Palo Alto Falls welcomes people with its cool gush of natural water. It is located at the foot of Sierra Madre, which is why a short but exciting 30 meter trek is needed to reach this refreshing paradise.
If you still need to go the Metro Manila, there are many transportation routes for you to choose from to travel in. There are FXs, SUVs, buses, etc. So if there are ever errands or tasks that need to be done, there are no worries about getting there!
So don't just visit. Become a Bria Baras homeowner now before you miss your chance to this total package lifestyle!
BRIA Homes is a subsidiary of GOLDEN MV Holdings, Inc., .one of the largest real estate companies in the country. BRIA Homes is primed to bring quality and affordable house and lot packages and condominium units closer to ordinary Filipino families. This is the goal that drives every single employee in the company, for which the ultimate fulfillment is seeing a client happily moving into BRIA's homes.
To know more, visit their website at www.bria.com.ph, like and follow "Bria Homes, Inc." on Facebook, Twitter, Instagram, YouTube, Pinterest, Spotify, Viber Community, Telegram Channel, Kakao Talk, LINE and WhatsApp, or call 0939-887-9637.
Sources: