COVID-19 is not only a public health crisis but also a global pandemic that affected the economy, closed businesses, and left millions unemployed. Despite the pandemic, Overseas Filipino Workers (OFWs) still managed to send remittances home, contributing billions of pesos to the economy.
The Overseas Filipino Workers
Overseas FIlipino Workers refers to Filipino migrant workers residing outside the country for a limited period of employment. Many Filipinos leave their families to seek employment abroad to have better chances of making a livelihood. Some of the reasons why they decide to work abroad include better working conditions, higher wages, and enhanced lifestyle for themselves and their families.
There are over 10 million Filipinos working abroad which makes the Philippines one of the biggest export countries of labor. Aside from the sacrifices that OFWs make just to provide a better quality of life for their loved ones, their significant contribution towards the Philippine economy through their remittances earned them the title of being the modern day heroes.
After years of working in foreign countries, some OFWs gain citizenship from the countries they are working in while others continue working as expats. Regardless of their situation, a large chunk of their income flows back to their families in the form of remittances.
Understanding Remittances
According to Investopedia, remittance is a payment of money that is transferred to another party. Generally speaking, remittance may refer to any payment of an invoice or a bill. However, this term is commonly used to describe an amount of money sent by someone working abroad to his or her family back home.
The most common way of making a remittance is through the use of an electronic payment system via a bank or a money transfer service. People who prefer this option are generally charged a fee. In most cases, transfers can take as little as ten minutes to reach the recipient.
Every year, high volumes of remittances are sent by a significant portion of the Filipino workforce abroad. OFWs send money to the Philippines through direct remittances to their families. These remittances are usually spent on consumer goods, housing, and education of their kids, while a portion usually goes to investment.
Most OFWs work abroad to build up life-time assets and to look for the best opportunities to invest their savings. Given their knowledge of their home country, and their desire to eventually return, they are more interested in good investment opportunities at home.
Washington-based multilateral lender's latest migration and development brief titled "Resilience: COVID-19 Crisis Through a Migration Lens" stated that the Philippines still ranked fourth among the top remittance destinations in 2020, as it received Php1.7-trillion from overseas Filipinos which accounted for 9.6 percent of the country's gross domestic product (GDP). The Philippines was among the top remittance recipient countries despite the effects of the pandemic.
The Philippines received the second-highest amount of remittances in the East Asia and Pacific Region, after only China, despite OFW deployment falling by 70 to 75 percent.
OFWs are said to be responsible for the surge in the volume of remittances that are being sent back home. Through the years, remittance inflows to the Philippines have been on a rise. According to the World Bank, the major source of remittances to the Philippines in 2020 was the United States (40 percent), followed by Singapore (7.2 percent), Saudi Arabia (6.1 percent), Japan (5.3 percent), the United Kingdom (4.6 percent) and the United Arab Emirates (4.3 percent).
The World Bank also noted that the main drivers for the steady flow of remittances included fiscal stimulus that resulted in better-than-expected economic conditions in host countries, a shift in flows from cash to digital and from informal to formal channels, and cyclical movements in oil prices and currency exchange rates.
As things normalize and borders start to reopen, 2021 and 2022 will likely see an increase in remittances and their big contribution to the global economy.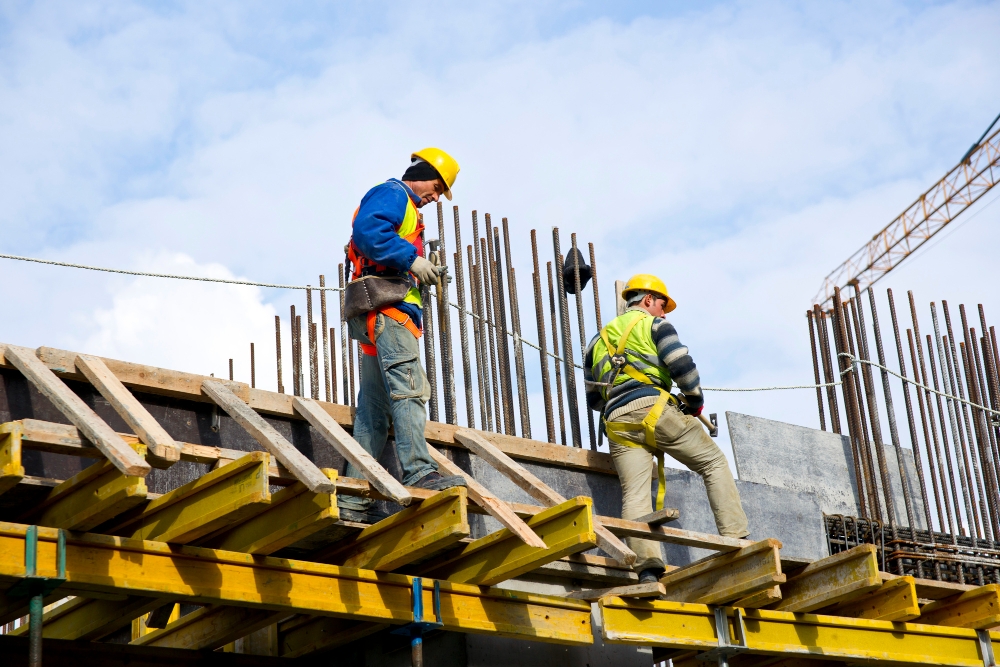 Top Countries to Work as an Overseas Filipino Worker
As they say, the world is a global village and so is the labor pool. The demand in OFW is dependent on the type of employment, gender, education, and skillset that most countries require.
According to statistics, most male OFWs go to the Middle East for construction, mining, and oil-related jobs while women tend to go to Southeast and East Asia for domestic jobs.
Meanwhile, in North America, OFWs work in professional jobs such as nurses, doctors, and other healthcare-related jobs. According to the Philippine Statistics Authority (PSA), Saudi Arabia is the most preferred country for OFWs to work, others being UAE, Kuwait, Hong Kong, and Qatar.
What are the Effects of OFW Remittances to the Philippine Economy?
OFW remittances play a big role in shaping the country's economy. These are the money that go straight to their households, to their families and loved ones who use them to finance food, shelter, education, and enhance their lives.
According to experts, the money transferred by OFWs from all over the world accounts for at least 10 percent of the country's GDP, which is the second largest source of foreign capital after value added exports. It is also a major source of private consumption, which in turn accounts for 75 percent of the GDP.
Let us now look at how these remittances are contributing to the country's economy.
1. Balance of Payments
Remittances may cover transfers sent by both Filipino migrants and overseas workers. In the Philippines, data on remittances are sourced from the balance of payments statistics.
Balance of payments (BOP) is one of the most important economic health indicators of a country. According to Investopedia, BOP summarizes all transactions that a country's individuals, companies, and government bodies complete with individuals, companies, and government bodies outside the country. The said transactions consist of imports and exports of goods, services, and capital, and transfer payments, such as foreign aid and remittances.
All trades performed by both the private and public sectors are accounted for in the BOP to determine how much money is going in and out of a country. If a country has received money, this transaction is known as credit, and if a country has paid money, the transaction is considered as debit.
It is said that remittances sent through the legal financial system are immediately caught in the country's balance of payments, which is tracked by the Bangko Sentral ng Pilipinas (BSP).
2. Exchange Rates
If you have tried sending money abroad, you may be familiar with exchange rates, the value of one currency expressed in terms of another. An exchange rate defines the health of a nation's currency compared to the currency of another nation or an economic zone.
When a country has a stronger currency, the cost of imported goods decreases, which lowers the prices for consumers. Having a stronger peso also helps in the settlement of the country's debts and liabilities.
When it comes to sending money abroad, exchange rates play a big role. Unlike sending money to someone within the same country, sending money abroad comes with currency conversion, unless their country also accepts that currency.
No matter how big or small the amount of money you plan to send internationally, remittances are also affected by a currency's exchange rate. A low exchange rate could mean that the recipients of the money will receive a lesser amount.
The exchange rates used may vary depending on the country you're sending from, the country you're sending to, the amount of money you want to send, your payment method, and your recipient's receiving method.
3. Foreign Reserves
If a country is not able to fund its imports through exports of capital, it must do so by running down its reserves.
According to Compare Remit, Foreign Reserves or Gross International Reserves (GIR) is the sum of all foreign exchanges, including foreign investments, foreign exchanges, gold, and special drawing rights (SDR). The GIR is an important component of the economy as it is often used to manage the country's foreign exchange rate against excess volatilities.
Accordingly, OFW remittances are the second-largest source of foreign reserves after exports, even surpassing the foreign direct investment flows.
4. Household Income
Household income pertains to the combined gross income of all household members, which is an indicator of the financial health of a region.
The receipt of remittances adds up to the incomes of the recipient household members. There are some households that completely rely on remittances while other households, those with domestic income sources, use remittances to supplement their existing income.
In this case, remittance forms a large portion of the fixed monthly income of many Filipino families.
5. Standard of Living
Household consumption and lifestyle improves with an increase in income. As remittances go directly to families, friends, and relatives of OFWs, most of the time, the money is spent to improve their standard of living.
If you are an OFW, you may want to check out what the tax implications are while sending money home. Many economists have cited a direct positive correlation between remittances and improved healthcare, education, and even entrepreneurial endeavors.
The positive impact of remittance inflows can be felt by the whole communities where there are recipient households. OFWs come from a wide-range representation of the country's regions. The idea of improved living standards through remittances can be seen at various levels – from barrios and towns to big cities and provinces.
6. Purchasing Power
Purchasing power is the value of a currency pegged against the amount of goods or services that one can buy. Remittances are known as the "drivers of domestic demand".
Remittances help in financing private consumption and even capital formation by increasing the purchasing power of the people in the Philippines.
OFW remittances are contributing to a growing middle class, which helps in closing the gap between the poor and the wealthy. With improved living conditions and more disposable income, the consumption of goods and services increases, which helps drive the economy forward.
Indeed, the labor and sacrifice of our modern day heroes have considerably improved the lives of many Filipinos, and have brought some sense of economic security and well-being to our country.
If you are an OFW looking for a good investment for you and your family, you may want to check out Bria Homes' Astra Vertical Villages.
BRIA Homes' Astra is designed to be budget-friendly, space-efficient, and accessible for Filipinos who want to begin a life of comfort and success. For OFWs, Bria's Astra, with its affordable price and value-for-money offerings, can indeed be their first home investment as they create lifelong memories and make their dreams come true.
Astra Vertical Villages, the stylish and affordable condominium development will soon rise in four progressive cities namely General Trias, Cavite; Calamba, Laguna; Mactan, Cebu; and Cagayan de Oro, Misamis Oriental.
Both Astra General Trias and Astra Calamba will feature two hectares of condominium development composed of 11 buildings, 880 units, and 237 parking lots.
Aside from the aforementioned facilities, Astra General Trias will include a provision for a school, while Astra Calamba will have a wet and dry market and a food park within its properties.
All Astra projects will be four-story walk-ups. The mid-rise condominiums will offer exclusivity and mid-density living, which is an ideal home base for young and hardworking Filipino professionals.
As for Astra's units, each will be 24-square-meter spaces with provisions for a bedroom, dining and kitchen area, living area, and toilet and bath.
BRIA Homes is a subsidiary of GOLDEN MV Holdings Inc., one of the largest real estate companies in the country. BRIA Homes is primed to bring quality and affordable house and lot packages and condominium units closer to ordinary Filipino families. This is the goal that drives every single employee in the company, for which the ultimate fulfillment is seeing a client happily moving into BRIA's homes.
To know more, visit their website at www.bria.com.ph, like and follow "Bria Homes Inc." on Facebook, Twitter, Instagram, YouTube, Pinterest, Spotify, Viber Community, Telegram Channel, Kakao Talk, LINE and WhatsApp, or call 0939-887-9637.