Do you always wished to create your bedroom cozy but worried it would be expensive or time-consuming to do so? We have excellent news for you. Without investing a lot of money or committing to major structural changes, you can quickly adapt this area to enhance comfort. Everyone enjoys a cozy room, but one of the most crucial things you can do to improve your well-being and living circumstances is to create a cozy bed which makes it feel safe, warm, and shielded from the insanity of the outside world.
What then, gives a place a comfortable feel? The answer depends in part on your personality type and personal preferences, but certain features, such as a comfortable bed, soft light, natural light, and homey decor accents, make a room feel cozier than others. Furthermore, these improvements work with any environment, regardless of how big or little your room is or if you choose modern or classic design.
One of your home's most private areas is your bedroom. There is no justification for not giving it your entire attention since this is where you unwind and refresh. But before you even contemplate purchasing to update your bedroom, take into account these useful cozy bedroom ideas to make your area as opulent as it can be.
Top 10 Cozy Bedroom Tips
These comfortable bedroom ideas, which include textured bedding and cushy cushions, are the simplest and most useful methods to give a touch of cozy warmth to your house, regardless of the size of the room. We hope that every single one of our bedroom designing suggestions will serve to motivate and excite you, whether you're seeking ways to spruce up a small guest room, make your big master bedroom truly feel like home, or simply provide your children a more cozy, brighter place to get their schoolwork done every night.
In addition, a better method to decorate your home for the fall than placing a few plush pillows, fragrant candles, and blooms appropriate for the season? There are plenty of quick, affordable options on our list as well, so don't worry if you're low on time or looking for a couple of budget-friendly solution. In fact, some of the most brilliant concepts that you'll discover here don't even call for purchasing. Check out our greatest suggestions, then start designing!
1. Bedroom feel cozier with a cushion cover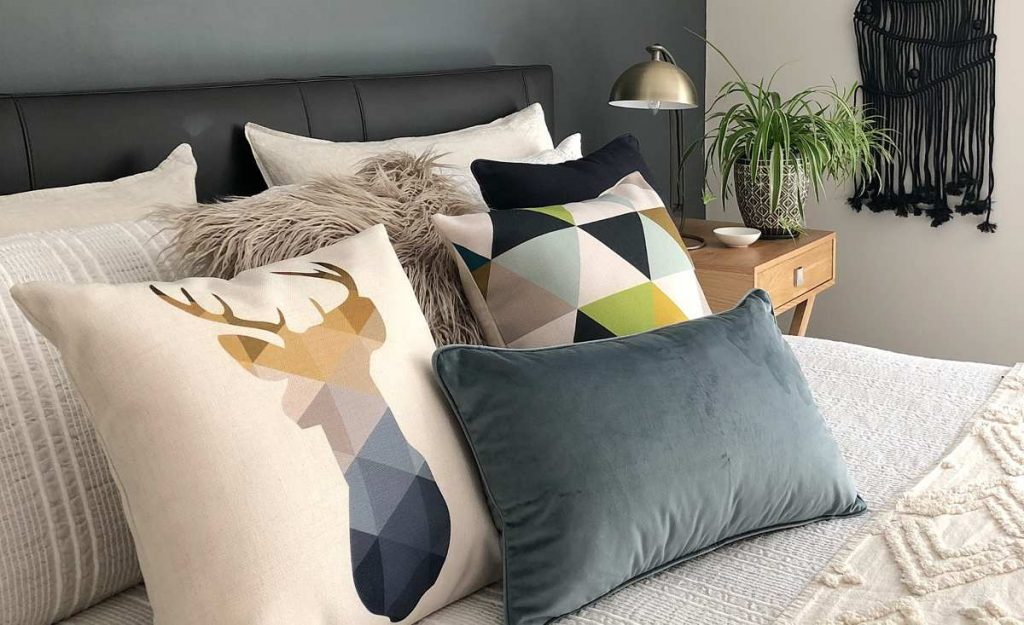 The tactic has been around forever and is still very effective. An average bed is immediately transformed into an event by a mound of fluffy pillows in all shapes and colors.
You don't have to spend a lot of money on the cushions, and you can still attempt creating them yourself if you don't have much sewing experience. Look online for some straightforward techniques. The secret is to use a variety of designs and colors on a sizable number of pillows. A single color from the patterned pillows might be used in the plain ones to maintain the coherence of your design concept.
2. Soft lighting can be used to create atmosphere.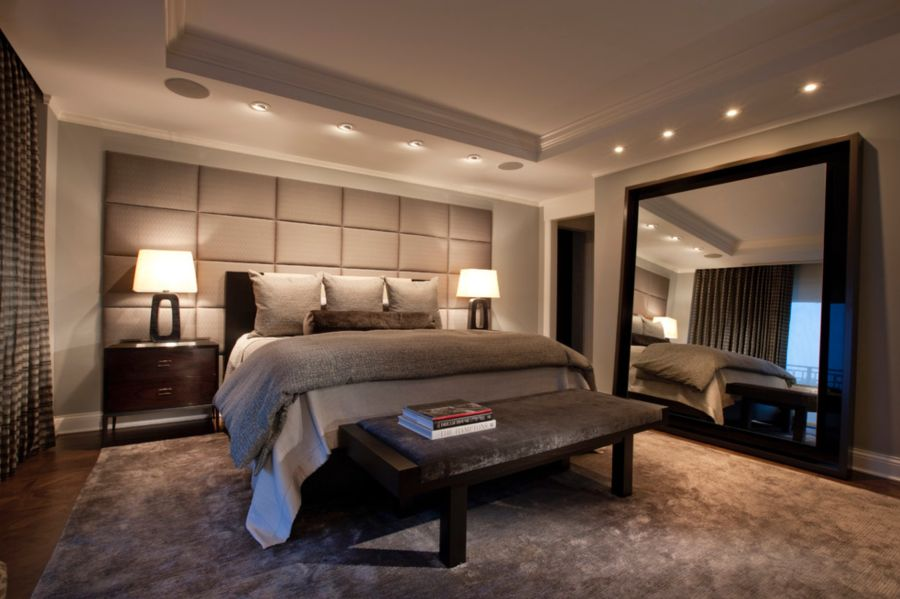 Light is necessary for a comfortable bedroom, but it's not simply any kind of light. After dark, turn off the ceiling light so you can focus on dim light. The secret to creating a cozy atmosphere is to use a variety of lighting fixtures, such as delicate bedside lamps, overhead lighting, and dramatically placed ceiling lights. However, natural light will always be the finest light source of all.
Read Also: Light It Up! Tips for Downlighting and Spotlighting for Your Home
3. Add Wood Accents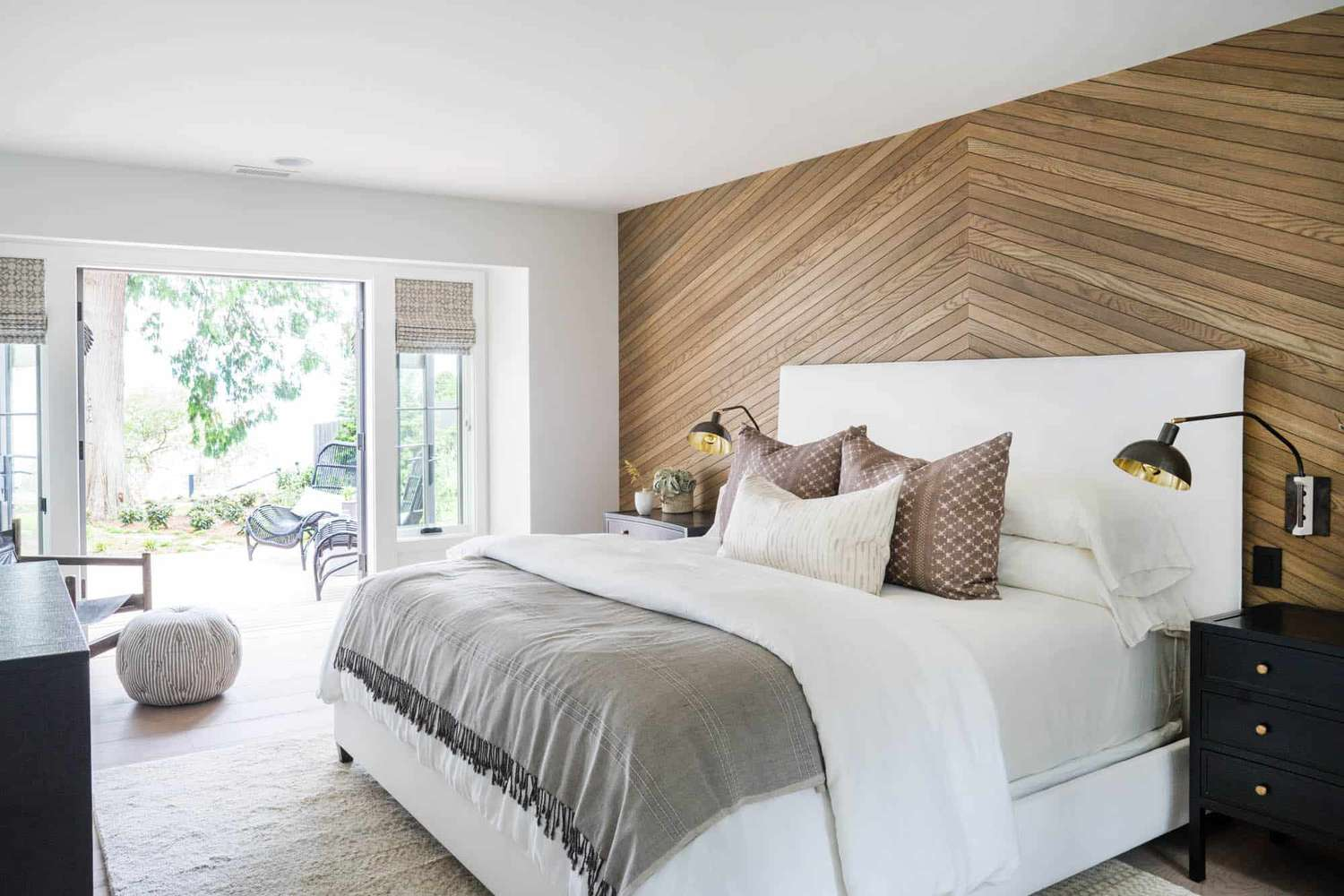 Adding wood to your bedroom's feature wall is the ideal method to create a cozy atmosphere, regardless of how big or little it is. It might be as basic as board wrapping or as ornate as paneling made of limed wood. There are excellent wallpapers that replicate wood cladding for situations where real wood is not an option. In areas where paneling or wallpaper cannot be added, using wooden pieces and accents can also aid in achieving the cozy atmosphere you desire.
Read Also: Why Wood Cladding Is So In These Days
4. Upgrade your linen bedding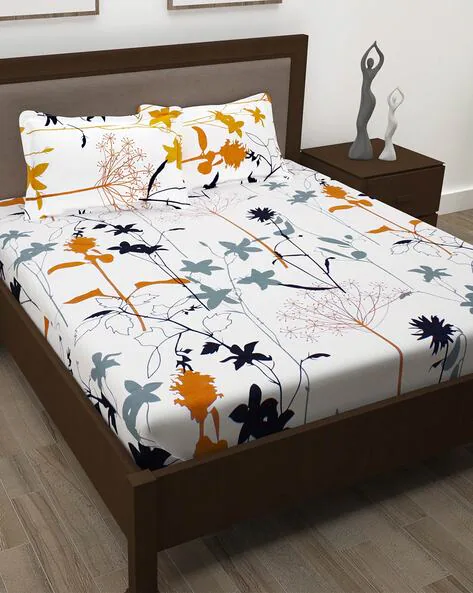 Given how much visible area the bedding takes up in the bedroom, it is an important interior design decision. So perhaps it's time to retire those worn-out, greying "white" covers you've had for years and replace them with some fresh sheets you genuinely adore.
Choose a design that blends in with the rest of the space or choose flexible natural elements in different patterns. In this instance, wallpaper and couches coordinate with the lovely modern touch will make your bedroom feel cozy.
5. Use mirrors strategically.
With some clever arrangement using mirrors, even a modest bedroom may appear sumptuous. Large mirrors that are cut to size and put on both sides of the bed instantly give the room an upscale feel while also adding light and sparkle. The ceiling's recessed areas are reflected in the glass, adding to the room's upscale appearance.
If you don't have the money for specially manufactured glass, look around for some identical mirrors to achieve the same effect. To make your bedroom feel cozier, keep an eye out for fashionable circular mirrors or rectangular ones with black frames.
6. Insert floor rugs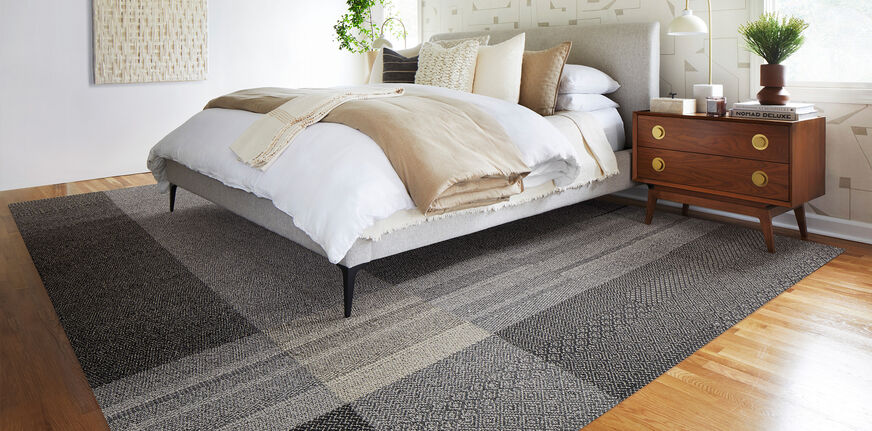 When getting out of his bedside, one should place their first foot on a soft surface before touching the floor. This does not imply that carpet is necessary to set a warm atmosphere. A plush carpeting adds additional texture and provides useful warmth. To enhance comfort, layer different floor coverings or place tiny animal skin or shaggy rugs on the edges of the bed.
7. Utilize eye-catching cabinetry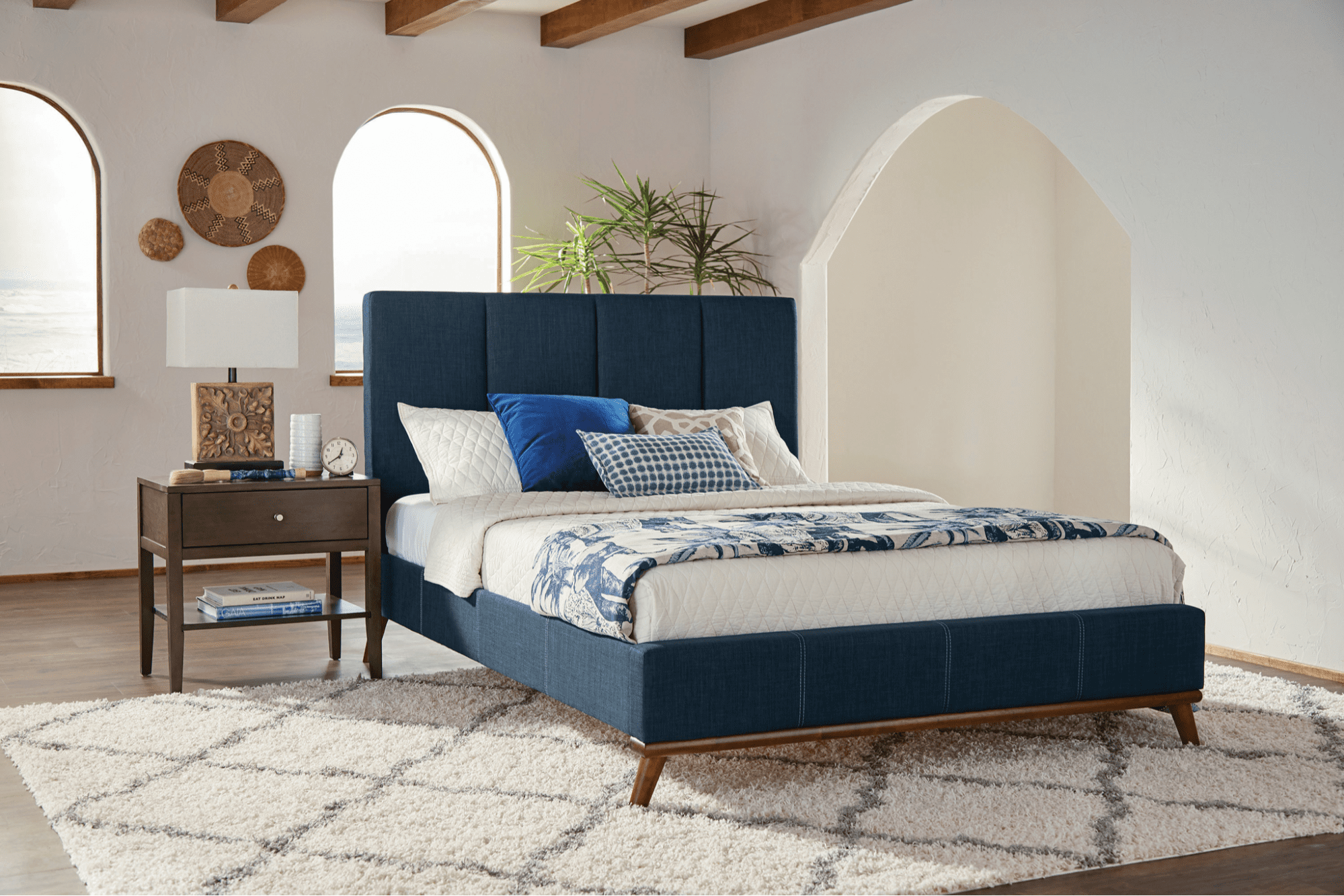 Think outside the box especially when it comes to bedroom cabinets, and choose a more intriguing substitute for the typical table. A good example is a dark wood chest of drawers gives a comfortable room a classic interior designer vibe. Look for deals at cabinet dealers or mall sales if you want to save money on this idea.
8. Pick an inviting color palette.
In every area of the house, choosing the proper paint color is critical, but color is especially important in the bedroom to promote relaxation.
The neutral color scheme extends beyond the walls; neutral draperies and furniture combine to create a tranquil area where visitors can unwind from the bustle of daily life. Skip the red linens and choose mild blue or white hues instead to achieve the appearance at home.
9. Placing artwork & family picture
Since artwork was created to be viewed, it makes sense that we frequently put our favorite pieces in public spaces like the living room. But don't forget to hang some of your most beloved pieces of art in your bedroom if it lacks art. Just because it's a private location doesn't mean you should only put the nicest pieces on show in the living area where visitors will see it. Rearrange the artwork in the room instead, and try placing one statement piece above the bedhead for the most impact.
Pro advice: A dark walls lends an earthy accent to the overall light palette, which includes light wood floors, bed linens, along with bright white walls and high ceilings as well as the window moldings and doors. By adding picture rail shelves and stocking them with framed black and white family and travel images, you can create an easily interchangeable gallery wall. It's a distinctive touch that gives the space a homey, artistic sense.
10. Add one or two plants to complete the effect.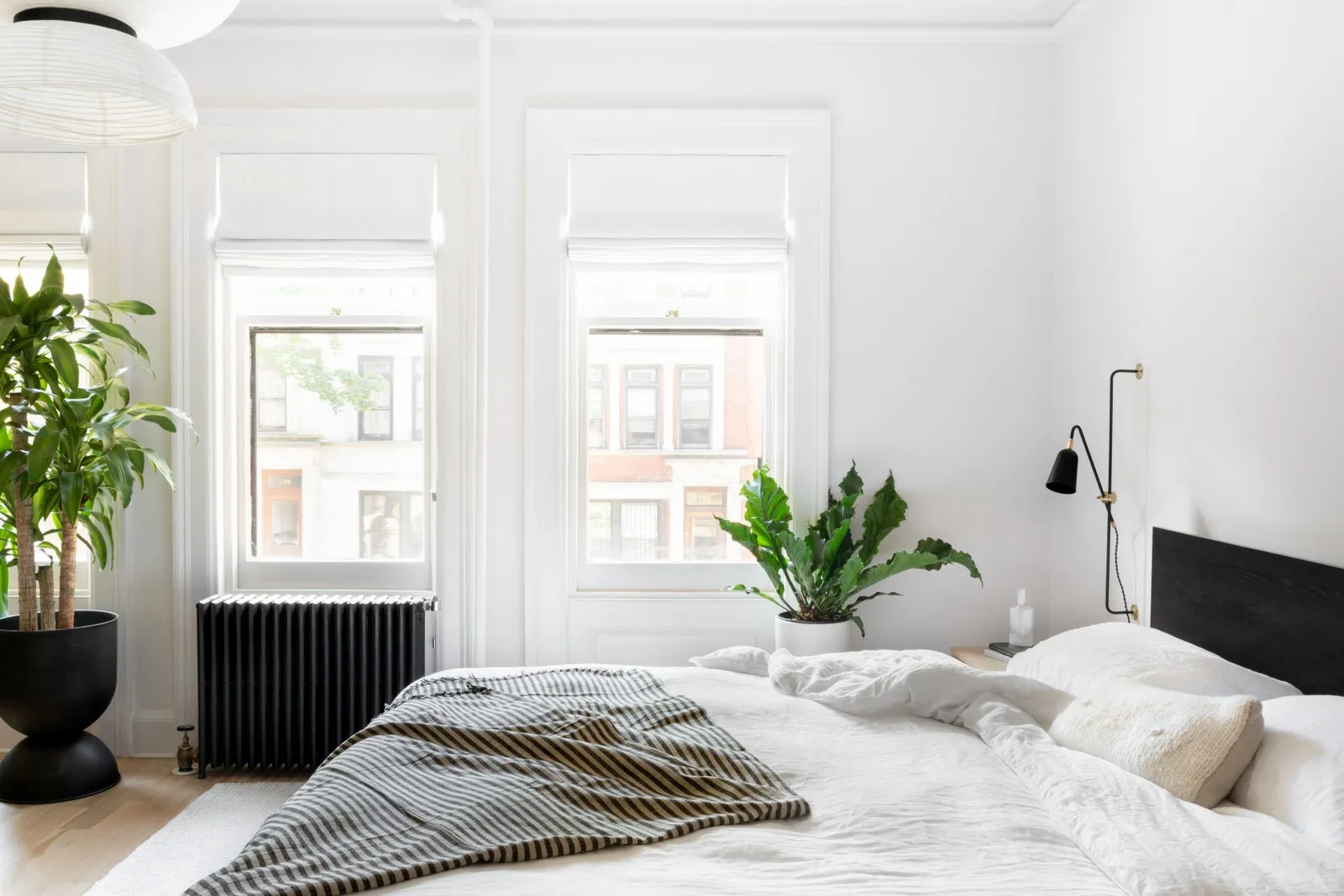 Although you might not believe so, plants can denote coziness. Plants assist you create a tranquil haven for you to unwind by adding to the natural and calming vibes of your bedroom. Simple decorations like cactus or a tiny orchid can add some life and a splash of color to your space. Use natural materials, living things, and things that make you happy to make your bedroom a personal haven. Your bedroom will feel more peaceful, encourage improved mental health, and add beauty by adding fresh foliage or blooms.
Overall
We hope you appreciated our list of 10 cozy bedroom ideas and will try out some of them. Remember that it's crucial to find items for your sleeping space which make you pleased so don't be hesitant to try out various design trends until you find something that feels just right.
So now you are aware of how to design a cozy and comfortable bedroom. These recommendations can be applied for affordable house and lot BRIA Homes. BRIA Homes is one of the best considering it has finished more than 50 projects around the nation. BRIA Homes, one of the top real estate developers in the nation, wants to make an affordable house-and-lot packages more accessible to typical Filipino families. BRIA Homes takes pleasure in how quickly business is growing. By using contemporary home building technologies into every project, it expedites development without compromising quality.
Written by Mat Balbin