General Trias, a city located in Cavite, is accessible to Metro Manila as it is located near the soon to be finished C6 Expressway. It is also known to be teeming with industrial developments over the past few years, but did you know that General Trias is not the same land that it was over a century ago?
A hundred years ago
General Trias was once known as San Francisco de Malabon, named after its patron saint, Saint Francis of Assisi, and the words labong (bamboo shoot) or mayabong (fertile), describing its land. It was a vast land that used to consist of Sta. Cruz de Malabon or Malabon el chico (present day Tanza), and Tejeros (present day Rosario).
It was a simple town that was owned by Spanish friars. The town was then renamed after the revolutionary leader, Mariano Trias, who was one of the leaders that led the first act of revolution, known as the "First Cry of Cavite," against the Spaniards, where they captured the town's official.
A hundred years after
To live in General Trias is to live holistically.
The world-class industrial park Gateway Business Park,located in Barangay Javalera, consists of numerous local and international businesses and banks, which attracts a lot of investors all over the world.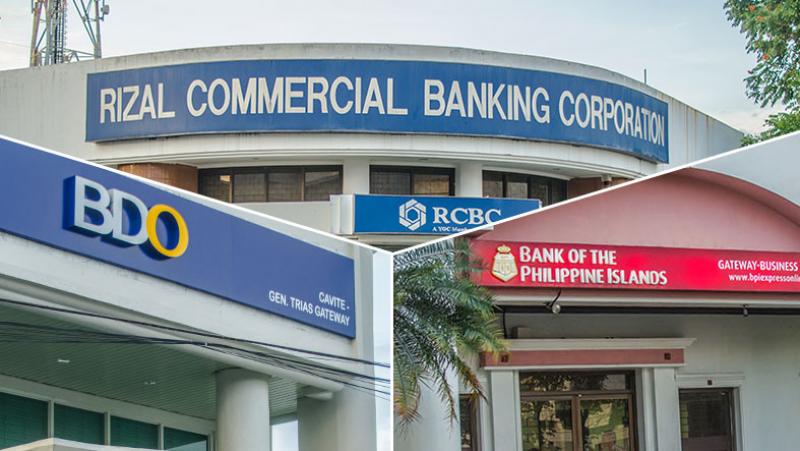 Major banks in Gateway Business Business Park
Various public and private schools are also located in General TriasPhilippines, prides itself as "The First and Only Resort in the Philippines"
Lyceum of the Philippines University-Cavite
Shopping malls such as Robinson's Place General Trias, golf courses such as the 700-hectare Eagle Ridge Gold and Country Club, are sure to always give people recreational activities to do.
Healthcare in General Trias is also notable as numerous public and private hospitals are scattered around the city. One of the biggest hospitals in Cavite, GenTri Medical Center, located in Barangay Manggahan, is sure to provide adequate health services to people in General Trias.
Aside from business and leisure, people in General Trias can also take a walk in history by visiting the General Trias plaza and become closer to God by visiting the Saint Francis Assisi Parish Church, where the marching band Marcha Nacional Filipina first practiced playing the Philippine National Anthem.
General Trias has it all—from patriotism and rich culture, to business, education, leisure, and healthcare—making it an ideal place for Filipino to live in. This is why Bria Homes is also an ideal choice for Filipinos planning to live in General Trias. Bria offers affordable housing for every Filipino, making sure that you can afford all of the things that you want to do in General Trias, while paying for your new home.
BRIA Homes is a subsidiary of GOLDEN MV Holdings, Inc., .one of the largest real estate companies in the country. BRIA Homes is primed to bring quality and affordable house and lot packages and condominium units closer to ordinary Filipino families. This is the goal that drives every single employee in the company, for which the ultimate fulfillment is seeing a client happily moving into BRIA's homes.
To know more, visit their website at www.bria.com.ph, like and follow "Bria Homes, Inc." on Facebook, Twitter, Instagram, YouTube, Pinterest, Spotify, Viber Community, Telegram Channel, Kakao Talk, LINE and WhatsApp, or call 0939-887-9637.