The Omicron variant in the Philippines frightens the public due to the sudden surge from November until the first week of January. Many health professionals are still working as symptoms such as chills, difficulty breathing, fever, headache, and sore throat spread throughout the National Capital Region (NCR). One of the Philippine government departments, the Department of Transportation (DOTr), begins to take action and proposes to enforce the "No Vaccination, No Ride Policy" in Metro Manila with the approval of the Inter-Agency Task Force for the Management of Emerging Infectious Diseases (IATF-EID) that aims to ensure the public health of every Filipino through the public transport of air, land, and water. 
The implementation of this plan would take place on January 17, 2022 (Monday), to reduce the number of patients admitted to hospitals. Aside from that reason, this enforcement will expect stricter rules and regulations to monitor how the public obeys them. Penalties are visible in these circumstances if people keep on violating and not coordinating the proposed plan of all concerned attached agencies. Exemptions are present in this order, especially for those people who need transportation due to medical conditions with supporting medical documents and for essential goods and services that have a travel pass. For precautions, health protocols must be followed in all establishments and terminals. Regular monitoring of vaccination cards, temperature, and social distancing is the mandated activity to be imposed in the region.
There are many scenarios for implementing a plan, and many people react differently to it, believing that a pandemic poses many dilemmas for citizens and that they are exposed to a variety of factors. Some of the scenarios that have a significant impact on the lives of many Filipinos are:
Crowded Vaccination Hub
As many people are thorn whether they should get vaccinated or not, there would still be instances that they will be obliged to go to their nearest vaccination hub because of work relations or travel requirements. Even though the government stated that it is not mandated since it depends on the individual and their employer, they provide choices for the public either to get vaccinated or take a reverse transcription-polymerase chain reaction (RT-PCR) or approved rapid antibody-based test by the Food and Drug Administration (FDA) and various local government units that shows with their negative result every two weeks with their expense as evidence to comply in regards what does their company policies are. There would be a high chance of long queues per local government unit vaccination hubs since a lot of people will get their first dose and might end up having an impatient crowd as well.
Read Also: Vaccination Among Children Aged 5 -11
Develop Discrimination
The policy of "No Vaccination, No Ride Policy" in Metro Manila entails engaging in discrimination throughout the process, since the reaction coming from others may ignite injustice for the public. Many are questioning this policy, including some citizens and the Commission on Human Rights (CHR), since this may end up enforcing people against their will, considering that not everyone does not have a private vehicle to go to their destination and relies only on public transportation. Many representatives from the government mention that public transportation must be accessible for everyone and must not limit their rights to use it. Most of them speak out that instead of limiting access, they should try to educate many people and offer to expand free rides for those going to the vaccination hubs.
Hunger and Loss of Job
As people continue to strive hard to feed their loved ones at home and earn money to support the financial aid of their families, there will be instances where the implementation of the "No Vaccination, No Ride Policy" would have a huge impact on their lives, especially for those who need to use transportation to get to work in Metro Manila. Aside from that, the consequences of the inspection for each ride would take time and make them late to work since some companies have strict compliance regarding the presence of their workers that may end up causing trouble for them, either through the deduction of their salary or by making them lose their job if it happens most of the time.
Read Also: Are Children More at Risk from Omicron?
Reduce Manpower
Manpower is required in any industry that maintains the structure of its output. If one of the people is not present, you may notice that the speed and accuracy of the task are not what you expected. The lack of manpower may end up slowing the pace that does not match the workload that correlates to the "No Vaccination, No Ride Policy," in Metro Manila since the moment that a worker struggles to catch up with the transportation and the time that would be allotted for it, it may have a huge effect on them, especially if they are used to riding on time without any issues.
Slowed down Transportation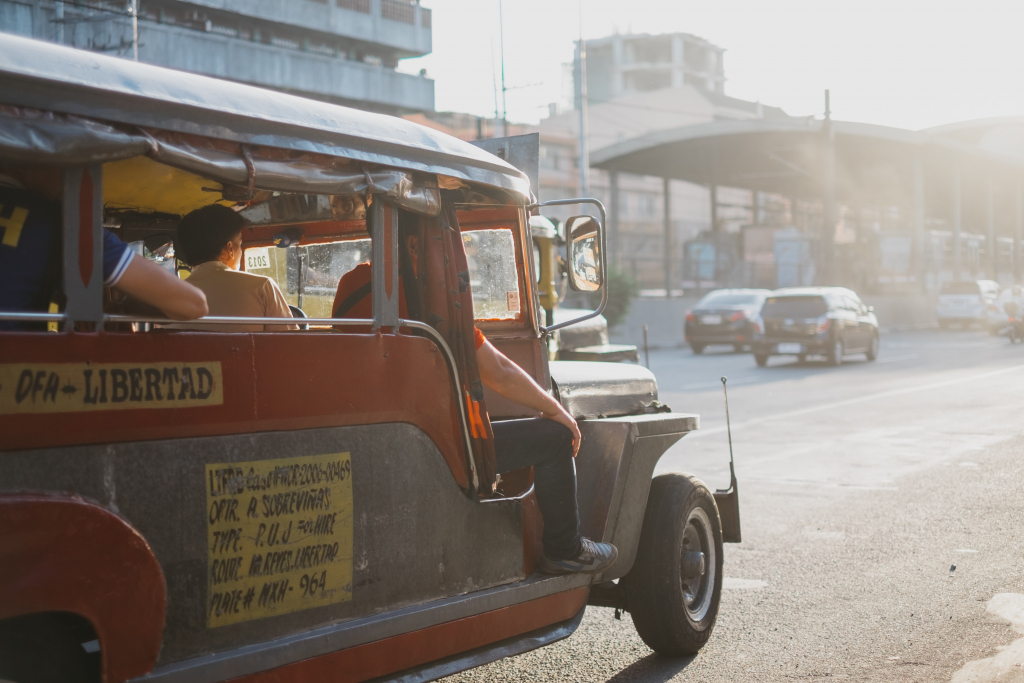 Many drivers and commuters are struggling because many are unvaccinated, and some have reasons such as hesitating or having difficulty appointing their schedule online due to a lack of knowledge in using technology, and some are too far away from the barangay hall to seek assistance in appointing them on their behalf. The expected scenario here is that there would be a reduction in the number of commuters that ride public transportation since they have to obey the rules and regulations, while the number of drivers would be lower since they are not allowed to operate without evidence that they have been vaccinated.
Conclusion
This policy drew many reactions from the public and still needs to be refined to avoid any misunderstandings in the region, as some commuters who are partially vaccinated have been told that they are not allowed to ride and must wait to complete their vaccine, while the gathered statement from the Department of Transportation (DOTr) stated that they are allowed as they receive any vaccine with proof of vaccination card. So, to prevent this from happening again with future policies, they must explain the details to all the admitted personnel for proper implementation to avoid complexities like this. Due to feedback received, this policy will not be prolonged for a long time. According to the latest news, this policy will be lifted as of February 1st since it has reduced its alert level to number 2.
For News and Updates
Bria Homes offers daily news updates regarding the current situation happening outside and caters to every Filipino with an affordable home that suits their preference. For engaging well with their solid followers, they offer a contest that gives opportunities for everyone to win GCash. To check out their latest event, kindly visit Bria Homes website and Facebook Page.
Written by Angela J. Cruz