Last August 16, 2018, Bria Homes launched The Giant Bria Bench in Bria Homes Magalang, Pampanga.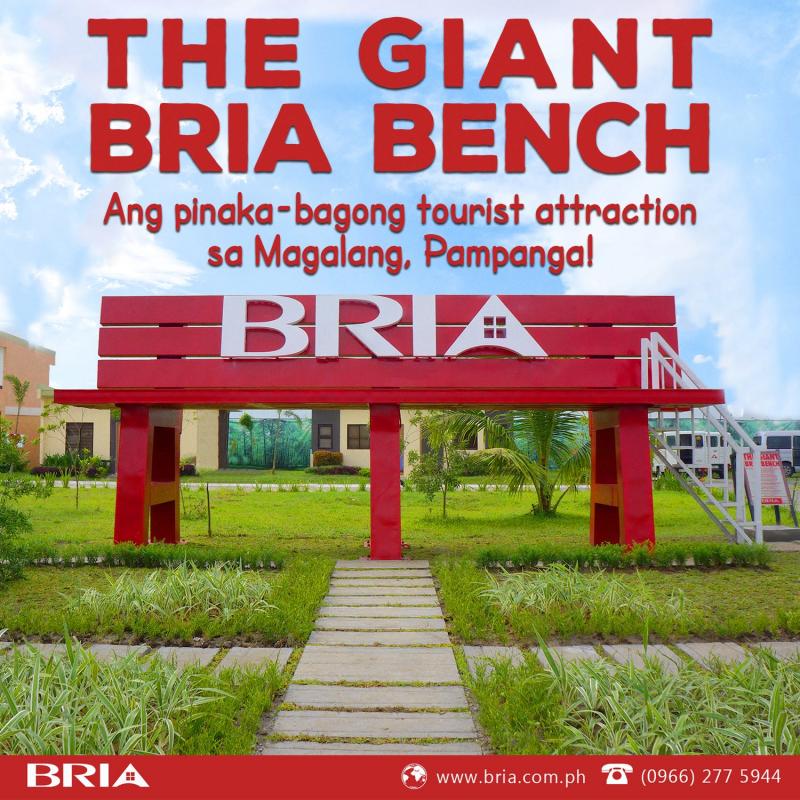 The Giant Bria Bench drew inspiration from Lilian Bourgeat's "The Bench", a gigantic bench that stands tall in Neuchâtel Suisse, Switzerland.
The Giant Bria Bench is a unique and artistic addition to the already scenic view of Bria Homes' communities. Aside from the aesthetics it adds to the environment, this gigantic bench also represents Bria's gigantic plans for each of its development. Like this bench, Bria Homes will grow into a big thriving community – a place wherein FILIPINOS FROM DIFFERENT WALKS OF LIFE will be welcomed and live comfortably.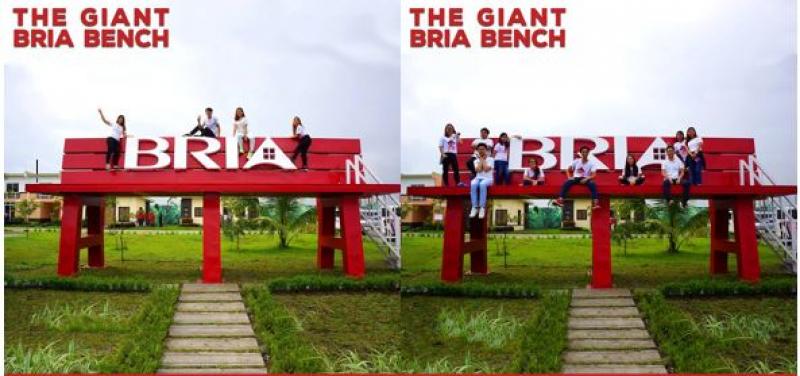 And because we know that YOU are a big factor into making this a reality, we want you to take part in this vision. Climb up THE GIANT BRIA BECH, have your pictures taken, and envision the thriving community it will surely be. Just make sure that it's Instagram worthy.
Go ahead and visit The Giant Bria Bench in Bria Homes Magalang, Pampanga. It is located at Brgy. Sto. Rosario, MagalangMabalacat Rd., Magalang, Pampanga. Here's how you could go there:
1. From Cubao, ride a bus going to Dau Bus Terminal. (Php 128.00)
2. From Dau Bus Terminal, ride a jeepney going to Bria Homes Magalang. (Php 25.00)
3. The Giant Bria Bench will be visible from there.
Show us your BEST BRIA BENCH SHOT! See you there!
To know more about Bria Homes, call (0966) 277 5944 like and follow us for daily news and updates through our social media accounts: Facebook, Twitter, Instagram, Youtube, Pinterest, Spotify, Telegram, Viber Community, and Whatsapp Channel by adding (0966) 277 5944 to your contact list.