If you are looking to settle in Laguna, you might consider the City of Calamba as your first choice. You cannot be blamed if you thought so. Afterall, with Calamba's growing economy and convenient location, it cannot be denied that it is one of the best places to settle in Laguna. 
But what if you are tired of the city's constant noise? What if you are tired of constant traffic jams? What if you are tired of crowded walkways or streets? Where can you go?
What if we say that you can attain all Calamba has to offer, minus the hustle and bustle of the city, in a municipality called Calauan?
Calauan, a 2nd class municipality in Laguna, is the next ideal location to settle in Laguna because of its accessible modes of transportation, numerous job opportunities, and various tourism spots.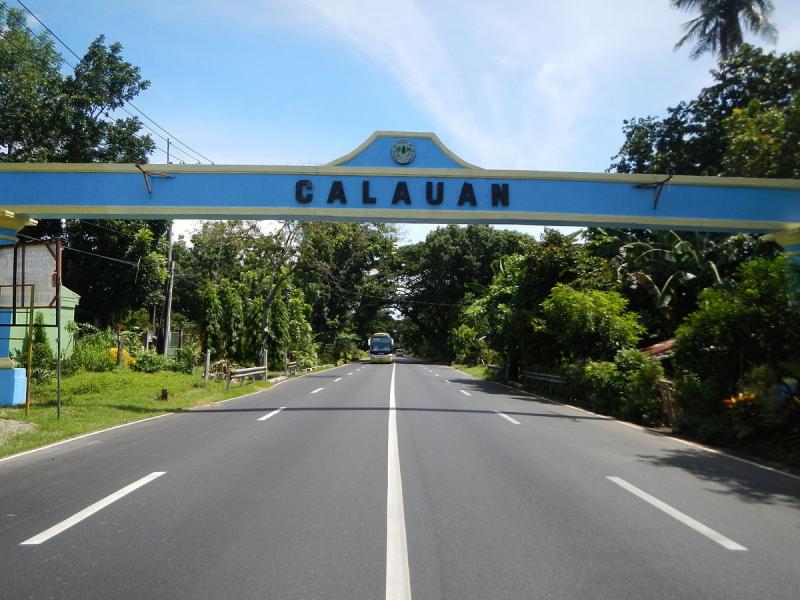 Calauan has accessible modes of transportation (bus, jeepneys, and tricycles) which makes it the next ideal location to settle in Laguna for it's accessibility.
And with the development and construction of several roads, travelling to and from Calauan will become easier. Some of these road developments include the widening of National Roads (Calauan – Nagcarlan Boundary Road); strengthening of bridges (Malikbe and Masapang Bridge); and maintenance of slope protection (San Pablo – Calauan Road). With these developments, ease of transportation can be achieved without the usual noise and pollution of the city.
Calauan also has a progressive economy. A proof of such progress is the construction of Makiling-Banahaw (Mak-Ban) Geothermal Power Plant. This geothermal power plant is constructed by AP Renewables, Inc. (APRI), one of the leading geothermal energy producers in the country. The plant delivers clean and renewable baseload power across the country. As a result of this plant construction, numerous job opportunities are offered to constituents of Calauan.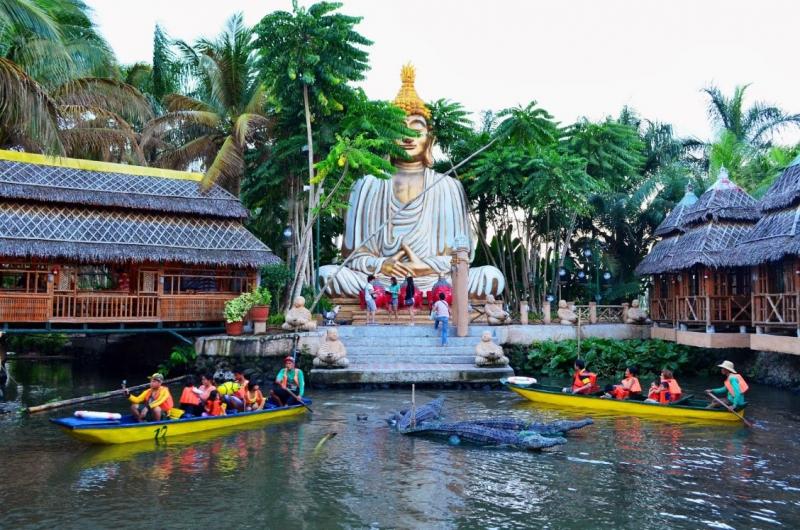 Aside from its transportation and economy, Calauan features breathtaking tourist spots and destinations. One of such destinations is the Isdaan Floating Restaurant and Theme Park. This restaurant is unlike any other for it not only features scrumptious meals, but also takes tourists to another country – Thailand. Isdaan has larger than life statues of Buddhas, little monks, and mermaids, all of which are inspired by Thailand's culture. Other attractions include statues of Cartoon characters (Batman, Angry Birds, etc.) and Tacsiyapo, an open wall wherein one can vent their feelings of anger or frustration by throwing ceramic cups, plates, wall clocks, or even a working television at it.
To add to the already vibrant municipality of Calauan is its colorful festivals. One of these festivals is the Pinya Festival, celebrated every 15th of May. The festival is done in order to promote Calauan's sweet pineapples and its other agricultural products. Other activities include: exhibits, street dancing, pineapple float parade, and native products decor contest.
With all these perks, anyone will be able to see the advantage of living in Calauan. If you want to experience the pleasure of city living outside the hustle and bustle of it, this is the place to go.
Bria Homes, the fastest growing mass housing developer in the Philippines, sees the advantage of settling in Calauan. This is why Bria Homes Calauan, a community located at Brgy. Mabacan, Calauan Laguna, was launched. It is the ideal community for homebuyers from Laguna who wants to attain AFFORDABLE, HIGH QUALITY, and BEAUTIFUL HOMES amidst a peaceful community.
With Bria Homes Calauan, you will be able to have the best home in Laguna. So the next time you are looking for a home in Laguna, place Calauan at the top of your list.