The quarantine period has been an overwhelming phase for everyone. Every day we woke up tirelessly, feeling demotivated for a reason that the same cycle is ought to be repeated. Working from home and online-class setup isn't as easy and enjoyable as others thought it was – some are just trying to push through. We have missed two summer seasons consecutively when we all are supposedly booking flights, choose hotels, booking a room, finding perfect spots, and venturing to amazing tourist destinations in the Philippines. We all want to escape our reality. Some of us have attempted lots of time – cautiously planning to travel even just for once during this pandemic, but still, get jeopardized and disrupted by the never-ending-quarantine period. But let's not lose hope for everything will be back to what it was before. Hold on to that dream vacation of ours, and make it happen. That's why in the Province of Laguna, there is one progressive city where guests can frequent for a unique vacation experience after this pandemic, and that is the City of Calamba.
Tourism is a prominent pillar of the economy of Calamba City.
It has been concluded that the City of Calamba, Laguna is a prime location for property developers and businesses. It is the richest city in CALABARZON Region and also a place where tourism is high in demand. With the stature that the city has, some have acclaimed that it's one of the sought-after locations in Laguna to frequent and invest their time for a trip in Calamba. The lone district of Calamba City is known as a first-class city in the whole country that caters massive volume of tourists annually. It is located near the Central Region, Metropolitan Manila, or National Capital Region (NCR). Due to its strategic location with highways and routes that links to other neighboring provinces and the country's capital, Calamba City serves as a destination for after-work activities and a famous recreational spot for escapists from Manila and nearby cities like Quezon city.
The tourism industry of Calamba City
Calamba City is a net that catches all sorts of jams since it is the busiest part of Region IV-A: CALABARZON. The tourism industry lies under having the majestic Laguna Lake, hotels, restaurants, tourism destinations, and other types of establishments considered profit-making entities. The provincial market's preference for Laguna in terms of tourism revolves around local products and the level of satisfaction from the local services. The Calamba City market prefers to exhibit their products and native's services as a booster of the tourism industry that would establish an overarching image of a resort-inspired-getaway destination and a diverse local unit in Laguna that has rich in culture and tradition. You can drive around the city, laze around SM City Calamba, visit the University of Los Baños and so on.
Why have your vacation in Calamba City ?
1. Hot Spring/Resort Capital of the Country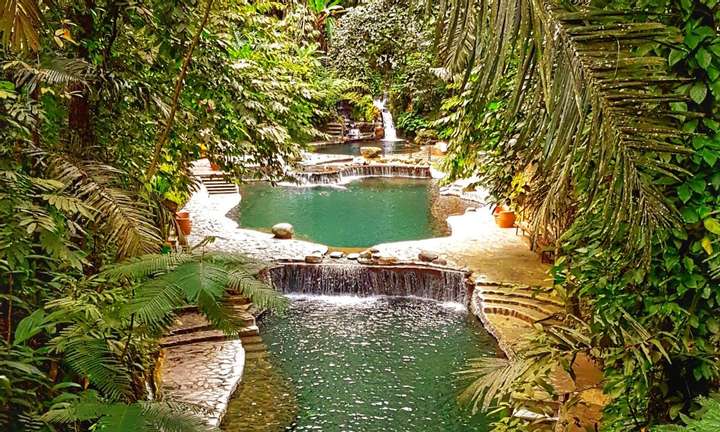 Pansol, Calamba is home to countless private pools, world-class resorts, and natural-hot-springs, a reason that hailed Calamba City as the "Summer Capital of The Country". Astounding man-made resorts in Calamba are well-known to deliver high-quality service and satisfying experiences to tourists – natural hot springs are going to destinations of those who seek tranquility who believes that nature, the eco-system, can give serenity and comfort.
2. Close to Nature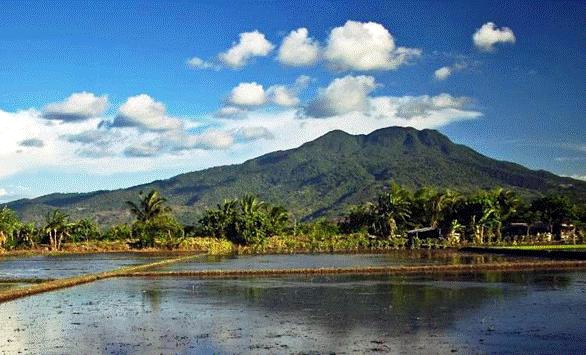 Mt. Makiling is one of the noteworthy stops to commune with nature, and Calamba City can be found at the foot of this mountain. It is a paradise for hikers and cyclists. During your trip in Calamba, you can experience being close to the clouds and start a journey in the breathtaking jungle space. Chirping birds make a big impact with the ambiance of the surrounding that complements the lush green forest, living sturdy trees, crystal clear mountain water, and astonishing rock formation. The preserved mountain has a lot in store for the natives and tourists. They can relax at the mud spring which is a crater of the dormant volcano, take a trail up in the highlands of Makiling, interact with different species of endemic birds in the birding spots or just take your family with you, grab a basket filled with treats, take a picnic blanket and talk about the mountains folk tale. Now you are all set to experience a day at the Garden of Eden in Calamba City.
3. Festive Event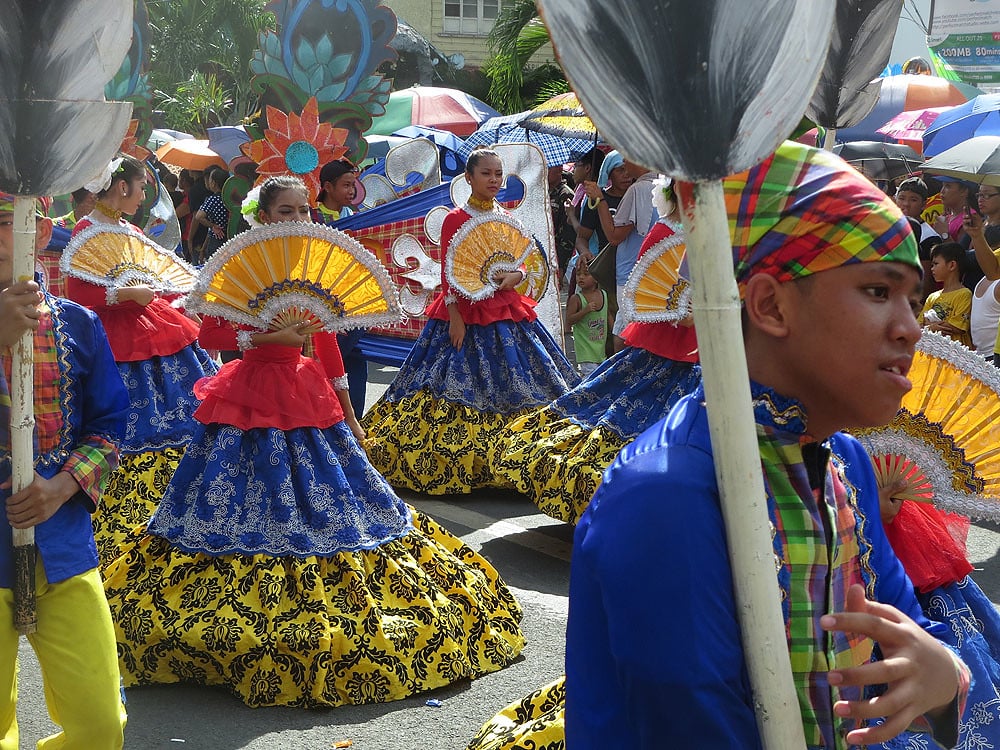 Buhayani Festival is known as the official festival of the city. It was launched in 2013 during the first term of Mayor Justin Marc SB. (Timmy) Chipeco. It is celebrated to recognize Dr. Jose P. Rizal, honoring his contribution to obtain the country's freedom from the conquerors of our motherland. Chipeco, during his term, wanted to create an avenue for the locals to revere the greatness of our national hero and to also empower his people to be a modern Rizal of today's present. The festival usually is a week-long celebration that has a variety of activities conducted each day. Make sure to schedule your travel in Calamba city during this time to experience the Buhayani Festival.
4. Poblacion: Center of Cultural Heritage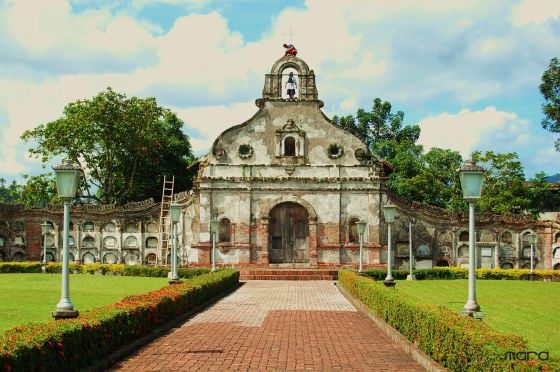 Calamba City proper is famed for its well-liked landmarks. In the area, there can be found the Rizal Shrine or in Filipino is 'Museo ni Rizal' just beside St. John the Basptist Church. It was the birthplace of our country's national hero Rizal and a special attraction for the locals and tourist guests. Asdjacent to the Rizal Shrine is the oldest church in the whole city namely, Saint John the Baptist Church. The house of worship is considered as a sanctuary of devoted Catholics in Calamba and it was also the baptismal place of Rizal where his record was refurbished and preserved. On the opposite way of the church, the notable 'Calambanga' (Giant Clay Stove Pot) was built. Written on the surface of the pot were the barangay names that complete Calamba City. 
5. Sustainable Tourism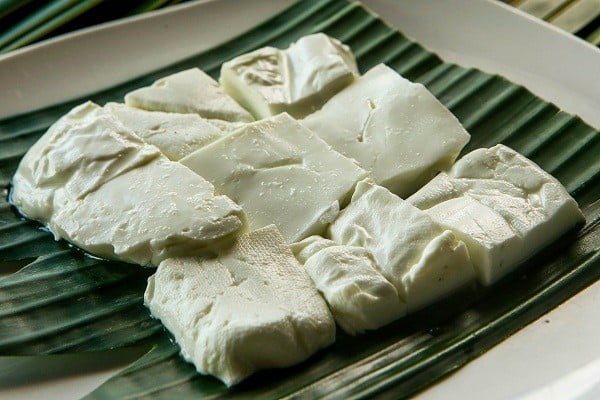 The local government unit of Calamba is promoting local products and services of their people despite the continuous progress in the city – cracking the stigma and nationwide-spread wrong mentality towards locally made product – they opted to represent Calambeño's roots, creating a brand that embraces their ethnicity. If you are a future tourist of Calamba City, you may check the affordable yet high-quality products made by the natives. By that, it helps the city to give welfare to its people and that leaves a positive impact for both locals and tourists. Trying these local products will surely complete your trip in Calamba.
Vacation is essential
Taking a break is good for our health and will increase our productivity. Don't let stress take its toll on our well-being. Allow ourselves to relax, because we only live once. Search around Calamba City, Laguna, have a unique vacation experience and, return recharged and inspired.
BRIA Homes is a subsidiary of GOLDEN MV Holdings, Inc., .one of the largest real estate companies in the country. BRIA Homes is primed to bring quality and affordable house and lot packages and condominium units closer to ordinary Filipino families. This is the goal that drives every single employee in the company, for which the ultimate fulfillment is seeing a client happily moving into BRIA's homes.
To know more, visit their website at www.bria.com.ph, like and follow "Bria Homes, Inc." on Facebook, Twitter, Instagram, YouTube, Pinterest, Spotify, Viber Community, Telegram Channel, Kakao Talk, LINE and WhatsApp, or call 0939-887-9637.
Written by Patrick Comendador