As the hot dry season in the Philippines begins, you can expect the temperature to rise. The fact that people in the Philippines are subjected to temperatures that are well above average is not shocking to us because we anticipate this phenomenon annually.
This time of year is not for those who are easily discouraged. It is the time of year when the majority of individuals and groups investigate a variety of itineraries that are certain to pique the interest of everyone.
While the majority of them decided to spend their time at beaches, resorts, or hotels, others chose to climb a mountain, go camping in the woods, or do something else entirely. But if you're staying inside on a hot summer day because you don't feel like braving the elements, sipping iced Filipino drinks beverages or indulging in sweets that excite the taste senses is a great way to unwind.
Read Also: Summertime Self-Care: Tips for Staying Healthy and Happy During the Heat
The following is a collection of reviving beverages filipino drinks with ice cubes and sweet treats that you can order or make on your own at home. This list also has something for those of you who have a craving for sweet things.
Filipino summer drink recipes, Summer drinks to try
Do you have an interest in sampling the lemonade, ice candy, gulaman, halo-halo, and other delectable treats? Find out more about this topic by reading today's post, which features an exclusive list of popular drinks consumed in the Philippines. The Philippines is one of the countries in Asia that is known for its unique and refreshing beverages.
Here's the 14 refreshing summer drink that you must try in the philippines
1. Ice Candy
Ice candy, which has been there forever and is always reliable, is best enjoyed during summer. Ice candy is any drink or liquid confection that is frozen drink in a small plastic bag and served as a treat. It can be purchased from the sari-sari establishments that serve as your neighborhood's roaming vendors. It is so easy to make that even your children will have no trouble at all with it.
2. Halo-Halo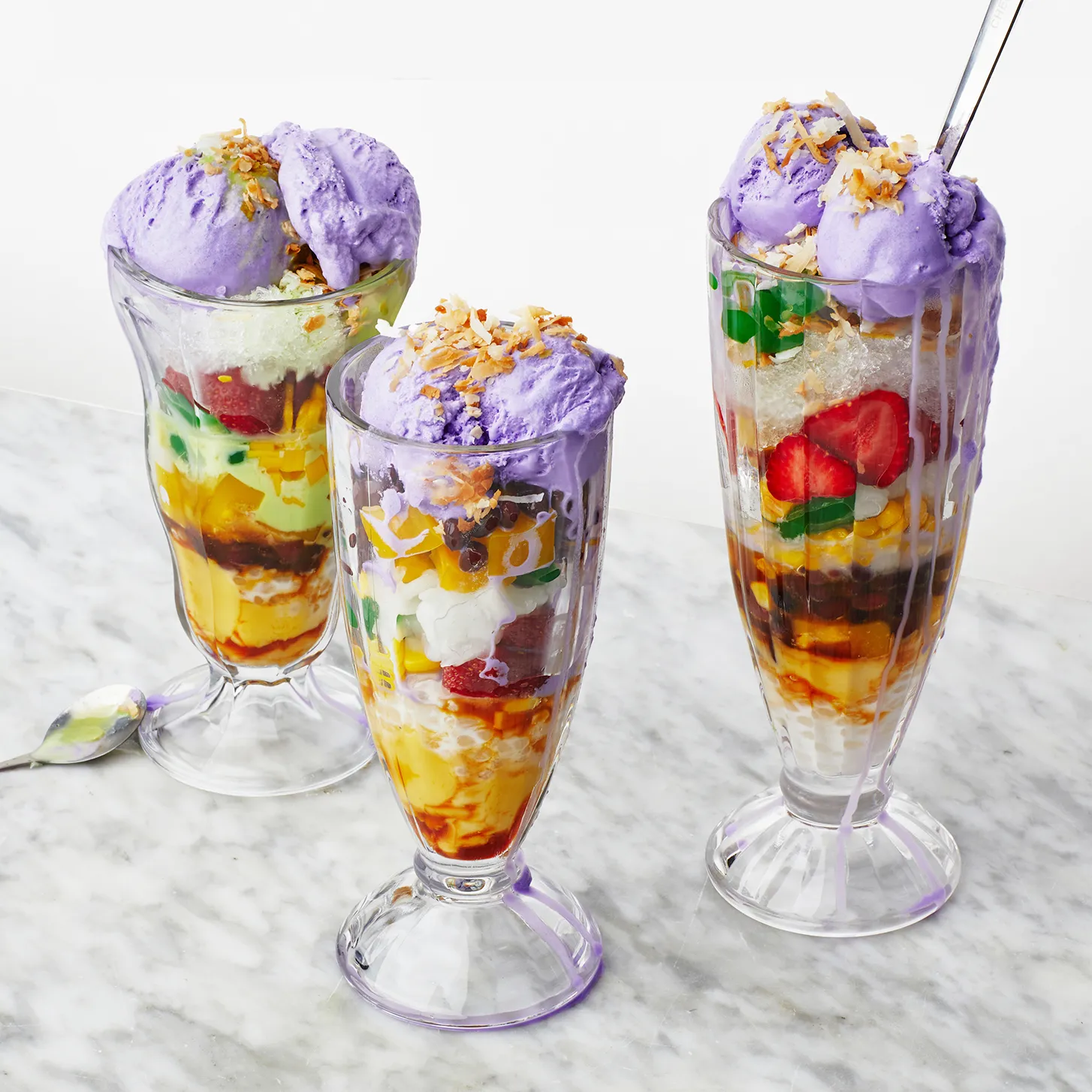 Halo-halo or "mix-mix" in direct translation, is a Filipino's favorite dessert during summertime. Tapioca, pandan, ube, leche flan, condensed or evaporated milk, some beans, and crushed ice are some of the components that go into its creation it is the perfect drink in the Philippines. Be sure to give it a thorough stir because it is the perfect way to drink the halo halo, since the flavor profile you end up with is what sets it apart from other sweet treats.
Read Also: 6 Simple recipes for classic Filipino dessert you can make at home
3. Buko Pandan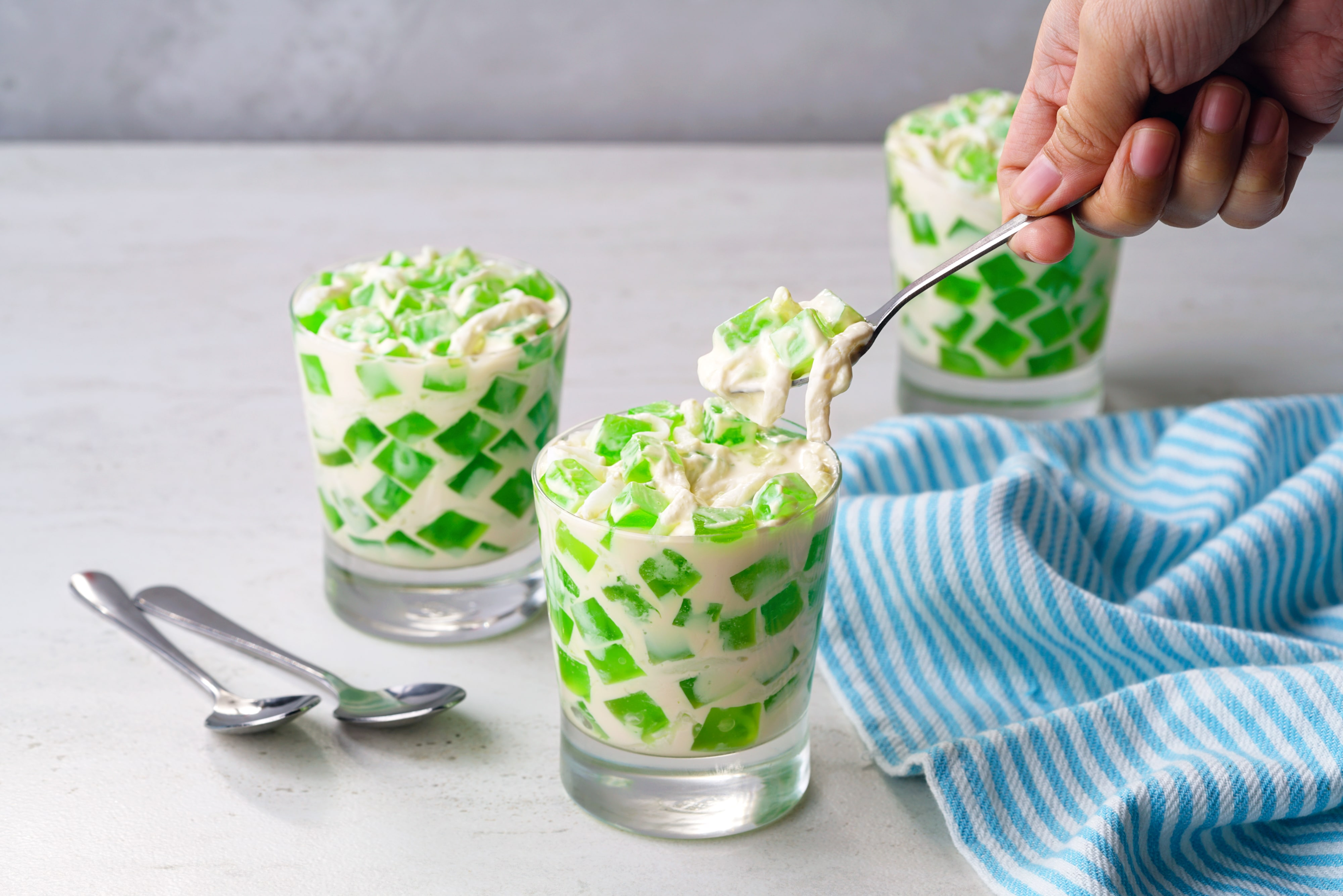 Buko Pandan is the greatest option for you if you are looking for something that you can chew and drink at the same time. Pandan leaves, buko, green jellies (for color consistency), and sweetened milk are the ingredients that go into its creation it is super easy to make.
It may be purchased at a variety of outlets, but you can also make it on your own because it doesn't take much effort to do so. You only need to ensure that you have all of the necessary components, combine them in a sizable bowl or container, then taste it to determine how sweet it should be. Put it in the refrigerator to chill, and then enjoy it! And if you save any of the fresh buko juice that you make, you'll have an additional drink that's perfect for cooling off with.
4. Sago't Gulaman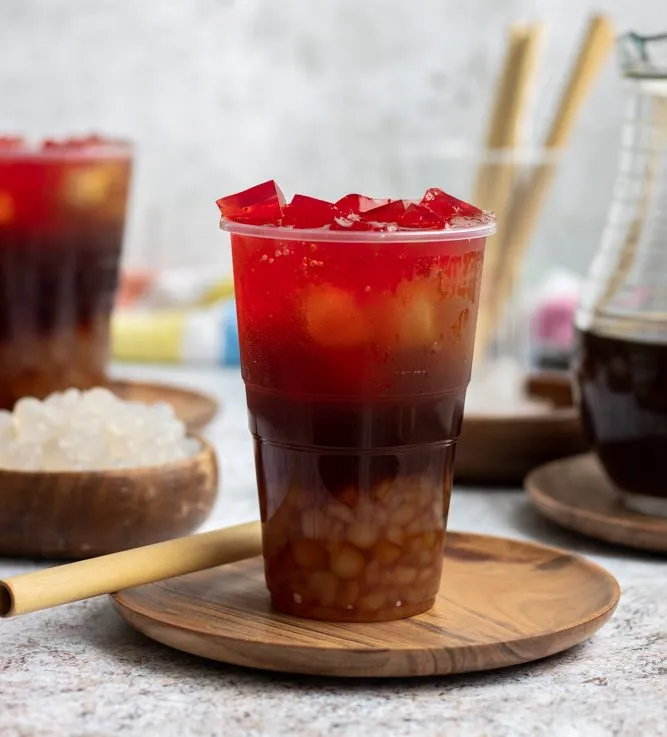 It is frequently consumed alongside various types of comfort food and street meals. Because of its palatable sweetness, this beverage is a perennial favorite among the Filipino people.
You are free to take advantage of this opportunity at any time, be it during the summer or on an ordinary day. Pearls, gelatin, and sugar are the components that go into making it. It tastes the finest when it's chilled, so don't forget to include ice in the recipe. Because it is so simple to carry out, you might easily turn this into a profitable business.
5. Iskrambol
Iskrambol, also known as ice scramble, is a popular alcoholic drink consumed in the Philippines and is served by mobile vendors. It is not only very affordable but also very tasty.
It is made with flavored shaved ice, marshmallows, rice crispy cereal, and chocolate syrup all mixed together. You may get it for as little as 5 to 10pesos if you want to. You also have the option of making it on your own.
6. Fruit Shakes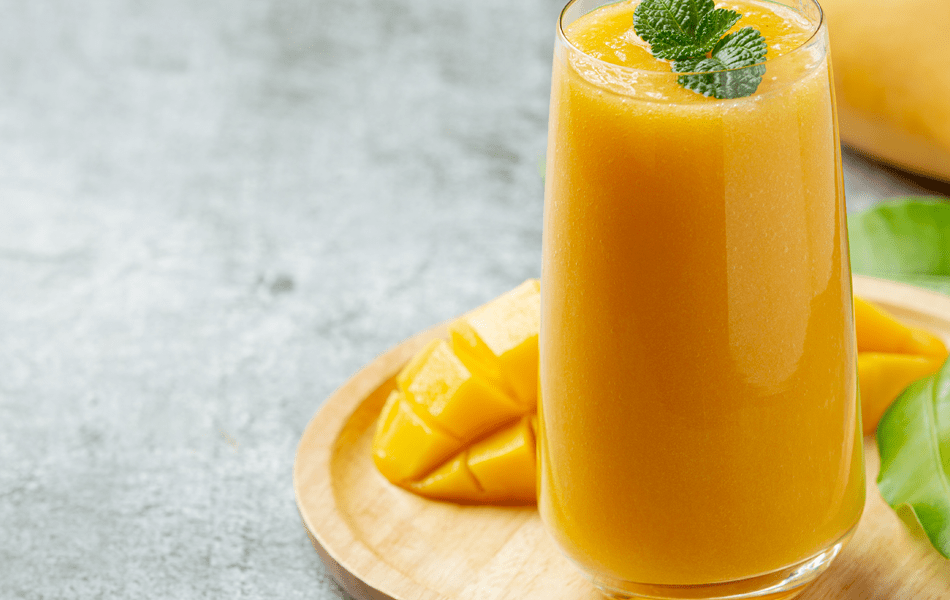 Fruit shakes are both wholesome and invigorating beverages. If you mix the naturally occurring sweetness of the fruits with the velvety smoothness of the milk, you will undoubtedly arrive at your desired location.
Simply choose the fresh fruit you want to use (mangoes, watermelon, apple, pineapple, or even a combination of other fruits at the same time), combine it with crushed ice, add milk and sugar, and give it a taste. You are free to incorporate additional components at any time, according to your preferences.
Actually, you may cook it throughout any time of the year. Because it contains the vitamins and minerals that come from the fruit, it is also ideal for children to consume. However, keep in mind that there is still a limit because eating an excessive amount of sweets might lead to disease.
7. Coffee iced drinks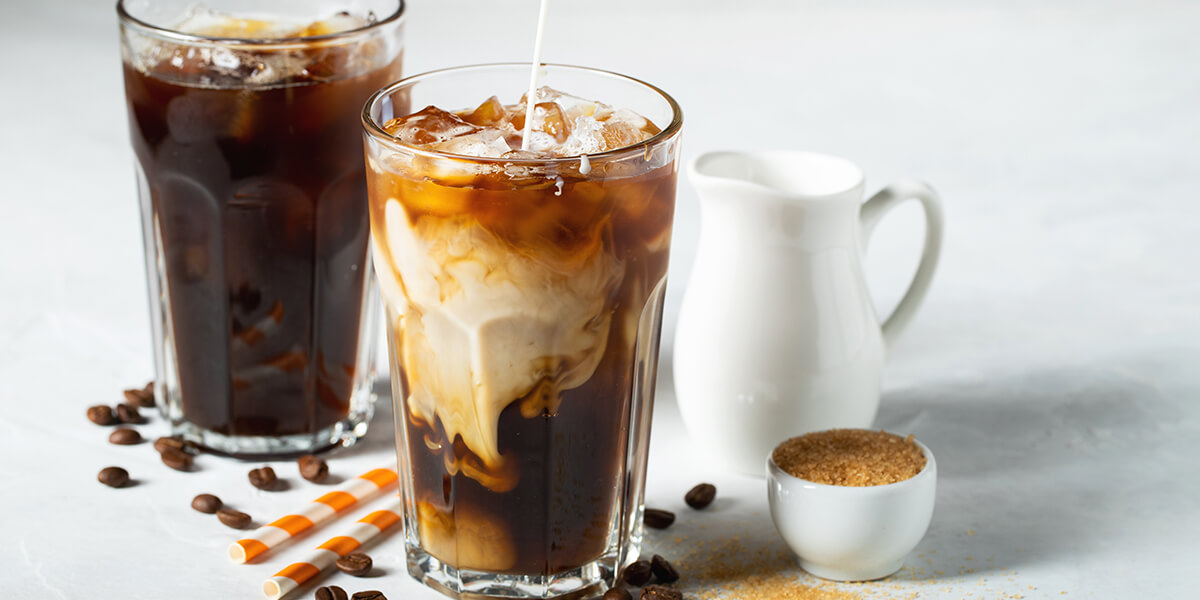 Coffee is a staple in Filipino culture. It is the standard breakfast that they eat, and it is frequently accompanied with hot pandesal or a full set of meals that may include fried rice, eggs, sausage, dilis, and other foods.
However, thanks to recent advances, Filipinos now have the option of enjoying coffee even when the temperature is high. A coffee frappe is an iced coffee drink that is topped with whipped cream, chocolate syrup, and various other sugary condiments.
It is very similar to a fruit smoothie, except that it contains coffee. Because it is ice cold and has the flavor of coffee, which is the beverage that Filipinos like to drink the most, it is delightful to consume.
8. Both Saging, guinomis and Mais Con Yelo are referred to as Con Yelo.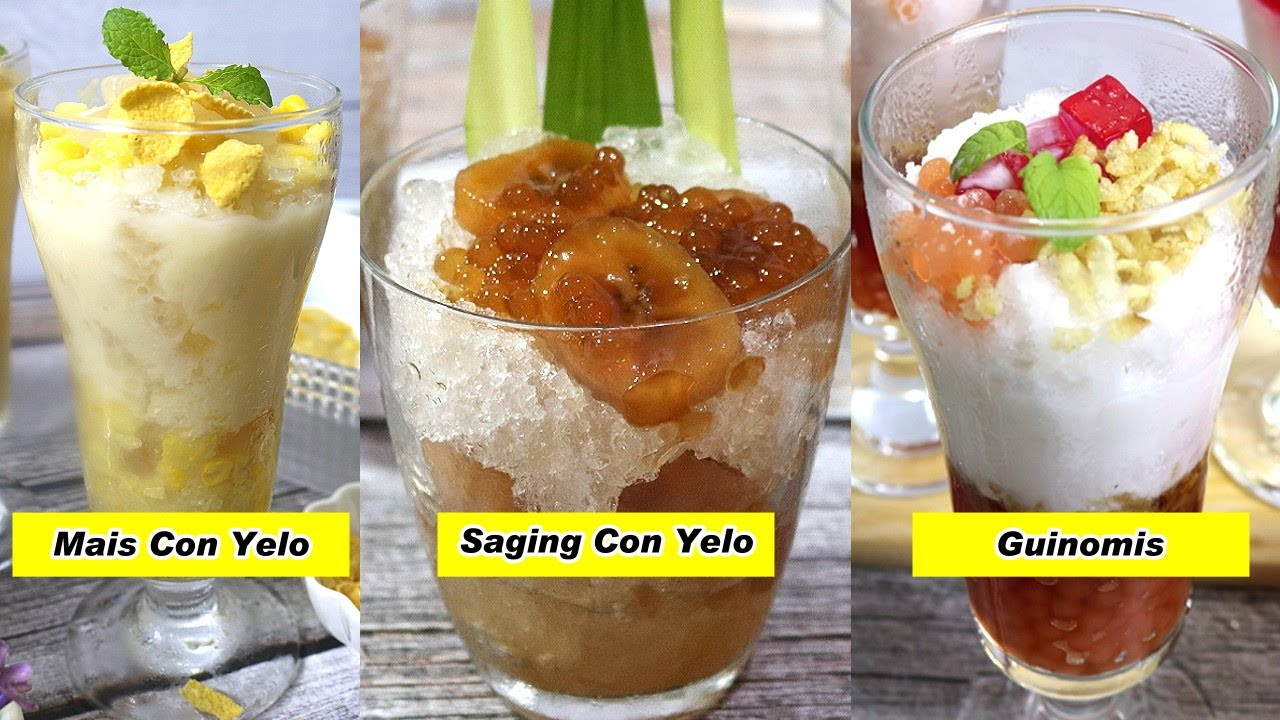 It is similar to halo-halo, except there are fewer ingredients in it. Crushed ice, sugar, and evaporated or condensed milk are the other primary components. Corn or bananas may also be included. In the hot weather, it is enjoyable to eat or drink while it has been well mixed.
9. Lemonade drink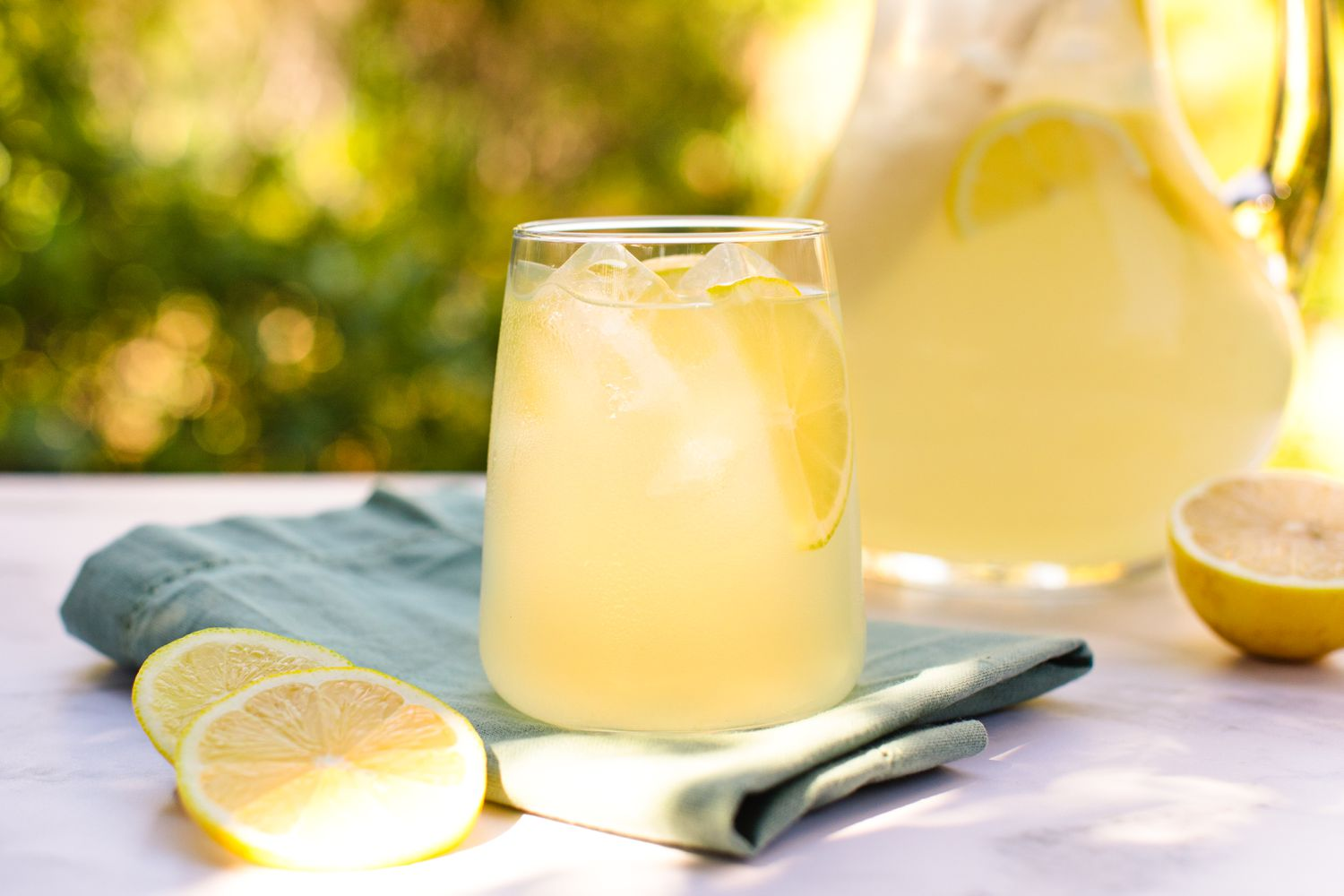 During the warm summer months, one of the beverages that is in most demand is one that is both wholesome and revitalizing. In spite of the hot weather, our bodies are able to rest thanks to the combination of sour and sweet flavors that it contains.
In addition to that, it has vitamins, and the fact that lemon is its principal component means that it has a significant quantity of vitamin C in addition to other minerals that will help your body fight against ailments. A beverage that is just right for the season.
10. Calamansi Juice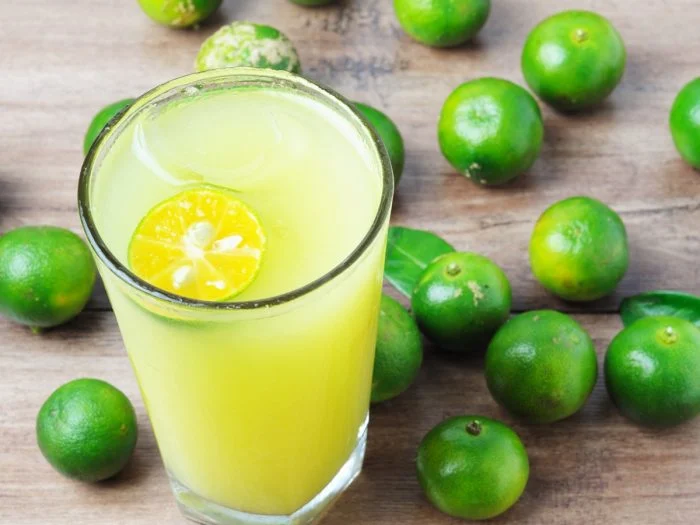 One of the most significant calumans, or calamansi, comes from the Philippines. It is a type of citrus hybrid that is utilized in a great deal of traditional Filipino cooking and is also known by the name calamondin. Because of its naturally high level of acidity, it is frequently utilized as a component in a variety of marinades, dipping sauces, and, of course, Filipino beverages.
The most well-known beverage derived from calamansi in the Philippines is calamansi juice, which can be thought of as the equivalent of lemonade in the country's vernacular. Just calamansi, sugar, and water are required to prepare this refreshing beverage. It's as easy as that.Calamansi juice has a sweet and sour flavor that is both refreshing and stimulating. This is due to the calamansi's high vitamin C content.
11. Milk Tea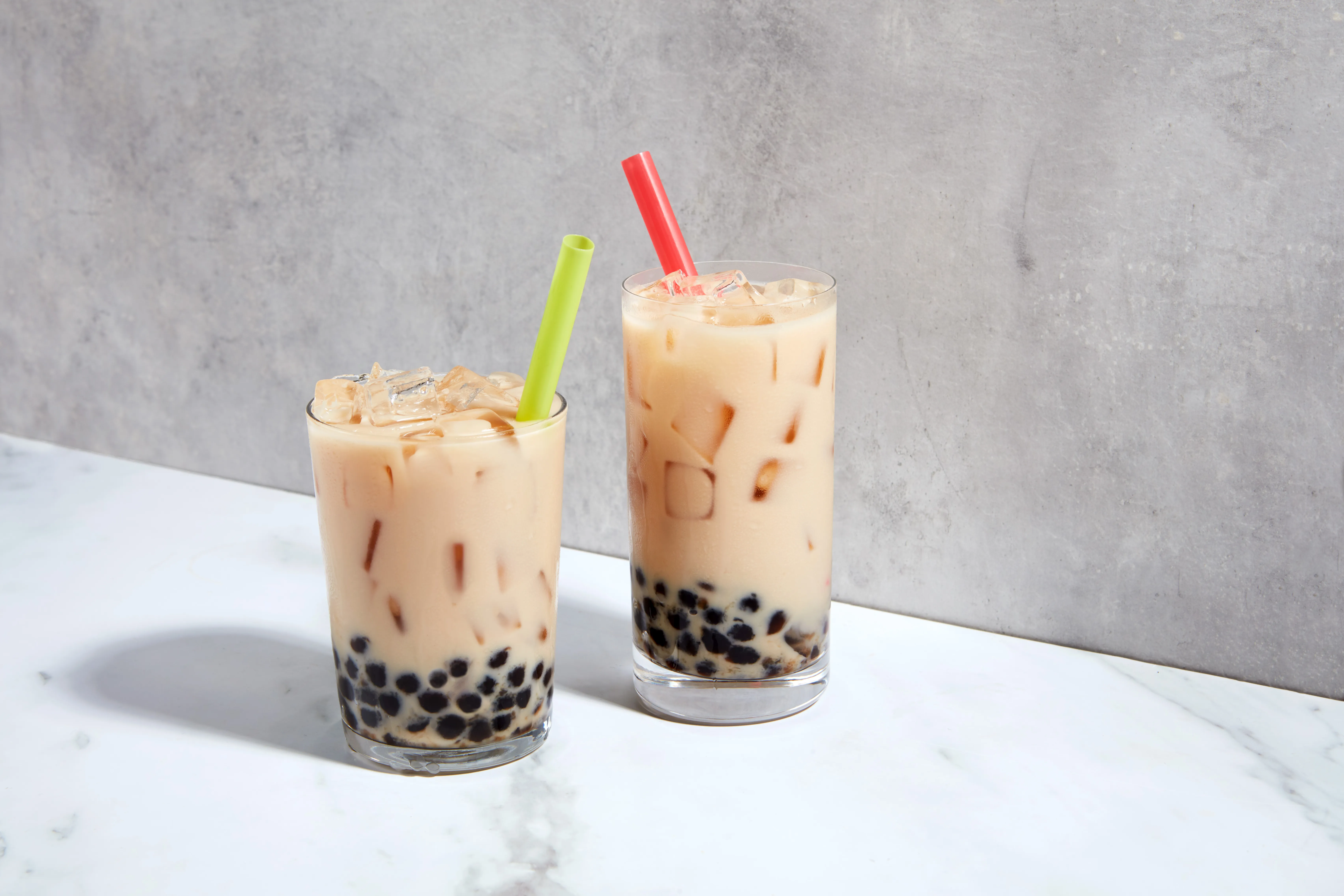 Milk Tea is perhaps one of the most popular beverages among young people in the Philippines. It actually originated in other nations, but it became popular in the Philippines when various merchants started adding Filipino tastes to it, such as Macao Imperial Tea and Serenitea, that went well with the beverage and made it taste better.
It is perhaps the reason why the majority of Filipinos are pursuing it multiple times. It is not difficult to prepare. You will only need some tapioca pearls, milk, and tea to make this.
12. Buko Juice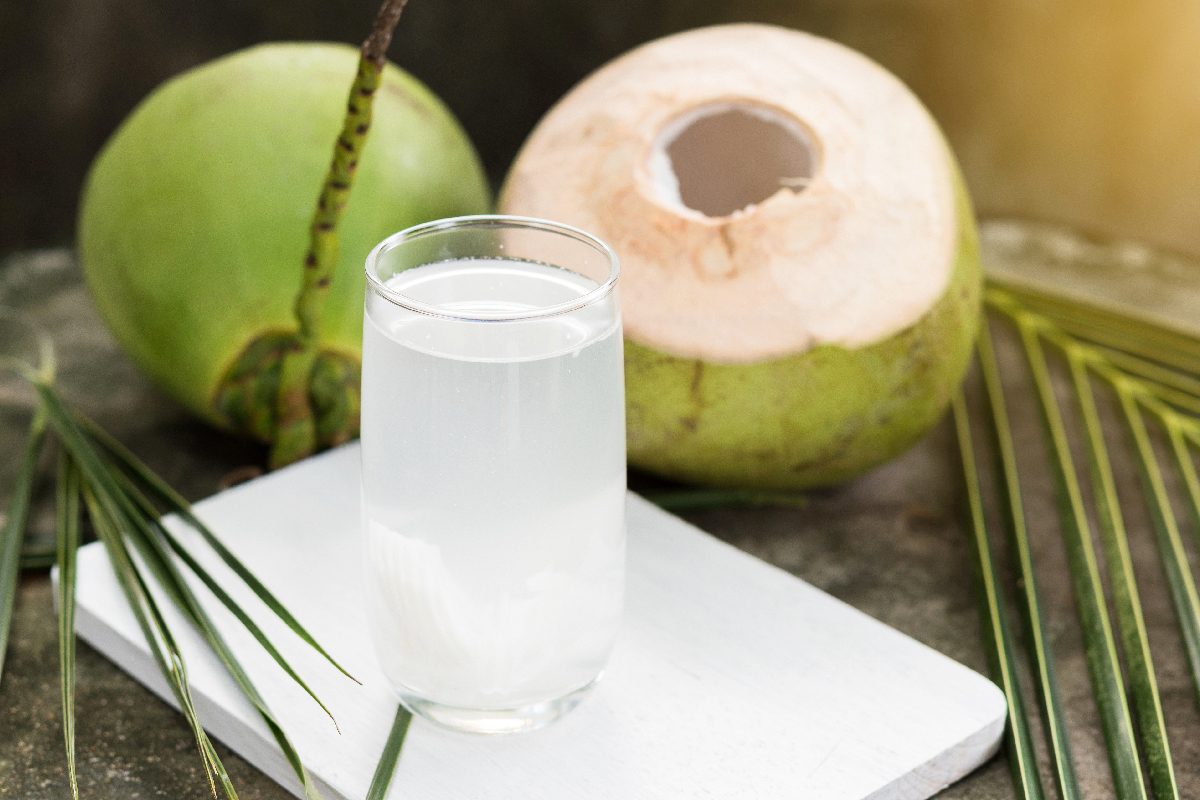 Buko juice is an essential component of any comprehensive compilation of the most well-liked beverages in the Philippines. The term "coconut" is pronounced "buko" in Filipino.
In the Philippines, one of the most valuable and adaptable plants is the coconut palm, which serves a variety of purposes. In addition to being consumed in the form of food and beverages, various components of the tree and its fruit can be utilized in the production of a wide range of goods, including oil, rope, scrubbers, brooms, thatching, and furniture.
The coconut's juice is considered to be the most valuable component, despite the fruit's many uses. It does not need to be processed or prepared in any way. After making a simple incision in the top of the buko, you will immediately have access to a drink that you may sip through the straw directly from the shell. If you have a spoon, you can easily scoop out the tender flesh of the coconut and consume it as a snack. All you need is a coconut.
13. Mango Juice
The tropical fruits of the Philippines are famous around the world. The mango stands out as the most delicious and popular of all of our indigenous fruits. The people of the Philippines are justifiably incredibly proud of their mangoes, which many of them consider to be the finest in the entire world.
Both fresh Philippine mangoes and fresh juice mango juice are irreplaceable in their respective categories you can use mango on your frozen cocktail. Fresh mangoes, sugar, and water are all that are required to turn this ingredient into juice; however, it may also be transformed into a shake by adding evaporated milk to the mix.
14. Melon (Cantaloupe) Juice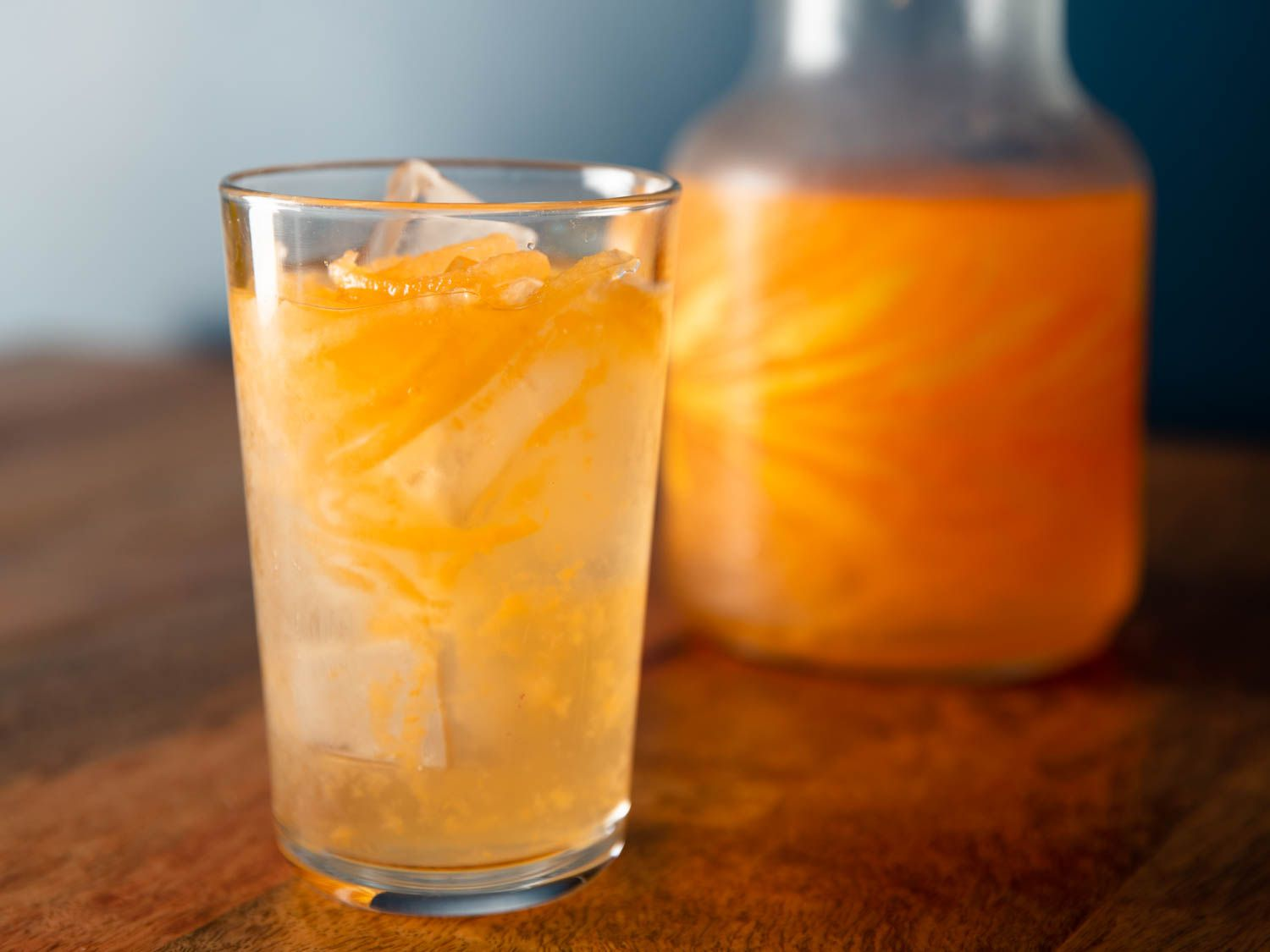 Melon juice is another one of my go-to choices when it comes to Filipino beverages. A classic samalamig recipe calls for thin slices of cantaloupe to be combined with sugar and water before being blended. Typically, it is sold out of the enormous jugs made of plastic that were featured previously in this piece.
Melon juice is one of my favorite kinds of Filipino fruit drinks because it is sweet, cold, and refreshing, and because I enjoy chewing on the cantaloupe strips that are served alongside the drink in between sips of the beverage.