Cebuana beauty queens dominate the national pageant after winning two crowns this year. The Queen City of the South, Cebu is now also called as "Beauty Queen Central of the Philippines" or the home to beauty queens. Next in Crown of Miss Universe 2020 Rabiya Mateo, Beatrice Luigi Gomez is crowned as the Miss Universe Philippines 2021, while another Cebuana named Tracy Perez was hailed as the Miss World Philippines 2021.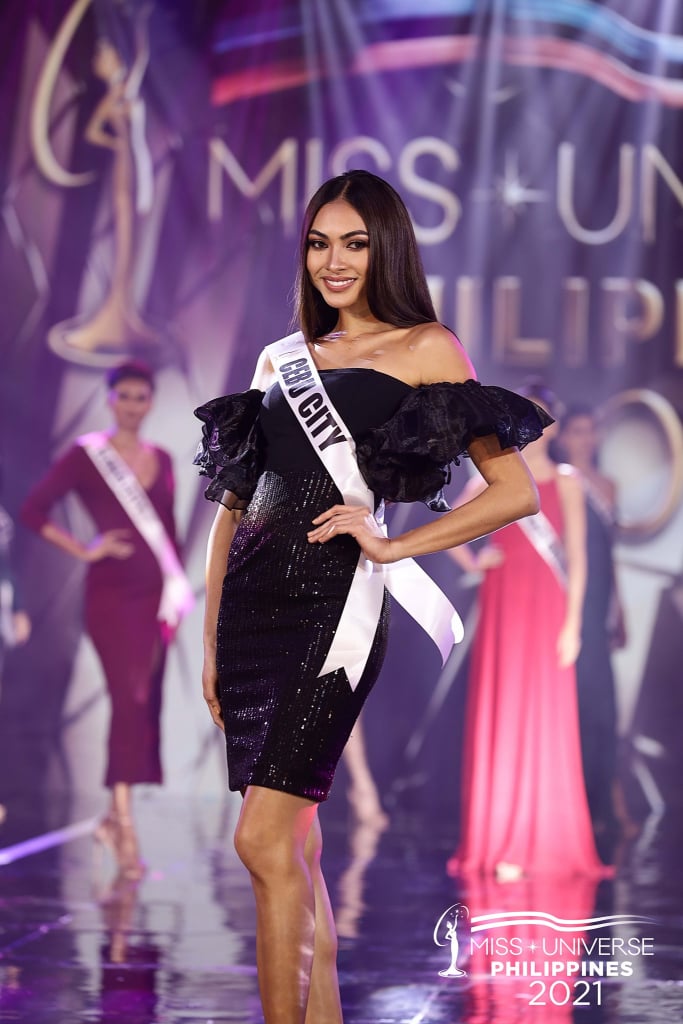 Get to know the Miss Universe Philippines 2021
Last September 30, 2021, Beatrice Luigi Gomez was crowned as the new Miss Universe Philippines by the Miss Universe Organization, at the Hennan Resort in Panglao, Bohol. The 26- year-old beauty queen will represent the Philippines in the international pageant hoping to win the fifth Miss Universe crown following Mexico's Andrea Meza in Israel this December 13 at 7 a.m Philippine time. Our very own Marian Rivera will also take part in the pageant as a judge.
Beatrice has been on a journey for quite some time now. She is winning the pageant industry since 2015, she placed second runner-up in the Miss Mandaue pageant. Later on, she joined and was crowned as Binibining Cebu in 2020. It was not her plan to join a national but thereafter it was her calling to join. At the beginning of the pageant, she won the introduction challenge and ranked 6th in the interview challenge. During the pageant night, she bagged special awards, including Best in Evening Gown, and Best in Swimsuit. In the latter part of the competition, she was very confident to answer the question on how she would continue to inspire others if there was a time during her reign that she felt sad and uninspired herself. She then answered, ''It is very evident that all of us went through difficulties during this pandemic, but it is also proof to the occasion. If anything happened to me during my reign, I will not give up and inspire others by rising to the problems that I am encountering and by inspiring them that what you are going through, you will be able to overcome it'', she concluded.
Aside from being a beauty queen, Beatrice is also a navy marine reservist under the Philippine Navy Reserve Unit in Eastern Visayas. She is also a dedicated community development worker. Beatrice is an advocate of women's and children's rights. She's a sports enthusiast, she was a volleyball varsity player, a scuba diver; she also does boxing and is a huge fan of MMA. Just recently, she finished her first 42km run for the benefit of children affected by the armed conflict in Negros. On her Instagram page, she openly shared that she's a cat lady and a proud LGBTQIA+ member. Beatrice is very vocal about how she hopes that LGBTQIA+ members would be free from bullying and discrimination. She also described herself as non-binary and that she likes being Beatrice/Bea while for some days, she feels like being Luigi. She's been in a relationship for six years with her girlfriend Kate Jagdon who's a DJ. Even before the coronation night, the couple is very open about their relationship. '' You have proved once again @beatriceluigigmz that you're worthy of all the big things in life. Congratulations to you for doing it once again!" Kate shared on her Instagram.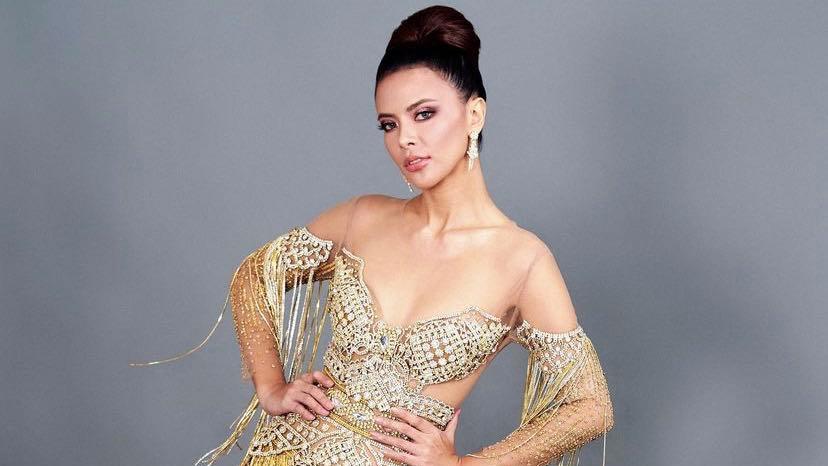 Get to know the Miss World Philippines 2021
Prior to joining to national beauty pageants, Tracy won second runner-up in Miss Cebu 2016 and was named Binibining Cebu Charity in 2018. Aside from being a beauty queen, Tracy is also a model-host and an industrial engineer. She is also a huge fan of Fliptop and online games; she's also considering becoming a streamer one day. Tracy is also dedicated to her organization which is the Solo Parent Federation in Cebu with 2000 members. She personally loves to help single parents since she was raised by her single mom. She was hoping to raise more opportunities and support for her advocacy.
"I need to remind myself that I had to be patient", was what Tracy learned after the Miss World Philippines Coronation Night last October 3. The Miss World Philippines coronation night lasted for more than six hours and was held in Subic Bay Exhibition and Convention Center.
It was a dream come true for Tracy Maureen Perez after three attempts of joining the national pageant… She first joined the Miss World Philippines in 2019, where she ended up being in the Top 12. She later on competed in 2020 in the same category she won as special awards which is the Best in Swimsuit, Miss Photogenic, and finished in the Top 16. For the last time, she is determined and prepared a lot for her last competition. It was her goal to get the crown, and so she had her third try hoping to finally get it. After competing with 43 equally beauties, Tracy finally won the crown. She also won five special awards – Miss Bench Body or Best in Swimsuit, Miss Blue Water Day Spa, Miss Artopian International, Miss Bench, and Miss Dermfix.
Read: 10 Reasons Why Investing in Cebu is a must-do
During the question and answer portion, she was asked what she would want people to learn when the pandemic ends. Tracy's winning answer was "I hope that we never take for granted the family that we have, taking care of our health, and taking care of the people that protect us- our leaders, our front liners. We should always give importance to those people. We may not see the efforts that they give out, but most definitely they are our modern heroes. And for that we should always be grateful, and that we should always stick with them and pray for them. Thank you." Tracy succeeds Miss World Philippines 2019, Michelle Dee.
After Tracy's stunning performance, she stumbled before and after her crowning moment but it did not stop her from expressing how happy she was after winning. She also expressed her assurance that she's in good health despite the scrapes that she got from stumbling twice. Tracy is now getting ready to wear the Philippine sash for the Miss World pageant which will be in Puerto Rico on December 2021. She is hoping to be the second Filipina to win the Miss World title following Megan Young.
Aside from Tracy, six more beauty queens will represent the country for the upcoming international beauty pageants. This includes the following:
Kathleen Paton will be competing for the Miss Eco Philippines 2021
Emmanuelle Vera for the Reina Hispanoamericana Filipinas 2021
Trishna Martinez is the Miss Tourism Philippines 2021
Shaila Rebortera for the Miss Multinational Philippines 2021
Tatyana Austria is the Miss Eco Teen Philippines 2021
Lastly, Dindi Pajares was already selected ahead of the coronation night to compete in Miss Supranational in Poland and finished as part of the Top 12.
Queens of the South
On the other hand, Steffi Rose Aberasturi who is also from Cebu placed second runner-up in Miss Universe Philippines 2021. Prior to the national pageant, Aberasturi was crowned as Binibining Cebu in 2019
Furthermore, Shaila Rebortera hailed as Miss Multinational Philippines 2021. Shaila is a licensed dentist from Talisay City, Cebu. Prior to the national pageant, she was crowned as Sinulog Festival Queen and Miss Millenial Philippines in 2018.
Other Cebuanas who made waves as beauty queens include Miss Universe Philippines 2019 Gazini Ganados. In addition to this, Gazini also won Miss Photogenic and Best in Evening Gown during the Miss Universe Philippines competition. During the Miss Universe 2019 pageant, Gazini finished as part of the Top 20 which was held in Atlanta, Georgia. On the other hand, Eva Patalinjug is crowned as Binibining Pilipinas Grand International in 2018. Thia Thomalla was also a Filipina pride after winning Miss Eco International in 2018. The Binibining Pilipinas 2014 is Kris Tiffany Janson, she also won as Miss Photogenic and Best in National Costume. She was also crowned as Miss Intercontinental 2014 second runner-up which was held in Germany.
The Miss Earth 2014 is Jamie Herrell. Herrell is a news anchor and was also crowned as Sinulog Festival Queen and Miss Mega Cebu. On the other hand, Karla Paula Henry was crowned Miss Philippines Earth in 2008. She was the first Filipina to win the title of Miss Earth. Another Cebuana beauty named Samantha Lo was crowned Binibining Pilipinas Grand Internation in 2019. Ilene Astrid de Vera was crowned Miss Asia Pacific International in 2017. But before these iconic cebuanas, there was Pilar Pilapil who represented the country in Miss Universe stage in 1967. She became an actress beside Andy Poe on their film 'El Nino' in 1968 which was directed by the late Fernando Poe Jr.
BE THE QUEEN OF YOUR OWN HOME
It's your time to start investing in affordable real estate properties in Bria Homes. Bria Homes is one of the leading housing developers with the most affordable real estate in the Philippines. You deserve to live in a comfortable, quality, safe, and engaging community.
Written by: Lysandra Faye Batac