Hermosa is a municipality located in the northern part of the region of Bataan.
Hermosa stands for "beautiful" in Spanish, but did you know that the municipality witnessed true horrors of bloodshed before being the flourishing municipality that it is today? During the World War II, after the surrender of Bataan, the Bataan Death March took place wherein Filipino and American soldiers were forcibly transferred from Bataan to Tarlac. Most soldiers had died along the way due to the atrocities of the Japanese back then.
The municipality is now a beautiful and thriving community, as its accessibility to the regions of Zambales and Pampanga contribute to its economic growth. It is accessible to Subic which is only a 15-minute drive via SCTex, 25 minute-drive via Clark Freeport, the Freeport Area of Bataan, which is one hour away, the Port of Orion, which is 30 minutes away, and Lamao port.
Home to the region's investments, tourism, industry and agriculture, The Hermosa Ecozone Industrial Park (HEIP), a 162-hectare industrial estate component of a 478-hectare mixed-use property development should be a place to look out for.
The industrial park is home to numerous major companies and factories such as the Sumi Philippines Wiring Corporation, Bioteque Medical Phil. Inc., Orient Goldcrest Realty Inc., Bessup Inc., PMG Prime Global Co. Inc., etc., and has employed almost 10,000 workers. Business opportunities are also on the rise as many foreign investors are interested in investing in HEIP due to the improving economy of the ASEAN markets. With the notable growth in business investments, it is foreseen that Hermosa would become an agro-industrial production hub.
Hermosa's beauty can also be seen in religion and recreation.
People in Hermosa can also visit the Hermosa Church or Saint Peter of Verona Parish Church. Built in 1717, it was rebuilt numerous times due to getting destroyed by fire, but has since been rebuilt. The church brings its visitors back to the past with its baroque architecture and interior, and is known as Hermosa's heritage church. Another place that people can visit to relax and unwind is the Punta Belle Resort where people can swim, ride the ATV, and more.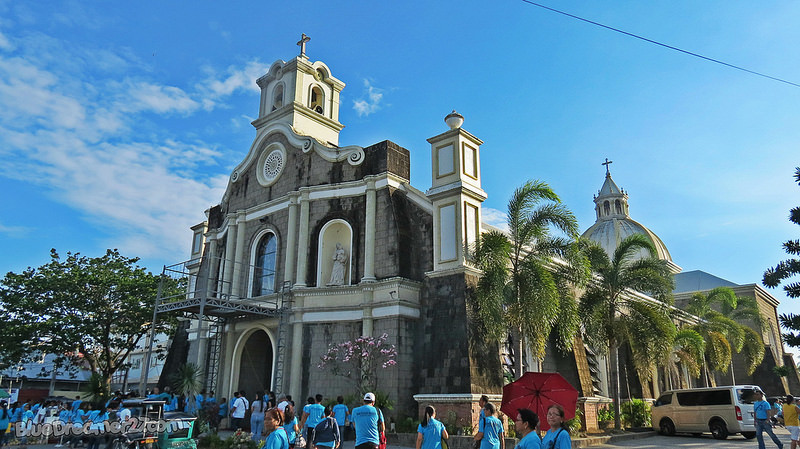 With its projected outlook as an agro-industrial production hub, the beautiful municipality of Hermosa should be a place to go to or even live in! If you want to live in Hermosa, Bria Homes can offer you the best home at the most affordable price.
BRIA Homes is a subsidiary of GOLDEN MV Holdings, Inc., .one of the largest real estate companies in the country. BRIA Homes is primed to bring quality and affordable house and lot packages and condominium units closer to ordinary Filipino families. This is the goal that drives every single employee in the company, for which the ultimate fulfillment is seeing a client happily moving into BRIA's homes.
To know more, visit their website at www.bria.com.ph, like and follow "Bria Homes, Inc." on Facebook, Twitter, Instagram, YouTube, Pinterest, Spotify, Viber Community, Telegram Channel, Kakao Talk, LINE and WhatsApp, or call 0939-887-9637.